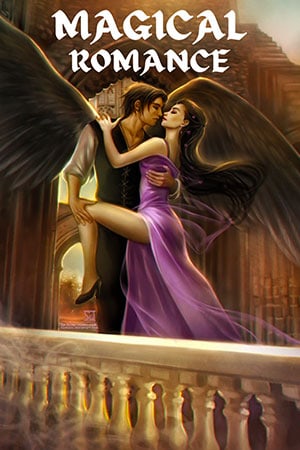 The Shadows Between Us by Tricia Levenseller is a magical romance series. The main character is Alessandra, and she wants to take over the kingdom for herself. So then she decides to woo the Shadow King, kill him, and take over as queen. That's her plan. She's also doing some shady things in the past.
Alessandra talks about how she killed the first boy she loved because he decided he didn't love her anymore. She didn't ever pay any repercussions for it. Throughout the story, she will get caught in her past activities.
So she had several sexual partners, which that's what she wanted to do. Moreover, she's proud of it. The problem is that she did this without getting in trouble with her father, which is that she would blackmail all the guys she was sleeping with and not say anything.
Alessandra will get in trouble for killing her former lover, the only guy she ever loved, and the king finds out. You've thought this whole book that she's going to get found out and get thrown in jail for it, and he laughs about it. Keep scrolling if you want to read books like The Shadows Between Us.
5 Books Like The Shadows Between Us (Magical Romance)
The Shadows Between Us is about a young woman named Alessandra, an ambitious female protagonist. So it's an enemies-to-lovers story. It is standalone, and there is no follow-up and prequel.
So it feels like there is a beginning, middle end, and there's not anywhere else you could go with the story. I will review 5 fantasy romance books similar to The Shadows Between Us. Let's go!
1. A Court of Thorns and Roses
This is the first book in a new fantasy series, and this particular book is a Beauty and the Beast retelling. However, the other books in the series will be retellings of different stories. Like The Shadows Between Us, this book takes place in a world where fairies and humans coexist. Although not friendly, there is a wall separating their two worlds, and on the human side of the wall, there is Feyre. She's our main character, and she takes care of her father and two older sisters by hunting for game and stuff in the woods.
One day, she kills a wolf who happens to be a fairy. Although she doesn't know it at the time, she suspects it, but she doesn't know it by killing this fairy. She ends up breaking a treaty between the mortal and the fake realms. So a fairy comes to take her away for a living thing, and the story goes on from there.
Author: Sarah J. Maas
Average Customer Review: (4.7 out of 5, on Amazon)
Category: Fairy Tales, Romantic Fantasy
Available: Audiobook | Paperback | Hardcover | Kindle | Audio CD
---
2. Midnight Sun
Midnight Sun is the fifth book in The Twilight Saga series. This book is a retelling of the first book in the Twilight series, but it's from Edward's perspective. We get a lot of scenes that are the same as they were in the first book. There's a lot of dramatic stuff where Edward spends pages talking about how he could murder everybody and how great Bella Swan is. It's two hundred additional pages of Edward being a dramatic person and masochistic. So you could technically read this without having read the rest of the series.
Edward isn't a real character. He's the idealized version of what Bella wants in a man or a romantic partner. Because of that, when you shift the focus away from Bella, you lose a lot of the charm that Twilight has. She makes questionable decisions. Edward's not the best person, but it's all about her and what she wants. Edward is a horrible human because he's not a human being. So, Stephanie Meyer does make a point of showing Edward to be non-human. This book is for people who love The Shadows Between Us or want to know everything about the characters who love to make fun of it.
Author: Stephenie Meyer
Average Customer Review: (4.8 out of 5, on Amazon)
Category: Vampire Fiction & Romance
Available: Audiobook | Paperback | Hardcover | Kindle | Audio CD
---
3. Ash Princess
This book follows a girl named Theodosia, the heir to the throne of a conquered kingdom. The Kaiser conquered her kingdom, killed the rest of her family. They killed many of her people, but they chose to keep her alive to use her against her people. If her people try to rebel or have riots of any kind, they publicly whip her. When we first meet our main character, she's a very broken individual. She has had her own identity essentially beaten out of her. In addition, she's extremely submissive to the Kaiser because she wants to avoid being punished.
Due to some fairly disturbing things that happen at the beginning of the book, Theodosia opens her eyes and realizes that she's done being this puppet used. Moreover, she wants to do what she can to finally stop it and possibly free the people under the Kaiser's rule. The entire book is in the first person from a single point of view, similar to The Shadows Between Us.
Author: Ash Princess
Average Customer Review: (4.6 out of 5, on Amazon)
Category: Epic Fantasy Romance
Available: Audiobook | Paperback | Hardcover | Kindle | Audio CD
---
4. Furyborn
This is the first book in a new white fantasy trilogy, and it follows two main characters in two timelines in the same fantasy world. One is real who has been hiding the fact for her entire life that she has access to all seven elemental abilities in this world. Usually, people only have access to one, but she has all seven.
So when some assassins try to kill one of her best friends, who happens to be the crown prince, she uses her abilities to save him. But she has to go through all of these trials to prove that she might be this prophesied sun queen that is there to save them. These trials are very dangerous, and she has to go through all of this to prove herself.
A thousand years after that, we follow Eliana, a bounty hunter working for the Empire, which is the evil government that's in place at this time. Her story takes place a thousand years after Rachel's story, so the real story is this fairy tale, and that world doesn't feel real to Eliana. So she's been working for the Empire to keep her family safe, even though she knows and recognizes that the empire and the people that work for are not good people.
Through a series of events, she has to team up with a rebel captain, and she finds out that the Empire is even eviler than she thought it was. Like The Shadows Between Us, there are seven different types of elemental magic, and each one is tied to a particular saint who had control of that element. There are angels, but they're not the angels we're used to seeing.
Author: Claire Legrand
Average Customer Review: (4.5 out of 5, on Amazon)
Category: Dark Fantasy & Romance
Available: Audiobook | Paperback | Hardcover | Kindle
---
5. A Court of Wings and Ruin
This is the third book in the Court of Thorns and Roses trilogy. The world-building at this point is pretty well established, but there are a few things added to this book and different courts that we get to experience. Most of the characters were established in previous books, but they are built here as The Shadows Between Us. The most surprising thing from this book is Tamblin. His character development is pretty spectacular.
You will love Feyre as a protagonist. Many things are starting to be explored in this book, and it wasn't wrapped up enough. By the beginning of the book, she's already grown into the most wonderful, brave woman that we always knew she could be. The author develops the characters in the series so intricately that you can almost feel what the characters are feeling. Almost all of the characters we meet in the series are brought together for the final battle.
The reintroduction of the characters brought back many emotions, most of them being resentment. However, we have known and loved some teary reunions and resolutions between characters over the past three books. By the end of both the book and the war, Feyre found true love and confidence in herself. Its thrilling and fantastical novel allowed me to follow the journeys of the flourishing archer on sisters Sarah, Elaine, and Nesta. Although the book was left open-ended, the author clarified that these tremendous characters would be returning.
Author: Sarah J. Maas
Average Customer Review: (4.8 out of 5, on Amazon)
Category: Action & Adventure Fantasy Romance
Available: Audiobook | Paperback | Hardcover | Kindle | Audio CD
---
More Fantasy Romance Books: 10 Books Like From Blood And Ash