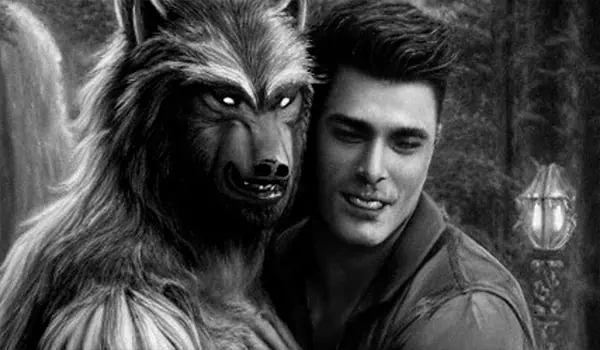 Gay werewolf books are a subgenre of LGBTQ+ literature that focuses on stories involving male-male (MM) relationships within the context of werewolf mythology. These books typically explore the intersection of supernatural elements, romance, and LGBTQ+ themes.
In gay werewolf books, the main characters are werewolves or have a connection to the shapeshifting abilities of wolves. The stories may focus on their struggles with dual nature, pack dynamics, and facing a world that may not accept their identities and desires.
These books offer readers a unique mix of paranormal fantasy and LGBTQ+ romance. They provide representation for gay readers and explore identity, self-acceptance, love, and the complexities of relationships within the context of the werewolf mythology.
10 Gay Werewolf Books (Fantasy Romance)
Gay werewolf books can span various genres, including contemporary romance, urban fantasy, paranormal romance, and even erotica. They offer diverse narratives, from emotionally driven character studies to action-packed adventures. I will discuss 10 books that represent werewolf and gay romance. Let's go!
1. WolfSong by T.J. Klune
WolfSong is a captivating story of love, destiny, and pack dynamics. The story follows Ox, a quiet and determined young man, and Joe, a mesmerizing werewolf.
Klune's masterful storytelling explores self-discovery, loyalty, and the enduring power of love. This heartfelt and unforgettable steamy MM werewolf romance covers rich character development and emotional depth.
2. The Wolf at the Door by Charlie Adhara
The Wolf at the Door is a thrilling mix of romance, suspense, and mystery. Special Agent Cooper Dayton finds himself working on a case involving a series of murders with the assistance of Oliver Park, a captivating werewolf.
Adhara's skillful portrayal of their growing connection amidst an intense investigation keeps readers on the edge of their seats.
3. Beta's Bliss by Blake R. Wolfe
Beta's Bliss revolves around a shifter romance where the Alpha character possesses a dominant personality and a sense of superiority. However, he lacks patience and finesse in understanding his partner. The book is written from a single point of view, which limits the depth of the main character, Jake.
The connection between Jake and Leo, his partner, is primarily conveyed through Leo's narration. Despite Jake expressing this connection, the emotional bond between them is not powerfully portrayed in the story. Consequently, the novel falls short of being a compelling MM love story.
4. Running with the Pack by A.M. Burns
Running with the Pack by A.M. Burns is a captivating story of forbidden love and acceptance. Human Quinn crosses paths with werewolf Cody. Their connection is immediate and undeniable. However, their love must overcome societal prejudices and the dangers of being part of the pack. Burns combines romance, pack dynamics, and supernatural elements skillfully, creating a compelling MLM werewolf love story.
5. Claiming His Mate by Shannon West
Claiming His Mate is an enthralling paranormal romance centered around the relationship between alpha werewolf Noah and his destined mate, Ryan. They struggle with the challenges of pack politics.
West shows dominance, trust, and finding one's place in the wolf shifter world. The book offers a passionate and emotionally charged MM werewolf love with a touch of suspense.
6. The Last Werewolf by William Belli
The Last Werewolf is a gritty, atmospheric urban fantasy that follows protagonist Jake. He discovers his true nature as a werewolf. Belli's narrative explores the complexities of being a gay man in a world of supernatural creatures, drawing readers into a dark and suspenseful story filled with visceral action and romantic undertones. The book offers a unique mix of romance, werewolf mythology, and gritty urban fantasy.
7. Heartsong by T.J. Klune
Heartsong is another remarkable MM werewolf book. In this heartfelt sequel to "WolfSong," readers continue to journey alongside Ox and Joe. They face new challenges and deepen their bond.
Klune's exquisite prose and emotionally charged storytelling will take you on an unforgettable journey of love, sacrifice, and the power of belonging. So it's a must-read for fans of Klune's storytelling and captivating werewolf romance.
8. The Moon's Dirty Light by R. Cooper
The Moon's Dirty Light is a beautifully written MM werewolf book that revolves around the werewolf Zio. He finds solace and love in the arms of a compassionate doctor named Bennett.
Cooper skillfully explores healing, trust, and overcoming past trauma, crafting a tender and emotionally rich romance against a vividly depicted werewolf world. The story is a lyrical and moving portrayal of love and redemption.
9. Strength of an Omega by A.L. Williams
Strength of an Omega is a gripping book that follows omega werewolf Ethan and alpha Liam. They struggle with societal expectations, prejudices, and their undeniable attraction to each other.
Williams skillfully explores power dynamics, personal growth, and the complexities of love in a werewolf pack. This is a passionate and intense story that showcases the strength and vulnerability of its characters.
10. Can I Pet Your Werewolf? by Kel McDonald
Can I Pet Your Werewolf? is a comic anthology edited by Kel McDonald. The book features a collection of short stories centered around the theme of werewolves, with each story exploring different aspects of these mythical creatures. The stories within the anthology range from humorous to heartfelt and cover a variety of genres, including romance, fantasy, and slice-of-life.
They combine the works of various talented comic creators, offering their own take on werewolf mythology. The artwork and storytelling styles may vary from story to story, providing you with a diverse and entertaining reading experience. It could be an enjoyable read if you want to explore different perspectives on werewolves and enjoy the format of short comic stories.
---
By combining the supernatural allure of werewolves with LGBTQ+ themes, gay werewolf books allow readers to engage with stories that reflect their own experiences, explore fantasy worlds, and celebrate diverse identities and relationships.
More similar books:
Fantasy Romance Omegaverse Books