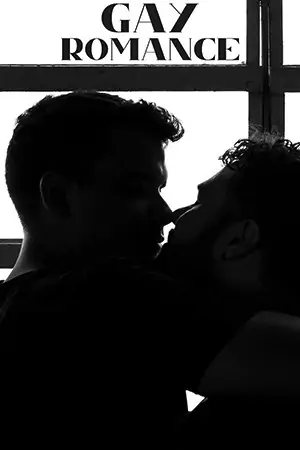 When you hear the word Gay, it means something else that has to do with love. So gay means when one person of one gender loves someone of the same gender. It is an M/M or male-male relationship known as a homosexual relationship. If a boy loves a boy, they're a gay couple. If a girl loves a girl, they're a gay couple, too, but they are known as a lesbian. Even if a teddy loves a teddy, they will be a gay couple. So, Gay means to love, which is a natural feeling like heterosexual.
Most people are heterosexual and attracted to members of the opposite sex. However, some people homosexuals are attracted to members of the same sex. At this point, it's well established that being gay is neither an act of choice nor something you can successfully change in adulthood. So this leaves us with many interesting questions like why are some people gay and some people not? What about being a homosexual leads them to have sexual orientations different from the rest of the general population?
Well, it's undeniable that behavior is critically linked to brain function and when it comes to sexual behavior. This is no different. The production of hormones, the perception of attractive people, and the feeling of pleasure associated with sex. These are all functions of the brain. So one interesting question we can ask is, are there differences in brain structure? Is there a distinctly gay brain? The short answer is that, yes, there is, but it's far more interesting to cover exactly how and why.
15 Best MM Romance Novels (Male-Male Relationship)
A gay person predominantly prefers the sexual and or romantic company of people of their gender. There have been lots of interesting studies on the subject throughout the ages. One of the classic ones is Alfred Kinsey, who developed this scale in the 40s. If you're a one on this Kinsey scale, you're completely heterosexual.
On the other end, you're completely homosexual, and there are various bits and bobs in between. You are on the way if you are gay or love to read gay romance. I will review the 15 best MM (male-male/gay) romance novels for you. Let's begin!
1. Us (Him)
This was about two boys, Ryan and Jamie. They had been friends and went to hockey camp together. Then one night, they get drunk, and things go a little too far. Ryan realizes that he's gay. So he breaks up their friendship and never talks to Jamie. But Jamie is also gay. A few years later, Ryan runs back into Jamie. Jamie asked him, Why did you stop being my friend?
Ryan admits that he liked that night, that they went too far together, and he was worried that he'd ruin their friendship. Then Jamie appreciated his feelings. It was consensual. So they become friends again. Jamie starts to have feelings for Ryan, and Ryan is worried that Jamie wants to fool around with him. It starts a whole homosexual relationship that is awesome. So it gave me warm and fuzzy feelings and started me down a rabbit hole.
Author: Sarina Bowen
Average Customer Review: (4.7 out of 5, on Amazon)
Category: Contemporary Sports Romance
Available: Audiobook | Paperback | Hardcover | Kindle | Audio CD
---
2. Damaged Like Us (Like Us)
The story deals with Maximoff and his bodyguard, Farrow. Maximoff has been in love with Farrow for a while. They are already both gay when it starts. Farrow gets reassigned to be the bodyguard, and Maximoff is like, I'm in love with this guy and going to have to be around him all the time. Also, Farrow likes him and is willing to push it, even though it's against the rules.
They're super attracted to each other, and they go for it. This MLM romance book led to other books in the series too. I found out that it's a sequel series to an entire other series, which I've started. They give me all the feelings, so you should check them out.
Author: Krista Ritchie
Average Customer Review: (4.4 out of 5, on Amazon)
Category: Family Fiction & Romance
Available: Audiobook | Paperback | Kindle | Audio CD
---
3. Try (Temptation)
This book is about Logan Mitchell and Tate Morrison. Tate is straight, divorced his wife, and things suck. He's a bartender at this bar. On the other hand, Logan works for the firm that handled his divorce but is on his wife's side. He comes in and thinks Tate is a fine hunk of a man, and he starts to pursue him.
So, Logan is a little bit bossy and pushy personally. He's pushing Tate into this, but Tate is asked if he wants to continue every step of the way. So it ends up being a good story. The book is a bit controversial because it is called Try. Logan is trying to get Tate to give him a try. There are six books in this series, so check out.
Author: Ella Frank
Average Customer Review: (4.6 out of 5, on Amazon)
Category: LGBTQ+ Literature & Fiction
Available: Audiobook | Paperback | Kindle | Audio CD
---
4. Henri (Confessions)
Henri had been in love with Logan for a long time. They grew up together in a dangerous situation. But he and Logan stayed friends as benefits when they were older. Logan fell in love with Julien. Logan's with tape with a priest. His name is Joel. So Henri is depressed when these guys get married, and they invite Henri. Bailey is a police officer who also stays at this marriage party.
Henri is from the wrong side of the tracks, but these two are instantly attracted. It's so beautiful because it's one of those where there aren't a ton of obstacles in the way. But there is a lot of stuff in their way based on who they are. Nothing is keeping them apart. So it was a beautiful gay romance.
Author: Ella Frank
Average Customer Review: (4.6 out of 5, on Amazon)
Category: Mystery & Crime Fiction, Erotica
Available: Audiobook | Paperback | Kindle
---
5. Aced (PresLocke)
The main character's name is Ace Locke, and the guy's name is Dylan Prescott. Ace's been gay his whole life. He's had a beard and covered girlfriends. Then we have Dylan, an up-and-coming model, and he gets a part in Ace's newest movie. It's a war movie, and he has been in love with Ace forever. Ace almost runs Dylan over with his car, hops out, and he's all pissed off. Then he sees that Dylan is the model from the poster he's been staring at every day for two months and is obsessed with.
So these two are completely in love with the other's actions, and one loves the other's body. They start this relationship even though they try to fight it. Ace has come out, but he isn't ready to have a boyfriend because it could ruin his career. Dylan is so in love and doesn't want to do anything to mess it up. They are such sexy and sweet people.
Author: Ella Frank
Average Customer Review: (4.6 out of 5, on Amazon)
Category: Contemporary M M Romance
Available: Audiobook | Paperback | Kindle
---
6. Heated Rivalry (Game Changers)
This is the second book in the Game Changers series, all gay hockey romances. However, they can all be read as standalone as they're not so much a series as they are loosely interconnected stories set within the same wider hockey world. It is a hate-to-love romance that spans about ten years and focuses on famous hockey rivals Ilya Rozanov and Shane Hollander. These two have been rivals since their working years on their respective teams. But they've also been battling a very intense pull towards each other since very early in the beginning.
The story explores how these two negotiate their blossoming relationship within the wider context of the hockey world. Rachel Reid is a wonderful author. She is great at imbuing emotion in the simplest of sentences and phrases, and she does a good job illustrating these two separate characters. They're very different. Ilya is very bold and outspoken, whereas Shane is much more sensible. But there is so much heat and rivalry when they come together.
Author: Rachel Reid
Average Customer Review: (4.7 out of 5, on Amazon)
Category: Sports Romance
Available: Audiobook | Paperback | Kindle
---
7. A Seditious Affair (Society of Gentlemen)
It is the second book within the Society of Gentlemen series. Charles writes a lot of LGBT+ romance, a specifically historical romance set across varying periods from the regency to the Victorian era. In this book, the two main characters are a radical bookseller named Silas and a politician named Dominic.
In ironic contrast to his name, Dom ends up being dominated, which is how they come together in a sexual relationship. But they end up finding their political discussions and debates deeply rewarding. So romance begins to tentatively blossom between them, despite operating on completely different rungs of society and political realms. It's a romance that should not work. Yet the two men treat each other with such genuine respect and interest that it does.
Author: KJ Charles
Average Customer Review: (4.5 out of 5, on Amazon)
Category: Historical Romance
Available: Audiobook | Kindle | MP3 CD
---
8. The Lightning-Struck Heart (Tales From Verania)
It is a parody comedic fantasy focusing on a young wizard's apprentice named Sam of Wilds, who must go on a quest to retrieve the prince of his kingdom. He is also engaged to the very dashing and immaculate Sir Ryan Foxheart. While this story sounds very typical fantasy setup, it's anything. But Sam's two sidekicks are a gay unicorn named Gary and Tiggy's very emotional giant.
While the world operates in that typical pseudo-European medieval world, they use modern language and phrases. So that tells you a lot about the language that is being used throughout this book. Author Klune has dirty and cheeky humor, focusing on puns and rudeness.
Author: TJ Klune
Average Customer Review: (4.6 out of 5, on Amazon)
Category: LGBTQ+ Literature & Fiction
Available: Audiobook | Paperback | Kindle
---
9. Captive Prince
Captive Prince Trilogy is one of my favorite series of all time. It follows Damen, who is the prince of a Pseudo-Greek kingdom. After the death of Damen's father, Damen's half-brother seizes power across to the enemy kingdom of their disguised as a sex slave to the Prince of Laurent. It creates huge chaos, and Damen has a vast responsibility to overcome this issue.
This trilogy is a master when it comes to perspective. The romance that develops between our two mains is the slow burn. It is one of the most emotionally rich and rewarding love stories I've ever read. If you like historical MM romance, then try this.
Author: C. S. Pacat
Average Customer Review: (4.4 out of 5, on Amazon)
Category: Erotic Fiction
Available: Audiobook | Paperback | Kindle | Audio CD
---
10. Rule Breaker (Mixed Messages)
Lily Morton is one of the famous rom-com authors. She started in fiction but now writes almost exclusively romantic comedies, and all her books have such delightfully British humor. Rule Breaker follows Dylan, who has a very snarky banter characterized her relationship with his boss, Gabe. Dylan has long since decided that his crush on Gabe has only casual relationships and doesn't commit to anything.
Throughout the book, these two men find themselves drawn to each other. It is charm personified from the first-person perspective of Dylan, who is delightfully cheeky to the icy exterior of Gabe. It's pitch-perfect, and I recommend this to any rom-com lover.
Author: Lily Morton
Average Customer Review: (4.6 out of 5, on Amazon)
Category: Adult Fiction, Gay Romance
Available: Audiobook | Paperback | Kindle
---
11. Red, White & Royal Blue
The story follows the fictional person of the United States as he has to fabricate a media friendship with the Prince of England. They slowly develop into a genuine friendship and maybe more. Casey McQuiston writes such pitch-perfect dialogue and internal monologues. She has this wonderful writing style.
This book is a very cute gay romcom. It also looks deeper into the political systems of the UK and the USA and how they're perpetuating silence surrounding sexuality. Also, it presents this lovely vision of what the future could be if everyone were a little bit more accepting.
Author: Casey McQuiston
Average Customer Review: (4.6 out of 5, on Amazon)
Category: Romantic Comedy
Available: Audiobook | Paperback | Library Binding | Kindle
---
12. Hot Head (Head)
This book deals with Griff Muir, a firefighter during nine-eleven, alongside Dante's best friend. Griff has had feelings for Dante for years, but he represses them quite heavily, knowing that it probably wouldn't be accepted within their community. But he can no longer avoid his feelings when Dante approaches him and asks Griff to perform some pornographic scenes with him for a sex website called Hot Head.
I wasn't sure how Damon Suede (author) would write such a fabricated situation as acting in porn and make it romantic. Yet he manages to do it extremely well. You are always aware that while these two are acting up for the cameras, there is a deep current of emotion underneath it. Beyond that, the mediation on how many men and women within the services have felt the need to cover up their sexuality is a very emotional one to read about.
Author: Damon Suede
Average Customer Review: (4.4 out of 5, on Amazon)
Category: Adult Fiction
Available: Audiobook | Paperback | Hardcover | Kindle | Mass Market Paperback
---
13. Kidnapped by the Pirate
We have Nathaniel Bainbridge, who is being shipped off to a colony to marry a woman. He is very aware of his sexuality because he has only ever been interested in men romantically or sexually. But he also knows there is no way that either his father or wider society would accept this. So he's kept it quiet and is resigned to his fate on the overseas journey to this colony.
However, the ship is overtaken by pirates led by Captain Hawk, who takes Nathaniel, hostage as a form of revenge on his father, with whom Captain has a very dark history. It's deeply romantic and is infused with interesting historical detail.
Author: Keira Andrews
Average Customer Review: (4.6 out of 5, on Amazon)
Category: Sea Adventure Fiction, LGBTQ+ Romance
Available: Audiobook | Paperback | Kindle | Audio CD
---
14. True Colors (True Love)
Anyta Sunday is better known for her Signs of Love series, romantic comedies based on zodiac signs. But True Colors remains my favorite one of hers, despite being a more angsty and emotional read. It follows Marco and Oskar, who are childhood best friends. Oskar said something deeply betrayed Marco's trust and scarred his self-esteem for years.
Following that event, Marco essentially cut Oskar out of his life for years, which was made easier because Osckar moved away for university. But at the start of this novel, Oskar is back, and Marco is forced to engage with him as they are both involved in the plays his father puts on annually to honor the death of Marco's mother. This book is a deeply emotional read. Marco has severe burns covering his skin due to the accident that killed his mother, and his self-esteem and self-image are something he grapples with throughout the entire book.
Author: Anyta Sunday
Average Customer Review: (4.2 out of 5, on Amazon)
Category: Academic Romance
Available: Paperback | Kindle
---
15. Heat Stroke (Beach Kingdom)
Author Tessa Bailey is primarily known as an M/F romance author. She only has two romances in her entire romance. This book is the second book in her Beach Kingdom series, which revolves around the three Prince brothers attempting to run a beach bar during the busy summer months. The protagonist of this one the middle brother, Jamie Prince and Marcus.
Marcus is a lifeguard and bouncer at the bar. In contrast, Jamie has wholly embraced his identity as a gay man following a horrific act of violence against him a few years before the start of the series. Marcus is buckling under the weight of expectations and toxic masculinity. He comes from a male-only household, and he has never felt able to explore his sexuality.
Despite this, from the second of Marcus meets Jamie. He follows the man around an adoring puppy and is fascinated by everything Jamie does. Also, the two of them embark on this tentative but beautiful male-male romance that is so lovely to read.
Author: Tessa Bailey
Average Customer Review: (4.6 out of 5, on Amazon)
Category: New Adult & College Romance
Available: Paperback
---
Read More Similar Books: 7 Possessive Alpha Male Romance Books