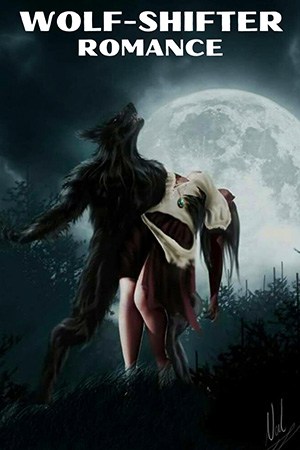 The mythical concept of shapeshifting refers to a superhuman or a person with a natural ability to change, shape, and physically transform into another creature. The person goes through a metamorphosis that turns them into something else. Vampires and Werewolves are the two most popular examples of shapeshifting because there have been countless movies and books made about them.
A werewolf is a person who can change into a hairy wolf. Sometimes the person transforms into a wolf that walks on four legs, while other stories transform into a wolf that walks on two legs. Many of these shape-shifting stories have different rules about how and why a person transforms in the first place.
In the Werewolf example, another werewolf who has bitten will change shape when the Moon is full. If the Moon is not full, the person will look like their normal self. As for vampires, they look like pale-skinned humans, but they can transform into bats and fly around at night.
In human form, their canine teeth can become much longer and sharper to the point where they resemble fangs. These are the teeth that penetrate the skin of the victim's neck so that the vampire can suck their blood. Many different characters and even monsters from the folklore and mythology world are connected to shapeshifting. A wolf shifter has the same feelings as a normal human. They can fall in love or feel pain. So we get to see their romance as normal as humans in the books.
Top 15 Wolf Shifter Romance Books
Many shapeshifting stories explain the reason for this supernatural ability in different ways. They might attribute the shapeshifting to witchcraft spells, sorcery, demonic possession, alien abduction, and even divine intervention from God. The idea of a person changing their physical form has been passed around for thousands of years. Every new generation seems to put their spin on it with creative storytelling.
The evolution of shapeshifting and mythology can be traced back to ancient Greece's epic poems and literature. Iliad and the Odyssey were two famous epic poems written by the Greek author Homer near the end of the eighth century BCE. These poems describe the events of the Trojan War and mention how Odysseus his soldiers were transformed into pigs.
You can also look at the gods and deities of the Hinduism and Buddhism religions that started in ancient India. Modern authors also write about it with their fantasy elements. One of the popular shifters is the wolf-shifter. Both fantasy and romance readers like this trope. So if you want to read about it, then welcome to my book review. I will review 15 wolf shifter romance books for you. Let's go!
1. Wolf Gone Wild (Stay a Spell)
It is the first book of the Stay A Spell series. Also, it is a friends-to-lovers romance set in New Orleans, and the hero (Mateo) is a werewolf. Wolves are part of werewolves, and they come out whenever they go run during the full moon. They're very much in control. But something has happened to Mateo, where he can now hear his wolf's voice in his head. Wolf refers to himself as alpha because he is this arrogant and very primitive being inside Mateo's head, driving him nuts.
So Mateo seeks out the Southwest sisters, the ruling witches of New Orleans. They control all the supernatural beings in New Orleans, and one of the Savoie sisters is a renowned hex breaker. So Mateo will check out this girl (Evie Savoie) and see if she can help him with this problem. Evie is nerdy, comic book-loving, and she is a hex breaker. Mateo is immediately enamored with Evie. It's pretty light on world-building, a fun read. The second book is a vampire in a witch, but the third book will be another werewolf and a witch pairing.
Author: Juliette Cross
Average Rating: (4.4 /5)
Category: Paranormal Romance
Number Of Pages: 394
Available: Audiobook | Paperback | Kindle
---
2. Wolfsong (Green Creek)
It is a bit of an age-gap werewolf romance with a male-male aspect. There is six years gap between Ox and Joe. When they first meet, Ox is 16, and Joe is 10. They become best friends. Ox is the sweetest, most quiet, gentle giant of the small-town Green Creek. He's been bullied, and he doesn't have a lot of friends. The oldest, most respected pack in the entire country is the Bennett pack of werewolf shifters.
So anyway, when he and Joe become friends and the Bennetts come on the scene, it's so heartwarming. Then it spans through the years until they grow up. Joe is around 17, so most of the book happens whenever they're older. It's what catapulted this book into a five-star read for me was their friendship developing over the years. This does have a fated mate's element in it that you will enjoy.
Author: TJ Klune
Average Rating: (4.6 /5)
Category: LGBTQ+ Fantasy
Number Of Pages: 494
Available: Audiobook | Paperback | Mass Market Paperback | Kindle
---
3. Moon Called (Mercy Thompson)
This book is for those who want a lot of world-building and a slow-burn type of romance. The werewolves are very dangerous creatures. Also, the hierarchy of the wolves is very cool and complicated. The main character is Mercy, who is not a werewolf. She is a coyote shifter, and she's an oddity. But she doesn't know any other coyote shifters, and she grew up around werewolves.
I would recommend this book for someone more into the fantasy world. There are a lot of fae and vampires in this world as well. The Alpha Omega series runs parallel to the Mercy Thompson series. So I suggest reading them and the order that they were published. It creates a richer world. Charles and Anna are very interesting types of the werewolf. Charles was one of the first werewolves, but his Native American heritage gives him a little bit of an edge.
Author: Patricia Briggs
Average Rating: (4.7 /5)
Category: Action & Adventure Fantasy
Number Of Pages: 289
Available: Audiobook | Paperback | Hardcover | Kindle | Mass Market Paperback
---
4. Branded by Fire (Psy-Changeling)
This is a forbidden romance with an enemies-to-lovers trope between Riley and Mercy. Riley is a Snow Dancer Wolf, and Mercy is a leopard changeling. They're very rare and both very strong. Mercy is a sentinel, and Riley is a lieutenant, and they're the right-hand man and women of the Alphas. So they're forced to work together, and their packs have a treaty between them and their territories.
They have to do many workplace things, so they keep running into each other. The steam level is pretty high in here. The first scene in chapter one is amazing because their opposites attract. Mercy is a bubbly, outgoing type, and Riley is reserved. But whenever Mercy gets her closed into him, they both open themselves as a flower.
Author: Nalini Singh
Average Rating: (4.6 /5)
Category: Shapeshifters Romance
Number Of Pages: 345
Available: Audiobook | Paperback | Mass Market Paperback | Kindle | Audio CD
---
5. Pleasure of a Dark Prince (Immortals After Dark)
We have Lucia, one of the Valkyrie, known as the Archer. If she does not hit her target, she gets intense pain. So she is pretty good at it because you don't want to be in pain. But there's some very intense pining going on between Lucia and Garreth MacRieve (Werewolf Alpha).
Lucia is on a journey for herself. She has a mission, and Garreth is there every step of the way getting in her way. He is so determined to protect Lucia at any cost, and that doesn't matter if he gets almost dies in the process. So it is one of the best wolf shifter romances that you must read.
Author: Kresley Cole
Average Rating: (4.7 /5)
Category: Fantasy Romance
Number Of Pages: 431
Available: Audiobook | Paperback | Hardcover | Kindle | Mass Market Paperback
---
6. Night Play (Dark-Hunter)
This is the fifth book in the Dark-Hunter series, but it's the first book in the Were-Hunter section of the Dark-Hunter World. The hero's name's Vane Kattalakis, and the heroine's name's Bride McTierney. We get introduced to his family and have books later on in the series. But this was the first where Were-Hunters, Dark-Hunters, and Dream-Hunters are facing their way.
There's an exciting element of fated mates in this book. But there's a time limit, and something happens. So Vane doesn't want to push Bride too hard because they met their strangers. The New Orleans setting is very familiar, and it's one of the only series set in New Orleans that I enjoy reading, as most of the time pointing out.
Author: Sherrilyn Kenyon
Average Rating: (4.8 /5)
Category: Mythology & Paranormal Romance
Number Of Pages: 362
Available: Audiobook | Paperback | Hardcover | Kindle | Mass Market Paperback
---
7. Magic Stars (Grey Wolf)
One of the characters in the Kate Daniel series is named Julie. She has taken Julie, and Julie was an orphan. She's modeling herself after Kate, so she wants to investigate things, and she wants the responsibility. During this time in Kate Daniel's world, Kate and Curran are very busy, and some mystery has popped up in Atlanta. Julie decides that she's going to investigate it on her own. But she can't get too far without Derek, like breathing down her neck. Derek is a member of Karen's pack, and he is a wolf shifter.
There's been a lot of drama that has happened individually in Derek and Julie's life. So they have been through some tough situations. But this book hints at a future romance between Julie and Derek. In the same way that Kate and Curran were in the first couple of books. They were not even contemplating starting a relationship.
Author: Ilona Andrews
Average Rating: (4.6 /5)
Category: Werewolves Romance
Number Of Pages: 64
Available: Audiobook | Paperback | Kindle | Audio CD
---
8. Binding Shadows (Tooth & Spell)
This book is very complicated with its world-building. It is a paranormal romance and an urban fantasy. The hero Tobias Vogel is a werewolf, and it's a part of himself that he does not like. His mother is a witch, and his father is a werewolf. Also, his brothers have embraced that side of themselves, but Tobias is struggling. He's very academic, and he does not like that part of himself.
Barbara is the heroine, and she has the secret power. Also, she's a witch. In this world, necromancers rule the world, and magic is forbidden. So everyone, including shifters like werewolves, has to hide that part of themselves. Barbara is working in this academic library, and she meets Tobias. Tobias is a visiting professor. Barbara makes her vital in much academic research, and she's very careful to use her power.
But some things start happening. There's a possession going on with this book that was discovered. You get to see how Tobias and Barbara like each other and protect them from an unknown danger.
Author: Jasmine Silvera
Average Rating: (4.3 /5)
Category: Werewolf & Shifter Thrillers
Number Of Pages: 348
Available: Paperback | Kindle
---
9. Moonlight (Moon)
Moon series is about Wolf Shifter and Panther Shifter books. Each book is about one of the guys from the wolf pack finding their mate. Moonlight follows Adam, who is the alpha of this pack. Jaguar shifters are sworn enemies to wolf shifters. So Adam has been learning about this panther shifter going around and hurting people in the middle of the night. He goes to investigate who this panther jaguar is.
Jaguar Shifter is our heroine in here, Lana. She grew up in the foster system, and she has been having a horrible time. She will wake up in the morning in the middle of nowhere, and the whole night will be a blackout for her. But she doesn't know what happened to her in the middle of the night. So she's eating at a diner one day, and Adam walks in, and he senses a Jaguar shifter intent to kill it.
Then he also sends Lana and realizes that that is his mate also. So he is mated to his sworn enemy, and she has no idea that shifters exist. Lana doesn't know that she's a shifter, so he has to walk her through this whole process of shifters and the shifter world.
Each book is very different. One is about a wolf shifter falling in love with a human. One is about a wolf shifter falling in love with another wolf shifter. You also have the last book in the series. So there's that dynamic, too.
Author: Lisa Kessler
Average Rating: (4.4 /5)
Category: Werewolf & Shifter Romance
Number Of Pages: 331
Available: Audiobook | Paperback | Kindle | Audio CD
---
10. A Hunger Like No Other (Immortals After Dark)
In this book, our heroine (Emmaline) is half Valkyrie, half a vampire. Our hero, Lachlan, is a werewolf. So he is imprisoned underground by some evil vampires. When he's underground, he can smell sense up above on the ground, and he can scent his mate, who he has been waiting for years. Also, he breaks his leg to get out of these bonds to find her because once he loses her scent, she's gone, and he can't ever find her again.
So he breaks out of his bonds and goes up to the surface of Earth. You finally find his mate to find out that she is his sworn enemy because she smells like a vampire, and he is devastated. Emmaline wants anything to do with him, and she's a bit scared of him, as he is a big werewolf man. Throughout this book, he becomes completely smitten with her.
Author: Kresley Cole
Average Rating: (4.5 /5)
Category: Erotic Fiction
Number Of Pages: 360
Available: Audiobook | Paperback | Hardcover | Kindle | Mass Market Paperback
---
11. MacRieve (Immortals After Dark)
This is about MacRieve and Chloe Todd (half-human, half succubus). MacRieve has a very damaged past like he has a lot of PTSD for what he went through as a kid. The way his parents died, he blames himself a lot for that. Then he comes across Chloe, who knows nothing about the mythological world.
So MacRieve comes across here by happenstance, ends up saving her from the trouble that she's in, and realizes that she may be something that he was not expecting. After that, they fall in love, and the story goes from here. So there are two of the shifter books in the series there.
Author: Kresley Cole
Average Rating: (4.6 /5)
Category: Shapeshifters Romance
Number Of Pages: 358
Available: Audiobook | Paperback | Hardcover | Kindle
---
12. Elizabeth's Wolf (Breeds)
This is about special forces soldier Dash. While in the army, he's given up his will to live. The only things keeping him alive are these notes that a little girl has written him as a pen pal named Cassie. Cassie writes him every week and writes about her mother by her letters. He can sense and immediately knows that Cassie and her mother are in danger.
So Dash searches for them, coming across Elizabeth, Cassie's mother. Then he realizes that they are fated to be together. Also, Dash is a wolf shifter, so he takes care of Elizabeth and Cassie and keeps them safe from this dangerous person they are running from. Cassie falls in love with Dash as a guardian angel, and their romance is very steamy.
Author: Lora Leigh
Average Rating: (4.7 /5)
Category: Science Fiction Romance
Number Of Pages: 304
Available: Audiobook | Paperback | Kindle | Audio CD
---
13. Mating the Huntress (Monsters and Mates)
It's all about Chastity and Luke. Luke is a wolf shifter, and Chastity is a wolf huntress. So Luke smells Chastity one day and comes across her in a coffee shop that she works at. He sits there every day to admire her because he realizes that she is his mate and is infatuated with her. Chastity knows who Luke is.
So she's planning on the way to kill him. One day Luke brings up enough courage to go and ask her out. This is the perfect opportunity for Chastity to prove herself to her family by killing a wolf. So on their date, she tries to kill him, and Luke thinks it's so cute and wholesome.
Author: Talia Hibbert
Average Rating: (4.4 /5)
Category: Humorous Erotica
Number Of Pages: 111
Available: Kindle
---
14. Her Sweet Alpha
The story is about Dade and Halle. Dade is the alpha to a wolf pack. In this world, wolf shifters were revealed to exist parallel to ours. So many humans are very put off by and standoffish when it comes to wolves. But they know that they exist in the world now. Dade has been searching for his true mate, and he's down in the dumps. It is because it's about to be his 30th birthday. He still has not found her yet.
Then Dade comes across Halle. Halle works at this diner that he goes to, and he cannot believe his true mate is a human. Humans have been quite terrified of him, even though he is a big softie. So Halle is a little bit apprehensive about being with Dade because he's so big and a little bit intimidating to look at. But Halle falls in love with her and shows her that his world is not as scary as she thinks it is.
Author: Thayer King
Average Rating: (4.4 /5)
Category: Paranormal Werewolves & Shifters Romance
Number Of Pages: 156
Available: Kindle
---
15. Asterion (The Court of the Underworld)
This is the first book in the Court of the Underworld series, a paranormal wolf shifter romance series, and a city ruled by Hades. It is all about his court of gods and monsters. So this is about one of the monsters that were a part of Hades's court. Hades is a henchman, and he runs the labyrinth in this city. Ariadne is an assassin tasked to kill an Austrian. She does this by seducing him.
One night, Ariadne realizes that Hades shifts into a Minotaur when they are together. She had no idea, and he ships into an actual Minotaur. So that's a shifter part of this series. He can shift into an actual minotaur. Ariadne thinks he kills them that night and can then come back to life. But he's also infatuated with her. So it's about him trying to track down this woman.
Author: Alessa Thorn
Average Rating: (4.4 /5)
Category: Greco-Roman Myth & Legend Fantasy
Number Of Pages: 225
Available: Kindle
---
Read More Paranormal Romance Books: 5 Books Similar To The Vampire Diaries