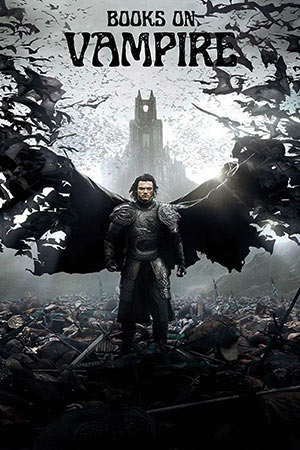 The Vampire Diaries by L.J. Smith is a book series based on a CW TV series. Whether the "Vampire Diaries" book series or the TV series adaptation is better depends on personal preferences and what you're looking for in a story. The book is the source material for the TV series.
If you're interested in experiencing the story as the author originally intended, the books provide that perspective. It's about Elena, a girl who's 10 of the popular girl. She has tons of friends, and she's so cool. She has this new kid she is drawn to, and she wants to make him hers. But he was standoffish at first.
Then they come together, and she learns that the secret stuff is that he is a vampire. So it's about their love and their relationship. Then it's tough on the brother Damon. He's the bad boy thrown into the mix because he comes to the town and starts shaking things up slightly.
Books like "The Vampire Diaries" feature compelling romantic relationships and dramatic storylines. These books will likely be captivating if you enjoy stories with complex love triangles, forbidden romances, and emotional turmoil. Many of these books feature teenage protagonists dealing with typical adolescent issues, such as identity, relationships, and self-discovery, alongside supernatural challenges. Young adult readers can relate to these characters.
5 Books Like The Vampire Diaries (Vampire Fantasy)
The Vampire Diaries is a different take on the vampire love triangle thing, especially since there are two brothers, Stefan and Damon. So it's a different take than Twilight and the Vampire Academy. Now, I will discuss five books similar to The Vampire Diaries. These books focus on the moral complexities of good and evil, right and wrong. Let's go!
1. Dark Lover: The Black Dagger Brotherhood
This is the first in J.R. Ward's Black Dagger Brotherhood series. He is the reluctant king, the reluctant going blind king of the vampire race. They live amongst humans but are not a part of human society. They do their own thing anyway. So Wrath is the leader of the Black Dagger Brotherhood.
They're warriors but not brothers. The lessers are the opposite of the vampires. They're part of a dark energy force that is the opposite of the vampire race and species. The lessers are trying to kill all the vampires. The vampires have the brotherhood to help prevent that from happening anyway.
So this book is all about Wrath, The King, and Beth. She is a free transition vampire female, and she's been living in the human. Her dad is one of the brothers of the Black Dagger Brotherhood. So he knows that she is about the right age to transition into being a full-fledged vampire. Wrath helps her with the blood she needs for her transition, and he helps her with his wiener, which is lovely.
Ward is not shy about the love scenes in her book. She paints a pretty picture when it comes to the love scenes. Some parts of the book are cheesy. You have to have conflict and reasons to move forward with the story.
Author: J. R. Ward
Average Rating: 4.5/5
Category: Erotic Horror, Paranormal
Available: Audiobook | Paperback | Hardcover | Kindle | Mass Market Paperback
2. Dracula
This was published in 1897, and this is a gothic horror novel about vampires. It's one of those books that we wouldn't have a lot of vampires today in our pop culture if we didn't have this. It isn't even the first vampire book, but this is the vampire book that changed the game when it came to vampires.
Dracula follows Jonathan Harker, the lawyer trying to sell the property to a specific person, Count Dracula. So he travels to Transylvania, to Dracula's estate, and tries to sell him property in London. It's very quickly that Jonathan starts to notice things are off with this person. Things start getting dark. Like The Vampire Diaries, this book captures you in its tone and atmosphere. It almost has the effect of weighing on you.
Dracula isn't in this book all that much. He's at the beginning for a bit. Then he goes away for a bit. But this book presents vampires as excellent because, as creatures, they were never meant to be rock stars. Vampires can be seductive and appealing, but it's different. In Dracula, vampires are shown as these evil beings. They're evil creatures who continue to live in their undead fashion. They need to drain the lives of other creatures.
Author: Bram Stoker
Average Rating: 4.6/5
Category: Horror Fiction, Vampire Fantasy
Available: Audiobook | Paperback | Hardcover | Kindle | Mass Market Paperback
3. Bloodlines
This is set straight after the Vampire Academy and Vampire Diaries series. There are six books in the series, the first one being Bloodlines. This book follows the main character, Sydney, who is an Alchemist. It is their job to protect the world from vampires. So they protect the vampire's secrets and help save human lives. But Sydney got into a little trouble with the last encounter with the vampires, so right now, she's sitting on the thin edge of the alchemist's point of the line.
One night, she wakes up in the middle of the night and is sent on a mission. She thinks that she's going to be in trouble and that she's going to be sent away. But instead, she is sent on a vital mission for the Alchemist. She finds out that it is her job, along with a few others, to protect Jill, the sister of Mory Greene. Jill is in mortal danger, and it's up to Sydney to be her guardian and protect her. So Sydney, Jill, and a few other characters are sent to Palm Springs in California, where they live in a normal high school, pretending everything is normal.
But the issue is that most are trained to hate vampires. So when Sydney finds out that she has to live with Jill, she has this issue to deal with. Sydney has to spend her time with all these vampires who she's been trained to believe are evil. She doesn't also have to protect Jill. She also has to deal with a few other vampires, including Adrian. It isn't that easy to deal with. He seems to be getting into trouble a lot. Paul certainly has to do with all of this protecting Jill and trying to live a normal life.
Sydney's perspective tells the first three books, and Sydney and Adrian tell the last three books. There are no complications or confusion about which character is which. It's done, but the characters are so good. The characters grow so much throughout the series, especially Sydney and Adrian. As the other side characters, you fell in love with everyone.
Author: Richelle Mead
Average Rating: 4.7/5
Category: Paranormal & Supernatural Fantasy
Available: Audiobook | Paperback | Hardcover | Kindle
4. Marked: House of Night
This book is about a girl who gets chosen and is destined to become a vampire. She is a fledgling and attends a school for vampires called the House of Knight. They go through classes and learn about vampire history. It's her going through the changes, and you're in school, and you learn how to become a vampire.
There aren't many people of color in this, so the main character talks about her American Indian roots and is perceived as American Indian. They focused on her appearance, but they never mentioned her skin tone. It's full of tropes in this book as well. There's quite a bit of book in the series. If you like this and The Vampire Diaries, check out other books.
Author: P. C. Cast
Average Rating: 4.7/5
Category: Contemporary Fantasy, Horror Fiction
Available: Audiobook | Paperback | Hardcover | Kindle | Mass Market Paperback
5. Dead Until Dark: Sookie Stackhouse Southern Vampire Mystery
The main character, Sookie Stackhouse, refers to herself as disabled. It takes place in a small town in Louisiana, and in this universe, vampires are known to exist. They can take their vampire hotels. A whole cult of vampire fanatics always follow the vampires around as they go to the various nightclubs. So, they have established creatures in this universe, and the main character wants to meet a vampire.
Sookie is a waitress at a local bar, and one day, a vampire comes in, and she is at the vampire. The story starts from there. Sookie refers to herself as disabled because she can read minds. She would hug her brother in front of patrons to get points for hugging a disabled person, like the line in the book. You can do that in a world with vampires and the occult established. It idealized possessive relationships as a common trend with vampires, similar to The Vampire Diaries.
Author: Charlaine Harris
Average Rating: 4.6/5
Category: Paranormal Fantasy, Mysteries
Available: Audiobook | Paperback | Hardcover | Kindle | Mass Market Paperback
---
These books typically cover supernatural elements such as vampires, witches, werewolves, or other paranormal creatures. If you are interested in the supernatural and the mystical, these books offer a chance to immerse yourself in supernatural worlds.
More Vampire Romance Books:
Vampire Books Like Black Dagger Brotherhood
Morganville Vampires Books In Order
Vampire Kisses Series In Order