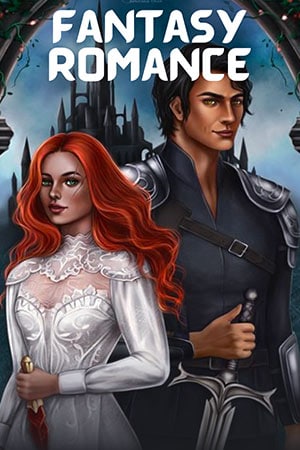 From Blood And Ash by Jennifer L. Armentrout is a spicy fantasy romance series with betrayal, love, world-building, and fantastical creatures. Everything that you can want in a book is here. It does have vampires and werewolves, but it takes these classic tales and changes them.
There's the typical rivalry between a vampire and a werewolf, but it's not the main focus point. Everyone will love it, and it's the biggest show that will happen. Books like From Blood And Ash allow you to escape from reality and immerse yourself in a different world. They offer a temporary break from your daily routine, allowing you to explore new places, characters, and adventures.
15 Books Like From Blood And Ash (Dark Fantasy Romance)
You are here because you read the series 'From Blood And Ash' and want more like it. I also enjoy this series because I love mixed-genre stories and dark romances.
So I listed similar books that match 'From Blood And Ash' book or series. I will discuss 15 books similar to 'From Blood And Ash.' Let's start!
1. The Shadow Between Us
The Shadow Between Us is a young adult fantasy novel. We follow anti-hero Alessandra, who is inevitably trying to marry and kill the king. Besides, the king is called the Shadow King. It wasn't entirely about the romance, but it is also a huge factor.
Alessandra has inevitably flawed things about her that make her herself. But she's not a conformist. She doesn't fit into a certain space. She does have this drive and this almost selfish implication on how she will ultimately get her way when it comes to doing things. So her plan, which is to kill the King eventually, is a calculated scheme. It was insightful throughout the book.
When you delve deeper into the book, you will enjoy her character. What happens in the end compared to the kind of game plan initially? It's still something that I enjoy following her story. Another character that I wanted more from is her romantic interest: The Shadow King. That can be implemented when she tries to marry the King.
The Shadow King's character is similar to Alessandra's, and that's how you feel like both of these flourishes because they are very much equal. Now, other characters are involved, ones that Alessandra finds in the court. It makes it so much more exciting than seeing the solitary character, having these plots, and seeing other characters and her involvement in these other characters' lives.
Like 'From Blood And Ash,' this book has fantastic elements, the courtships and the plots involved, and the characters are so uniquely themselves that it did fly off the page. Many things are similar to happen, and both books cover dark romance.
Author: Tricia Levenseller
Average Rating: 4.4/5
Category: Teen & Young Adult Wizards & Witches Fantasy (Goodreads Choice, Award nominee)
Available: Audiobook | Hardcover | Kindle | Audio CD
2. Kingdom of the Wicked
Kingdom of the Wicked is about witches who summon the princes of hell. The story starts with the two twin girls. One of them gets murdered, and the other has to take revenge. So she summons the demon that she thinks killed her sister but is quickly proven wrong. As it turns out, this is one of the demon princes of hell.
He is Prince Wrath, and they are now bound together. She accidentally creates this bond when she summons him, and, amazingly, she does. They're still trying to figure out what's going on? What happened to her sister?
I'm excited to see her relationship with Wrath and how that will change, like moving into the second book. Some secrets are revealed, and some things are changing. When it comes to witches and darkness, and like courting a prince of hell, this is similar to the famous book 'From Blood And Ash.' I recommend reading Kingdom of the Wicked to get your hands on the fantasy romance book.
Author: Kerri Maniscalco
Average Rating: 4.5/5
Category: Teen & Young Adult European Historical Fiction (Best Seller)
Available: Audiobook | Paperback | Hardcover | Kindle | Audio CD
3. Blood and Honey
Blood and Honey is one of the most anticipated books of the year. A lot of people have been very excited about blood and honey. It's the sequel to Serpent and Dove. Like everything, the tropes, romance, and drama ticked every box of mine. Reid is a prince and a witch. Reid killed the Archbishop, and now all the main characters are on the run.
The thing with blood and honey is that they're sure Morgan will strike again, and she is still coming after Lou. The only way to stop her is to gather the allies, gather the forces, and attack her first. So they're going to try to rally the blood witches. They will try to rally the werewolves or appeal to the king guy to get him to understand that Morgan poses a threat and that they need to strike first.
From the beginning of the book, they're sure she will try to attack during the Archbishop's funeral. So we're all building up to that. The central part of the story that's driving everything through is what's going on with Lou and Reid. Reid learned a lot of things about himself. Also, he spent so much of his life believing one thing, only to have everything destroyed.
So many emotions are being heightened here. You will like the way that was played out with Reid and Lou. When she was confronted with her mother again, a similar thing happened. Lou is exhibiting a lot of self-destructive behaviors. She thinks very low of herself, and she goes through it. It is a darker middle chapter.
Some people say it suffers from the second-book syndrome, which is fair. But what's going on here is that we had a more significant focus on the internal struggles of these characters, and we still don't know how things will turn out. I don't want to reveal the romance section. The witches are deadlier, and the romance is red-hot, so discover it as 'From Blood And Ash.'
Author: Shelby Mahurin
Average Rating: 4.3/5
Category: Dark Romance, Fairy Tale & Folklore Adaptations
Available: Audiobook | Paperback | Hardcover | Kindle | Audio CD
4. Storm and Fury
Storm and Fury is a spinoff of the Dark Elements trilogy by Jennifer Lawrence. You can read this book without having read that trilogy. It will be something completely new, or we don't know any of the characters that had to start, and it was a healthy mix of both. There are new and old characters, but mainly focusing on the unique story of this girl named Trinity Mirror. If you have read the Dark Elements series and don't know what this book is about, I will give you a quick summary.
This story takes place in a world where demons are real and prowl the streets. They influence our lives. The angels are the higher-ups, or the Alphas sent down wardens to combat that. These gargoyle-like creatures protect us from all of those things.
Trinity Mirror lives in a community of wardens, even though she is not one herself. What she can do is she can see, speak and communicate with spirits or ghosts. It makes her a target for many demons because they want to consume her to become stronger.
She also has a progressive eye disease, slowly causing her to go blind. So she hasn't been exposed to much until she meets Zain, a warden from the DC clan, to talk about a serious issue plaguing the wardens. Something is killing them; they're supposed to be these unkillable creatures. We get to see some of the characters from the Dark Elements trilogy, like Wrath Layla, come in all those pop-ups, which is nice. Like the book 'From Blood and Ash,' you will find similar love, world-building, and character.
Author: Jennifer L. Armentrout
Average Rating: 4.6/5
Category: Paranormal Romance, Contemporary Fantasy
Available: Audiobook | Paperback | Hardcover | Kindle | Audio CD
5. House of Earth and Blood
House of Earth and Blood is an adult novel involving violence, drug use, swearing, and sexual activity. So if it's not your cup of tea, probably not for you. But this is like everything that Sarah Maas has ever wanted to write. She can write whatever she wants. This story is set in a mystical land but is also modern-day. We have Fey, werewolves, vampires, and all this stuff running around. But they're in like a modern city. So there are still skyscrapers, and there's technology.
When we start with this book, we follow a girl named Bryce. She is half-human and a party girl. She goes out with her best friend, and life is pretty good. Then something very traumatic happens to Bryce, and her life is never the same. After that happens, there is a two-year time jump. It occurs very early in the book, and her life has been stalled from there. This is somebody who's going through a lot of grief.
She's very different from Bryce, which we see at the beginning of the book. All those old wounds are opened again because the case reopens, and she has to investigate. All of this, she gets roped into this adventure that does a lot for Bryce. She has to reconcile with the guilt she still feels over what happened to her. It's fantastic to see her go on this journey with romance.
She gets roped into working on this murder investigation and an angel named Hunt. Sarah J. Moss has a big winking, and his wings are significant. But is it a batwing this time? Now we have feathers and hunt in the shadow of death, the umbra Mortis. He is a slave, and he wants to be free.
The banter between them is fantastic. The tropes that Sarah James introduces in this are so lovely. The balance between the fluffy moments where they're bantering back and forth they're watching like sports events. If you want to read like 'From Blood And Ash' book, this book is for you.
Author: Sarah J. Maas
Average Rating: 4.7/5
Category: Fantasy Romance, Science Fiction & Fantasy (Editor's pick)
Available: Audiobook | Paperback | Hardcover | Kindle | Audio CD
6. White Hot Kiss
White Hot Kiss follows Lila, and she is a half-warden and half-demon. She's a typical 16-year-old, except her kiss will kill anyone with a soul. So if she kisses anyone, it sucks out their soul, and they die. So that's problematic. She has been raised with Zane, who is her brother.
They've been raised as siblings, but she's always had a little crush on him, and he has been awarded. But they can't do anything because she wants to kill him. Suddenly, all of these demons start appearing in Lila's world. It is an urban fantasy, so it's like our world.
We don't know that there are demons and wardens on all of that. So the demons are invading a little bit, and Lila meets Roth, a demon. They have this relationship, and it turns out that Roth doesn't have a soul since he's a demon.
So she can have this intimate connection with Roth that she couldn't have with anybody else. There's very much a love triangle that is the main thing going on throughout this book. That series is the only high fantasy Jennifer Altamira has ever done as 'From Blood And Ash.' It's her first one, which is impressive because it's so good. There are some bit smutty moments, but it's nothing serious.
Author: Jennifer L. Armentrout
Average Rating: 4.6/5
Category: Paranormal Romance, Fiction about Emotions & Feelings (Goodreads Choice, Award nominee)
Available: Audiobook | Paperback | Kindle | MP3 CD
7. A Court of Thorns and Roses
A Court of Thorns and Roses follows Farrah, this impoverished human girl who resides in a human territory land. One day, she kills a wolf that becomes a fairy, and she is forced to live with the Lord of the Supreme Court. It is a slow-burn romance, and the main character reminds me of Hawk.
They both have very aggressive personalities. It's like a hate-to-love romance in the second book of Avatar. Also very similar to Hawk and Poppy falling in love. There are a lot of similarities throughout the series as a whole. You have a hidden city like Valorous, similar to the remote town of Atlanta.
Author: Sarah J. Maas
Average Rating: 4.7/5
Category: Mythology & Folk Tales, Action & Adventure Romance (Editor's pick)
Available: Audiobook | Paperback | Hardcover | Kindle | Audio CD
8. Disenchanted
In particular, I will talk about almost the same story as 'From Blood And Ash.' It feels unique because it is so definite. If you enjoy it from blood, you love the character development. A French-inspired world follows Lilac, and Lilac has this power that is looked down upon by her people.
She can talk and communicate with dark things. Disenchanted contains all these paranormal creatures living outside Lilacs, Castle, and their territory. Lilac realizes that she's told one day that a curse placed on her that allowed her to talk to these ducklings can be lifted. So she has to go to a witch to break this curse, and she decides to sneak out one night and try to break this curse.
Along the way, she meets a dark, mysterious stranger who is not what he seems. Also, it goes from there, and it was an enjoyable read. It turns out that this dark, mysterious creature does happen pretty early. He is a vampire, similar to Hawk, who is not a vampire but has many vampire features. So it was delightful. I loved all the paranormal aspects of this book.
Author: Brianna Sugalski
Average Rating: 4.4/5
Category: Vampire Romance, Coming of Age Fiction
Available: Audiobook | Paperback | Kindle
9. Flames of Chaos: Legacy of the Nine Realms
Flames of Chaos follows Aria, who is a hectored, and she has a bunch of sisters. They find out they travel to the human lands and discover that their sister, who was put in charge, is missing and in her place. Knox, a super egotistical, tall, dark, and handsome man, has taken over as King. Aria has to figure out what happened to her sister, this Knox person, and it goes from there.
So similar to 'From Blood And Ash,' you have all these paranormal creatures. You have this slow-burn hate-to-love romance. This book is weighty on the smut and very heavy on vulgar language. So it is adult-related. It does have a good story underneath it all. There are werewolf-type things in this.
Author: Amelia Hutchins
Average Rating: 4.4/5
Category: Paranormal & Urban Fantasy
Available: Audiobook | Paperback | Kindle
10. Pestilence
The Four Horsemen of the Apocalypse come, wreaking havoc on the world. The only one I've read in the series is Pestilence. Pestilence comes to the world and ends up taking a human hostage. So, everywhere, Pestilence goes as a plague, and people die.
So he's a pretty bad guy, torments and tortures the girl he takes hostage initially. But he slowly learns new things about him, and they have a relationship. She realizes that she didn't understand Pestilence the way she thought, and their relationship grows.
The story is about them getting to know each other. It does have a similar feel to a kingdom of flesh and fire where you're getting to know we're in hock, unpopular getting to know each other, and they are having that sexual moment. Like the 'From Blood And Ash' series, the sexual tension in this book is very high. It's ramped up throughout the entire book. So if you like that aspect of a kingdom of flesh and fire, you will like this one.
Author: Laura Thalassa
Average Rating: 4.4/5
Category: Post-Apocalyptic Science Fiction, Romance
Available: Audiobook | Paperback | Kindle
11. Girl, Serpent, Thorn
Girl Serpent Thorn follows the main character, cursed that her touch is poisonous. So her family keeps her isolated because she is of the royal family. Her twin brother will become King, so they don't want her accidentally killing anyone by touching them.
So she is very lonely. One day she sees a guard, and she thinks that. He might be able to help her break her curse. She also discovers that a demon has been captured and wonders if they might know how to break her curse. So this is a Persian-inspired story. It is much more fantasy-heavy than the other books I've listed.
Much more comes off as like a fairy tale, which is also very young adult. We don't have any smut or anything like that in this book, and it's a good time and similar similarities. However, the book has a little bit of a younger feel, more of a fairy tale, and a whimsical feel like Blood and Ash and the Kingdom of Flesh.
Author: Melissa Bashardoust
Average Rating: 4.4/5
Category: Monster Fiction, Romance, Country & Ethnic Fairy Tales & Folklore (Editor's pick)
Available: Audiobook | Paperback | Hardcover | Kindle | Audio CD
12. The Cruel Prince by Holly Black
This book follows the story of Jude, a mortal raised in the faerie world. He struggles with the dangerous politics of the faerie court and proves herself to be worthy of a place among the faeries. Like "From Blood and Ash," "The Cruel Prince" has a strong female protagonist willing to do whatever it takes to protect her loved ones.
13. Red Queen by Victoria Aveyard
This book takes place in a world where people are divided into two classes based on the color of their blood: those with red blood are commoners, while those with silver blood are the ruling elite with superhuman abilities. A red-blooded girl from a low-income family discovers that she has capabilities that could change the course of history. This book strongly emphasizes the struggle for power and the dangers of the ruling classes.
14. Shadow and Bone by Leigh Bardugo
This book takes place in the Grisha universe, where some people are born with magical abilities. A young woman who grew up as an orphan discovers she has the power to save her kingdom from darkness. Like "From Blood and Ash," "Shadow and Bone" has a complex world-building that draws readers in, with details about the Grisha hierarchy and the various magical abilities in the world.
15. Graceling by Kristin Cashore
This book takes place in a world where some people are born with "graces," special abilities ranging from cooking to combat. A young woman with the grace of killing becomes embroiled in a conspiracy that threatens the stability of her kingdom. Like "From Blood and Ash," "Graceling" strongly emphasizes women's societal role. The book also features a complex world-building that draws readers in, with details about the different kingdoms and their political relationships.
---
These fantasy novels have intricate worlds and unique magic systems, which can inspire you to think outside the box and expand your own imagination.
Read More Similar:
From Blood And Ash Series Order
Magical Books Like The Shadows Between Us
Books Like Kingdom Of The Wicked
Dark Fantasy Books About Demons