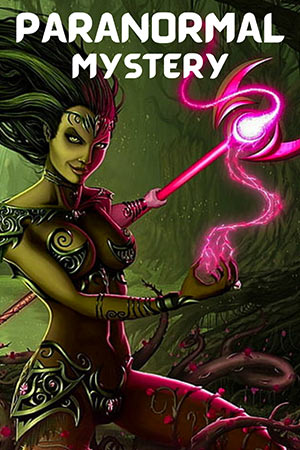 Kingdom Of The Wicked by Kerri Maniscalco is about twin witches, Vittoria and Emilia, who work for their family in their Sicilian restaurant. One night, Vittoria does not make it to the dinner service, so Emelia decides to look for her. She finds her under the church wrapped in a shroud, missing her heart, unable to let her anger go at her sister's killer. Emilia decides that she will do whatever it takes to bring that killer to justice. Even if she has to use Dark Magic to deal with her search, she discovers that her sister attempted to summon a demon. So Amelia decides to follow her down that dark path.
Wrath is one of the seven princes of hell, and he is also one of the demons that Victoria and Emilia have been warned about their entire lives. When Emilia summons him, she binds them together irrevocably, and that's when things get a little bit spicy.
So Emilia is the quiet, reserved twin, whereas Vittoria is the bold, outspoken one. Every interaction with the princess that you meet throughout the story makes you think of the sins a little bit differently, seeing how they can be more dangerous. Keep scrolling if you want to read books like Kingdom Of The Wicked!
5 Books Like Kingdom Of The Wicked (Paranormal Mystery)
In the book Kingdom Of The Wicked, the plot was very familiar with and felt very new all at once. Emilia goes from this reserved twin to chaotic, and she becomes unpredictable in her actions, and her entire motivation is finding her sister's killer and getting revenge.
Her family encourages her to let go of that anger because they know it will destroy her. But Emilia refuses, and that's what pushes this story forward. I did love how Emilia turned into this morally ambiguous character, whereas at the beginning, she was pure, always using good magic. Now I will review 5 books similar to Kingdom Of The Wicked. Let's go!
1. These Violent Delights
It is a tale of Romeo and Juliet, set in 1926 in Shanghai during a gang war. Our Romeo in this book is from a Russian mafia called White Flowers, and Juliet is a girl who is part of a notorious Shanghai gang called the Scarlet Gang. She is the princess of the heiress of this gang.
This book picks up about four years after Romeo and Juliet fell out as they came together and became friends. Then they became lovers. Juliet goes away to America. When she comes back, something is happening here in Shanghai. There are rumors of a monster going around. This madness is making people kill themselves. Also, it does all fall to Romeo and Juliet to figure out what's happening to save the city.
Whenever a character gets infected by this madness, they go crazy and rip their throats out. There are a lot of graphic descriptions of these deaths in this book as Kingdom Of The Wicked. Since they are within gangs, there are a lot of shootings that happen. It fits so well, like within the context of the gangs, within the context of life and death.
Author: Chloe Gong
Average Customer Review: (4.5 out of 5, on Amazon)
Category: Historical Fantasy & Romance, Asian Geography & Cultures Fiction (Best Seller)
Available: Audiobook | Paperback | Hardcover | Kindle | Audio CD
---
2. The Bridge Kingdom
Like Kingdom Of The Wicked, this book is a dark fantasy romance full of political intrigue and the enemies to lovers trope. So going into the plot, Lara is the main character. She and her sisters have been raised in isolation by their father to be trained assassins because one day, they will have to marry the ruler of a neighboring kingdom known as Ithaca. They own the bridge, which controls all the importing and exporting.
So Lara ends up being the one chosen by her father to marry the king, and she plans to assassinate him or somehow gain control of his kingdom. Things progressed from there, and Lara started to fall a little bit for Aren.
In her actions at the beginning of the book, Lara can see her as an evil character, like she has killed innocent people before. She's done it, doing what she feels is right and protecting herself. It is a dual perspective story. The author did a good job describing the different islands Lara goes to and the different places she visits. So overall, I did enjoy the world-building.
Author: Danielle L. Jensen
Average Customer Review: (4.4 out of 5, on Amazon)
Category: Action & Adventure Fantasy
Available: Audiobook | Paperback | Hardcover | Kindle | Audio CD
---
3. Gods and Monsters
Gods and Monsters open up with Lou being possessed by Nicolina. The entire continent is on fire because of Coco's grief over Ansel's death. Our main crew is traveling to the chateau, but they don't know what they're doing. They don't know what their game plan is. Do you quickly catch on that something is wrong with Lou and that switches their game plan around? They've got to figure out how they'll save her, and things keep constantly happening from there.
Lou was not ever going to be changed from all of this trauma that had been done to her. She lost her best friend and was possessed because of that hole in her heart. She has grown and changed so much. It added a lot of angst and tension throughout the book, and it made the ending feel so earned, like the whole theme of this book is hope being the cure. The folklore adaptions and world-building are very similar to Kingdom Of The Wicked.
Author: Shelby Mahurin
Average Customer Review: (4.5 out of 5, on Amazon)
Category: Wizards & Witches Fantasy, Fairy Tale & Folklore Adaptations, Historical Fiction Romance
Available: Audiobook | Paperback | Hardcover | Kindle | Audio CD
---
4. A Vow So Bold and Deadly
It is the final book in the Cursebreakers trilogy. The focus on its characters, Rhen and Grey, makes it so good. Everything they've gone through, all of this trauma that has been done to them, and what they are doing about it now, like the type of men they are now. So when we left off with a heart so fierce and broken, we have Grey versus Rhen. We found out that Grey is the lost heir. He's Rhen's brother, he has magic, and now he is on the opposite side of what is about to become a war against Rhen.
What's interesting here is that neither one of them want this war. They have been forced into these positions. We see both Rhen and Grey go through like unpacking their trauma. They see this with Harper and Lia Mara. Lia doesn't want to be the type of queen that her mother was. You will see how Harper has come into her own and how she could help Rhen. We still have the threat of Lilith hanging over everybody's heads. The dark magic and romance plot are very relatable with Kingdom Of The Wicked.
Author: Brigid Kemmerer
Average Customer Review: (4.5 out of 5, on Amazon)
Category: Teen & Young Adult Paranormal Romance, Fairy Tale & Folklore Adaptations
Available: Audiobook | Paperback | Hardcover | Kindle | Audio CD
---
5. Hocus Pocus & The All New Sequel
The book's first part is the complete Hocus Pocus story that we all know and love. The second part of this book, the sequel part, follows Max and Alison's child named Poppy, and they, for some reason, still live in Salem, Massachusetts. However, this horrible thing happened to them when they were in high school and decided to raise a child there. So Poppy is in high school, and her father is Max, one of the teachers in school.
Max is sitting in his history class, and it's the teacher retelling this story of the Sanderson sisters. Max is Poppy's history teacher, and he refuses to tell the story of the Sanders and sisters. Poppy is very well aware of her parents' many years ago. The Sanderson sisters come back to this story. Like Kingdom Of The Wicked, It's a wacky fantasy, and there has to be some love interest.
If it's a lead woman character, she has to be a feminist. But she also has to have one love interest, which has to be a white male. Those are the archetype things that we've been following. It's pretty clear within the first couple of pages that Poppy, their daughter Max, and Alison's daughter are gay. She's in high school, and her best friend is black, and she's in love with her friend, who is also black. There is a lot of like odes to the original story. At the end of the sequel, there are hints at some more stories left untold.
Author: A. W. Jantha
Average Customer Review: (4.7 out of 5, on Amazon)
Category: Teen & Young Adult Wizards & Witches Fantasy
Available: Audiobook | Hardcover | Kindle | MP3 CD
---
More Wizards & Witches Fantasy Books: 5 Books Similar To Carry On