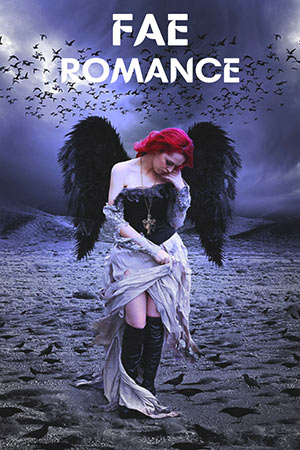 Fae romance books are a subgenre of fantasy romance novels centered on the Fae, also known as fairies or the Fair Folk. These books feature romantic relationships between humans and fae or between different types of fae creatures. The fae is typically depicted as powerful, enchanting, and sometimes dangerous supernatural beings who inhabit a world parallel to ours, referred to as the "faerie realm" or "Otherworld."
The popularity of fae romance means there's a large community of readers. Joining this community can lead to engaging discussions, fan theories, and book recommendations.
10 Fae Romance Books (Fairy Tales/Folklore)
The fae is rooted in various global mythologies; authors mention these legends in their stories. This allows readers to explore age-old myths in a fresh, modern context. Fae romance takes us into the heart of the mystical faerie realm, a place filled with ancient magic, captivating landscapes, and unpredictable rules. The world-building in these novels is typically intricate, pulling us into wondrous and dangerous settings.
I read many fairy or folk books and have a huge list as a fantasy lover. I will discuss the top 10 fae romance books for you. You can read these books at any time, especially at night. These books explore deep philosophical and ethical dilemmas. This can make for thought-provoking reading. Let's go!
| Name | Storyline | Tropes |
| --- | --- | --- |
| The Cruel Prince by Holly Black | A mortal girl facing the treacherous and seductive world of the High Fae. | Enemies-to-lovers, fish out of water, court intrigue, betrayal, forbidden romance, sibling rivalry, power struggle, bullying, political alliances, morally gray characters. |
| Seeking The Fae by Leia Stone | A girl is on mission, and she creates a bond with a Fae king during the journey. | Arc, adventure, suspense, brooding-hero, fun. |
| A Deal with the Elf King by Elise Kova | A young woman is taken to the Elf Kingdom to marry the Elf King, only to discover deeper secrets and powers intertwined with love, duty, and her own destiny. | Arranged marriage, enemies-to-lovers, hidden identity, magical abilities, strong female protagonist, fated mates, slow-burn romance, kingdom politics, cross-cultural romance, chosen one. |
| Shattered Kingdom by Angelina J Steffort | An age-gap romantic story where a strong female and fae fall in love and face many problems. | Slow-burn, enemies-to-lover, adventure, forbidden love. |
| A Court of Thorns and Roses by Sarah J. Maas | A mortal huntress is taken captive in a faerie realm and involved in its political and romantic intrigues. | Beauty and the Beast retelling, enemies-to-lovers, fae & magical realms, strong female protagonist, slow-burn romance, court politics, curses to be broken, tortured hero, masquerade balls, character growth, hidden agendas, love triangle. |
| Lament by Maggie Stiefvater | A musically talented teenager discovers she can see faeries and becomes ensnared in their dangerous and seductive world, especially when she meets a mysterious and alluring faerie musician. | Fae & magical realms, forbidden romance, hidden powers, musical talents with supernatural connections, love triangle, dark secrets, dangerous court politics, coming of age, hidden worlds coexisting with the real one. |
| Rhapsodic by Laura Thalassa | A siren with a complicated past is drawn back into the world of the Bargainer, a powerful fae she shares a tangled history with, leading to a journey filled with romance, danger, and secrets. | Enemies-to-lovers, fae & magical realms, dark and brooding hero, debts to be repaid, mysterious pasts, forbidden romance, powerful female protagonist, slow-burn romance, secrets and intrigue, urban fantasy elements, supernatural beings in the modern world. |
| Darkfever by Karen Marie Moning | After her sister's murder, MacKayla Lane travels to Ireland and discovers a world of ancient magic, deadly creatures, and dark secrets, with a mysterious and enigmatic man named Jericho Barrons as her guide. | Urban fantasy, fae & magical realms, hidden worlds within our own, strong female protagonist, mysterious and brooding male lead, enemies-to-allies, supernatural mysteries, ancient artifacts of power, secrets and conspiracies, fish out of water (ordinary person plunged into extraordinary circumstances). |
| Wicked Lovely by Melissa Marr | A teenage girl with the rare ability to see faeries is thrust into their world of beauty and danger, becoming the center of a power struggle when chosen by a powerful faerie king. | Fae & magical realms, hidden worlds within our own, chosen one, forbidden romance, court politics and intrigue, love triangle, coming of age, dark secrets, adapting to newfound power, strong female protagonist. |
| Fighting Destiny by Amelia Hutchins | A powerful witch named Synthia battles both her attraction to and suspicions of Ryder, a seductive fae, while navigating a world filled with political intrigue, danger, and dark romance. | Enemies-to-lovers, fae & magical realms, strong female protagonist, dark and brooding hero, court politics and intrigue, hidden agendas, forbidden romance, power dynamics, betrayal, paranormal romance, mature themes. |
Fae Romance Books List
1. The Cruel Prince (Folk In The Air Series)
This is the Folk in The Air series, and it tells the story of Jude, who was brought up in Elfame, a kingdom within Fairy. She was brought up by the fae who murdered her parents. Also she has two sisters, and her twin sister is called Taryn. Then she has Vivi, her older sister, who is half-fae. So, those sub-characters also have good subplots.
Vivi has her own story and plan, and Taryn and the other characters around you have their agendas. The world-building is amazing in this book. You can visualize everything, and each world is very specific.
Jude is a very stubborn, strong-willed human girl. She makes bad decisions, but having a character who makes good and bad decisions is essential. On the other hand, Prince Cardan is everything Jude is not; he is the love interest and the Prince of Elfame. So he is a very sexy character. Moreover, he lives a life of luxury, spends most of his time drunk, and does not care for anyone. It's an enemy to love fae romance because Prince Cardan and Jude hate each other in the first book.
Author: Holly Black
Average Rating: 4.5/5
Category: Loners & Outcasts Fiction, Dark Fantasy
Available: Audiobook | Paperback | Hardcover | Kindle | Audio CD
2. Seeking The Fae (Daughter of Light Series)
This story is about Lily, who is a fae. She has to save her realm from being destroyed because the crystals that keep her realm alive have been stolen, and she is a seeker. So it's in her nature to find these crystals, and she meets Liam, who not only is her enemy as a dark fae but is stealing the crystals for his plan. But he's also her soulmate. So Lily is the worst fairy, and she is so cool. She's got such a crude mouth and full of emotion.
Liam is similar, but the opposite is like fire and ice. He is angry, and he's very independent. He doesn't want any help from Lily. He doesn't know what he's feeling for her, so it's an enemy to lover relationship. As they hate each other initially, they're bound to hate each other, and they're entirely different species. They're enemies, which transpires when they realize they're soul mates, and all get feisty.
Author: Leia Stone
Average Rating: 4.5/5
Category: Fantasy Romance
Available: Audiobook | Paperback | Kindle
3. A Deal with the Elf King: Married to Magic
This book is about Luella, who is forced into a marriage with the Elf King Eldas to save his kingdom. It is a standalone novel. Luella is a very bad character, and she's powerful, independent, and passionate. Eldas is the complete opposite, and he's very cold and calculated because he's lived a life of solace and cares so much for his kingdom, and he will do anything to save it. They are enemies to lovers, and you can see a theme coming here, and their romance is fantastic.
They're bouncing off each other all the time, and they're fighting. There is another in the same world, but it's not from Eldas' and Luella's point of view but from a secondary character's point of view.
Author: Elise Kova
Average Rating: 4.4/5
Category: Fantasy Romance
Available: Audiobook | Paperback | Hardcover | Kindle
4. Shattered Kingdom
This series has three books, but Angelina is writing a fourth. So this series is based in Neredyn, a world split into different kingdoms. Gandrett is a human girl trained as a warrior in a place called the Priory, similar to a convent. Then she meets Nehelon, a fae who buys her for a mission, and Gandrett has no idea what this mission is.
Gandrett is unhappy about being bought, so she and Nehelon initially clash. Then she realizes that as they're going on this mission, she and Nehelon get much more than they bargained for on this quest. It feels very similar to the way that Holly Black built The Cruel Prince. Gandrett is a great main character, and she sometimes makes bad decisions and goes through a lot of confusion. But she has the best arc, and Nehelon is an awesome male character because he's super passionate about his kingdom. It is one of the best fae romances I have ever read.
Author: Angelina J Steffort
Average Rating: 4.4/5
Category: Epic Fantasy
Available: Audiobook | Paperback | Hardcover | Kindle
5. A Court of Thorns and Roses
The story is about Feyre, who lives in poverty with her family. So she's struggling a lot, and she goes out to hunt a deer and kills a wolf instead. This wolf that she killed will cost her much more than her life. She ends up in Faye, which is cursed, and she meets Tamlin, who is this mysterious fairy who wears a mask to make sense. In addition, she doesn't like him at the beginning.
Feyre is a very inspiring female lead; she's very quick-witted, funny, and strong-willed for someone whose situation is pretty dire, and she's always got ideas and plans. Tamlin is the brooding male who carries the world's weight on his shoulders.
Author: Sarah J. Maas
Average Rating: 4.7/5
Category: Fantasy Romance
Available: Audiobook | Paperback | Hardcover | Kindle | Audio CD
6. Lament: The Faerie Queen's Deception (Books of Faerie)
This book is about Deidre, who meets a strange boy called Luke at her music recital, and she doesn't know why. But she's very allured by him, and she soon realizes that the world has much more in it than she thought, including fairies and Faye. So, Deidre is quite immature, and she makes some bad decisions.
Luke is a gentle protector, and he doesn't want to get Deidre involved in anything. It was set in the real world, but Luke opened Deidre's eyes to what exists around her that she never noticed before. There are a couple of other books in this series. So check these fae love stories out.
Author: Maggie Stiefvater
Average Rating: 4.2/5
Category: Fantasy & Magic
Available: Audiobook | Paperback | Library Binding | Kindle | MP3 CD
7. Rhapsodic (The Bargainer)
This one is a siren romance. Callypso is our main character, and she was a victim of sexual assault as a child. It talked about how sirens are irresistible sexually, but that didn't make it good. There is the bargainer. So, she makes a deal with him and has an entire arm full of bracelets, with deals she made with him. They have a love story, and it's in our world and the fairy world.
Author: Laura Thalassa
Average Rating: 4.4/5
Category: Romantic Fantasy
Available: Audiobook | Paperback | Kindle
8. Darkfever by Karen Marie Moning
Darkfever, the first book in the "Fever" series, introduces us to the world of MacKayla Lane. She is an unassuming southern belle whose life is turned upside down following the murder of her sister, Alina, in Dublin, Ireland. Beginning as an ordinary young woman with a penchant for nail polish and sunbathing, MacKayla's life dramatically turns when she sees the Fae — otherworldly and dangerous creatures in a realm parallel to ours. Following her sister's cryptic last message and the Dublin police's indifference, she takes it upon herself to solve the murder.
The book offers a rich portrayal of the Fae realm. Moning intricately describes the Seelie (light) and Unseelie (dark) courts, each with unique creatures and rules. These aren't your stereotypical fairies. One of the most enigmatic characters in the book, Barrons is an imposing, wealthy figure who owns a bookstore in Dublin. His intentions are unclear, but his knowledge of the Fae world is unmatched. The dynamic between Mac and Barrons is one of the story's highlights — it's tense, laden with undercurrents of attraction, and shrouded in mistrust.
9. Wicked Lovely by Melissa Marr
Wicked Lovely is the first novel in a young adult urban fantasy series. The story revolves around a teenager named Aislinn who possesses the ability to see faeries, a gift she inherited from her grandmother. Throughout the story, Aislinn tries to face a life that's suddenly thrust into the tumultuous world of fae politics and power struggles.
A central aspect of the story is Aislinn's attempts to lead a normal life despite her unusual ability. Trained by her grandmother to always ignore the faeries, she finds her resolve tested when the Summer King, Keenan, takes an interest in her. Her duality – that of a regular girl and someone deeply entrenched in the fae world – forms the crux of the story.
Melissa Marr intricately details the fae world, distinguishing between the Summer Court, ruled by Keenan, and the Winter Court, helmed by the icy Beira. These courts represent two different aspects of the fae world, with the Summer Court symbolizing growth and vitality and the Winter Court representing decay and cold.
Amid the supernatural drama, Marr doesn't ignore Aislinn's human connections. Her relationship with Seth, a mortal with his unique living situation, offers a grounding contrast to the ethereal fae world. Their bond underscores the novel's love, trust, and sacrifice exploration.
10. Fighting Destiny by Amelia Hutchins
Fighting Destiny is the first book in the "Fae Chronicles" series. This paranormal romance novel is a gritty dive into a world where fae and humans coexist, but not always peacefully. Amelia Hutchins creates a rich and multifaceted world where fae is real and living among humans. They are not the whimsical, benign creatures of many fairy tales but are, instead, powerful, cunning, and sometimes dangerous beings.
The story's core revolves around Syn, a witch and fae hunter, and Ryder, a powerful fae himself. Their dynamic is intense, filled with passion, mistrust, and undeniable chemistry. Syn's life gets complicated when she is tasked with an assignment that involves Ryder, leading to an intense push and pull between them.
The book deals with mature themes and contains explicit content, making it suitable for mature readers. The world Hutchins paints is dark, filled with political intrigue, power plays, and betrayals. It's a must-read for fans of dark paranormal romance with intricate world-building and character-driven storytelling.
5 Fae And Human Romance Books
Fae and human romance is a popular sub-genre within fantasy and paranormal romance. Here are five notable books:
A Court of Thorns and Roses by Sarah J. Maas: Feyre, a human huntress, kills a wolf in the woods, and soon, a beast-like creature comes to demand retribution. To avoid further harm to her family, Feyre is taken to the faerie lands as a prisoner. As she gets to know her captor, her feelings change, leading to a romance filled with politics, intrigue, and darkness.
The Iron King by Julie Kagawa: Meghan Chase starts seeing strange creatures and discovers on her sixteenth birthday that she is the daughter of a mythical faery king. As she enters the world of the fae, she gets entangled in its politics and romances, including a burgeoning relationship with a mysterious and protective fae warrior.
Wicked Lovely by Melissa Marr: Aislinn has the Sight and can see faeries. She's managed to avoid them for years, but suddenly, the Summer King, Keenan, starts pursuing her, believing her to be the queen he's been looking for centuries. As Aislinn gets embroiled in the fae world, romance and conflict ensue.
The Cruel Prince by Holly Black: Jude was seven when her parents were murdered, and she and her sisters were stolen away to the treacherous High Court of Faerie. Ten years later, she wants to belong there despite being a mortal. But many of the fey despise humans, especially Prince Cardan, with whom she shares a complex relationship filled with hate, attraction, and intrigue.
Darkfever by Karen Marie Moning: When MacKayla Lane's sister is murdered, she heads to Ireland for the killer and is plunged into a shadowy realm where the boundary between our world and the Fae is broken. As she focuses deeper, she meets a mysterious Fae prince and gets involved in a romance while trying to decipher the dark secrets of the Fae world.
These books offer a mix of romance, fantasy, and intrigue, creating immersive worlds.
5 Dark Fae Romance Books
Dark fae romances focus on the fae world's more sinister and complex aspects, blending romance with danger, intrigue, and suspense. Here are five dark fae romance books that captivate you with their intense and intricate storylines:
The Dark Court series by Anthea Sharp: Starting with "The Dark Prince," this series revolves around a human girl named Nell who is lured into the world of the Unseelie Court. As she gets involved in the dark intrigues of the fae, she finds herself torn between a Shadow Knight and the Dark Prince himself.
The Wicked King by Holly Black: The second book in the Folk of the Air series, this novel further explores the dangerous game of politics and power in the High Court of Faerie. Jude, a mortal, now finds herself in a difficult position of power, navigating treachery and her complicated relationship with the cruel Prince Cardan.
Rhapsodic by Laura Thalassa: The first book in "The Bargainer" series follows Callie, who has a past with the mysterious Bargainer, a powerful fae being. As debts are called and shadows amass in the fae realm, their complex relationship takes center stage against dark secrets and impending war.
Darkfever by Karen Marie Moning: This is the first book in the Fever series. MacKayla Lane's life changes forever when her sister is brutally murdered. Determined to bring the killer to justice, she travels to Ireland and enters a dark realm of the fae, where nothing is as it seems, and love can be as deadly as any foe.
A Kingdom of Exiles by S.B. Nova: Serena Smith has been branded, beaten, and banished to the fae realm. As she fights for survival in this new world, she meets dark fae princes, treacherous landscapes, and a forbidden romance that could change everything.
These novels offer intense romance and cover dark politics, cunning schemes, and hidden secrets of the fae world, making them thrilling reads.
5 Spicy Fae Romance Books
If you're looking for some spicy fae romances that combine passionate relationships with the enchanting and mysterious world of the fae, here are five books to heat things:
A Court of Thorns and Roses series by Sarah J. Maas: Beginning with the titular book, this series introduces us to Feyre Archeron, a mortal huntress who finds herself intertwined in the politics and passions of the fae courts. The romance, particularly in the sequels, offers plenty of heat amidst war, betrayal, and magic.
Dark Swan series by Richelle Mead: The series kicks off with "Storm Born," where Eugenie Markham, a shamanistic mercenary, is plunged into the fae realms and becomes the object of desire for several powerful faerie kings. As she faces the dangers of this world, she also grapples with her growing desires.
The Fae Chronicles series by Amelia Hutchins: Starting with "Fighting Destiny," this series is not for the faint of heart. Synthia, a witch, is thrown into a world of dark politics, wars, and a seductive fae who is as dangerous as he is enticing. The romance in this series is explicit and fiery.
Kingdom of Runes series by Audrey Grey: Beginning with "Curse of the Fae King," this series features a slow-burn romance that becomes intensely passionate as the series progresses. Delara, a mortal healer, is forced into a deadly bargain with a fae king whose dark allure is hard to resist.
Wicked by Jennifer L. Armentrout: Ivy Morgan, a member of the Order, is tasked with hunting down fae that roam the streets of New Orleans. However, things get complicated when she meets Ren, a Fae warrior with secrets of his own. Their romance is fraught with tension and plenty of steamy moments.
These novels mix the allure of the fae realm with romances that range from slow-burns to fiery relationships. They're sure to satisfy you by looking for spice and fae magic.
5 LGBT Fae Romance Books
Here are five novels that showcase LGBTQ+ relationships in fae settings:
The Gilda Stories by Jewelle Gomez: This groundbreaking work blends the realms of vampires and fae with lesbian romance. Spanning 200 years, it follows Gilda, a young black woman in Louisiana in 1850, who's turned into a vampire and goes on a journey that crosses time and space. The book is rich in themes of community, racial and sexual awakening, and the pursuit of one's true nature.
Blackthorn & Grim series by Juliet Marillier: While not a central romance, there's a subplot in "Den of Wolves," the third book, involving a same-sex romance between two fae characters. The series is a mesmerizing blend of mystery, ancient lore, and love.
Firelands by Michael Jensen: This is an adventurous tale of two men who love each other in a post-apocalyptic world where the fae have returned, taking back parts of the earth. Their quest for survival is entwined with their deep bond and the challenges they face from the environment and society.
The Sorcerer of the Wildeeps by Kai Ashante Wilson: This novella melds the realms of gods, fae, and magic with a poignant M/M romance. The narrative follows Demane, a sorcerer, and his captain. They traverse through a dangerous landscape, facing mythical creatures and dealing with the challenges of their growing affection for each other.
Greenhollow Duology by Emily Tesh: Starting with "Silver in the Wood," this duology brings forth a gay romance entwined with ancient woodland magic, fae lore, and dark secrets. Tobias, bound to the Greenhollow woods, meets Henry Silver, the new owner of Greenhollow Hall, and their relationship evolves amidst myths and enchantments.
---
More Fantasy Romance Books:
10 Books Like From Blood And Ash
Fairy Tales Books Like Land Of Stories
Folklore Books Like The School For Good And Evil
Fairy Tales Books Like Fablehaven Series
10 Fairy Tales Books About Elves