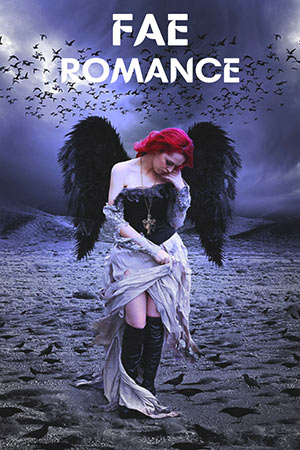 Fae or Fairy tales are popular genres in the book's world. Any age reader likes to read it because all of us love fantasy. So the fae romance is the most readable category among the romance reader.
7 Fae Romance Books (Fairy Tales/Folklore)
I read many fairy or folk books and have a huge list as a fantasy lover. So I will review the top 7 fae romance books for you. You can read these books at any time, especially at night. Let's go!
1. The Cruel Prince (Folk In The Air Series)
This is the Folk in The Air series, and it tells the story of Jude, who was brought up in Elfame, a kingdom within Fairy. She was brought up by the fae who murdered her parents. Also, she has two sisters, and her twin sister is called Taryn. Then she has Vivi, her older sister, who is half-fae. So those sub-characters also have good subplots.
Vivi has her own story and plan, and Taryn and the other characters around you have their agendas. The world-building is amazing in this book. You can visualize everything, and each world is very specific.
Jude is a very stubborn, strong-willed human girl. She makes bad decisions, but it's essential to have a character that makes good and bad decisions. On the other hand, Prince Cardan is everything that Jude is not, and he is the love interest, but also the Prince of Elfame. So he is a very sexy character. Moreover, he lives a life of luxury, spends most of his time drunk, and does not care for anyone. It's an enemy to love fae romance because Prince Cardan and Jude hate each other in the first book.
Author: Holly Black
Average Customer Review: (4.5 out of 5, on Amazon)
Category: Loners & Outcasts Fiction, Dark Fantasy
Available: Audiobook | Paperback | Hardcover | Kindle | Audio CD
---
2. Seeking The Fae (Daughter of Light Series)
This story is about Lily, who is a fae. She has to save her realm from being destroyed because the crystals that keep her realm alive have been stolen, and she is a seeker. So it's in her nature to find these crystals, and she meets Liam, who not only is her enemy as a dark fae and is stealing the crystals for his plan. But he's also her soulmate. So Lily is the worst fairy, and she is so cool. She's got such a crude mouth, and she's full of emotion.
Liam is similar, but the opposite is like fire and ice. He is angry, and he's very independent. He doesn't want any help from Lily. He doesn't know what he's feeling for her, so it's an enemy to lover relationship. As they hate each other initially, they're bound to hate each other, and they're entirely different species. They're enemies, which transpires when they realize that they're soul mates, and all get a little feisty.
Author: Leia Stone
Average Customer Review: (4.5 out of 5, on Amazon)
Category: Fantasy Romance
Available: Audiobook | Paperback | Kindle
---
3. A Deal with the Elf King: Married to Magic
This book is about Luella, who is forced into a marriage with the Elf King Eldas to save his kingdom. It is a standalone novel. Luella is a very bad character, and she's powerful, independent, and passionate. Eldas is the complete opposite, and he's very cold and calculated because he's lived a life of solace and cares so much for his kingdom, and he will do anything to save it. They are enemies to lovers, and you can see a theme coming here, and their romance is fantastic.
They're bouncing off each other all the time, and they're fighting. There is another in the same world, but it's not from Eldas' and Luella's point of view but are from a secondary character's point of view.
Author: Elise Kova
Average Customer Review: (4.4 out of 5, on Amazon)
Category: Fantasy Romance
Available: Audiobook | Paperback | Hardcover | Kindle
---
4. Shattered Kingdom
There are three books in this series, but Angelina is writing fourth as we speak. So this series is based in Neredyn, a world split into different kingdoms. Gandrett is a human girl who has been trained as a warrior in a place called the Priory, which is similar to a convent. Then she meets Nehelon, a fae who buys her for a mission, and Gandrett has no idea what this mission is.
Gandrett is unhappy about being bought, so she and Nehelon clash a lot initially. Then she realizes that as they're going on this mission, she and Nehelon both get much more than they bargained for on this quest. It feels the very similar way that Holly Black built The Cruel Prince. Gandrett is a great main character, and she does sometimes makes bad decisions and goes through a lot of confusion. But she has the best arc, and Nehelon is an awesome male character because he's super passionate about his kingdom. It is one of the best fae romance I have ever read.
Author: Angelina J Steffort
Average Customer Review: (4.4 out of 5, on Amazon)
Category: Epic Fantasy
Available: Audiobook | Paperback | Hardcover | Kindle
---
5. A Court of Thorns and Roses
The story is about Feyre, who lives in poverty with her family. So she's struggling a lot, and she goes out to hunt a deer, and she kills a wolf instead. This wolf that she killed will cost her much more than her life. She ends up in Faye, which is cursed, and she meets Tamlin, who is this mysterious fairy, and he wears a mask to make sense. In addition, she doesn't like him at the beginning.
Feyre is a very inspiring female lead, she's very quick-witted, funny, strong-willed for someone whose situation is pretty dire, and she's always got ideas and plans. Tamlin is the brooding male who carries the weight of the world on his shoulders.
Author: Sarah J. Maas
Average Customer Review: (4.7 out of 5, on Amazon)
Category: Fantasy Romance
Available: Audiobook | Paperback | Hardcover | Kindle | Audio CD
---
6. Lament: The Faerie Queen's Deception (Books of Faerie)
This book is about Deidre, who meets a strange boy called Luke at her music recital, and she doesn't know why. But she's very allured by him, and she soon realizes that the world has much more in it than she thought, including fairies and Faye. So Deidre is quite immature, and she makes some bad decisions.
Luke is a gentle protector, and he doesn't want to get Deidre involved in anything. It was set in the real world, but Luke opens Deidre's eyes to what exists around her that she never noticed before. There are a couple of other books in this series. So check these fae love stories out.
Author: Maggie Stiefvater
Average Customer Review: (4.2 out of 5, on Amazon)
Category: Fantasy & Magic
Available: Audiobook | Paperback | Library Binding | Kindle | MP3 CD
---
7. Rhapsodic (The Bargainer)
This one is a siren romance. Callypso is our main character, and she was a victim of sexual assault as a child. It talked about how sirens are irresistible sexually, but that didn't make it good. There is the bargainer. So, she makes a deal with him, and she has an entire arm full of bracelets, with deals she made with him. They have a love story, and it's in our world and the fairy world.
Author: Laura Thalassa
Average Customer Review: (4.4 out of 5, on Amazon)
Category: Romantic Fantasy
Available: Audiobook | Paperback | Kindle
---
More Fantasy Romance Books: 10 Books Like From Blood And Ash