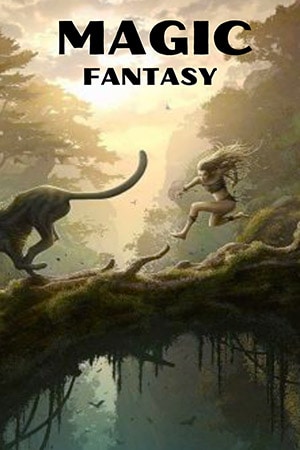 Carry On by Rainbow Rowell is the story of Simon Snow, the same character we all read about in Van. He is a magician attending Watford Academy, the Hogwarts School of Witchcraft and Wizardry. A prophecy says he will save the wizarding world and that he's the chosen one. His senior year in school and counting down to this big war will break out between good and the evil force known as the insidious humdrum.
Rainbow Rowell plays on those tropes beautifully. Before reading this book, I saw that there were many people doing reviews in which they said that the book was very cliche. It has some great characters that you grow to love and hate simultaneously. However, they are roommates, and they grow to tolerate each other, and then they grow to start working together.
Books like Carry On offer a unique and well-developed world that will transport you to magical realms, captivating boarding schools, or worlds where supernatural forces intertwine with reality. They cover many themes and perspectives that will engage and challenge your thinking.
7 Books Like Carry On (Wizards & Witches Fantasy)
Carry On explores the complexities of friendships, family dynamics, and romantic relationships with depth and authenticity. A boy wizard named Simon Snow attends a wizarding school called Watford. Simon Snow is the prophesied chosen one, and he's the one who has to defeat this villain named the insidious humdrum, who is basically out to destroy the wizarding world.
So if you like the Harry Potter series, you must love this. After reading the series, you feel so excited to read more. I will discuss seven books similar to Carry On to keep your interest. Let's go!
1. Wayward Son
Wayward Son is the sequel to Carry On, and the excerpt and fangirl inspired this book. This book is best described by the little tagline they have for it. So this book is for everyone who ever wondered what happened to the Chosen One after he saved the day. Everyone was ever more curious about the second kiss than the first kiss.
This best describes Carry On and Wayward Son because Carry On was a satire on the chosen one. Wayward Son is the follow-up to that, where we see Simon having accomplished everything he thought he would never be able to and having conquered evil.
Suddenly Simon is left with absolutely no purpose, and he doesn't know what to do with himself because he never planned to have made it out alive. He never thought he would have a future, and he sees all his friends around him, Agatha and Penelope, continuing their lives.
Also, he feels very alone because he considers his family truly gone. His friendship and relationships are all put under strain, and then Penelope, his best friend, suggests they all go on a road trip through America to change scenery and try something else out. But trouble follows these characters wherever they go, and they eventually discover they may have signed up for more than they bargained for initially. I loved seeing Simon and Baz and their relationship in this book.
At the end of "Carry On, " Simon became different. He's no longer the golden boy of the Mage world, and he has to come to terms with that. You see him on his journey to reinvent himself and discover the person he wants to be and the person he is. Also, you see bars on the sidelines, unsure whether to step in and help Simon or give Simon space.
Author: Rainbow Rowell
Average Rating: 4.7/5
Category: Teen & Young Adult Contemporary Fantasy, Wizards & Witches Fantasy
Available: Audiobook | Paperback | Hardcover | Audio CD
2. Howl's Moving Castle
The book's premise is that we follow a young girl called Sophie, the eldest of three siblings. She makes hats in this little town that she lives in. This place that we are within in the story has a lot of magic and witchcraft and loads of whimsical, different things going on. But one day, while Sophie is doing her business, the Witch of the Waste curses her.
I won't say why because you find that out during the story. Essentially, Sophie is turned into an older woman, so she still has the mind and heart of a young woman. But she looks like an elderly woman, and it's her trying to go and break this curse and meet different characters along the way.
Like Carry On, It's filled with fantasy and magic, which you can tell from the front cover. When Sophie goes on this journey, she gets the attention of a very strange and unusual character. Many people say those are negative things about him, but it's Sophie and him and how they interact with each other.
Howl's Moving Castle itself follows it from the point of view of Sophie mainly, and I found Sophie to be insufferable. She is very stubborn and very strong-hearted. But the book has many character development and loads of different characters you meet.
Author: Diana Wynne Jones
Average Rating: 4.8/5
Category: Fairy Tale & Folklore Adaptations, Wizards & Witches Fantasy
Available: Audiobook | Paperback | Mass Market Paperback | Library Binding | Kindle | Audio CD
3. My Lady Jane
My Lady Jane is about Lady Jane Grey, which is historical, and she was a real person. She was Queen of England for nine days before it was off with her head. History doesn't tell us much about Lady Jane Grey, so the three lovely authors decided to delve deeper into her story and perhaps give her a happier ending. So we get three perspectives. We also get King Edward, who is king, dying.
So he has to make his predecessor his successor, and he decides to make his cousin, Lady Jane Grey, his successor. But she couldn't, and he didn't want to make her. He wanted her to have sons and have them have the heir and then be the heirs of England.
So he decided to marry her off to this guy named Gifford. So we have three points of view: Edward, Jane, and Gifford. If you like Carry On, you must pick up this book. This book's main advantage was its humor and how it is not meant to be taken super seriously. Some things will be downright weird, and not take it too seriously.
So in this book, with this ancient magic called where they believe we're blessed or cursed with the ability to switch to human form, to animal form. You can't control it. It's whatever you and not everybody's honor, and put a butcher in that. But Jane's husband turns into a horse as soon as the Sun comes up and stays a horse until the Sun goes down. Jane doesn't notice when she marries him because she wakes up and her husband's a horse one day, which is hilarious. I love the adventure in this book and the magic of the animals and the forms.
Author: Cynthia Hand
Average Rating: 4.5/5
Category: Teen & Young Adult Paranormal Romance, Historical Romance
Available: Paperback | Hardcover | Audio CD
4. Sorcery of Thorns
Sorcery Of Thorns is a stand-alone fantasy story. It follows the main character of Elisabeth. She is an orphan raised in one of the great libraries. These libraries hold magical books. Grimm was that sorcerer created and imbued with magical power.
So they're almost like living books, and she is trying to become a warden who is the person that guards these books. Also, there are sorcerers in this world, and sorcerers are both revered and feared because they deal with demons to have their magical powers. One day she comes in contact with some sorcerer surrounding one of the higher-class books, and everything goes on.
So first off, we talk about world-building. The world of great libraries is particularly excellent if you like magical ones. You will love the setting of the libraries and the more that we learn about them and the magical books. There are so many lines here that Elisabeth thinks about books and the library's power.
It gives you a warm, cozy, nostalgic feeling like Carry On. Even though this is a new story, I also enjoyed visualizing the magic in this world. So this takes place in almost like Victorian London Gothic setting. Nathaniel is one of the sorcerers. Nathaniel and Elizabeth's dynamic is excellent because it resembles a flustered attraction.
Author: Margaret Rogerson
Average Rating: 4.6/5
Category: Wizards & Witches Fantasy, Teen & Young Adult Dark Fantasy
Available: Audiobook | Paperback | Hardcover | Audio CD
5. Six of Crows
We have the six misfits who take on a heist in the Grisha universe in Six of Crows. If you're not familiar with the Grisha world, it's from Lee's first trilogy, the Grisha trilogy. This story does a fantastic job of standing on its own, which I so appreciated about this book.
The characters are also unique and distinct, and different from each other. They were also on an equal playing field. We follow each character's different points of view, except for one of the characters, which allows each character to develop nicely, and you get to know each of them individually.
Like Carry On, the story grabs you, and you don't want to let go because it's so good. Kaz is a lousy boss. He became the hardcore CRO that shouldn't be messed with. I liked having Grisha on the Crow crew. Nina was a well-rounded character. You will love the relationship between her and Matthias, even though it is frustrating throughout the story.
Author: Leigh Bardugo
Average Rating: 4.7/5
Category: Teen & Young Adult Fantasy & Supernatural Mysteries & Thrillers (Best Seller)
Available: Audiobook | Paperback | Hardcover | Audio CD
6. The Magicians by Lev Grossman
The Magicians is a captivating blend of contemporary fantasy and coming-of-age story that will leave readers spellbound. This novel follows Quentin Coldwater. He enters Brakebills, a secretive and prestigious school of magic. Grossman's writing is enchanting, filled with intricate world-building. The book offers complex characters, exploration of magic, friendship, and the pursuit of meaning, reminding you of Carry On.
7. Fangirl by Rainbow Rowell
Fangirl is a heartfelt and relatable young adult novel that explores the joys and challenges of fandom and first love. The story revolves around Cath, an introverted college freshman and fanfiction writer. Rowell's writing captures fandom culture's essence and creative expression's transformative power.
With its endearing characters, genuine emotions, and themes of self-discovery and finding one's voice, this delightful read resonates with readers of all ages. Fans of Carry On must read it.
---
These books share thematic elements with "Carry On" while offering unique storytelling and immersive worlds. From magical schools to fandoms, they explore friendship, self-discovery, and magic and supernatural complexities. The characters in these books are multi-dimensional, flawed, and relatable, allowing you to form emotional connections and become invested in their journeys. Reading them collectively will provide you with a diverse and enriching reading experience.
Read More Similar Books:
Fantasy Books Like The Phantom Tollbooth
Mystery Books Similar To The Westing Game
Magical Adventure Books Like Coraline
Magical Realism Books Like Piranesi
Fantasy Books Like A Deadly Education
Magical Romance Books Like The Shadows Between Us
Magic Books Like Keeper Of The Lost Cities
Magical Books Like Like Water For Chocolate
Magical Novels Like A Court Of Mist And Fury
Magical YA Fantasy Romance Books