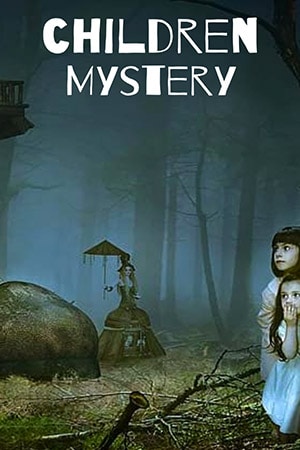 The Westing Game by Ellen Raskin is a classic because it is still considered one of the best mystery novels for young children. It revolves around the story starts, and this apartment building in Lake Michigan and Illinois. This apartment building is called the Sunset Towers. The people who will live there get an opportunity to live in sunset towers constructed by a mysterious businessman who doesn't exist.
As the story goes on, these people move into the towers. There's the rumor that old man Westin died, and he either died out in the ocean on a great adventure. But there's this great mystery behind this Mr. Westin who lives in the Westin estate close to the sunset towers. So the story starts with these 16 tenants. These people who live in this mansion get this invitation to attend the Westin House.
At this invitation, they get to the Westin House. They find out that Mr. Westin, the night before they were invited, was murdered. He left a note to the 16 people invited to this meeting, stating that he knows who his murderer is and is putting them in charge of finding out who murdered him. Solving the puzzle and finding the clue was so much suspense and mystery.
Books like The Westing Game offer captivating puzzles that will challenge your detective skills and keep you engrossed from beginning to end. These books go beyond simple entertainment and engage your mind with clever puzzles, codes, and riddles. They encourage critical thinking, problem-solving, and attention to detail, making them mentally stimulating reads that exercise your cognitive abilities.
10 Books Like The Westing Game (Children's Mystery, Detective, & Spy)
The Westing Game is a psychological thriller and mind gamebook where you find an uncertain game. The plot and characters were interesting to read fastly. After reading this book, you and your children want to read more similar books.
So I will talk about ten books similar to The Westing Game for your family adventure and lessons. They provide a combination of intellectual stimulation, emotional engagement, and pure enjoyment that will make your reading experience highly rewarding. Let's go!
1. Holes
Holes is about Stanley Yelnats, who is under a curse. Stanley is sent to Camp Green Lake for stealing a pair of shoes, but he doesn't steal. It's bad luck. His family seems pretty unlucky. His great-grandfather was robbed while moving out West. His dad is an unsuccessful inventor, and Stanley himself is being unjustly punished.
It's all because of the curse. Stanley's great-grandfather was supposed to carry a one-legged gypsy named Madame Zeroni up a mountain in exchange for a pig. He gets the pig but doesn't hold up his end of the bargain. Since then, Stanley's family has been cursed.
Everything that happens to Stanley is a coincidence, but there are too many coincidences. Madame sealed the destiny of the family for generations because of one curse. Stanley tries to save his friend from camp. He mentions the curse when he's down but doesn't let it define him.
When you think about the warden who makes the kids dig those holes, she wants to find the treasure but doesn't wait for fate to reveal it. She has them dig hole after hole, day in, day out. The difference is that the warden tortures kids by digging holes to find the treasure. But Stanley he's determined to do good. That's why he saves his friend. So coincidence and fate don't matter the most. What matters the most is, whether you are acting from a good place or a wrong place. Like The Westing Game, this book gives you the same vibe and feel you want.
Author: Louis Sachar
Average Rating: 4.8/5
Category: Children's Mystery, Detective, & Spy, Children's Friendship
Available: Audiobook | Paperback | Hardcover | Kindle | Mass Market Paperback
2. From the Mixed-Up Files of Mrs. Basil E. Frankweiler
From The Mixed-Up Files of Mrs. Basil E. Frankweiler is a mystery novel and centers around two main characters. One of our main characters is name is Claudia. Claudia is the oldest sibling in her family. She's 12 years old, and one day she decides that she wants to run away. One day, she decides to run away to New York City.
She will hide in the New York Museum of Art when she gets to New York City. If you read the story, you'll figure out why she chooses to run away and live here, but she can't go alone. So she decides to invite her little brother. Her little brother's name is James, but he goes by Jamie.
She invites her little brother because her little brother has lots of money, and they need money for the trip, for the bus fare to get to the city. So, it's a runaway story, but it's a mystery. Claudia and Jamie end up running away, and they put this great plan together and finally get to the museum. When they're in the museum, they decide to find a way to stay in the museum very stealthily and sneaky after it closes.
They fall asleep in the old English Renaissance beds, and it's weird. I couldn't imagine wanting to spend a night or sleep in a museum, but as they're there, they learn a lot about history and art. Reading this story taught you a lot about what was in the museum.
Things get interesting when they find out that there's this very mysterious statue of an angel, and the supposed rumor is that it was an angel that the sculptor and artist Michelangelo crafted. So it's a big deal, and these two children are engrossed in the mystery behind the statue, similar to the book "The Westing Game."
Author: E.L. Konigsburg
Average Rating: 4.7/5
Category: Teen & Young Adult Historical Mysteries & Thrillers
Available: Audiobook | Paperback | Hardcover | Kindle
3. And Then There Were None
And Then There Were None is a masterfully crafted mystery novel that showcases Agatha Christie's brilliance as a writer. Like The Westing Game, the plot of this book involves ten people from different regions who are invited to stay on Soldier Island. As the days pass, we have this nursery rhyme about people being dead or people who are dying. That is set up in 10 lines and speaks about 10 deaths. Each of these lines depicts the death of every person throughout the day.
Also, we have this set of 10 soldier figurines on the dining table of the house to which they are invited. As every person dies, one figurine from these ten is broken or lost. In this way, the plot progresses when it comes to the characters. We have these ten main characters, and apart from them, we also have two or three people who are like domestic helpers within that house. They help bring food supplies and cooking, cleaning everything in that particular house on the island.
Evans is a famous personality, and he has bought this island. He calls these ten people to spend a few days on that island. During that brief period, all these murders occur, and all ten people die. That's obvious from the title of the book. Then none is at the end of the book. None of the 10 people were invited to the island. How each person is murdered and the mystery that builds up is excellent. We also focus on one character alone, who we find to die at the end.
Author: Agatha Christie
Average Rating: 4.5/5
Category: Traditional Detective Mysteries
Available: Audiobook | Paperback | Hardcover | Kindle | Mass Market Paperback
4. Hoot
Hoot tells a great story about a kid who's protecting owls. So it begins the book with the main character. His name is Roy. He moves into a new town and starts getting picked on by Dana. When specifically, he's getting picked up on the bus ride, on the way home, and he sees his barefoot running man. He was curious about who is this man. Another girl named Beatrice decides to help Roy out with this bully and protects them from her, so they become friends.
So she takes Roy to see her stepbrother, the barefoot running man because he's injured. They get him the help they need. Then it's the three of them. So it's the barefoot running man, and his name is in the book Mullet Fingers because they can't tell his real name.
Beatrice and Roy all band together to protect a population of owls in danger of being destroyed. Their house will get destroyed because they will build a restaurant on top of it. So it was a great book to talk about serving animals, getting out there, sharing your message, and talking about how important it is to stick up for what you believe in. Like The Westing Game, this book has many strong lessons and messages.
Author: Carl Hiaasen
Average Rating: 4.7/5
Category: Children's Recycling & Green Living
Available: Audiobook | Paperback | Hardcover | Kindle | Audio CD
5. Bridge To Terabithia
Bridge to Terabithia was challenged by a parent who objected to Pervert Lordy and a see-through blouse. She thought it was unsuitable for her child. This is the story of Jess Aarons, who is ten years old. He lives in a rundown, very poor country town and takes on many responsibilities in his family.
His mother is overworked and questionably sometimes abusive out of frustration, and his father is working hard to make ends meet, and again, he works so hard. So he's not in the most loving family environment. They are barely scraping, and he takes on much responsibility as a 10-year-old.
Aarons meet a very privileged girl named Leslie Burke, whose wealthy family. Leslie is a very imaginative young girl. She invents this world Terabithia, where Jess and Leslie are the king and queen, and it's an imaginative space. It's a play space to escape from the realities of Jess's impoverished, scrappy world.
So Jess is a very creative boy; no one nurtures that creativity except for Leslie and their art teacher. At its core, this book is about encouraging young people to pursue their creativity. When this is set temporally, the gender roles are very skewed.
Jess is a somewhat effeminate boy interested in the arts, and Leslie is a masculine girl interested in sports and adventure. So this book not only encourages imagination, but it encourages a rethinking of these defined gender roles similar to The Westing Game. That's important for young people to think through.
Author: Katherine Paterson
Average Rating: 4.8/5
Category: Teen & Young Adult Friendship Fiction
Available: Audiobook | Paperback | Hardcover | Kindle
6. The Mysterious Benedict Society by Trenton Lee Stewart
The Mysterious Benedict Society offers a thrilling and intelligent read for young detectives. Gifted children are recruited to uncover an evil plot, which makes a complex web of puzzles and brain-teasers. The book has delightful characters, each with unique skills contributing to the group's success.
Stewart's clever storytelling keeps readers on the edge of their seats while exploring friendship, loyalty, and the power of intellect. This series opener promises a captivating journey that leaves you eager for more.
7. Chasing Vermeer by Blue Balliett
Chasing Vermeer is a literary gem that merges art, mystery, and critical thinking. The story follows two sixth-graders. You are on an extraordinary adventure filled with codes, clues, and art history.
Balliett's attention to detail is remarkable, weaving a narrative that invites readers to participate actively in solving the puzzle. This book provides an exciting mystery and fosters a love for art and critical thinking. It is an engaging read that will captivate young readers' imaginations.
8. The Name of this Book Is Secret by Pseudonymous Bosch
The Name of this Book Is Secret follows Cass and Max-Ernest. They stumble upon a secret society and an elusive artifact with extraordinary powers. Bosch's narrative style is humorous and engaging, creating an interactive experience for readers.
The book covers clever wordplay, codes, and riddles that challenge readers' minds while keeping them entertained. Like The Westing Game, this delightful blend of mystery, adventure, and humor makes it a compelling read for young detectives.
9. Escape from Mr. Lemoncello's Library by Chris Grabenstein
In "Escape from Mr. Lemoncello's Library," Grabenstein creates a literary wonderland that sparks young readers' imaginations. The story centers around a group of children participating in an overnight lock-in at a renowned library designed by the eccentric Mr. Lemoncello.
The children face the labyrinthine library, unravel puzzles, solve riddles, and outwit opponents. Grabenstein's playful and fast-paced writing makes this book a page-turner filled with excitement and clever twists. It celebrates the joy of reading, teamwork, and the thrill of solving puzzles, making it a perfect choice for those who love The Westing Game.
10. The Secret Series by Enid Blyton
The Secret Series has stood the test of time, captivating generations of young readers. Blyton creates a world of mysteries and adventures with the Secret Seven at the center. Each book follows the group. They investigate various puzzling cases, utilizing their combined skills to uncover the truth.
The storytelling is simple yet engaging, keeping you hooked with suspenseful plotlines and intriguing clues. The characters, though diverse in their personalities and talents, form a cohesive team that emphasizes the power of collaboration and friendship. The series is a delightful collection of books that introduces children to the joy of solving mysteries and instills a sense of curiosity and adventure.
---
Each book offers its unique blend of mystery, puzzles, and captivating storytelling. They will engage young readers and ignite their love for the mystery genre. From classic tales to contemporary adventures, they promise hours of suspense, excitement, and intellectual stimulation for young mystery enthusiasts.
More Children's Books:
Fantasy Books Like The Phantom Tollbooth
Adventure Books Like The City Of Ember
Dystopian Books Like Last Kids On Earth