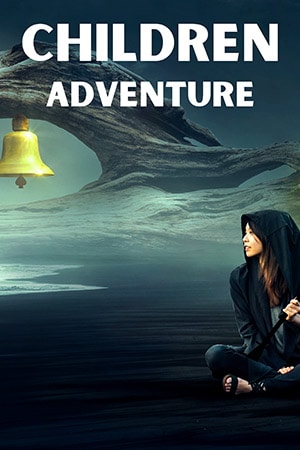 The City of Ember was published in 2003 by Jeanne DuPrau. It's a sci-fi fantasy and adventure book about the post-apocalyptic world and a girl named Lina. Her life in the city was created for its inhabitants to survive for the next 200 years. They had enough supplies, a generator, and everything they would need to survive for two hundred years.
They're called the builders of this city, and they created instructions for what to do after two hundred years in the city because the supplies wouldn't last much longer. These instructions were put in a locked box for the mayor to keep track of, and only the mayor knew about them. The mayor was supposed to pass them on to the next mayor in that direction.
Lina is searching for some answers. Another young teenager notices that some things are wrong in this society and things aren't working like they used to, but no one else seems worried about it, and everyone else says everything is fine.
So this book's theme is not accepting what others tell you to be true and finding the answers for yourself. Also, the book has won a few awards. It was a 2003 child magazine's best children's book and won the Kirkus Editors Choice Award and the Mark Twain Award.
Books like The City of Ember are essential for fostering a love for reading, expanding knowledge, promoting critical thinking, enhancing imagination, and teaching valuable life lessons. All of them cover themes of survival, friendship, perseverance, and the value of knowledge.
10 Books Like The City Of Ember (Children's Mystery-Adventure)
"The City of Ember" is an excellent example of dystopian literature for young adults, with its fast-paced plot and relatable characters. Also, it has become a popular choice for middle and high school literature classes. The book has been followed by three sequels: "The People of Sparks," "The Diamond of Darkhold," and "The Prophet of Yonwood."
Imagine with me living in a world in complete darkness, with no sunshine, no sunrises, no sunset, no moon, even at night to guide you. Imagine the only light you have is by the string of light bulbs throughout the street, and they keep going out.
Are you feel the adventure and want to discover the world? I know you want because you are here to read mystery and adventure books similar to The City Of Ember. I will discuss ten similar books about detective, spy, fantasy, and sci-fi. Let's start our journey!
1. Among the Hidden
This is the first book in the shadow children's series. There's been some population crisis, and the government has put a population law that only allows families to have two children for enough food for everyone. Among the Hidden tells the story of Luke Garner, a third child. As a third child, he must be kept hidden. Otherwise, his parents will be punished, and he will be killed. So it's told from Luke's point of view, and I found myself feeling for Luke.
Initially, things weren't so bad for Luke because his family lives on a farm, they're fairly isolated, and they have big woods behind them. So Luke could go outside, play with his brothers, and experience the outdoors. But then the government came and bought the woods behind his family's house, cut the trees down, and built housing development. At that point, Luke is not allowed to leave the house anymore. He's not allowed downstairs out of his attic bedroom because they don't want his shadow seen in the windows.
So Luke is confined to his windowless bedroom, and he's desperately peering out these little slats like the roof's ventilation for a hint of the outside world. I felt so bad for Luke, mainly because he took it gracefully, like he could see that his mother was too tired to tuck him in every night. However, this was the only time he spent with her. But he always thinks of other people like he's not. He's not whining or burdening his family with his feelings of isolation.
You will probably continue reading at least a second book to see where this goes. It is because the ending was pretty exciting. It was unexpected, as The City Of Ember. I'm curious to know where the second book, Among the Imposters, takes Luke on his adventure. If you're looking for something for younger children or your reading pleasure, I recommend checking out the first book, Among the Hidden.
Author: Margaret Peterson Haddix
Average Rating: 4.7/5
Category: Children's Mystery, Detective, & Spy, Action & Adventure
Available: Audiobook | Paperback | Hardcover | Kindle | Audio CD
2. Serafina and the Black Cloak
Serafina And The Black Cloak is full of suspense and mystery. It takes place in Asheville, North Carolina, at Biltmore Estate, and it is the account of Serafina. She is a bit different than other kids, and her father lives in the basement of Biltmore Estate, which the Vanderbilts own. She is the chief rat-catcher. Serafina looks slightly different, but as you can tell from her title, she acts slightly differently. Also, it all starts in the beginning.
In the first few chapters, she discovers a man in the black cloak who kidnapped children from Biltmore Estate. Serafina is determined to figure out who this man is and what is happening to the children. Are the children dead? Are they being kept somewhere? What's happening? So that's the main plot of the story. But then there's the underlying subplot of Serafina trying to figure out why she lives in the basement. Why can't she go up to the other levels of the building? She doesn't have any friends. Her father keeps her a secret and tries to explore her identity and who she is.
Like The City Of Ember, this book has a beautiful theme of good versus evil, and Serafina questions many. It would be great if you are a homeschooler or a teacher and want to use it in your classroom. There are many elements of literature here with the plot and the setting, and it's a real historical setting. So that would be very interesting to do a character development as well.
Author: Robert Beatty
Average Rating: 4.7/5
Category: Children's Mystery, Detective, & Spy
Available: Audiobook | Paperback | Hardcover | Kindle | Audio CD
3. A Tale of Magic
The genre of this book is fantasy. This book is truly for everyone who loves fantasy and exploring a new world. It picks up with Brystal Evergreen, the main character the protagonist of this story. She lives in a family and in a world where women are suppressed.
Magic exists but is forbidden by law, and if you have magic powers and come forth with them, you are sent away to boarding schools. So the minorities are suppressed, and the men are the law, and they can do whatever they want.
Brystal is a very smart girl. She wants to go to school but can't because she's a girl. She reads books that her brother brings her. Then she works at the local library and finds a hidden section there. She is caught in that hidden section and sent away to school, but it's not truly a school. It seems like a camp where she has to do all terrible things, and it's awful. There are all these girls there with magical powers. But Brystal is saved by a mysterious woman named Madame Weatherberry. Madame recruits a few other characters.
A Tale of Magic has a massive twist, and Chris Colfer did it again. He also said that this was the most challenging book he had written. Fun fact, The second book has been announced in this series, A Tale of Witchcraft. This book is full of powerful messages similar to The City Of Ember.
There are many things that people give you hate for about yourself, if it is your interest or your talent or something. Fight for what you love then you will have a great life. So this book was very optimistic, but it was also so enjoyable.
Author: Chris Colfer
Average Rating: 4.8/5
Category: Children's Books about Libraries & Reading, Fantasy & Magic
Available: Audiobook | Paperback | Hardcover | Kindle | Audio CD
4. The Hunger Games
This is a post-apocalyptic story set in what once was North America. The world has been split up into 12 districts, used to be 13, but we'll learn about that later. A ruthless capital rules it as a punishment for rebelling against the capital. Each district, every year, must send two kids between the ages of 12 and 18 to compete in what is known as The Hunger Games, and only one will survive. So in this book, we are following the events of Katniss after she volunteers for the Games and what happens afterward.
In this first book, I already see Katniss in a much different light, and I see her as a survivor. She may think that she doesn't care about anybody else on the surface. She has a lot of compassion for other people. She will do anything to keep you safe if she deems you loyal.
That's what gets her launched into The Hunger Games, seeing her sister Primm being called and chosen to be in the hunger games. She can't let that stand. So, she's going to volunteer. Once in the games, she will find that making relationships with other attributes is largely a bad idea since only one can survive.
Author: Suzanne Collins
Average Rating: 4.7/5
Category: Dystopian Sci-Fi, Self-Esteem & Reliance (Best Seller)
Available: Audiobook | Paperback | Hardcover | Kindle
5. Witch And Wizard
The story centers around two main characters, Wisty and Whit. It starts with them being suddenly woken up by soldiers from the new utilitarian government called the New Order. Also, it is led by somebody known who is the one they are arrested under the accusation of being accused of witchcraft and wizardry. The children are very confused. They don't know what's going on before they can do anything. They are arrested and sent to prison, where they go under a judge and get sentenced to be executed while waiting for their execution.
The children discover that they have hidden powers and use them to escape the prison with the help of a few outlawed children. They then use their powers to try and save their parents, who they think were also arrested by the government.
This story had so many twists and turns that it kept you on your toes. Although Witch And Wizard is about three hundred pages, it's got like one hundred and four chapters. It is because it would go like one or two pages, and then a new chapter would start, and it would be through some of the other character's points of view. The characters and plot are very similar to The City Of Ember.
Author: James Patterson
Average Rating: 4.5/5
Category: Dystopian Sci-Fi for Children
Available: Audiobook | Paperback | Hardcover | Kindle
6. The Giver by Lois Lowry
This dystopian novel is set in a seemingly perfect society where everything is controlled, and people are assigned specific roles. The story follows a young boy chosen to become the next Receiver of Memory. It's a position that holds the secrets of the past. The Giver raises questions about individuality, freedom, and the role of government in society. It's a must-read for fans of The City of Ember.
7. The Maze Runner by James Dashner
This book is a thrilling adventure story set in a post-apocalyptic world. The main character wakes up in a mysterious maze without remembering his past.
Along with a group of other boys, he faces the deadly maze and uncovers the secrets of their imprisonment. The Maze Runner is an action-packed book that will keep readers on the edge of their seats.
8. Ender's Game by Orson Scott Card
This book is a classic science fiction novel that follows a young boy recruited to attend a military school in space. He is a gifted strategist and is quickly promoted to a leadership position, but he soon discovers that his games are simulations of a real battle against an alien race. Ender's Game is gripping that explores war, leadership, and morality, similar to The City of Ember.
9. The City of Bones by Cassandra Clare
This book is the first in a series of young adult fantasy novels set in a world of demons, werewolves, and vampires. The story follows a teenage girl who discovers she is a Shadowhunter, a warrior tasked with protecting the world from supernatural threats. She struggles in a dangerous and complex world of magic and intrigue to uncover the secrets of her past. The City of Bones is a thrilling and engaging book that will appeal to fans of The City of Ember.
10. The 5th Wave by Rick Yancey
This is a science fiction novel set in a world where aliens have invaded Earth and systematically wiped out humanity. The story follows a young girl trying to survive in a world that an alien invasion decimated.
She faces a dangerous and unpredictable landscape to find her younger brother, who the aliens have taken. Like The City of Ember, The 5th Wave is a thrilling and suspenseful book that represents survival, trust, and the nature of humanity.
---
These books are captivating for readers of all ages, especially young adults. Such books can spark an interest in reading and motivate young readers to explore new genres and authors. They contain complex themes and rich vocabulary that can challenge readers and expand their knowledge and understanding of the world. It allows readers to use their imagination and creativity to visualize the setting and characters, which can improve their creativity and visualization skills. Moreover, these books can inspire readers to overcome challenges and pursue their goals despite obstacles.
---
More Children's Fantasy Books:
Books Like The Phantom Tollbooth
Mystery Books Like The Westing Game
Dystopian Books Like Last Kids On Earth