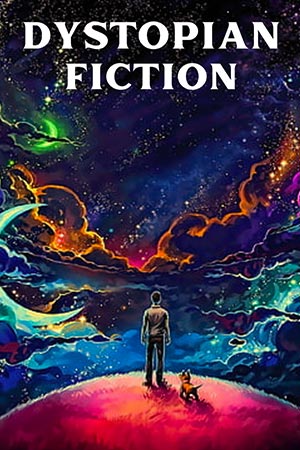 The Last Kids on Earth by Max Brallier is a science fiction fantasy book. The main character is Jack, the last kid on Earth. It's because monsters have overrun them, and people have become zombies. He and his friends are the last people on Earth. Surya is his best friend, but the rest of the people there are not the ones you would probably choose. Stay with me if you want to read books like The Last Kids On Earth.
5 Books Like The Last Kids On Earth (Children's Dystopian Fiction)
In the book, The Last Kids On Earth, There were wars with monsters. Jack had the spotlight a lot at the time, but he was the one who was like the driving force behind everybody to have a good time. He's also become much more skilled over the years of the series. Now I will review 5 children's dystopian books similar to The Last Kids On Earth. Let's go!
1. Calamity
Calamity is the third and final one in The Reckoners trilogy. Like The Last Kids On Earth, It is focused on superheroes, which are supervillains. Anyone who gets superpowers within this world turns evil. It's tough for anyone to control their powers once they get them. So it's a chaotic world to live in, particularly if you don't have powers and an insane tyrant of a supervillain is rolling over you.
We follow a character who is called David. David is part of the Bruckner's, and The Reckoners are a group of people fighting back against these supervillains. They don't all have powers. They try and retaliate against these people in the best ways that they can.
Epics are the names of the big evil supervillain-type people within this world. So the recommenced job is to fight epics and try and eradicate as many as they can from the world without being eradicated themselves. David is a very nerdy person. He knows a lot about epics. He has made it his life's work, especially since you find out an epic has killed his father in the first book. So it becomes a revenge quest for him, and he gets involved with The Reckoners to try and avenge his father's death.
Author: Brandon Sanderson
Average Customer Review: (4.7 out of 5, on Amazon)
Category: Dystopian Sci-Fi Fiction
Available: Audiobook | Paperback | Hardcover | Kindle | Audio CD
---
2. The Archived
The story follows Mackenzie Bishop, a teenage girl who leads a double life in this world. It is a modern-day setting. There is the outer, which is the world that we all know about. There are the narrows, which is the world between life and death. There is the archive, which is essentially death. The archive is where people go when they die and become histories, which aren't ghosts. These histories are kept in the archive because we don't know. It's a recording of stories as The Last Kids On Earth.
Mackenzie inherited from her grandfather, who also had the same job, and keepers are responsible for escape, which they sometimes do. The Narrows are a series of doors, and some of the doors lead back to the archives. Some of them lead out into the world, and history shouldn't get back into the world because that's when they start wreaking havoc on everything. Histories are very confused because they aren't people, and they are stories and recordings of their life.
So it's Mackenzie's job to go into the Narrows and put the histories that escape back into the archive. She ends up moving to Colorado with her family because her brother recently died about a year ago. They move an hour away from her home, where she grew up, to escape this death. She's trying to be as normal as possible and trying to continue her job. But things start happening in the archive, and the narrows and more history start escaping.
Author: Victoria Schwab
Average Customer Review: (4.4 out of 5, on Amazon)
Category: Paranormal & Supernatural Fantasy
Available: Audiobook | Paperback | Hardcover | Kindle | Audio CD
---
3. When You Reach Me
The story follows Miranda, who is in sixth grade, and there are a lot of changes going on in her life. First, her best friend, Sal, decides that he doesn't want to be friends with Miranda anymore. Then the spare key that she and her mother keep hidden away is stolen, and it seems like their apartment is broken into. Miranda finds notes from someone. She's not sure who that is addressed to her and is mysterious. She can't figure out what's going on.
The story jumps around in time, occasionally confusing because it focuses on time travel. Miranda lives in New York City, and it's mentioned here that there are people of color in this story, which is fabulous. The story takes place in the late 1970s in New York City, so some things happened here that wouldn't normally happen, like kids being left alone without parental supervision. This book is a super-fast read similar to The Last Kids On Earth.
Author: Rebecca Stead
Average Customer Review: (4.6 out of 5, on Amazon)
Category: Sci-Fi Mysteries & Thrillers
Available: Audiobook | Paperback | Hardcover | Kindle | Mass Market Paperback
---
4. The Giver
The Giver Quartet by Lois Lowry has four books in it. The four books are The Giver Gathering, Blue Messenger, and Son, and they all have different main characters. This book is about a boy named Jonas, and he's living in a town where everyone is going with the flow. They don't overthink for themselves, and a council of people decides everything.
The society that he lives in decides everything. So when Jonas turns 12, he gets his allotment in life and is given the receiver's job. What the receiver does is he holds all the memories of all the like in the past. Once Jonas starts to get all these memories, he realizes that his utopia is not a utopia at all, and he has to deal with the consequences of knowing that and what he should do. Should he fight the people that are there? He decides what he wants to do. If you are a fan of The Last Kids On Earth, you must try it.
Author: Lois Lowry
Average Customer Review: (4.7 out of 5, on Amazon)
Category: Sci-Fi Fiction about Values & Virtues
Available: Audiobook | Paperback | Hardcover | Kindle | Mass Market Paperback
---
5. Life As We Knew It
This book follows a lead character, Miranda. When a meteor strikes the moon and knocks it closer to Earth, disasters like earthquakes and tsunamis, and volcanoes destroy the planet slowly. It affects Miranda and her family into one room of their home as they struggle to survive in such horrific conditions. This continual emotional devastation made it very difficult to look away from the book.
The characters grew that they had this way of feeling both truthful and devastating at the same time. There was something about the way the characters developed that felt so real. That is what made this version of the end of the world so much more frightening.
Like The Last Kids On Earth, It was about a family dealing with the end of the world. It brought it to a different level of realness. The plot of this book moved forward at such an excellent pace. The way that her diary develops is so interesting.
Author: Susan Beth Pfeffer
Average Customer Review: (4.5 out of 5, on Amazon)
Category: Dystopian Fiction on Emotions & Feelings
Available: Audiobook | Paperback | Hardcover | Kindle | Audio CD
---
More Science Fiction Books: 5 Books Alike Unwind