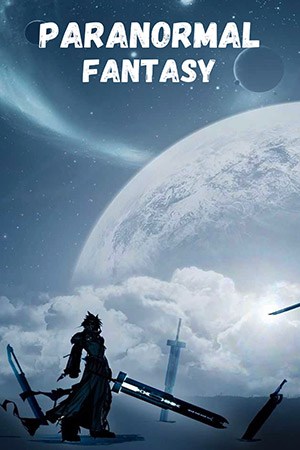 I Am Number Four by Pittacus Lore has superhero-type characters and powers, alien races, and fun sci-fi stuff. The premise of this book revolves around nine superhero-type characters, and they have come to Earth to integrate and blend into society. They're running from another alien race, trying to hunt and kill them. They have succeeded by killing three of them off.
The story revolves around the fourth one, and his name is John. This book is about finding normalcy and integrating into a new high school while dealing with superpowers. He's going through the changes, all the while trying to run and hide from these. Stay with me if you are waiting to read books like I Am Number Four.
5 Books Like I Am Number Four (Science Fiction & Fantasy)
In the book I Am Number Four, John is our protagonist. He has to go to a new high school and go through the changes and his powers, but he's dealing with life and death situations here. After him, alien races try to kill him, heavy life-altering things. His priorities are messed up and out of whack. Now I will review 5 books similar to I Am Number Four. Let's go!
1. The Angel Experiment
The Angel experiment focused on the introduction of the mutated children's birds. When they were babies, they were taken away from their parents or given to the school, a laboratory in California. Their genes were mixed with bird genes, so they came out like this. These mutated bird humans have wings, and their senses are better and everything. The oldest one is Max, and she's 14, and then Fang is 14 as well.
So they have been living on their own, and Max is the flock leader in all shapes and forms. They're not humans that morph, and they're mutated creations by the same school, and they are called erasers. They're Wolfman that is evil and see they are mutated as well.
So the Wolfman or erasers get a hold of the littlest one angel. They take her back to the school and perform mean tests to see her endurance. The book's first half is about getting her back, trying to find the school. This is where the book gets a little cheesy. If you like I Am Number Four, you must try it.
Author: James Patterson
Average Customer Review: (4.6 out of 5, on Amazon)
Category: Science Fiction & Dystopian Romance, Friendship Survival Fiction
Available: Audiobook | Paperback | Hardcover | Kindle | Mass Market Paperback
---
2. The Lost Hero: The Heroes of Olympus
Like I Am Number Four, this book opens up with an entirely new cast of characters. We are focused on three new half-bloods. We have Jason Piper and Leo. Jason has no memory of anything. He wakes up on the school bus. His kid's friends get attacked by the storm spirits, and then a girl, Anna Beth, shows up. We are going into the great prophecy and uniting the two sides.
Some exchange was going on with the gods. Hara has gone missing, the gods have gone silent, and it's up to our new heroes to figure out what's going on and kick off a new journey. Piper is a child of Aphrodite, and it's interesting to see the different take on a child of Aphrodite and see the journey that Piper is going on.
Author: Rick Riordan
Average Customer Review: (4.8 out of 5, on Amazon)
Category: Action & Adventure Fantasy, Greek & Roman Myths & Legends
Available: Audiobook | Paperback | Hardcover | Kindle | Audio CD
---
3. The Name of the Wind: Kingkiller Chronicles
This is the first book in an epic adult fantasy series, and it follows the main character Kvothe. He tells his story to a scribe who chronicles stories of the great people within a world. So the story covers from childhood up to late teens, and the whole series revolves around his story. It does leave many things unanswered, but not in a bad way. That's true with world-building as well.
Sometimes the magic can even drive people crazy, which has driven people crazy numerous times. It allows you and makes you separate parts of your mind. Kvothe does have a mind that allows him to fall into magic easier than some. It's still challenging for him. Also, there are a lot of different magical creatures and magical beasts, which is cool. Kvothe, as the main character, is very polarizing. He tells his own story and twisting things similar to I Am Number Four.
Author: Patrick Rothfuss
Average Customer Review: (4.7 out of 5, on Amazon)
Category: Paranormal Fantasy, Literary Fiction
Available: Audiobook | Paperback | Hardcover | Kindle | Mass Market Paperback
---
4. The Eye of the World
It is the beginning of Lord of the Rings, but this allows the author to fill it with information and build his world. We meet many of the characters who are the spotlight holders until the end. Many people reading the wheel of time complain there are too many characters to keep track of, but there are two ways to read the wheel of time. You can either stick with this core group and pay as best attention as you can to everyone else.
Like I Am Number Four, this book focuses on developing the initial party from the two rivers as much as possible. It's a tapestry being woven in front of you that any reader can fall in love with as long as you can keep reasonably up with it. It is smaller and more contained than the rest of the series, which allows you to bond with certain characters before they go off into the grand epic adventure. It's homey in a way with how much they listen back to their village, and you are following these fumbling, bumbling farm boys who are learning about the world around them.
Author: Robert Jordan
Average Customer Review: (4.7 out of 5, on Amazon)
Category: Epic Fantasy
Available: Audiobook | Paperback | Hardcover | Kindle | Mass Market Paperback
---
5. Snow Crash
Snow crash is set in a slightly futuristic alternative history world in which all governments and countries have essentially collapsed to be replaced by franchises and corporations acting like countries. The main character of this book is Hiro's protagonist. He is a down on his luck freelance computer hacker and a swordsman. He carries samurai swords with him everywhere in the real world and the metaverse.
The other primary character who gets the same POV time as Hiro is a 15-year-old girl named Whitey. She is a courier, a souped-up skateboarder who delivers packages and messages. Dwight meets each other at the beginning of the story, and they agree to trade information about what is going on as the story unfolds.
One day in the Metaverse, Hiro runs into a guy trying to sell a virtual drug called Snow Crash. Hiro isn't dumb enough to take a virus from somebody, so he says no and laughs it off. But then his friend David tries snow crash in the metaverse. He's crashed in this online world, and his physical body in the real world is also crashed. Then Hiro is dumped straight into a huge problem.
There is another man in the story named Elba Rife. He has many programmers, and he runs a religious cult. He discovers that an ancient human language, Sumerian, can be used to hack people's brains. A particular hack in that language, called the Ashura virus, also has a physical component, which is still latent in many people's brains and elbow. The book was heading in a direction and towards a pretty natural ending similar to I Am Number Four.
Author: Neal Stephenson
Average Customer Review: (4.3 out of 5, on Amazon)
Category: Adventure Science Fiction
Available: Audiobook | Paperback | Library Binding | Kindle | Mass Market Paperback
---
More Fantasy Books: 5 Books Like Renegades