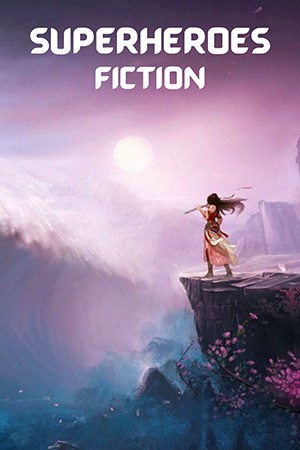 Renegades by Marissa Meyer is a hero Vs. Villains book series. It is all about a world where the superpowers people are called prodigies. The world was amiss, like a lot of things were happening. They have these gangs, and there was another gang. They would terrorize the whole world, City and Gatlin. Society was not going well because people were stealing. Then the Renegades came in. So the Renegades are a group of prodigies that consider themselves superheroes and want to help the city of Gatlin and want to change it for good.
So they take over the city, and they're going to save from all these bad things happening. But we also have a group called the Anarchists, who are the villains of the story. So they don't believe in Renegade's theory of helping people and saving people. The Renegades want to control the city and help people at all costs as they want. The anarchists are not all about that. They're letting people fend for themselves. So this book is the Renegades versus the Anarchist. Stay with me if you are a fan of superheroes and want to read books like Renegades.
5 Books Like Renegades (Superheroes Fantasy)
Renegades is a fantasy superheroes vibe book where society depends on Renegades too much, making power. These renegades make these powers that should not be in the real house. They do not need to make the decisions. If you're a huge fan of the Marvel Universe and particularly X-Men, I get a huge X-Men vibe from this book. Now I am going to review 5 books similar to Renegades. Let's go!
1. We Hunt the Flame
The book is set in a mystical, Arabian world, and we are following a girl (Zafira) who disguises herself as a boy. She is the hunter of her land. She goes into a magical forest, and she is tasked by somebody named the Silver Witch to go to this mystical island to restore all of magic. But here's the thing the prince of this land, the prince of darkness. He is a very skilled assassin, and he kills everybody for his father. He is tasked by his father to follow her and kill this hunter and take whatever she is looking for.
Our prince of darkness is a secret, sad, soft boy. So when he meets Zafira, he's not going to want to kill her. He's going to fall in love with her. Like Renegades, this book feels very new adult to me in that way our characters think about things like the complexities they deal with in this book. The setting was so magical that they were constantly confronted with their fears and past mistakes. They have to keep moving and keep going forward with all of the characters they meet. It was so endlessly fascinating.
Author: Hafsah Faizal
Average Customer Review: (4.6 out of 5, on Amazon)
Category: Fantasy Romance, Sword & Sorcery Fantasy
Available: Audiobook | Paperback | Hardcover | Kindle | Audio CD
---
2. Daughter of the Pirate King
This book follows this girl named Alosa, and she's the daughter of this infamous Pirate King. He sends her on this mission to get captured by this enemy pirate ship to obtain a portion of the map. It can lead to epic treasure. The pirate king has one portion because one portion was given to each of the three main pirate lords, and it sets off from there.
The entire book takes place on a pirate ship, and it's marketed as a pirate book. It stands alone from Pirates of the Caribbean, but you can tell that the author got inspiration from that and that Jack Sparrow is a very influential character in her writing. Alosa is marketed as a female Jack Sparrow. There's also a love interest in the story. It's a one-off adventure type of story, and this little quest in the world is not too expansive. But it still has all of the outstanding fantasy elements that you want a little magic romance similar to Renegades.
Author: Tricia Levenseller
Average Customer Review: (4.6 out of 5, on Amazon)
Category: Pirate Action & Adventure, Fiction about Self Esteem & Reliance
Available: Audiobook | Paperback | Hardcover | Kindle
---
3. Shadow and Bone
The story follows a girl named Alina Starkov. We're in this world that is very Russian-inspired. They're wizards or magic users within this world. When Elena is discovered to be one of these Grisha, she is taken and put into the school for training. Then we hit about halfway, and somebody from Elena's past comes back into her life.
So Elena was orphaned, and she was raised with another boy named Mal. They did everything together. They were in the army together. When we are introduced to them at the beginning of this book, Elena is pining hard for him, and to unlock her power, even she has to let him go. He was a barrier for her to be able to unlock her power.
The Darkling is the villain, and he's not going to work with Elena. He's going to enslave her, put this collar around her neck and take control of the fold. All of a sudden, it's all told to you, and Elena doesn't question it. Then she meets up with Mal again, and it doesn't make any sense with where she'd been at the beginning of this book. Alina was making herself sick by hiding her power to stay with Mal. When she let him go, she came so much better. She was so much happier. If you like Renegades, you must give it a chance.
Author: Leigh Bardugo
Average Customer Review: (4.5 out of 5, on Amazon)
Category: Teen & Young Adult Fantasy
Available: Audiobook | Paperback | Hardcover | Kindle
---
4. Warcross
Our main character, Emika, is a bounty hunter. She's a pretty great hacker, and she accidentally hacks herself into the huge game of Warcross and attracts the creator's attention to the entire online immersive experience. He wants her to find this person trying to take this whole site down. It's like a virtual reality where people put on glasses and then see things like altering their reality. Then there's also a game and a competition that happens once a year, and this young kid invented everything. So it was an interesting premise.
It's very easy to see where this whole story will go. The world was not enough to make it enjoyable because the characters are extremely flat. There's an ethical dilemma throughout the entire story and people being against the games. You will find the characters and plot excitement vibe like Renegades.
Author: Marie Lu
Average Customer Review: (4.6 out of 5, on Amazon)
Category: Action & Adventure Fantasy
Available: Audiobook | Paperback | Hardcover | Kindle
---
5. Caraval
Caraval follows Scarlett and her sister, Stella, and their whole lives. They've dreamed of going to this event called Carnival, a magical festival where they can participate in this game and be a part of the show. The girls have wanted to attend Carnival ever since their grandmother told them about the event as kids.
Realistically, they knew that they would probably never get the opportunity to go because they knew that their abusive father would never allow them to go. Then one day, the girls received tickets. So they've got to go regardless of their father.
When Scarlett arrives at Carnival, her sister has gone missing, and that's when she begins to realize that the disappearance of her sister, Tila, has become a part of the show. To win the show, she must find Tyler. That's the general idea as to what this story is all about. It's a magical and adventurous story full of mystery and suspense.
The atmosphere of Carvel is so vibrant and dreamy, and you can't help but feel like you're being bewitched by a car. Of all the writing, stylistically, it was whimsical and rich. Everything is detailed in a way that's easy to visualize, which is very similar to Renegades.
Author: Stephanie Garber
Average Customer Review: (4.5 out of 5, on Amazon)
Category: Fantasy Romance, Fiction on Family
Available: Audiobook | Paperback | Hardcover | Kindle
---
More Fantasy Books: 5 Books Like The False Prince