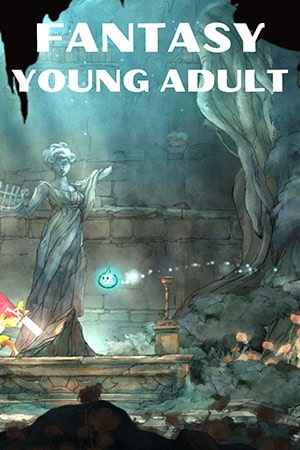 The False Prince by Jennifer A. Nielsen is the first young adult fantasy novel of the Ascendance series. It is a thrilling and intricate tale filled with political intrigue, deception, and unexpected twists that will keep readers on the edge of their seats. The book is centered around an orphan boy named Sage.
Sage is collected by a man named Conner and three other orphaned boys. Their land is without an heir to the throne because the king's son went missing several years before and is presumed dead. Conner is a nobleman and has devised a scheme to have an orphan boy impersonate the missing prince, and he has recruited these four orphan boys to compete to become the false prince.
Sage soon realizes this endeavor is more dangerous than he initially realized and will surely be killed if he does not become the prince. This trilogy is fast-paced, action-packed, and super exciting for me. The best part of this trilogy is the main character, Sage. He is incredibly cunning and sarcastic, and he's super independent. Books like The False Prince explore power, identity, and personal agency. Each book offers action and suspense and keeps you engaged from start to finish.
7 Books Like The False Prince (Young Adult Fantasy)
The False Prince is a fantasy, adventure, and historical fiction where an orphan boy becomes (Sage) a fake prince. His snarky attitude and resourcefulness make him both relatable and engaging. The relationships and dynamics between the characters, including Sage's interactions with Conner and his fellow orphans, add depth to the story. Sage always has some plan to get himself out of whatever negative situation he's in. I am going to talk about seven books similar to The False Prince. Let's start!
1. The Unwanteds
In this book, we're introduced to the world of Quill, where everybody has a very narrow role to fill within society. Anybody who's too creative, imaginative, outspoken, or even too intelligent to fit within that narrow role is chosen at 13 to be eliminated. It is because they're considered unwanted.
The back of the book says that the kids get rescued by a magician who takes them to the magical land of Artemis. Here he teaches them that their creativity is a gift and that not only can they master it, but they can also use it to work magic.
This is where things get interesting because this might look like a fantastic fantasy adventure where paper dragons breathe fire, and you can paint yourself invisible. Beneath the surface, it's a book about self-discovery and the ability to determine your place in a world that thinks that you already know what it wants to do with you.
Like The False Prince, The Unwanteds is also a book about relationships and hierarchy and the true definition of a family. It is a book about war, control, social justice, and political power. You will know about global issues like genocide, the Nazi regime, one-child policies in China, and famine.
Author: Lisa McMann
Average Rating: 4.7/5
Category: Children's Dystopian Fiction, Children's Friendship
Available: Audiobook | Paperback | Hardcover | Kindle
2. The Prisoner of Cell 25
The Prisoner of Cell 25 is about a regular student named Michael Vey, who has Tourette's syndrome. We think his weakness turns into one of his strengths. It's him, his best friend, and then a girl he meets at school who's very popular and a cheerleader who gets him involved in the popular crowd. She discovers his secret: he has figured out a way to control the misfiring of electricity in his body so he can control electricity.
The story goes on that he is one of a few children born in a particular hospital during a specific time. That there is a group trying to find all of these children. It is young adult fiction, whereas all the other stuff is more holiday happy ending.
However, there are sections when Michael explains his power or what he's discovered, and the science words get slightly technical. But that's only during those short bursts when he's explaining his syndrome and how he's learned to control that there's romance. There's a bit of bullying and fantasy, similar to The False Prince.
Author: Michael Vey
Average Rating: 4.7/5
Category: Superhero Fiction, Mystery, Thriller & Adventure
Available: Audiobook | Paperback | Hardcover | Kindle | Audio CD
3. A World Without Heroes
A World Without Heroes explores courage, determination, and the power of the ordinary to become heroes. This is the first book in a middle-grade trilogy called Beyonders Trilogy. There are characters in this series that pop up in the Five Kingdom series.
So I recommend reading these before reading the fourth book of the Five Kingdoms series. This series follows two children, Jason and Rachel. The book mainly follows Jason because you're following his perspective at the beginning of the book, and he's living in his small town in Colorado.
Jason is a very independent young man, and he is very stubborn. At the beginning of the book, he falls through the mouth of a hippopotamus and finds himself in Lyrian, a new world. So this is a portal fantasy. After falling into Lyrian, his main goal is to find a way to return to our world. He ends up teaming up with Rachel, who also comes to Lyrian through a portal.
They have to try to save this world, save Lyrian from a tyrant named Emperor Maldor, who has taken over everything. Also, he's the only surviving wizard in hopes that they'll be able to find a way to get back to Earth during that process. It's so silly, but it also has a lot of targeted messages and lessons for middle-grade readers to learn. One of the main lessons this book targets is defining a hero and saying everyone can be a hero. Like The False Prince, It doesn't take an insane amount of strength to be a hero.
Author: Brandon Mull
Average Rating: 4.6/5
Category: Fairy Tales, Folk Tales & Myths, Action & Adventure Fantasy
Available: Audiobook | Paperback | Hardcover | Kindle | Audio CD
4. Princess Academy
Princess Academy follows a girl named Miri. She is a stone quarry daughter. Her dad works in the stone quarry. They are in Mount School, a community all on their own on the outskirts of this kingdom. This kingdom has a king and a prince, and the prince needs to get married. He is in the eighteen age range, and she's pretty younger(15).
Mount Skull's inhabitants get chosen to be one of the prince princesses. The prince will end up marrying, and so they do give respect. Shannon Hale did such a fantastic job at this. She respected what she called the creator God and liked they had rest. They had a life surrounded by a Christian walk. It wasn't necessarily a personal relationship, but there were little flairs throughout the story, even though this was borderline fantasy.
So Mount, as a goal, turns out to have this secret language, and we follow Miri trying to learn what it is, and it's almost like a prayer. It's interesting, not so much to God himself, but to other people in the community, and it was interesting to see how that developed. Miri develops these strengths and improves because they didn't have schools back then. This book gives you fantasy elements and shows inner strength, like The False Prince.
Author: Shannon Hale
Average Rating: 4.6/5
Category: Fantasy & Magic, Social Skills
Available: Audiobook | Paperback | Hardcover | Kindle | MP3 CD
5. Sky Raiders
Sky Raiders is the first book of the Five Kingdoms series. The main character in Sky Raiders is Cole. There's nothing super special about Cole. He's average height, and he gets middle grades. The book starts with Cole and some of his friends, and they're going trick or treating. It's Halloween, and they're going to a scary house. It's more about finding what can scare them and here at this house in the neighborhood, which is supposed to be the scariest thing ever.
So Cole and his friends go to this super scary house, and as they go to it, they walk around, and it's done well. Before they leave, someone says, Hey, if you want to see something scary, she comes into the basement. So calling his friends, look at each other, and think, let's try it. The kids go down to the basement, and what they see in the basement are these different people who're horrific.
They look like they're from another world. Cole can hide behind a blanket, but everyone else gets captured and they get enslaved. They get taken down through this hole through a portal into another world. Cole has a dilemma. Does he tell the police and possibly never see his friends again? Or does he rush into the fray? If you like The False Prince, you must read it.
Author: Brandon Mull
Average Rating: 4.7/5
Category: Action & Adventure Fantasy, Fairy Tales, Folk Tales & Myths
Available: Audiobook | Paperback | Hardcover | Kindle
6. Red Queen by Victoria Aveyard
Red Queen is a captivating fantasy novel that shows a world divided by blood. Red blood means commoners, and those with silver blood possess extraordinary powers. The story follows Mare Barrow, a young thief from the red-blooded lower class.
She discovers she possesses a unique ability of her own. She becomes involved in the silver-blooded elite's treacherous world, facing political schemes, betrayals, and the fight for justice. Aveyard's writing is gripping, with intricate world-building, complex characters, and a constant sense of suspense. The unexpected twists and turns in the plot keep readers guessing, making it a thrilling read.
7. An Ember in the Ashes by Sabaa Tahir
An Ember in the Ashes is a gripping fantasy novel set in a ruthless and oppressive society inspired by ancient Rome. The story follows Laia, a slave, and Elias, a soldier, as their paths intertwine unexpectedly. Laia is determined to rescue her brother from imprisonment while Elias grapples with his desire for freedom from a brutal military regime. They struggle in a world of danger, political machinations, and supernatural powers. Their lives become entangled in a fight for survival and liberation.
---
These books share similar themes with "The False Prince," including political intrigue, deception, and unexpected twists. They offer immersive worlds, complex characters, and engaging plots that will captivate readers who enjoy stories filled with high-stakes conflicts and thrilling revelations.
More Fantasy Books:
Books Similar To The Phantom Tollbooth
Superheroes Fantasy Books Like Renegades
Adventure Books Like Gregor The Overlander
Urban Fantasy Books Like Maximum Ride
Magical Books Like A Deadly Education
Epic Fantasy Books Like The Beginning After The End
Fantasy Books Like The Land Of Stories Series
High Fantasy Books Like Caraval
Best Fantasy Books Kindle Unlimited