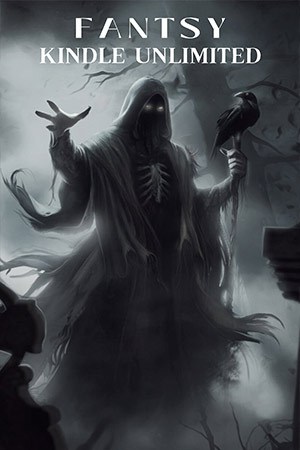 The word fantasy means imaginary, make-believe, or pretend and comes from an older word meaning visions or dreams, the same old word that gave us "Phantom." Fantasy books come from imagination, but all fiction comes from imagination. So what makes fantasy different from other kinds of fiction? Fantasy contains unreal things that could never be real in our world. It breaks all the rules of what we believe. Do magical fairies grant wishes to live in your backyard?
Those things aren't happening in our world, but fantasy authors make unreal things real in the world of their stories. A fantasy book might be set in a completely made-up universe or a made-up version of the natural world with a few new rules for what's normal.
In a fantasy book, teenagers might grow wings during puberty instead of armpit hair. When strange things happen, it's because of something unreal or unexplainable. In other words, MAGIC. Sometimes the fantasy genre means every type of fiction that isn't realistic. It can be a general category that includes fairy tales, folk tales, spooky stories, animal stories, sci-fi, and anything else with some make-believe.
When we say fantasy, we mean the specific category of modern or contemporary fantasy, which is literature with unreal story elements, but an actual, known author. That makes it different from traditional fantasy, which includes all the myths and legends first told long ago and shared by people, not books. The amount of unreal things in modern fantasy varies from high to low.
Some books are set in entirely different, imaginary worlds filled with creatures, places, and objects that never existed. These high fantasy books often involve lowly characters who grow and change after a journey or quest against the forces of evil. If you want the best fantasy books on Kindle Unlimited, then stay with me because I have a list for you.
7 Best Fantasy Books Kindle Unlimited
Some fantasy stories keep most of the real world but change a few normal things into magical things. Low fantasy books often have characters who discover magical creatures, places, or objects that have been hidden or forgotten. Many children's and young adult fantasy books are set in magical places connected to the real world by a magic word, key, or portal. Exploring the strange, mysterious worlds in fantasy can help us explore the mysterious world we call reality.
Fantasy authors dream up anything from a magical stone to a magical galaxy and bring us along for the journey. Fantasy/paranormal uses imaginary things to help us understand and deal with real things. When you read about an average kid who learns new skills and overcomes problems to become a hero, you might think you can do that in your own life.
I'm going to be sharing my favorite fantasy books that are all available on Kindle Unlimited. They are available free in the queue. Let's discuss this fantasy recs with all that out of the way.
| Name | Key Focus | Review (Goodreads) |
| --- | --- | --- |
| Untainted | A girl discovers her magic and herself. | 4.0 |
| The Unseelie Prince | A prince kidnaps a witch for his mission, and they develop a relationship. | 3.8 |
| The Awakening | Two twin struggles for their inheritance and faces bully, which turns into romance. | 3.9 |
| The Never King | A captive-captor love story on an Island with many dark vibes and timelines. | 3.7 |
| The Bridge Kingdom | An assassin girl tries to kill King, but they form a romantic relationship. | 4.0 |
| A Ruin of Roses | To remove a curse, a girl is struggling to find a way. | 3.8 |
| To Bleed a Crystal Bloom | An orphan girl's upbringing and love life. | 3.9 |
Best Fantasy Books On Kindle Unlimited List
1. Untainted (The Crystal Island)
Untainted is a high fantasy romance available on Kindle Unlimited. There are so many surprises in the story. We're following a girl (Vera) when she is five years old, kidnapped and taken to an empire. When Vera gets there, she realizes she is different from everyone around her, but she does her best to blend in. After 15 years, she's 20 years old and great at fighting.
No one realizes that Vera might be a little different until she fights with a fey male, and he immediately recognizes her and wants to tell her who she truly is. It was so much fun. I enjoyed the side characters also. It could be more groundbreaking. We're seeing a lot of the same tropes we see in a lot of other fantasy romances. The tension was kept up the entire time, and I can't wait to read the next book in the series. I highly recommend it if you're a fan of fantasy romance.
Author: Lilian T. James
Narrator: Krys Janae
Tropes: Fae, Magic, Spicy, Amnesia, Dual-pov, Angst, Royalty
Number Of Pages: 322
Available: Audiobook | Paperback | Hardcover | Kindle
2. The Unseelie Prince (Maze of Shadows)
The Unseelie Prince is a paranormal fantasy with Fae and Witches. I was not a huge fan of the narrator's voice, and I switched to my Kindle. The story follows a witch (Abigail) who is kidnapped by the prince (Valroy) of the Unseelie Court, and he forces her to stay. He tricks her into staying in the maze and makes a deal with her that if she can escape the maze, he'll let her go.
She doesn't realize that the prince needs to marry a human and kill her to ascend to becoming King. So it's an exciting story. I wasn't a massive fan of it. However, it was a rapid read. It did have a lot of sexual tension. So if you're a fan of that, check this one out.
Author: Kathryn Ann Kingsley
Narrator: Joel Froomkin
Publisher: Podium Audio
Tropes: Dark, Witches, Enemies-to-lovers, Monsters, Demons, Bully
Number Of Pages: 338
Available: Audiobook | Paperback | Hardcover | Kindle
3. The Awakening (Zodiac Academy)
The Awakening is another YA Kindle Unlimited top fantasy romance with Fae and vampires. We have two twin girls who find out on their 18th birthday that they're fae royalty. However, they must go to the Zodiac Academy at the phase school if they want to claim their inheritance. When they get there, they find out that these celestial heirs are ruling the school, and they don't want to deal with these Vega twins.
We get to see a bully romance which might only be for some. I adore the whole series, which is so fun. The first book is my least favorite in the series. It gets better the farther you go. Many people only want to read this short book and then find out that you must read more if you don't enjoy the first one.
Author: Caroline Peckham
Narrator: Bridget Bordeaux
Tropes: Vampires, Love-triangles, Slow-burn, Adventure, Dragons, Elves, Dwarves, Plot-twists
Number Of Pages: 411
Available: Audiobook | Paperback | Leather Bound | Kindle
4. The Never King (Vicious Lost Boys)
The Never King is a reverse harem dark fantasy retelling. It's a dark Peter Pan reimagining, and it's following the descendants of Wendy. On their 18th birthday, The Darlings are kidnapped by Peter and taken to an island, and they come back like broken shells of themselves three generations later. It's a very long time, and we get to see three generations timelines and views.
Wendy believes her mother is insane because she keeps saying that Peter Pan will kidnap her and ensure her windows are locked. Everyone thinks she's out of her mind, but she is telling the truth. Wendy's 18th birthday, Peter Pan comes and takes her to the island where she meets all the Lost Boys. The story represents spicy and dark romance. It's a best-seller novella so you can read this in one sitting. So, check it on Kindle Unlimited, which is free.
Author: Nikki St. Crowe
Narrator: Stella Hunter, Shane East, Diontae Black, Roxy Isles
Publisher: Blackwell House LLC
Tropes: Reverse Harem, Suspense, Dark, Fairies
Number Of Pages: 192
Available: Audiobook | Paperback | Hardcover | Kindle
5. The Bridge Kingdom
The Bridge Kingdom is a young adult romance and high fantasy series with a top 10 position on Kindle. We have Lara and King Aren. Aren was raised alongside her sisters, who were trained to be assassins, hoping that one of them would be picked to wed the heir to the bridge kingdom and then kill him. When Lara gets to the bridge kingdom, she soon forms a romantic relationship with the heir. It goes from there.
This is one of my favorite fantasy books that helped me get into fantasy romance. The second book was as good, and I finally got around to reading it five months after I read the first one. Many romance tropes like hate-to-love, slow-burn, and arranged marriage make the story cliffhanger. The plot, storyline, characters, narration, dialogues, and world-building was good enough to make fantasy more enjoyable. So I recommend the whole series, and both books are available free on Kindle.
Author: Danielle L. Jensen
Narrator: Lauren Fortgang, James Patrick Cronin
Publisher: Audible Originals
Tropes: Arranged-marriage, Hate-to-love, Insta-love, Mermaids-pirates, Politics
Number Of Pages: 356
Available: Audiobook | Paperback | Hardcover | Kindle | Audio CD
6. A Ruin of Roses (Deliciously Dark Fairytales)
A Ruin of Roses is the spiciest fantasy of all these recommendations. It's a very loose Beauty and the Beast retelling, and we're following a fae whose entire village has been cursed. The Fae can tap into the animal's second personality in this world. Because of this curse, they're no longer able to do that. On top of that, the Fae seem to die off at a very early age. Our main character (Finley) has realized that these roses can prolong the lives of these cursed people.
One day when Finley is gathering these roses, she is seen by Prince Nyfain, the last dragon shifter. He captures her and takes her back to the castle run by demons. I did enjoy the humor, and I did find myself laughing out loud a lot of the time. However, the characters have some juvenile actions. They only made some fascinating dumb decisions. The only negative side of the book is the lack of a plot. If you love spice and want a lot of it, check out this book on Kindle Unlimited.
Author: K.F. Breene
Narrator: Tillie Hooper
Publisher: Hazy Dawn Press, Inc.
Tropes: Folklore, Dragons, Forced-proximity, Spicy, Angels-demons
Number Of Pages: 386
Available: Audiobook | Paperback | Hardcover | Kindle
7. To Bleed a Crystal Bloom (Crystal Bloom)
To Bleed a Crystal Bloom is one of my favorite and best fantasy romance books. However, I have so much trouble summarizing the plot because so much happens in the best way. The book follows Orlaith. Her entire family was killed in a horrible massacre when she was two years old. The high commander ends up stumbling upon the scene, and he finds Orlaith and brings her back to his castle, where he raises her in isolation. For some reason, he requires a drop of all blood every night.
I was so confused until the very end. Even at the very end, there are some plot points we still need to figure out. That's going to happen in the sequel. I loved uncovering the mysteries of what was going on with the High Commander and the castle with Orlaith and seeing Orlaith heal from the trauma. It's a unique retelling of fantasy with many magical moments. Avoid hardcover because it has some negative quality issues, but the paperback is good enough for cover, font size, color, binding, and paper quality.
Author: Sarah A. Parker
Narrator: Chelsea Stephens, Troy Duran
Publisher: Podium Audio
Tropes: Anti-heroes, Dark, Arc, Emotion
Number Of Pages: 486
Available: Audiobook | Paperback | Kindle
Those are all my best fantasy books Kindle Unlimited recommendations. Please let me know in the comments below if there are other fantasy books that you love from Kindle Unlimited. Happy fantasy reading!
Read more books:
7 Kindle Unlimited Romance Books