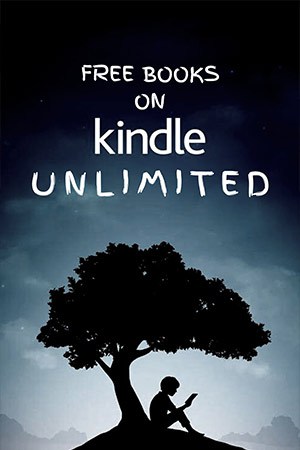 Kindle Unlimited has a million titles and thousands of audiobooks. You can explore various genres, from mysteries and romance to sci-fi. Most Kindle Unlimited users read romance books. It's a paid program where you pay monthly, and you can check out e-books or audiobooks, like a library. It's available in the US and 12 other regions UK, Germany, France, Italy, Spain, India, China, Japan, Brazil, Mexico, Canada, and Australia.
If you can't afford to go out and buy a Kindle, you don't need a Kindle device to consume these books. A laptop or a PC doesn't matter if you use a computer. You can use the cloud reader on Amazon or your smartphone, iOS or Android, and download the Free Kindle Reader app. There is no limit to how many books you can read within that month. Let's see some popular romance books available on Kindle!
7 Kindle Unlimited Romance Books
Reading books on Kindle is easy, and you read much faster. It tells you the percentage you're on, and you can highlight it there if you have the paperback. Then you can also read it and go back and annotate it on your paperback, which I do quite a lot anyway. If you have a Kindle, I recommend signing up for Kindle Unlimited, which means you pay a certain amount a month and get all the Kindle Unlimited romance books.
So I'm going to go through some of my favorite books that are on Kindle Unlimited. I may have previously talked about many of these books because I recommended them in different articles. But I've got to do it again because they're on Kindle Unlimited. Let's discuss it!
| Name | Key Focus | Review (Goodreads) |
| --- | --- | --- |
| There Are No Saints | A serial killer loves a girl, but the other villains want to finish her. So they fight for her! | 3.8 |
| Dirty Letters | Two pen pal childhood friends fall in love with each other, and they meet again after many years. | 4.0 |
| The Fine Print | A billionaire somehow meets with his sunshine worker, and they build romantic chemistry. | 4.0 |
| The Cheat Sheet | A football player and a ballet teacher have a friendship, which turns into deep feelings. | 3.7 |
| Birthday Girl | A girl feels for her boyfriend's dad because he understands her perfectly and cares for her. | 4.0 |
| Twisted | A grumpy hero and a sunshine heroine are trying to overcome mental issues and make their relationship workable. | 3.7 |
| Marriage For One | A fake marriage happens for a business deal, but later it turns into true love. | 3.9 |
Kindle Unlimited Romance Books
1. There Are No Saints (Sinners Duet)
There Are No Saints is a dark serial killer romance. It's dual POV with a very unexpectedly dark. The main character, Cole, is a serial killer. Also, he is one of the most famous artists in the city. He makes his art by killing people, and he has a rivalry with a guy shot in the town who is also an artist and a serial killer. People think they have a rivalry in art, but it goes deeper.
One night Shaw (the villain) takes an interest in Mara and wants to kill her. On the other hand, Cole is interested in her differently. Everyone has extracurricular activities. I enjoyed the thriller and spicy romance side. I saw the book on Kindle Unlimited and was excited to read it for its suspenseful name and book cover.
Author: Sophie Lark
Tropes: Dark, Mystery, Crime, Fun, Possessive-hero
Number Of Pages: 378
2. Dirty Letters
Dirty Letters is a mental health pen-pal romance in the same way that Punk 57 is. The story follows Luca and Griffin and its dual POV. They were kids and became pen pals. Griffin lives in England, and Luca lives in the US. They started exchanging letters and became best friends over the years. At 17 years old, Luca stopped writing to Griffin and never told him why.
Then eight years later, her father dies, and she goes to New York City to go through his things, and she finds a letter from Griffin. She decides to write back to him, and they rekindle that friendship. So it's childhood friends-to-lovers, second-chance romance. Since they've been pen pals, they use last names, so they never find out who the other person is.
Griffin is a rock star now, and Luca is a writer. The author highlights some mental health issues I haven't seen in other books. The book's first half was exciting, but the second half was boring. Overall, you can enjoy a secret long-distance relationship with steamy letters. Check out these romantic books on Kindle Unlimited.
Author: Vi Keeland
Publisher: Montlake Romance
Tropes: Billionaire, Mental Health, Musicians, Friends-to-lovers, Slow-burn
Number Of Pages: 299
3. The Fine Print (Dreamland Billionaires)
The Fine Print is a contemporary romance that is very popular on Kindle. The story follows Zahra and Rowan, also dual POV. Rowan is a billionaire. His grandfather passes away and leaves him a letter telling him that the one thing he wants from him is to own the company's shares. That is, if he takes over the amusement park that his grandfather had.
His grandfather had amusement parks, hotels, and a bunch of stuff in that industry, and he also leaves two letters to Rowan's brothers. So it is going to be a series. It's called The Dreamland Billionaires. As for this one, Rowan goes to work in the amusement park and meets Zahra. He has been very closed off. He used to be such a dreamer and loved drawing because life kicked him around. So the grandfather wanted him to get that magic back with the amusement park.
Zahra is the cutest, best female character ever. She's so strong and funny. She wants to be one of the park's creators, and she submits a proposal one day telling Rowan why she should be in the creator group, and he hires her. It is the grumpy sunshine situation and billionaire romance.
The book has diversity and disability representation too. You get to go through fall and winter with them. So there's also Halloween and Christmas. If you like groveling and the guy makes big romantic gestures for the girl, check it out on Kindle Unlimited.
Author: Lauren Asher
Tropes: Comedy, Grumpy-sunshine, Insta-love, Workplace
Number Of Pages: 448
4. The Cheat Sheet
The Cheat Sheet is a friend-to-lovers sports romance. We have Bree and Nathan, who have been best friends since high school. Nathan's a professional football player, and Bree teaches at a ballet studio. They've been pining over each other for years, and neither has told the other because they don't want to ruin the friendship. For some reason, they are forced to fake dates because the fans adore it. Since they're fake dating, both take the opportunity to test all the waters and see what real dating would be like.
Nathan reminded me a lot of Haley from One Tree Hill, which I love as my favorite show, and that's my favorite couple. They were so cute and sweet someone. The parts were too cheesy for me. I am the only one with a problem with two cheesiness in books because many people do love it.
Some parts did not affect my feelings toward the book. The ending was a little bit cliche, but it has no spice. So if you don't like spice, it doesn't have any. The Kindle edition is original and achieved the top 10 positions in the Adult Romance category on Kindle Unlimited.
Author: Sarah Adams
Publisher: Random House Publishing Group (Special edition)
Tropes: Sports, Fun, Fake-dating, Slow-burn, Mutual-pining, Forced-proximity
Number Of Pages: 336
5. Birthday Girl
Birthday Girl is a college erotic romance with a dual POV. It follows Jordan and Pike. Jordan's a 19-year-old girl who has a boyfriend named Cole. We do not vouch for him. For the story's point, he does exist, and it's beneficial that he's there because you meet his dad, Pike Lawson. Pike meets Jordan one night, and they do not know who the other person is. She finds out that Pike happens to be her boyfriend's dad.
Pike is 38, and Jordan's 19. So it is an age-gap romance. If you still need to read the age gap, you should try it because it'll change your mind once you meet Pike Lawson. Jordan and Cole, something happens to their apartment, and they are forced to go live with Pike. There's a lot of tension and pining spice. I recommend the Kindle edition and audiobook if you want to experience something new.
Author: Penelope Douglas
Narrator: Andrew Eiden, Jennifer Mack
Publisher: Audible Studios
Tropes: College, Age-gap, Forbidden, Slow-burn, Angst
Number Of Pages: 349
6. Twisted
Twisted is a dark romance series of four books with four best friends. The first one is Twisted Love which follows Alex and Ava and its brother's best friend romance. Her brother goes out of state for a reason, and he leaves Alex, his best friend, in charge of taking care of Ava and taking care of her.
Alex is a very icy, grumpy hero with a traumatic past. Ava's very sunshine and loving heroine also has a traumatic past. So there's a lot of trauma bonding in the book. There are a lot of changes for her type of thing. If you love groveling and big gestures, this book is for you.
The second book, Twisted Games, was excellent and impressive. It follows Bridget and Reece and also has a dual POV. Bridget happens to be a princess, and Reece is her bodyguard. Bridget is in line for the throne, but her brother comes before her. Once her brother decides not to take the throne, she's next. Now she has all the responsibility that she has to rise upon. So, she cannot date anybody that is not royalty, but she falls for her bodyguard. Check out this best-seller book on Kindle Unlimited if you love bodyguard romance.
Author: Ana Huang
Narrator: Cindy Kay, Aiden Snow
Publisher: Tantor Audio
Tropes: Multicultural, Dark, Grovelling, Insta-lust, Forced-proximity, Alpha-male
Number Of Pages: 360
7. Marriage For One
Marriage For One is a slow-burn, arranged marriage romance available on Kindle Unlimited. It's the book you need to read during snowing or late fall nights. Our hero is Jack, and the heroine is Rose. The story starts with them getting married. You have no idea why? Because they do not seem to know each other. They get married for a business deal. Jack is wealthy. Rose is opening up her local coffee shop, and he starts helping her out. They have to live together, which creates a forced proximity.
This book is very grumpy sunshine, and the romance part is very slow. So, make sure you're very patient to read. The plot, storyline, theme, and characters are good enough, but the writing style could be more varied and sometimes exciting. Overall, it's an enjoyable read.
Author: Ella Maise
Narrator: Stella Bloom, Lance Greenfield
Tropes: Fun, Dual-pov, Grumpy-sunshine, Suspense
Number Of Pages: 520
That's all I've got for you. I can make a part two if you want. I highly recommend the best Kindle Unlimited romance novels. I'm always reading two books simultaneously, a paperback and a Kindle. If you are a big reader, you should have a Kindle because it helps you at night too. If you're about to go to sleep and you're only lying in bed, it's easy to read with the Kindle.
Kindle Unlimited program is a lot more cost-effective for you. You can purchase a month, six-month, 12-month, or even 24-month subscription. You'll typically get a bigger discount when you do the subscription model. You also want to pay attention to the genre that you read.
If you're an author, every single author should be part of the Kindle Unlimited program because it gives you insight into other authors and their writing. The only way to improve is to keep writing and learn what other writers in your genre are doing, whether they're doing it right or wrong. That's how you learn. If you want to check out Kindle Unlimited, check out.
Read more romance books:
7 Grumpy Sunshine Romance Books