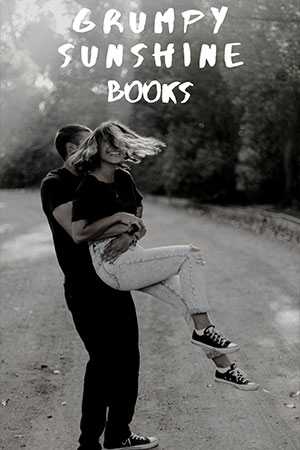 There's an old saying that opposites attract, which holds in romance novels. Sometimes it takes the human equivalent of sunshine to melt the coldest hearts. Sometimes two people should not work together on paper, but they can't live without each other. They are opposites, yet they bring out the best in each other. The opposites can be friends, or they can be in a romantic relationship. The perfect platonic example is Roy Kent and Ted Lasso in the popular series. They balance each other out and bring out the best in each other.
Romance novels are not restricted to one trope per book, and the grumpy sunshine romance books often overlap with the enemies-to-lovers trope. The grump is a pessimist, annoyed with the world, and generally wants to be left alone. The sunshine is a pollyanna who always sees the best in people and generally has an optimistic outlook on life.
For example, Hades and Persephone, both in traditional mythology or any of the million adaptations of their love story. These two people butt heads, and often the sunshine is frustrated. They have found the one person they cannot charm. The sunshine is the only person who can melt the icy heart of the grump and break down their walls. The grump realizes they have found the person they trust and feel safest with. So, books with grumpy sunshine romance are full of fun banter and usually involve a slow burn that will have you swooning when the characters finally declare their feelings for each other.
7 Grumpy Sunshine Romance Books
I'm a big fan of grumpy sunshine romance because I can relate my love life to it. Everybody loves it and wants to in their life. When I talk about romance books on BookTube or community, I find many readers who share or want to know about more grumpy love stories. This trope has much drama and strong bonding, making a story or book more interesting. As a romance reader, I read many and want to share my 7 favorite grumpy sunshine romance books. Let's discuss them!
| Name | Key Focus | Review (Goodreads) |
| --- | --- | --- |
| The Bombshell Effect | A single dad football player messes with his team owner's daughter, and they become a rivalry. | 4.0 |
| All Rhodes Lead Here | A divorced girl finds new life in a small town where a boy makes her life challenging, and their banter turns into love. | 4.3 |
| The Fine Print | A rich man creates a rival relationship with his girl worker, but soon they'll discover romantic tension. | 4.0 |
| Lore & Lust | In two different cultures, vampires fall in love. | 3.9 |
| It Happened One Summer | A girl is dealing with her difficulties while a fishermen fall in love with her. | 4.0 |
| Twisted Games | A European princess like her bodyguard and she wants to propose to him, but the situation always flip. | 4.1 |
| My Darling Duke | A duke faces forced proximity with a girl, and they start a fake relationship for a reason. | 4.0 |
Grumpy Sunshine Romance Books
1. The Bombshell Effect (Washington Wolves)
The Bombshell Effect is book one of the series, a grumpy sunshine sports romance. The story follows Allie and Luke. Allie is an heiress, and she comes from a very rich family. Her dad owns the Washington Wolves football team, and she has been a supermodel. But she's not sure what she wants to do with her life. Then her dad passed away, and she wasn't on excellent terms with him, but he left her everything, including the Washington Wolves football team. She's now the owner of this football team, who has no idea what she will do with it. So she wants to return it to America to take it over life.
Luken is on the Washington football team. He is the offensive team captain, a single dad, and an extremely grumpy man. The first day they meet, Allie moves in next door to him and comes over to offer him cupcakes. Luke thinks she is a fan who stalked him and insulted her. The next day, he discovers she is now the team's new owner! His entire world revolves around his daughter, the two falling in love.
It is so adorable that it made me laugh many times. If you like split romances, pick this one up. I had so much fun with this, and book three (The Marriage Effect) in the series is also grumpy sunshine. Book three is a marriage of convenience romance between her best friend and the defensive team captain. The story and the characters are promising, but the plot is not satisfactory. Overall, I enjoyed the chemistry and dialogues.
Author: Karla Sorensen
Narrator: Troy Duran, Melissa Moran
Publisher: Tantor Audio
Tropes: Romcom, Neighbor-romance, Forced-proximity, Single-parent
Number Of Pages: 238
Available: Audiobook | Paperback | Kindle | Audio CD
2. All Rhodes Lead Here
All Rhodes Lead Here is a grumpy sunshine slow burn romance. Nothing sexy happens until the 80% mark. Aurora's heroine is recently divorced from her husband and has returned to the small town she grew up in with her mum to restart her life. She has a lot of secrets about who her husband is. It was a very messy divorce. She was very broken up over it because she was in love with him, and he never treated her right.
So Aurora comes to the small town to get away with it, rent a room above a garage and find out when she moves into this garage. A grumpy, massive man (Rhodes) with a gun comes in and starts arguing with her for the property. Aurora proposes to pay triple to stay here, and Rhodes agrees with that. A forced proximity relationship begins to unfold, and it's a love story with Rhodes. He has a teenage son of his, and he works as he's a park ranger. She's trying to get back on her feet. If you like age-gap, single-parent and grumpy characters, I recommend it.
Author: Mariana Zapata
Narrator: Callie Dalton, Gomez Pugh
Tropes: Slow-burn, Friends-to-lovers, Single-parent, Music
Number Of Pages: 572
Available: Audiobook | Paperback | Kindle
3. The Fine Print (Dreamland Billionaires)
The Fine Print is an enemies-to-lovers romance that presents the ultimate sunshine character, Zahra. Three brothers are set to inherit the Disney Empire, the Dreamland Empire. But in their grandfather's Will, they all have to complete one task to inherit their money. One of the brothers is Rowan, who has to take over as the creative director of the theme park for six months to get his inheritance. That's where he meets Zahra.
Zahra is currently working there. Then she gets a promotion and works as part of the creative team in building the ideas for the theme park. That's how the two of them meet and their first interaction. Rowan thinks that she doesn't take life seriously then. He finds her a bit endearing and wants to help her with a fake identity. They start hitting it off, and it's a workplace billionaire romance.
The romance was grumpy sunshine, but sometimes it seems unrealistic that where author forced them to love. But it is worth the hype, and everyone loves this on TikTok. Avoid the hardcover for the negative quality issue, but the paperback is good enough for the font size, color, cover, and binding.
Author: Lauren Asher
Publisher: Bloom Books
Tropes: Multicultural, Disability, Fun, Hate-to-love
Number Of Pages: 448
Weight: 15.5 ounces
Dimensions: 5 x 1.01 x 8 inches
Available: Paperback | Kindle
4. Lore & Lust
Lore & Lust is a modern gay vampire grumpy romance set in a historical world. The vampires follow the old laws of the world. We have Haruka and Nino. When the story starts, Haruka is a Japanese vampire living in England, and Nino is an Italian vampire living in England. There are a lot of rules to the vampire lore in this.
Haruka needs one of the top vampire lords, and Nino is a vampire lord. So Haruka gets sent to Nino to bring him into the fold and do his duties. Nino is the ultimate cinnamon roll sunshine character. He is bubbling with energy, and Haruka is having none of it. He's a stoic grump, but then they stop falling for one another, which is so cute. It doesn't get steamy until the last third quarter of this book, but their slow burn is so adorable. So if you're looking for a fun vampire grumpy sunshine romance novel, here you go.
Author: Karla Nikole
Publisher: Karla Nikole Publishing
Tropes: LGBTQ+, Fantasy, Adventure
Number Of Pages: 282
Item Weight: 12.6 ounces
Available: Paperback | Kindle
5. It Happened One Summer (Bellinger Sisters)
It Happened One Summer is a funny women's fiction and grumpy romance that won Goodreads Choice Award Nominee. The main protagonists are Piper and Brendan. Piper's Instagram celebrity as well for being an heiress. She's living her life, partying it up, until one night, she goes a bit too far and gets arrested. Her stepfather cut off with her. Then Piper goes to spend the summer at her biological deceased father's hometown, where her mom and dad met, and she nurses to get there.
They have been sheltered their entire life, especially Piper. She's lived a very glamorous life and has no idea what she's doing in this small town. It's a small fishing coastal town, and she sticks out like a sore thumb. Brendan is one of the top fishermen there. He immediately sees Piper and falls head over heels in love with her. She's such a sunshiny character and can achieve so many different things. This book is the ultimate summer read, one of the best grumpy sunshine out there, and I recommend this steamy sunshine love story.
Author: Tessa Bailey
Publisher: Avon (First Edition)
Tropes: Mental health, Small-town, Enemies-to-lovers
Number Of Pages: 416
Available: Audiobook | Paperback | Hardcover | Kindle | Audio CD
6. Twisted Games (Twisted)
Twisted Games is the first book of the Twisted series, a contemporary princess, grumpy sunshine bodyguard romance. You have Bridget and Rhys. Bridget is the princess of a random European country. At the start of this, she finds out that her brother wants to get married to a commoner. So she has to step up and become the heir to the throne. But she doesn't want to do that and raises her bodyguard, whom she falls in love with. There's not much else I want to say because you experience it.
Bridget's a very sunshiny character. She struggles because she never intended to inherit the throne, but she takes it full stride and is awesome about it. There is an age gap between her and Rhys as well. There is a fun scene to do with her sitting on a throne and him kneeling before her. So it is the great grumpy sunshine love story that also has a historical vibe. I was not too fond of the instant tension between the characters, which indicates the lack of chemistry or romance. But I loved the humor, plot, theme and storyline.
Author: Ana Huang
Publisher: Boba Press
Tropes: Age-gap, Bodyguard, Royalty, Arc
Number Of Pages: 454
Available: Audiobook | Paperback | Hardcover | Kindle
7. My Darling Duke (Sinful Wallflowers)
My Darling Duke is Beauty and The Beast, retelling with the grumpy sunshine trope. In this one, you have Miss Katherine Danvers, who comes from a well-off family. They're high-end society but ended up in financial ruin when their dad passed away. So they are running out of money very quickly. Katherine has two younger sisters and wants them to be well off in society. So, she's engaged with The Duke of Thornton.
The Duke of Thornton is a recluse. No one has heard from him in years. He hasn't been in society in years. So, there are many rumors about him until the Duke catches on to Katherine. She has announced that they are engaged. So he comes out from being a recluse and isolated from society to meet her. Then he accepts to be in a fake engagement with her because he's intrigued by her. He is so grumpy, and she's so lovely to him. I love this historical romance so much. Also, it's one of the best historical romances I read last year.
Author: Stacy Reid
Publisher: Entangled (Amara)
Tropes: Historical, Disability, Fake-relationship, Fairytale-retellings, Forced-proximity
Number Of Pages: 344
Available: Audiobook | Mass Market Paperback | Kindle | Audio CD
Those are seven grumpy sunshine romance novels recommendations. If you have any recommendations, you can share them in the comment section. Happy reading!
---
More similar romance books:
7 Slow Burn Enemies To Lovers Novels