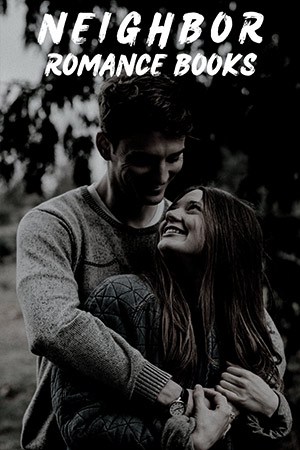 Are you date a neighbor or fall in love with your neighbor? Everybody in their life feels attraction or love for their neighbors. It's sometimes a taboo romance because of the married relationship. Neighbor romance books represent many romance tropes like slow-burn, enemies-to-lovers, forced proximity, forbidden, age-gap, angsty, and so on. I have a list of recommendations. Stay with me if you want to know.
7 Neighbor Romance Books
Reading neighbor romance with your neighbor is a good and romantic idea to show your love and confess. I want to share 7 neighbor romance novels for you. These are romance books where the couple in the book so happens to live next door. Some of these are my favorite books ever. So let's dive into it.
| Name | Key Focus | Review (Goodreads) |
| --- | --- | --- |
| Passion on Park Avenue | A girl is trying to achieve upper-class life, but her neighbor is trying to stop her, and they fall in love. | 3.7 |
| All He Wants For Christmas | A rich girl discovers her neighbor as her bodyguard, and she can not hold herself to get close to him. | 4.0 |
| Forever Right Now | The heroine deals with drugs and starts a new life where her neighbor is a lawyer, and they make a relationship. | 4.2 |
| The Air He Breathes | The hero and heroine are dealing with mental illness. As a neighbor, they help each other, which turns into romance. | 4.1 |
| Heidi's Guide to Four Letter Words | A girl finally proposes to her neighbor on a radio station where she podcasts adult books. | 3.9 |
| Neighborly | Two married neighbor couples swap their partner with each other, and they start a relationship. | 3.9 |
| Beach Read | Two writers find out that they are neighbors and help each other write, but it turns into love. | 4.0 |
Neighbor Romance Books
1. Passion on Park Avenue (Central Park Pact)
Passion on Park Avenue is a contemporary romance and women's fiction. The story follows Naomi, who has been wanting to be a part of Manhattan's upper class forever. That's what she's wanted ever since she was a little girl when she was born in the Bronx. She's finally almost there because she is a big CEO of a top-rated and well-to-do jewelry company. However, Manhattan's upper class, specifically her neighbor Oliver, only keeps excluding her and reminding her that she was not born into this life.
Oliver Cunningham is the son of the family that her mother used to work for as a cleaning lady, and he used to torment Naomi when they were children. Now they live next door to each other, and Oliver can't seem to remember Naomi and that they used to know each other as kids. It is a huge enemy-to-lovers romance. Naomi cannot stand all of her.
Oliver is very put off by Naomi but does not know why she hates him so much. He also doesn't realize that that woman is the same girl he used to torment as a kid in his apartment. The character's bonding and the building were not good enough for me. But the neighbor-to-lover in here was authentic and funny at points.
Author: Lauren Layne
Publisher: Gallery Books
Tropes: Friendship, Enemies-to-lovers, Arc, Fun
Number Of Pages: 290
Available: Audiobook | Paperback
2. All He Wants For Christmas
All He Wants For Christmas is a holiday neighbor's romance. The story is about Cole, who is a detective. The mayor of his town has tasked him to keep an eye out for his daughter (Mia) and the hero here. He is very smitten with his daughter, but Mia's relatively younger than him. So he doesn't want to make her feel uncomfortable, even though he is very smitten with her.
When Mia moves out of her dad's house, she moves into the same apartment building that Cole lives in, thinking that the dad thinks Cole will look out for her and protect her. That gives them a perfect opportunity to fall in love by being in forced proximity together.
Too many side stories and characters make the story a little bit boring. Overall I enjoyed the bodyguard theme and the slow-burn relationship. The hardcover has some negative quality issues, but the paperback is perfect for font size, color combination, cover, page quality, and binding.
Author: Kati Wilde
Publisher: Independently
Tropes: Holiday, Possessive-alpha, Virgin-heroine, Smutty, Small-town
Number Of Pages: 222
Dimensions: 5.5 x 0.56 x 8.5 inches
Available: Paperback | Kindle
3. Forever Right Now
Forever Right Now is an emotional college romance with a next-door neighbor. Our heroine, Darlene, is coming out of rehab. She was in a very abusive relationship and became a drug addict. Finally, she's out of that life and never wants to return to that life. So she decides to fulfill her lifelong dream of becoming a dancer in San Francisco in hopes of becoming a professional dancer. Since she moved to San Francisco, she has had new neighbors (Sawyer) below Darlene in the apartment complex below her lives.
Sawyer is studying to become a lawyer, and he is also a single father. To a beautiful baby girl, Sawyer and Darlene are very instantly attracted to one another. However, they decide to distance themselves from one another because Sawyer doesn't want Olivia to get attached to somebody where it could eventually fall apart. He's very protective of his little girl.
Darlene is hesitant to be in a relationship with Sawyer because of her past. But then they start to get to know one another. Darlene may or may not babysit for a couple of times, and they start falling in love and finally telling each other how they feel. The book's first half is boring, but the second half is a heartwarming and emotional story. It's heavy emotional at points. So please be aware. More people need to read it because it's beautiful and I recommend it.
Author: Emma Scott
Narrator: Greg Tremblay
Publisher: Tantor Audio
Tropes: Angsty, Strong-heroine, Family, Friends-to-lovers,
Number Of Pages: 285
Available: Audiobook | Paperback | Kindle | Audio CD
4. The Air He Breathes (Elements)
The Air He Breathes is a single-parent neighbor romance that won Goodreads Choice Award Nominee. It is about our hero (Tristan), who recently faced a horrible tragedy where he lost his son and wife. Our heroine (Elizabeth) has also experienced loss. Her husband recently died, and she is now a single mother. Ever since her husband died, she's been living with her mom, coping with what she's going through. She and her daughter decide to return to their house after being away for a little while. Then she realizes once she gets there, she has a new neighbor.
The way that they meet is very unfortunate. Elizabeth accidentally hits his dog with her car, and she ends up driving him with the dog to the vet. Tristan's super upset, and she's trying to remedy the situation and pay him back in any way she can. Then they start to get to know and use one another to deal with their grief of losing the person they love.
They get together and think that the other person is their spouse that died. It's very unhealthy, and they decide to once they decide to cut things off. But they start to realize and learn about who this actual other person is, and they begin to fall in love with one another. The plot, storyline, character building, and romance are very satisfying. I recommend it if you like a second chance romance with a single dad/mom.
Author: Brittainy Cherry
Narrator: Brian Pallino
Publisher: Audible Studios
Tropes: Drama, Slow-burn, Second-chance, Suspense
Number Of Pages: 308
Available: Audiobook | Paperback | MP3 CD
5. Heidi's Guide to Four Letter Words
Heidi's Guide to Four Letter Words is a romcom neighbor love story. This book made me cackle more than any book I've ever read. Listen to the audiobook if you haven't yet. The audiobook is fantastic. We have Heidi, who got fired from being a kindergarten teacher. The only job that she comes across is a job at an audiobook company. On her first day on the job, she doesn't realize that this company only does steamy books. Heidi categorizes herself a little bit as a prude and shy.
So, one night she gets drunk off some box wine gets some old podcasting equipment out and decides to read scenes from a naughty book on a podcast. Then she posts it drunkenly in hopes of getting more comfortable around the space she's been put in for work and hopefully getting enough confidence to ask out her next-door neighbor. She has a massive crush on him and talks about him on this podcast. He'll do yard work in front of his house, and she'll stand there and see him shirtless. But he's so cute and sweet about it. If you want a book to make you laugh and show the romantic way to confess, this one is for you.
Author: Tara Sivec
Narrator: Andi Arndt
Publisher: Audible Originals
Tropes: Humor, Steamy, Love-triangle
Number Of Pages: 197
Available: Audiobook | Paperback | Audio CD
6. Neighborly (Erotic Accommodations)
Neighborly is LGBT neighbor erotica. We follow Heaven and her boyfriend Calvin, who move to a new duplex. There she meets their next-door neighbors. Their names are Tasha and Stephen. Tasha and Stephen have been married for quite a long time, but they also have an open relationship. So the moment that Tasha and Heaven see one another, they cannot stop thinking about one another.
These two women are thoroughly infatuated with one another. So their respective partners are all for it. They do what you want. I loved the honesty and open mind relationship between them. If you want polyamory romance, I recommend it to read with your partner.
Author: Katrina Jackson
Tropes: Polyamory, Queer, Spicy, Realistic-fiction
Number Of Pages: 116
Available: Audiobook | Paperback | Hardcover | Kindle | Audio CD
7. Beach Read
Beach Read is a slow-burn funny, steamy neighbor romance that achieved Goodreads Choice Award Nominee. This one is about Jan and Augustus. Jan and Augustus are next-door neighbors during the summer of January. His father died, and she goes to the beach house he owns. There she meets Augustus, who is having a huge party one night in his beach house, and she is very annoyed by it. They are both novelists.
Jan writes romance books, and Augustus writes murder mystery, more deep thought books. So both of them are a little bit in a writer's rut. They ask the other person or challenge the other person to write in their genre instead. Or she tests him to write a happy ending to his story, and he tests her to do something else.
So, they go on these research trips to research their books and start to fall for one another. The only negative side of the book is the lack of chemistry or romance. But it is a big staple in the romance community. If you haven't read this yet, please do.
Author: Emily Henry
Publisher: Penguin Publishing Group
Tropes: Rom-com, Slow-burn, Grief, Forced-proximity, Banter
Number Of Pages: 384
Available: Audiobook | Paperback | Hardcover | Kindle | Spiral-bound | Mass Market Paperback
Bonus book: The Wallflower Wager
The Wallflower Wager is a historical neighbor romance. It is the third book in Girl Meets Duke series. The plot is about Lady Penelope. She lives in a house filled with a bunch of animals she rescued. There are so many different kinds of animals living in this house. She rescues them because no one else will and provides them a home. Gabriel is an up-and-coming man who wants to renovate the house next to Penelope's Howe.
However, Gabriel realizes she owns all these pets, and no one will want to live next to a house and buy a house filled with smelly, stinky, and loud pets. So he tells Penelope to get rid of all these animals. It is the journey of them finding homes for all these animals. I may fall in love with the middle of it, which is so cute. He's very broody and standoffish, and she's the sunshiny heroine. It's a very grumpy sunshine romance book.
Author: Tessa Dare
Narrator: Mary Jane Wells
Publisher: HarperAudio
Tropes: Alpha-hero, Historical, Funny
Number Of Pages: 368
Available: Audiobook | Paperback | Hardcover | Mass Market Paperback | Audio CD
Those are some romance books that have the neighbor's trope in them. Please let me know below if you have read any of these books or plan to read them. Happy neighbor love reading!
Read more romance books:
15 Forced Proximity Romance Novels
10 Romance Books With Small Town