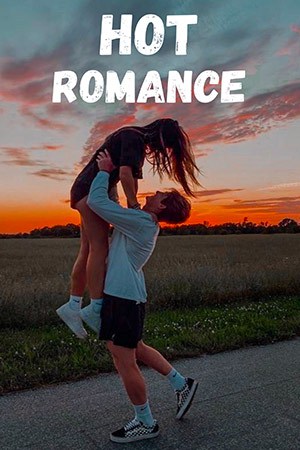 My Life Next Door is about a young girl going into her senior year of high school. It's about a girl named Samantha who lives with her mom and her sister, and they live next door. There are eight kids, so they're together. Ten people live there. The mom is always like breastfeeding in the middle of everywhere, and Samantha's mom cannot stand it.
She has told her not to talk to the Garretts family like her entire life. Do not even mess with them because they are obnoxious and crazy. But Samantha meets one of the Garretts, and they start hanging out and making a good relationship. Also, we see how the relationship develops without hurting anyone. Follow me if you are waiting to read like My Life Next Door!
5 Books Like My Life Next Door (Contemporary Romance)
My Life Next Door by Huntley Fitzpatrick is one of the best family and relationship books I want to read repeatedly. The characters and plot development are so natural and beautiful. Are you waiting to read this kind of book? Do not worry! I'm going to review 5 books similar to My Life Next Door. Let's go!
1. On The Fence
On The Fence is about Charlie, who lives with her dad and three older brothers. Men and boys raised her, and she's very boyish herself. So she loves sports and doesn't wear makeup. The author presents her as an ultramodern girl. Charlie wears jeans and hoodies and throws her hair in a ponytail all the time, and she's not your stereotypical "girly girl."
At the beginning of the story, she's forced to get a job, and at this job, she becomes friends with girls starts discovering that she might have this other side to her. Then she also starts to have these secret, midnight conversations with her brother's friend who lives next door, over the fence, with each other. A relationship begins to build and change from those meetings that they have. Like My Life Next Door, It's a story about discovering yourself and being true to who you are.
Author: Kasie West
Average Customer Review: (4.6 out of 5, on Amazon)
Category: Teen & Young Adult Fiction about Dating, Relationship
Available: Audiobook | Paperback | Kindle | Audio CD
---
2. The Distance Between Us
This book is about Caymen Meyers, who lives with her mom above a doll store, which her mom owns. It's like creepy porcelain dolls. They don't have a lot of money because they sell porcelain dolls. Her dad is not in her life, and pretty much the only people who come in to buy these dolls are rich, snobby people. Then one day, a rich, snobby boy comes, and they form a friendship.
Caymen realizes that his money is not the only thing that defines him, whereas her lack of money does not define her. Xander, the rich guy, was super sweet. He wants to break free of that mold, which shows through in his personality. But for most of the story, it's about them being friends and being there for each other. You can relate them to the book My Life Next Door. I would highly recommend this if you're looking for something cutesy easy to read. If you want a nice contemporary, this would be one that you should pick up.
Author: Reyna Grande
Average Customer Review: (4.7 out of 5, on Amazon)
Category: Emigration & Immigration Studies, Contemporary Romance
Available: Audiobook | Paperback | Hardcover | Kindle | Audio CD
---
3. The Upside of Falling
This book follows two different characters: Becca and Brett. Becca doesn't believe in true love, but she loves reading romance novels. Her friends keep teasing her about not having a boyfriend. So she decides that she's going to pretend to have a boyfriend. The other person that follows Brett has it all. He's the captain of the football team. He can get whatever he wants, but he hasn't ever been very interested in dating anyone.
When Brett overhears Becca telling someone that she has a secret boyfriend, he decides to step in and be the secret boyfriend. But some things go wrong, and real feelings get in the way. Then it becomes confusing what do we feel. Becca and Brett are such sweet people who care about each other and care about everyone. It's a cute book that you should pick up if you enjoy contemporary romance similar to My Life Next Door.
Author: Alex Light
Average Customer Review: (4.4 out of 5, on Amazon)
Category: Teen & Young Adult Romantic Comedy, Dating
Available: Audiobook | Paperback | Hardcover | Kindle | MP3 CD
---
4. Until Friday Night
This book is the first book in Abby Glenn's new young adult series. Like My Life Next Door, It is a very mature young adult book and very mature themes. The story follows two main characters, and it's told from both their points of view. One is Maggie, who refuses to speak after witnessing her dad murder her mother two years ago.
So she's been living with her godmother, but it's not working out, so she moves to Alabama with her aunt and uncle. There, she attends a new school, and she has to struggle to make new friends and fit in, especially when all she wants to do is be alone and not talk about her past. That's where our other main character comes in. His name is West, and he is going through a rough time at home because his dad is dying from cancer and none of his friends know about it.
From the very start, Maggie can tell that West is going through something and that he's hiding something big that's hurting him. So she starts opening up to him and talking to him, which she refuses to do with anybody else. They form a weird bond where they rely on each other to help each other. So obviously, this deals with harsh topics, and they're dealt with extremely well in this book. It's dealt with respectfully, and it isn't over-the-top at all.
Author: Abbi Glines
Average Customer Review: (4.6 out of 5, on Amazon)
Category: Contemporary Romance, Sports Romance
Available: Audiobook | Paperback | Hardcover | Kindle
---
5. Alex, Approximately
It's one of my favorite contemporaries after My Life Next Door. The story follows Bailey, who is a classic film buff. She loves watching all classic films. She's on the site with a forum that talks about movies, and she gets to talking to this guy named Alex. They're good friends, and they talk about movies. Bailey lives in Washington with her mom and stepdad, but she decides to move to California to live with her dad. That brings Alex into situations in which she's been talking to you.
Alex lives in the same town where her dad lives, which is odd and random. When Bailey moves, she decides not to tell Alex that she has moved there. She wants to scope things out and figure out who he is, find him, and determine if they are super compatible. They are online, and they get along well with each other.
While Bailey moves with her dad, she's settling into life in California. She gets a job at this museum, and then she meets a guy named Porter, a security guard there. She starts to have feelings for him. So she gets very confused about her feelings about Porter and about Alex, who she's had a lot of crushing on online. But little does she know that Porter is Alex. Alex doesn't know that Bailey is who he's been talking to online as well.
So Bailey and Porter talk to each other online, but they also don't know that they're talking to each other in real life. That's the whole premise of this book, and I enjoyed it. This book is perfect for summertime, and it takes place in California and talks about surfing. Also, it takes place in the summer.
Author: Jenn Bennett
Average Customer Review: (4.6 out of 5, on Amazon)
Category: Teen & Young Adult Contemporary Romance
Available: Audiobook | Paperback | Hardcover | Kindle | Audio CD
---
Read More Similar Books
Fantasy Romance Books: 10 Books Similar To From Blood And Ash
Adult Romance Books: 7 Books Similar To Ugly Love
Vampire Romance Books: 5 Books Similar To Crave
Historical Romance Books: 5 Books Similar To Edenbrooke
College Romance Books: 5 Books Similar To Punk 57