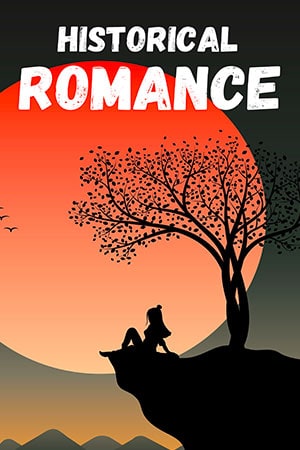 Edenbrooke by Julianne Donaldson takes place in the eighteen hundreds in England. It begins in Bath, where the main character, Marianne Daventry. She is staying with her grandma after her mother passed away, and her father sent her to live with her grandmother in Bath. Her sister lived with their cousins in the town for a season. In this story, as it progresses, she is sent a letter from her sister, Cecily, another main character.
Marianne puts her loyalty above everything else. She doesn't even admit until the end of the book that she is in love with Philip. At the end of the story, Marianne is kidnapped by the highwayman, the other main character.
Philip returns and saves Marianne, and they admit their feelings for each other. Books like Edenbrooke is a charming and engaging romance novels that will delight fans of the genre. If you love Edenbrooke and are looking for similar books, here are some books you might enjoy.
10 Books Like Edenbrooke (Historical Romance)
Edenbrooke is an adventurous book where you find true love and loyalty. After reading this book, I learned about the proper meaning of love and what a lover should do.
This historical romance book inspired me to read more books. A sequel to Edenbrooke called "Heir to Edenbrooke" follows the story of Marianne Daventry's younger sister. She finds herself unexpectedly inheriting the estate of Edenbrooke and faces the challenges that come with her new position. After reading it, I read many romantic books, and now I will talk about ten books similar to Edenbrooke that'll help you discover differently. Let's go!
1. Bridgerton: The Duke and I
Bridgerton follows Daphne, the oldest daughter of eight children, and she is ready to come out into society and find a husband. Unfortunately, she doesn't have many promising marriage offers when she first comes out. So she ends up making a deal or scheme with the Duke of Hastings to benefit each other by fake dating.
Daphne will hopefully get more good marriage offers. The Duke of Hastings can avoid all other women trying to marry him because he is not interested in marriage. So it goes from there. It was an enjoyable read. Anthony is not a massive part of the book at all. Throughout most of the book, he knows about the scheme between Daphne and Simon, and he's all right with it as long as it doesn't damage Daphne's reputation in society. So as soon as he kisses her, that is accurate.
Anthony does get upset with Simon and forces her to say she has to marry him, and they do that whole duel. So that was accurate, but he knows what's going on throughout, and they combined some characters. There's a maid that raises Simon and helps with his stutter. Simon and Daphne meet entirely differently in the book compared to the movie. So read this book if you like the story of Edenbrooke.
Author: Julia Quinn
Average Rating: 4.6/5
Category: Regency Historical Romance
Available: Audiobook | Paperback | Hardcover | Kindle | Mass Market Paperback
2. Romancing Mister Bridgerton
Romancing Mister Bridgerton is the fourth in the Bridgerton series by Julia Quinn. The book has two main characters, Penelope Featherington, and Colin Bridgerton. Since she first laid her eyes on him, Penelope has adored her best friend's brother, Colin Bridgerton. He thinks that she knows everything about Colin. She watches him here and there.
The heart of the story is that she's stunned when she stumbles upon his greatest secret. She feels like she doesn't know him at all. On the other hand, Colin, a lady's man who's an empty-headed charmer, is tired of this and tourist gossip and people's presumptions by the town's gossip columnist, Lady Whistledown.
Colin returns to London, he realizes, and he comes to acknowledge that Penelope has changed. She's not like how she used to be. She's matured, and he's becoming into her feelings towards her. However, like in every story, when he finds out that Penelope herself has a secret about their dilemma happens, he's not sure how to see her in this different light.
I thought that was a nice twist to the character Julia Quinn wrote because it's something profound and personal, even getting a different side to him besides his outside character. The relationship between Penelope and Colin, it's a sweet relationship. It grows from an uneasy acquaintance to friendship to a more intimate romantic relationship, and the book's plot is a whistle down. It was such a big secret, and the writing is beautifully written, similar to Edenbrooke.
Author: Julia Quinn
Average Rating: 4.6/5
Category: Regency Historical Romance, Women's Historical Fiction
Available: Audiobook | Paperback | Hardcover | Kindle | Mass Market Paperback
3. Matchmaking for Beginners
The book is about the character Marnie MacGraw. She is engaged to a man. At the beginning of the book, she's going to a Christmas party, and her fiancee's family throws the Christmas party. There are many women who all wear red, and there's this certain dish that is served. Blix is the fiancee's aunt who lives in Brooklyn, and this party is happening. She's known as the black sheep of the family. Everybody says she's a witch or whatnot. As soon as Blix meets Marnie, she feels connected and knows she gets this revelation.
Marnie does marry her nephew, which lasts a week, and then they get a divorce. Blix thinks of herself as a matchmaker. She sees people, and they have like a spark or a color. Also, she sees another person and knows she has an inner sense that they belong together.
So she does everything she can to get them together. The story propels forward, and maybe what you would think is a predictable way. If you're looking for an easy read like Edenbrooke, I recommend Matchmaking For Beginners by Maddy Dawson.
Author: Maddie Dawson
Average Rating: 4.5/5
Category: Humorous Fiction, Historical Romance
Available: Audiobook | Paperback | Hardcover | Kindle | MP3 CD
4. The Viscount Who Loved Me
The Viscount Who Loved Me is the second book in the Bridgerton series. It is an enemies-to-lovers trope, and we have Anthony, the eldest Bridgerton child, who has decided that he will get married. But he does not want to marry for love. So he picks out the diamond of the season. Edwina Sheffield is the stepsister of Kate, who is older than her.
She is happy for Edwina to marry, but absolutely no way she will marry Anthony Bridgerton. She's read all about him in Lady Whistledown's new sheet. He is not good enough for her stepsister. So then Kate makes it her life's mission to sabotage Anthony's attempts on Edwina.
Julia Quinn does such excellent banter and humor and should write historical romance. My favorite scene is when they play mall at Antony's country home, where they're having a big get-together like they've invited people. So they decide they will play and invite Kate to play as well.
So the rules for power in Pamela Bridgerton's style are that there are no rules. It's every man for themselves. The winner is the best cheater. Kate was born to be a Bridgerton and born to play pal. She is so fantastic at sabotaging any attempts Anthony makes to win.
During this time, Anthony and Kate feel something more for each other. Anthony and Kate have an irrational fear that they need to deal with, and they've never spoken about it because it's irrational. It's not stupid to each of them with their fears. Throughout the book, Kate overcomes hers. It's the more resolved way.
Would she get through it without any problems this time around? So you don't know whether that happens or not. Anthony doesn't want to fall in love. He can feel himself falling in love with Kate and vice versa. That gets a bit emotional when you read that. So overall, I thoroughly enjoyed this book.
Author: Julia Quinn
Average Rating: 4.6/5
Category: Regency Romance
Available: Audiobook | Paperback | Hardcover | Kindle | Mass Market Paperback
5. The Wild Ones
This book is about a girl named Cami, who grew up on a ranch in North Carolina, somewhere in Kentucky. She could not accept that she needed to dump her loser of a boyfriend she didn't even love for the guy. She grew up on a horse farm and goes back home for the summer while school is on break and meets at a bar. This whole thing starts, and it is rough.
So this book of new adults holds a dual perspective. You get Cami's view alternating with a Trick whose real name is Patrick every other chapter. You will get a lot of climax going on in more than mine. It started happening that you need to read and find out what happened next. Once the plot didn't pick out, it was more enjoyable. If you're looking for a new adult book, give The Wild Ones a chance after Edenbrooke.
Author: M. Leighton
Average Rating: 4.3/5
Category: Erotic Fiction, Romantic Suspense
Available: Audiobook | Paperback | Kindle | Audio CD
6. The Secret of Pembrooke Park by Julie Klassen
The Secret of Pembrooke Park is a charming historical romance novel that follows Abigail Foster. She uncovers the secrets of the Pembrooke estate. This book has a similar feel to Edenbrooke's atmospheric setting and engaging romance. Klassen's writing style is captivating, and her characters are memorable.
7. The Heiress of Winterwood by Sarah E. Ladd
The Heiress of Winterwood is another Regency-era romance with a strong and determined heroine, Amelia Barrett. She faces the challenges of being a wealthy heiress. Like Edenbrooke, this book has plenty of romance, intrigue, and a realized historical setting.
8. The Dancing Master by Julie Klassen
Another book by Julie Klassen, The Dancing Master, is a charming Regency-era romance that follows Alec Valcourt. He tries to establish himself as a dancing master in the small village of Beaworthy. This book has a delightful cast of characters and a slow-burn romance to keep you invested until the end.
9. The Innkeeper of Ivy Hill by Julie Klassen
The Innkeeper of Ivy Hill is a heartwarming historical novel that follows Jane Bell, a young widow. She takes over her late husband's coaching inn. This book has a strong sense of community and features a lovely romance between Jane and a former suitor who returns to town.
10. A Bride of Convenience by Jody Hedlund
A Bride of Convenience is a sweet historical romance that follows Clara, a young woman. She agrees to a marriage of convenience with a wealthy stranger to secure a future for her family. This book has a delightful romance and plenty of heartwarming moments.
---
These books have a similar feel to Edenbrooke with their engaging romances, atmospheric settings, and realistic historical details. Each book is unique, but they all share a sense of charm and warmth that will delight readers who enjoyed Julianne Donaldson's beloved novel.
Read More Similar:
Historical Romance Books Of All Time
Best Steamy Historical Romance Books
Historical Romance Authors Like Julia Quinn
Historical Fiction Authors Like Kristin Hannah