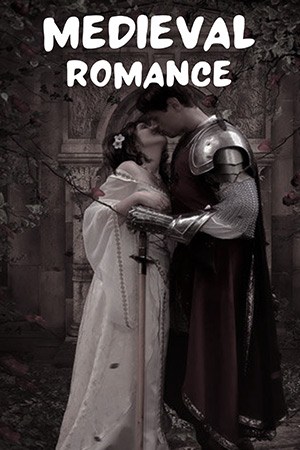 Medieval romances are adventure stories, gallant love, chivalry, and heroism. These represented the social order and ideals of the Middle Ages. Tales of King Arthur Merlin and the Knights of the Round Table were very idealized and not the reality of medieval England at all. Around 1135, a monk produced a history based on legends. The history became a basis for further legends of King Arthur and his court.
In medieval times, courtly love was a system of romance practiced. It was outside of marriage and did not involve any sexual contact. Many marriages in the medieval were arranged, so love had nothing to do with them. They were formed for political or economic reasons. But you can not resist the attraction and love.
So when you fall in love, you will hardly forget the rules and politics and want your relationship to be successful. As with many restrictions and regulations, medieval relationships or love were struggling. If you want to read medieval romance novels, you are on the right track.
10 Medieval Romance Novels (Middle Age Historical Fiction)
When we think of knights during medieval times, we think of courageous men who chose to defend their honor in feats of jousting, chivalry, and dragon slaying. But that's not how it was for the actual knights. Jousting wasn't always a part of the culture of being a knight, and dragons weren't real, no matter how much we wish they were. There weren't a lot of options for other religions.
So almost everyone that lived in medieval Europe was Catholic. Though there were rules of things to do: live for honor, protect the weak, and respect the virtues of women. Also, there were far more rules of what not to do. Romantic relationship was strictly prohibited. So medieval romance is one kind of historical fiction representing a real-life story. I will review 10 medieval romance novels for you. Let's go!
1. The Madness of Lord Ian Mackenzie (Mackenzies & McBrides)
The story follows Beth Ackerley, a widow who has recently become engaged to a man. She thinks that she's going to have this drama-free happy life. All that changes when she meets Ian Mackenzie at an opera. He discovers who she's engaged to, and he secretly slips a little note into her glove, saying that her fiance is mad. That he's not who she thinks he is. So, she doesn't know what to think and tries to flee the opera.
Before Beth leaves, Ian says, Hey, why don't you marry me instead? So Beth doesn't know what to think because she's heard some things about Ian. They call him the Mad Mackenzie. So Ian is on the spectrum, and we know that as readers today. But back then, they didn't know anything. They thought he was crazy. So she's confused because she doesn't know what to think, but she's drawn to him.
Ian is one of the most endearing characters that I have ever read. He spent most of his life in an asylum, where he was tortured and had a very rough life. Despite all of this, he has made something of himself, and he tries so hard to understand what Beth is feeling for him. Beth was so perfect for Ian. She was so strong-willed and stood up for him. If you have not read this book yet, please read it.
Author: Jennifer Ashley
Publisher: Berkley, Reprint edition
Average Customer Review: (4.4 out of 5, on Amazon)
Tropes: Scottish History, Mystery, Angsty
Number Of Pages: 338
Available: Audiobook | Paperback | Hardcover | Kindle | Mass Market Paperback
---
2. The Bride (Lairds' Fiancées)
This book is about Jamie and Alec. Jamie's father is in trouble with the king. He has not paid his taxes. As a punishment, he has to marry off his daughters, and he does not want to marry Jamie. So he decides that he's going to hide Jamie away. When these Scotsmen come to choose his daughters as their bride, one of the workers who work for Jamie's father decides that he does not have it. So when the Scotsman comes, he talks to them and gets to know who he thinks would be the best fit for Jamie. He chooses Alec!
Alec is a very young lady, and he's very strong, powerful, and layered. So he decides that Alec is the perfect match for Jamie. They are married and sent on their way. There were times when I was crying and laughing so hard. Jamie was brave but also a little naive. She gets into some of these situations, and they're hilarious. Pick this one up if you haven't read much from Julie Garwood's medieval romance.
Author: Julie Garwood
Publisher: Berkley
Average Customer Review: (4.6 out of 5, on Amazon)
Tropes: Historical Culture, Enemies-to-lovers, Forced-arranged-marriage
Number Of Pages: 388
Available: Audiobook | Paperback | Hardcover | Kindle | Mass Market Paperback
---
3. My Darling Duke (Sinful Wallflowers)
This has got a lot of hype on Book Tube. The story is about Kitty Danvers. She is desperate for marriage to support her family and help her sister get a better match. So she concocts a plan in her head along with her friends. In this book, five friends are all wallflowers and want to marry. They've been in the season for a few years, and they want to marry.
So Kitty sends a betrothal announcement to a paper saying that she is engaged to the reclusive Duke Thornton, and he has not been seen in society for ten years. She thinks it's a perfect plan because no one's seen him. Alexander Duke Horton hears of this news, and he is so intrigued. So he takes it upon himself to go to a ball in London to find out who Kitty is.
Once he meets Kitty, he decides that he will go along with the engagement as long as she agrees to come back to Scotland with him and spend some time with him alone. It is where things get interesting because they have this push and pull. Alexander is so stubborn, but he is falling for Kitty. So their chemistry was amazing.
Author: Stacy Reid
Publisher: Entangled: Amara
Average Customer Review: (4.4 out of 5, on Amazon)
Tropes: Regency, Steamy, Fairytale-retellings, Fake-dating
Number Of Pages: 344
Available: Audiobook | Mass Market Paperback | Kindle | Audio CD
---
4. Never Seduce a Scot (The Montgomerys and Armstrongs)
This is one of the first historical romances I fell in love with. We follow two rival clans, and the king wants to create a truce for these clans because they're the most powerful clans in Scotland. So he sends a letter at the beginning of this book saying that the laird from the Montgomery clan has to marry the daughter of the Layard from the Armstrong clan.
Eveline Armstrong got in an accident a couple of years ago, and she has not been able to hear since that accident. People don't understand what's going on with her. She can read lips, but she can't hear and speak. So people think that she's daft or. But despite Eveline's accident, she's so strong and determined. When she gets married to Graham and moves back to his home, she's determined to be accepted and not let her injure her because she's different from everyone else.
Eveline decides that she's not letting that stop her from living her life and being happy. Graham, at first, doesn't want a real marriage. She's going along with it because it's what his king wanted, and he's not going to go against the king. But the more he's around Eveline, the more he sees how determined and strong she is. So he starts to fall for her. This is everything that I could want in a medieval romance.
Author: Maya Banks
Publisher: Ballantine Books
Average Customer Review: (4.5 out of 5, on Amazon)
Tropes: Scottish History, Marriage-of-convenience, Alpha-male, Hate-to-love
Number Of Pages: 418
Available: Audiobook | Paperback | Mass Market Paperback | Kindle | Audio CD
---
5. Dreaming of You (The Gamblers of Cravens)
Our main character, Sara, is a writer who wants to observe London's underground gaming halls for her latest novels. So she decides she will go to the most famous underground gaming hall. Derek is the son of a prostitute, and he had a rough upbringing, but he's learned to make his way through life. So he's accumulated wealth and power, but he still doesn't feel worthy.
Once Derek meets Sara, the walls he has built up and kept his whole life come crumbling down. This was such an enduring love story. Derek is such a damaged, tortured soul, but he has a heart of gold. When he falls for Sara, he does it completely. Moreover, he cherishes her and protects her is so sweet and romantic.
Author: Lisa Kleypas
Publisher: HarperCollins e-books
Average Customer Review: (4.5 out of 5, on Amazon)
Tropes: Erotic Westerns, European Literature, Angst, Jealous Possessive Hero
Number Of Pages: 384
Available: Audiobook | Paperback | Mass Market Paperback | Kindle | Audio CD
---
6. The Footman and I (The Footmen's Club)
This one follows a group of men who have money and influence but don't want to marry someone who wants only those things. They want to marry someone they can trust and fall in love with to spend their time with. So what they do is that they dress up as servants in the household to spy on the girls easily. They will be entering into the season, which could potentially try to be their wife.
It is the romance between our main hero, who dresses up as a footman, and then our main heroine, who doesn't want a marriage. But she finds herself falling in love with the Footman. She's torn between her feelings because she knows she can't marry a Footman. But she also knows that she can't marry someone she doesn't love. So it was a fun and quirky idea with a medieval romance theme.
Author: Valerie Bowman
Publisher: June Third Enterprises
Average Customer Review: (4.4 out of 5, on Amazon)
Tropes: British Literature, Annoying-heroine, Drama
Number Of Pages: 274
Available: Audiobook | Paperback | Kindle | Audio CD
---
7. The Duke in My Bed (The Heirs' Club of Scoundrels)
It's about the main character (Louisa Prim), who is very strong-willed. But Louisa knows that she needs to marry for money because she has a whole family to take responsibility for. Her family is left destitute, and it's up to her, as the eldest, to be married to that she can use her husband to spread the wealth among the family members. She doesn't expect to fall for a grumpy person who is always angry. But he only cares and protects her and is only sweet to her.
Then afterward, there are many scenes where they're trying to fight their attraction for each other, where they're trying to lie to each other about each other's feelings because they don't. They're lying to themselves, and they don't want to admit their feelings for each other. Also, there are certain scenes with the family members, too, that made my heart beat a little bit faster. So I recommend you to check this medieval romance one out.
Author: Amelia Grey
Publisher: St. Martin's Paperbacks
Average Customer Review: (4.2 out of 5, on Amazon)
Tropes: American Literature, Humor, Virginal-heroine
Number Of Pages: 320
Item Weight: 4.8 ounces
Dimensions: 4.18 x 0.9 x 6.8 inches
Available: Audiobook | Mass Market Paperback | Kindle | MP3 CD
---
8. What a Difference a Duke Makes (School for Dukes)
This one is for the fan of romance readers who love single dads. So our main hero (Edgar Rochester) is very brilliant at his job. He's an inventor, and he works at the train station. In this place, he tries to make sure that the railroads and trains are built properly so that people can travel. So he's focused on his work, and he's a workaholic. But what Edgar doesn't know what to do is to take care of his twins at home. So he hires our main heroine (Mari) as a governess, not checking in on her background.
Mari and Edgar quickly realize that they have a great working relationship. She's got a good handle on the kids. Edgar doesn't expect to have this strong attraction for her and this sexual tension that happens when they're in a room together. Afterward, this book was so good that there were so many heartwarming scenes with our characters.
Edgar learns to be a proper father and learns what it takes to be a proper man of the household, caring about the emotions of his twins and learning about their stories. Mari fits in the family well, and it breaks your heart when certain things happen. There are a lot of beautiful scenes in this book that made me a little bit emotional. So it is my all-time favorite medieval romance novel.
Author: Lenora Bell
Publisher: Avon
Average Customer Review: (4.3 out of 5, on Amazon)
Tropes: Women's Historical Fiction, Humor, Single-dad, Alpha-male
Number Of Pages: 389
Available: Kindle | Mass Market Paperback
---
9. His Scandalous Kiss (Secrets at Thorncliff Manor)
Our hero, Richard Heartly, is a war veteran. He comes back, and he's badly scarred. Also, he gives up on romance and feels bad about himself because he was good-looking, and now he's like a beast. Our heroine, Lady Mary, is at a masquerade ball where he meets Richard. They are covered up with a mask.
So they don't know each other's identities. But what they do know is that they are strongly attracted to each other. I didn't particularly appreciate how our characters were separated because of other characters, and it was weird. But the ending did save this book enough. It will be the same for you if you pick up this Beauty And The Beast retelling novel.
Author: Sophie Barnes
Publisher: Avon
Average Customer Review: (4.6 out of 5, on Amazon)
Tropes: American Historical Romance, Military Hero, Arc
Number Of Pages: 387
Available: Audiobook | Mass Market Paperback | Kindle | Audio CD
---
10. Lady Sarah's Sinful Desires (Secrets at Thorncliff Manor)
The story is about two main characters who share a residence, and they're new neighbors to each other. They bump into each other on this field. It starts off enemies to lovers because they both have poor impressions of each other. Christopher turns from friends to lovers. He does not want to marry anybody, and he doesn't trust women because of something that happened in his past, and he got scared.
Sarah is running away from society because she got a bad reputation in central London. Then her family told her that she had to marry whoever they told her to so that they could save her reputation, and hopefully, everything would be okay. This medieval romance was cute in many parts because Christopher wanted to protect her from a bad marriage. The main and side characters added a lot of spice to the series because we met our main heroes, who were very meddling with the romance.
Author: Sophie Barnes
Average Customer Review: (4.2 out of 5, on Amazon)
Tropes: Regency, Friends-to-lovers, Emotional Drama
Number Of Pages: 389
Available: Audiobook | Mass Market Paperback | Kindle
---
Read More Similar Books:
20 Best Steamy Historical Romance Novels
15 Historical Romance Books Of All Time