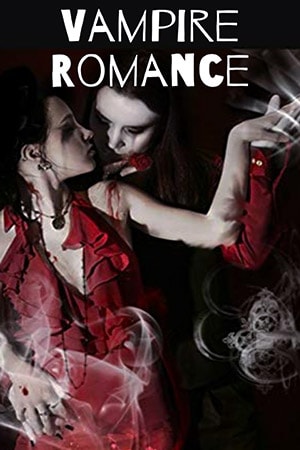 When I first heard about Crave by Tracy Wolff and the vampire romance type of thing. After reading the book, I wasn't interested in it, but I was shocked by the fantastic story plot. This book is about a girl named Grace. You get to learn a lot about Grace as a character. She is trying to regain her life because she's lost everything. If you remember the scene where we first see Edward Cullen, you will love Jackson.
Books like Crave feature a mix of romance, action, and supernatural elements and are aimed at readers who enjoy the paranormal romance genre. They may be worth checking out if you enjoy the paranormal romance genre and want a fun and entertaining read.
10 Books Like Crave (Vampire Romance)
If you read the fantasy genre, you must love vampire or witches stories. That's why you read Crave and want more similar books. I read many fantasy vampire love-related books. So I can relate to which books give you the Crave feelings. Now I will discuss ten books similar to Crave that'll fill your demand. Let's start!
1. The Darkest Minds (Trilogy)
The Darkest Minds is a dystopian trilogy. The story begins with a deathly disease. This disease has infected many of the U.S., most of them died. But the survivors end up with these special powers. They are put into these concentration camps where they're subjected to and treated like crap.
The main character in this book is Ruby, and it opens when she's a little bit younger. You don't get things explained until five chapters, but it goes on a roll after that. There's tons of action and suspense that you feel overwhelmed. These books are refreshing dystopian because they are so different and take more of that sci-fi aspect to them with the special powers. You will feel like Crave, and you can see everything.
Author: Alexandra Bracken
Average Rating: 4.8/5
Category: Adult Science Fiction & Dystopian Romance
Available: Paperback
2. The Twilight Saga
Twilight is not about a love triangle. It's not about a girl who loves being fought over by these two hot boys. This is about a girl who moves to live with her father, which she doesn't want to do but feels like she has to. For her mother to be happy, she sacrifices things she wants to make others happy.
Also, she falls in love with a monster. In doing so, she has a sexual awakening. We have repeatedly seen it in Beauty And The Beast or Crave. It is a woman finding that darkness inside her, finding her hatred, and having her sexual awakening.
This book is about Bella. It is about what she wants. The author has created the ideal version of what Bella wants. He is a loner guy. He listens to her and pays so much attention to her, and she wants him very badly. At the end of this book, Bella wants to be a vampire. She and Edward fall in love because it is this deep connection that they are sharing. Something about her has drawn him to her, and Bella feels that connection. So she wants to become vampire-like. She doesn't want to live without him.
People seem to be very afraid of women falling in love with monsters. But clearly, this book was tapping into something that girls needed. I looked into the evolution of the young adult genre because, in my mind, Twilight was very instrumental to that.
Like "Twilight," "Crave" occurs at a boarding school where supernatural creatures attend. However, "Crave" also has unique elements and plot twists that set it apart from "Twilight." For example, the book also features supernatural creatures besides vampires, such as dragons and witches. It also explores Grace's personal history and secrets, adding an additional layer to the story.
Author: Stephenie Meyer
Average Rating: 4.8/5
Category: Vampire Fiction, Adult Werewolf & Shifter Fiction
Available: Paperback | Hardcover | Kindle
3. Vampire Academy
Vampire Academy is about three different types of vampires. Our main character Rose on the run, escaped from the Vampire Academy. She's trying to keep her friend Lisa safe, a vampire princess. They're fighting against evil vampires, called strictly basically in this book.
We're going to introduce two new vampires. They have more powers than drinking blood and not going into the sunlight. Then we have the evil vampires, the Sturgell, who are immortal. They are like undead and scary-type vampires. The book is a similar and same vibe to The Crave.
I read these books simultaneously, which I wouldn't do because Crave is so obviously Twilight and Vampire Academy combined. So many horrible things have happened. This is good for you if you're excited about the traditional 200-year-old vampire into a teenage slave storyline. It has romance and a lot of amazingly developed male characters. If you have seen the movie and are hesitant to read it because of it, I would highly suggest giving it a chance.
Author: Richelle Mead
Average Rating: 4.6/5
Category: Paranormal Mystery, Thriller & Suspense
Available: Audiobook | Paperback | Hardcover | Kindle | Mass Market Paperback
4. Winterwood
Time to talk all about Winterwood, the second book, and the first book was The Wicked Deep. Nora Walker comes from a line of walkers who are all witches. Her mother was a witch. Either way, the Walker family is deep in the witches, and they all have their nightshade, the one power they have, and they figure that out.
Nora lives alone in the mountains and runs away because she doesn't want to deal with the witch part of her family anymore. Her grandmother has passed away not too long ago. So Nora was alone in this cabin area by herself. It's the wintertime, and most people look bored in their houses and leave because winters get brutal where she lives. It snows so much that the roads are shut down. The power goes out for weeks, and nobody can come in or out of the village.
Nora goes into the woods one night with a full moon, and there she finds the boy that has gone missing all of her, and he is still alive when everyone has presumed him dead. So she takes him home, and they forge a friendship. People are trying to figure out what is happening to Oliver. She's researching more about the boys there at the boy camp. They want to know where he's at, things like that.
Like Crave, this book is a contemporary book with many spooky paranormal aspects. Our main feature is Nora, who talks about being a witch. She can go into the woods that she is a witch. Every chapter header talked about another walker, how they were born what they did throughout their life. They always leave a spell of their nightshade at the end of it.
Author: Shea Ernshaw
Average Rating: 4.5/5
Category: Contemporary Romance, Dark Fantasy
Available: Audiobook | Paperback | Hardcover | Kindle
5. A Discovery of Witches
The story begins with absence and desire with blood, fear, and the discovery of witches. A Discovery of Witches is the first book in the All Souls trilogy by Deborah Harkness. It is set in a world where demons, vampires, and witches exist, and it follows the protagonist, Diana Bishop, a doctor at a university. I was immersed in the library the moment that she walked in there.
The plot starts when Diana calls for a manuscript called Ash Moll something seven eight two. Like Crave's Grace, she doesn't realize what this manuscript is at the time. She looks at it and can see this thing moving in the pages. Although Diana s a witch, she can count the number of times that she's used her magic this year on her hand.
One day she uses her magic to get a book off the top shelf, and who sees her but a vampire? Matthew Clairmont is a vampire, and his attention has turned to Diana. It is because he's realized that she's been able to call the elusive Ashmore 782, and the story continues. These two are pushed together, and it's all about their forbidden romance. It's about the manuscript that could hold the key to their past and future. So that's pretty much the gist of the story.
This book was different from the norm in that sense. You feel you have read it before, but this book isn't. It's adult and set deeply in history, science, alchemy, DNA, and evolution. Discussing specific points in history and DNA and whether these creatures were linked was interesting.
Author: Deborah Harkness
Average Rating: 4.6/5
Category: Paranormal Romance Editor's pick)
Available: Audiobook | Paperback | Hardcover | Kindle | Audio CD
6. The Mortal Instruments by Cassandra Clare
The Mortal Instruments follows a teenage girl who discovers she is a Shadowhunter, a human-angel hybrid tasked with protecting the world from demons. She teams up with a group of Shadowhunters, including the brooding Jace Wayland, to unravel the mysteries of her past and stop the villainous Valentine Morgenstern from carrying out his evil plans. Like Crave, this series also represents a strong female lead who can do whatever to win.
7. The Vampire Diaries by L.J. Smith
The Vampire Diaries tells the story of a teenage girl, Elena Gilbert. She falls for two vampire brothers, Stefan and Damon Salvatore, in the small town of Mystic Falls, Virginia. They face their complicated love triangle and also face off against supernatural threats, including other vampires, witches, and werewolves. Fans of Crave must read the series.
8. Hush, Hush by Becca Fitzpatrick
This series won Goodreads Choice Award nominee. It features the romance between a high school student and a fallen angel. As they fall in love, they uncover a dangerous plot threatening their lives and the world's fate. "Hush, Hush" is a paranormal romance that combines action, suspense, and supernatural elements to create a thrilling read. The chemistry between the main characters is electric, and the plot twists will keep you on the edge of your seat.
9. The Immortal Rules by Julie Kagawa
This series is set in a post-apocalyptic world where vampires rule over humans. The story is about a human girl who is turned into a vampire and struggles with the dangerous world of the undead while trying to hold onto her humanity. "The Immortal Rules" is a unique take on the vampire genre that explores morality, survival, and identity, which will remind you of the Crave.
10. The Black Dagger Brotherhood series by J.R. Ward
The Black Dagger Brotherhood is a popular paranormal romance series that follows the lives of a group of warrior vampires who are part of an elite organization known as the Black Dagger Brotherhood. The series features a unique and immersive world-building that explores the dynamics of the vampire society, its hierarchy, and its relationship with humans.
The characters are multi-dimensional, and their relationships are fraught with tension and conflict, adding to the drama. One of the highlights of the series is the romance between the characters, which is steamy and passionate. Also, it strongly emphasizes family and brotherhood, with the characters' loyalty to each other tested by the challenges they face.
Check: Black Dagger Brotherhood Reading Order
---
Read More Similar Books:
Books Similar To The Vampire Diaries
Vampire Romance Books Like Black Dagger Brotherhood