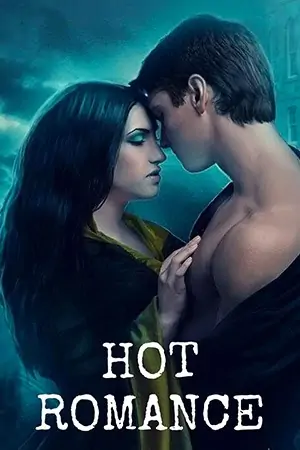 In the book "Ugly Love" we see Miles and Tate are immediately attracted to each other. They are physically very attracted to each other, but they don't want a relationship. So they start having sexual relationships only.
But at the time, the game turns around 360 degrees, and there is unshakable love we find. Colleen Hoover is an intelligent and realistic writer. She always put many twists and unbelievable things in her story. If you want to read books like Ugly Love, stay with me.
7 Books Like Ugly Love
The book Ugly Love is not fantasy but real in life. In this busy world, we keep busy ourselves in many works. So there is less time for love or relationship. Many people start their relationship by living or dating, and then they feel genuine love for each other.
This book takes this simple story as character development and establishes many actual aspects. After reading this book, you need to read like this book because you feel the vibe and romance. So I will review 7 books similar to Ugly Love that'll fill up your feelings. Let's begin!
1. Addicted To You
Addicted to You is a new adult contemporary romance, and it follows Lily and Lo, who are two best friends, both battling different addictions. Lily is addicted to sex, and Lo is an alcoholic. They've been using a fake relationship with each other to hide that from their friends and family. Their relationship is a bit of a destructive one, and things start to unravel as they battle their various addictions.
Lily and Lo as characters, you still do pull for them. Their relationship is very destructive and very toxic. In the beginning, they both have issues they have to work through, so it does not forgive this toxic behavior. The side characters, though, are the amazing ones. For example, a couple of Lily sisters pop in to get their books and own stories.
There are some issues as far as heavy-handedness with the story. The fact that they both are addicts and have addictions is pretty much beat over your head the entire book as we get it, but it's mentioned repeatedly how much Lily is addicted to sex and what she's doing. Lo repeatedly drinks, to the point where you're like we know as readers that they're addicts. There's also a lot of codependency within the relationship. Can you find similarities with the characters in the book Ugly love? Yes, you will see many similarities among them.
Author: Krista Ritchie
Average Customer Review: (4.3 out of 5, on Amazon)
Category: Billionaire Romance, New Adult & College Romance
Available: Paperback | Hardcover | Kindle | MP3 CD
---
2. The Deal
This is the first book in the Off-Campus series. It is a hockey romance that takes place at Briar University. Each book is a standalone novel as well. It follows Hannah and Garrett. Hannah and Garrett are in the same ethics class, and the book pretty much opens up where they're all receiving their tests back. Garrett is the captain of the hockey team at Briar University. Everybody knows who he is, which is funny about this book.
Garrett sees that Hannah made an on her test. She is in the music department, and she's super busy preparing for a big winter performance. Garrett is flabbergasted because nobody rejects him. So we see the story from Hannah's and Garrett's perspectives. Also, Hannah is over here crushing on the guy named Justin. He is one of the stars of the football team at Brown University.
If she is obsessed with him, like doesn't personally know him, but she like googly eyes. Hannah had a very horrific thing happen to her whenever she was in high school, preventing her from having good relationships with boys. Justin is one of the first people she's seen since that happened to her. That's made her heart flutter. So again, Garrett is over here trying to get her to tutor him, and then she rejects it.
Garrett becomes a total-like simp for Hannah. But we learn that both Garrett and Hannah had traumatic things happen to them, and they can bond over that. Their childhood was not a great time for different reasons, and they can see who each other is. There's always that point of tension, and several things happened that I didn't see coming, and it was so good when it ended. If you want to read like Ugly Love, you must try it.
Author: Elle Kennedy
Average Customer Review: (4.6 out of 5, on Amazon)
Category: Sports Romance (Goodreads Choice)
Available: Paperback | Audiobook | Kindle | MP3 CD
---
3. A Thousand Boy Kisses
The story follows a girl called Poppy. She is cute, super positive, and everybody loves her. Rune is this young, naive boy from Norway. They both fall in love very early in the book. Then with 15, where the love is grown up with them. One has to move back to Norway because his dad got a new job there. So they decided to do long distance, and ruin moves away. The whole thing is that Poppy has a jar that she got from her deceased grandma, where her grandma told her to collect a thousand boy kisses before she dies.
Rune has moved away, so they decide to phone every evening. Poppy doesn't recall one day, and she doesn't text him back. She blocks him and deletes him out of her life. So Rune becomes a dark, twisted, and brooding character. His character development was interesting because he goes from this very young boy to this aggressive one. Also, it was so interesting to read because it's written out of the dual point of view.
Rune moves back to the city where Poppy lives, and everything is different, and he tries to find out why she contacted him. Then he finds the answer, and it's something he does not want to know and least expected. This book was a fantastic love story because you could grow with the first love. After finishing the book, you can relate many similar things and moments with Ugly Love.
Author: Tillie Cole
Average Customer Review: (4.7 out of 5, on Amazon)
Category: Suspense Romance (Goodreads Choice)
Available: Paperback | Audiobook | Kindle | MP3 CD
---
4. November 9
November 9 is about a young woman. She is 18 years old at the start of the book, and she has been in a fire two years before this book starts. So she has scarring pretty much all over a third of her body. Also, she has big issues with her self-esteem. Before this accident, she was an actress and did not fall off when she got all scarred because nobody wanted to hire her. She meets a guy before she's leaving for New York City, and she lives in Los Angeles. We're talking opposite ends of America. They make up this pact.
They're going to see each other on November 9th every year until she's 23 because her mother told her when she's 23 and older, she's able to fall in love. But before then, she wouldn't know who she was. So she shouldn't fall in love with anyone because her identity would get wrapped up for the other person, and she never would find out who she is. Every November 9th, they will see each other and cannot talk to each other throughout the year.
The characters and their feelings for each other were very intense. As the story goes on, it is cool how it takes place over five or six years. So you get to see these characters grow and go through whole different stages of their lives. There is a plot twist at the end. You have to wait to the end to get that plot twist similar to Ugly Love. The author tried with the whole self-conscious issues that the main character was dealing with at the start of the book.
Author: Colleen Hoover
Average Customer Review: (4.7 out of 5, on Amazon)
Category: New Adult & College Romance
Available: Audiobook | Paperback | Kindle | Audio CD
---
5. Maybe Someday
This book has a huge impact on emotion. It's about a girl named Sidney, and she discovers that her boyfriend is cheating on her, and her life spirals out of control. She moves into an apartment with a guy named Ridge, and they hit it off. There are so many curveballs thrown at you from beginning to end.
We have two main characters, Sidney and Rage, and it makes alternate points of view, which I love, especially in romance books. Like Ugly Love, this is a new adult romance. There's not much graphic or sexual content, but it does deal with people in their twenties. The emotionally mature book makes you feel so many emotions. It's only appropriate for people who can handle those emotions. It is very deep and painful. Colleen Hoover created such an original and unique story.
Author: Colleen Hoover
Average Customer Review: (4.7 out of 5, on Amazon)
Category: Contemporary Literature & Fiction
Available: Audiobook | Paperback | Kindle
---
6. Archer's Voice
The story follows Bree Prescott as a young woman who has witnessed her father's death. Her mother passed away when she was young, and her father was murdered six months before the start of the knot. So she wasn't happy and wasn't dealing very well with life. So she stays on the quiet side of the lake. So she spends her days going to the lake with her dog and spending time there.
She met a man with long hair and a long scraggly beard one day. They make eye contact without any conversation. Later, Bree knows that the man is Archer Hale. Archer is also mute, and he's not been able to speak since he was in a car accident when he was six years old, where his parents and uncle died in this accident. So our story takes off from there.
As Bree goes back and forth to the lake, she passes Archer's property. One day, her dog runs onto Archer's property, and she starts to form a bit of a relationship, a friendship with Archer. She keeps being forced to be around him, and he starts to interact with her a little bit. Also, she finds out that he can sign her dad was deaf to sign. So they begin to bond over that and get to know one another.
This is all about two broken people coming together and healing together, and these are the romance books I enjoy. The characters of Archer and Bree are intense, vast, nothing kiddie pool here. You learn a lot about these characters. This book takes place over about a year's worth of time through the majority of the novel, and then you get a glimpse into the future of how things pan out for them.
The investigation into her father's murder plays into this story. Archer's family history plays into the story and his history in the town and all those things. So this book is as good as Ugly Love. Some parts completely broke my heart.
Author: Mia Sheridan
Average Customer Review: (4.7 out of 5, on Amazon)
Category: Romance, Small Town & Rural Fiction (Goodreads Choice)
Available: Audiobook | Paperback | Kindle | Audio CD
---
7. Punk 57
Punk 57 by Penelope Douglas follows two characters named Misha and Ryan. Misha is a boy, and Ryan is a girl, and they have been pen pals since fifth grade. They don't know who the other person is. They have been best friends ever since fifth grade, towing each other their secrets, confiding in each other, and being there for each other.
One day, Misha never replies to Ryan's letters. It has been three months, and she doesn't know if he's been arrested or died. She doesn't know what's happening, and her world is crumbling down without him. Misha would always give her life advice and be there for her. She doesn't know who she is without him, and nothing's working. Nothing's going as planned. Then we have Misha, who has been through a challenging situation and back in these three months because something devastating happened, that ruined his whole life.
One day Misha sees Ryan and him from afar, and he sees that this girl to whom he has written letters ever since he was in fifth grade is not the same girl he sees in front of himself. So, he feels betrayed and feels lied to. But this person that he sees then is nothing close to his best friend. The author is a pro when writing teenage angst like this was who? So read the book and find the suspense as Ugly Love.
Author: Penelope Douglas
Average Customer Review: (4.5 out of 5, on Amazon)
Category: New Adult & College Romance (Goodreads Choice)
Available: Audiobook | Paperback | Kindle | Audio CD
---
More Romance Books: 5 Books Like Hearts In Darkness