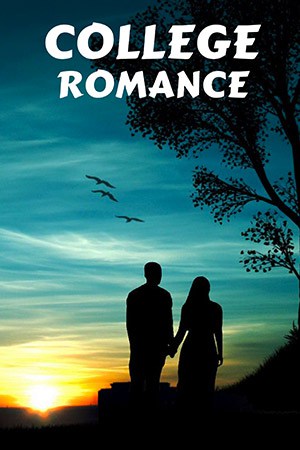 Punk 57 follows Misha and Ryen. Misha is a musician who is an outcast, and Ryen is a popular cheerleader. They become best friends through letters and don't meet until adulthood. Ryen inspires Misha with some of his songs because he is a musician. But one day, something happens and meets his life, and he abruptly stops writing letters. Ryen doesn't know why she thinks something has happened to him, and it's a mystery for him. So eventually, they do end up meeting as adults, but Ryen is unaware.
Misha is aware of who she is. On the other hand, Ryen is disappointed with her because he thinks she is someone else, and then he meets her through their letters. He believes that she's another stuck-up popular girl. So this book is interesting because of the storyline and the plot. It's childhood friends, two enemies to lovers. There's a lot of teenage angst, but this book also deals with real-life problems that are highly relatable, such as abandonment.
Books like Punk 57 are steamy, emotional, and a touch of suspense. They are a must-read for new adult romance fans looking for a story with complex characters and plenty of banter with romance.
10 Books Like Punk 57 (College Romance)
Punk 57 by Penelope Douglas touches on fitting for people who have struggled to fit in. This book will probably hit you in the fields because it deals with many of them. Especially after you read this, you have to read the author's note. That was another thing that made me cry.
Do you want more college romance? You are here to read books similar to Punk 57. So I will discuss 10 books that give you full of romance. Let's go!
1. Bully
Bully follows two friends: Tate and Jared. Tate has a neighbor named Jared, and they have been best friends for as long as she can remember. She lost her mother, and her dad was the one to help her through that loss. Over the summer, Jared goes away to visit someone and returns a changed man. He's super unfriendly to her. He bullies her and starts making up funny rumors about her. So Tate can't find friends.
No one wants to go out with her because whenever a guy asks her, he pulls out afterward because Jared sets in a mean rumor, and Tate doesn't know what's happening. Jared has ruined them throughout high school by being a mean bully.
So Tate decides to do a year abroad in France, and she goes away to France for a year. When she returns, she's like, I don't care anymore. So she comes back, and she sees Jared. They are neighbors, so her window looks into his window. Tate decides to fight back. Then lots of stuff goes down.
You will fly through this because this book is super intense and exciting, and you want to see what happens. The whole story is very moving. So, I would recommend you read this bully romance after Punk 57.
Author: Penelope Douglas
Average Rating: 4.5/5
Category: New Adult & College Romance, Contemporary Romance Fiction
Available: Audiobook | Paperback | Kindle | MP3 CD
2. Birthday Girl
Birthday Girl follows Jordan, who is 18 years old. She lives with her boyfriend Cole and is hard-working because her boyfriend is careless. He doesn't like to do a lot. Cole is late for work and drinks parties a lot. On Jordan's birthday, Jordan goes to work in a bar. She works in a bar, and Cole forgets to pick her up. So she decides to go and wait in a movie theater. There, she meets Pike. Pike is an older guy, but he is so lovely, and she clicks with him. They're on the same wavelength. Then Jordan finds out that her boyfriend got them evicted from their flat. So she is super pissed.
The guy Jordan gets along with super well is Cole's dad. She lives with this guy she feels super attracted to and her boyfriend in the same house. One day Pike realizes that she is his son's girlfriend. Then he sees how badly Cole treats her. She and Pike get along well. They did little movie nights when Cole was out partying, and they clicked well. So it is such a good romance story similar to Punk 57. It is taboo, forbidden, and has an age gap, everything we love, and no cheating.
Author: Penelope Douglas
Average Rating: 4.5/5
Category: New Adult & College Romance, Contemporary Romance
Available: Audiobook | Paperback | Kindle | MP3 CD
3. Pretty Reckless
Pretty Reckless starts with Daria being younger and not feeling good enough because her mother was a professional ballerina before becoming a teacher. So her mother has a studio, and she pays attention to the other girl, not Daria. Daria feels jealous and sabotages that girl with the help of a boy she meets who is fascinated by her. She's fascinated by him. Then we fast forward four years to the present day, and that boy that helped her is back in her life. Also, it's a love romance because they hate each other because of what happened four years ago.
Our main character is very unlikable. Other people self-sabotage her. So she gets jealous or angry about something. It does take place in high school. So this is a new model that takes place in high school. The romance itself, I love the prologue. This is a good setup for a romance like Punk 57.
So, they're the ones that are enemies to lovers. They hated each other so much, but they were still getting together. Daria trusted a character that was her enemy with a huge secret that could ruin her. Some of her decisions were made for the plot's sake and not realistically.
Author: L.J. Shen
Average Rating: 4.6/5
Category: Adult & College Romance
Available: Audiobook | Paperback | Kindle | Mp3 CD
4. The Sea of Tranquility
In this book, we've got Nastya Kalashnikov, who used to be a piano-playing prodigy who died but was brought back to life two years ago. So she died literally and figuratively. Her life changes, and one day she hopes to get revenge on the boy who took her life from her. She moves to a new place and school, hoping that no one will ever have to learn about her past. Then there's Josh Bennett, and everybody knows Josh's story. Josh has lost everybody he loves and is left alone at 17. Everyone leaves him alone until one day.
Nastya somehow makes her way into his life. As their unusual relationship deepens, they become each other's salvation means of escape. But unanswered questions start to pile up, and it gets between them and jeopardizes both Josh and Nastya.
The Sea of Tranquility is about a lonely boy, an emotionally fragile girl, and the miracle of second chances. It is told from dual perspectives, Nastya's and Josh's points of view. The character's development and romantic plot are very similar to Punk 57.
Author: Katja Millay
Average Rating: 4.7/5
Category: Coming of Age Fiction, Romance
Available: Audiobook | Paperback | Kindle | Audio CD
5. Credence
Penelope Douglas's books are not for everybody because they're very dark and twisted, like Punk 57. So the book Credence follows a girl named Tiernan. She is the daughter of two celebrities that are married to each other. So she's grown up in California, and a life of luxury, but her parents have never paid attention to her. One day Tiernan's parents passed away when she was 18.
Tiernan has never met Uncle Jake. She knew that there was a step-uncle somewhere in the world. Jake has two sons that are technically her cousins again, not actual blood relations. Tiernan thinks about it for a while, and she finally agrees to go and stay with them, live with them until she figures out what else she will do.
They live in Colorado, so Tiernan is introduced to their new lifestyle. She immediately meets Noah, one of the cousins, who is very lovely. They live in the cabin on this farm, upon this peak, in the mountain. Here they design and repair motorcycles for a living.
Noah is also into motocross, but they live in their little bubble on this mountain. They have a farm, and they hunt for their food. The most important and exciting part of this entire setting is that where they live, it gets snowed in for six months a year like they cannot leave.
So they spend the other six months of the year preparing and stocking up for winter when that will happen. I'll not reveal many romances and twists to keep your interest. So read the book and discover the unbelievable romance.
Author: Penelope Douglas
Average Rating: 4.4/5
Category: Adult & College Romance
Available: Audiobook | Paperback | Kindle | Audio CD
6. The Hating Game by Sally Thorne
The Hating Game is a romantic comedy novel that follows two coworkers who have been competing with each other since they started working together. The tension between them reaches a boiling point when they're both up for the same promotion. The book has witty banter, romantic suspense, and steamy moments. It's the ultimate enemies-to-lovers story. The chemistry between them is electric and heartwarming. This is a must-read for fans of Punk 57.
7. A Court of Thorns and Roses by Sarah J. Maas
A Court of Thorns and Roses is a fantasy novel that follows a young woman taken captive by a faerie lord after killing one of his kind. She learns more about the faerie world and the politics that govern it. She realizes her captor may not be as evil as she thought. The book shows romance, magic, and plenty of action. Sarah has created a world that is both beautiful and deadly.
8. The Deal by Elle Kennedy
The Deal is a new adult romance that follows a music student forced to tutor a star hockey player in exchange for his help with her coursework. They spend more time together and develop feelings for each other. But they're both dealing with personal issues that threaten to tear them apart.
This steamy romance will have you rooting for them from the very beginning. Kennedy's writing is funny, and she does an excellent job of balancing the romance with the more serious issues the characters deal with. This book is a must-read for anyone who loves a good sports romance.
9. The Wall of Winnipeg and Me by Mariana Zapata
The Wall of Winnipeg and Me is a slow-burn romance novel that follows a personal assistant to an NFL player. He is notoriously cold, but she is determined to make him see her as more than an employee. The romantic tension is filled with witty banter and emotional moments, similar to Punk 57. Mariana has created two flawed and lovable characters, and their slow-burn romance is captivating.
10. The Unhoneymooners by Christina Lauren
The Unhoneymooners is a romantic comedy novel that follows two sworn enemies forced to go on a honeymoon together after everyone else gets food poisoning at their wedding. They face the beautiful beaches of Maui, and Olive and Ethan begin to realize that they may not hate each other as much as they thought. Like Punk 57, the enemies-to-lovers and bully aspects are enjoyable.
---
If you enjoy young adult romance novels with elements of drama and mystery and are interested in exploring identity, friendship, and social class, these books may be worth reading.
Read More Similar:
Adults Romance Books Like Ugly Love
Sports Romance Books Like The Deal
Books Like The Wall Of Winnipeg And Me
High School Bully Romance Books
Dramatic Romance Books Like Bully
Young Adult Enemies To Lovers Books