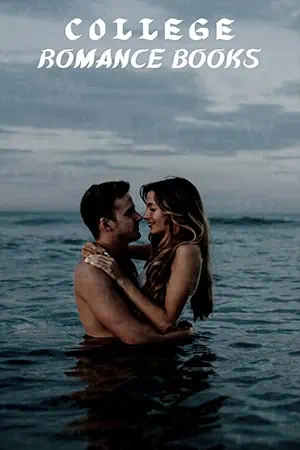 College romance books are popular because they offer a unique and exciting setting for romance stories. College is a time of transition, growth, and discovery. This makes it a perfect backdrop for romantic plotlines. The college environment can provide diverse characters, opportunities for self-discovery, and the ideal setting for experiencing new things.
From high school to college, romance, and dating are perfect for doing. We now have a small amount of money but plenty of feelings and time to enjoy love. Books with college romance represent love or chemistry and show the campus life, emotions, thinking, reality, sports, sadness, and happy moments as a student.
So, we can remind our past life and relationship with the story's characters and feel their situations. Moreover, college romance is a popular sub-genre among young adults and adults. It has multiple romantic tropes that make a story more realistic and robust. Stay with me if you are waiting for my college romance list.
10 College Romance Books (Campus Love Story)
College romances aren't books necessary for college students or readers I recommend for that age range. But there are books where the protagonist is in college. So that's going to be the central theme of this recommendation. I want to share my favorite college romance books with you. Let's begin!
| Name | Key Focus | Review (Goodreads) |
| --- | --- | --- |
| The Impact of You | A shy girl and a bad boy work for the same game, and they feel attraction to each other. | 3.7 |
| Wait for You | Two flatmates keep their distance but soon feel a close connection and can not hold themselves. | 4.1 |
| Easy | A college girl falls in danger, and a boy saves her. Then they form a friendship which turns into love. | 4.0 |
| The Unrequited | A college girl and a professor develop a relationship. | 3.9 |
| True | A shy girl and her roommate search for a boy to date. | 3.7 |
| Top Secret | Two college students secretly chat with each other, but they don't show their real identities. | 4.1 |
| Him | A college girl and her best friend's dad somehow feel a romantic tension. | 3.6 |
| Beautiful Disaster | Two college students challenge each other they have to stay in the same house for it. | 4.0 |
| Off-Campus | Different types of sports romance on a college campus. | 4.2 |
| Bad Boys Break Hearts | A bad boy and a good girl have a rivalry situation that turns into cute love. | 3.7 |
College Romance Books List
1. The Impact of You
The Impact of You is erotica and spicy college drama romance. It's a good girl, bad boy story. We follow a girl (Avery) who goes away to college to go and have a fresh start. Avery's shy, and she meets Jase, who is opposite her. He's very out there, always partying, getting with girls, and they meet. Then he decides to help her up her game and be her college mentor. They form a friendship. Later on, a romance occurs, and it goes from there. This is a fast-paced and fun book and nothing too serious.
The story is super enjoyable to read and has that college vibe. There's a specific thing I'm looking for when I recommend college books that include more than a couple. You want the whole college atmosphere, and the book does an excellent job of encompassing that atmosphere. So if you're looking for friends-to-lovers with mental health vibe, then pick it.
Author: Kendall Ryan
Narrator: Elizabeth Meadows
Publisher: Kendall Ryan
Tropes: Coming of Age Fiction, Drama, Friends-to-lovers, Abuse, Angsty
Number Of Pages: 302
Available: Audiobook | Paperback | Kindle
2. Wait for You
Wait for You is the first book in the series, which takes place in college. The series won Goodreads Choice Award Nominee for Romance. The first one is my favorite, about a girl, Avery Morgansten. She goes away for college to a new town for a fresh start. This girl has been through so much during her high school years and needs an escape from her hometown. So she moves and meets a boy (Cameron) at school on the first day.
Cameron is flirty and forward with Avery, and she's not used to that. He lives across the hall from her at their apartment complex. So they become friends, even though she hesitates and wants to keep her distance from anybody. It goes from there. I love Jennifer Armentrout's writing style. It's super fast-paced and fun to read. However, the book does deal with some heavier topics, so it's a good mix. Take advantage of this popular book to add to your TBR list.
Author: Jennifer L. Armentrout
Publisher: Avon (Signed edition)
Tropes: Shy-heroine, Arc, Banter
Number Of Pages: 384
Item Weight: 10.1 ounces
Available: Audiobook | Paperback | Kindle
3. Easy (Contours of the Heart)
Easy is one of the first college new adult romances I ever read. The book also achieved DABWAHA Romance Tournament and Goodreads Choice Award Nominee. The story is about a girl (Jacqueline) who, one night after a party, is leaving, and a man (Lucas) comes up to her, and she gets borderline assaulted by him. Somebody else steps in and saves the day, and he helps her.
Later on, they form a friendship, and Lucas helps her to learn self-defense and be able to protect herself. It goes from there, but there's also the other central plot line, and I want to keep the information private because it's one of those plot-twisty-type situations.
So it would be best if you read it for yourselves. The author also talks about many important issues. Everybody should read them. The plot, storyline, writing style, narration, dialogues, and characters are good enough to enjoy a romance perfectly. You must read it if you're looking for something more than the college love story.
Author: Tammara Webber
Publisher: Berkley (Reprint edition)
Tropes: College, Bad-boy-good-girl, Strong-female-lead
Number Of Pages: 338
Available: Audiobook | Paperback | Library Binding | Kindle | Audio CD
4. The Unrequited
The Unrequited is an adult contemporary and steamy college romance. We follow a girl (Layla) in college who has a crush and falls for her professor, Thomas. A central theme in many of Kent's books is a protagonist who becomes head over heels and obsessed with males, and he is not giving her the attention she wants. This book is very much similar to that theme.
I enjoy how all of her protagonists are very unapologetically themselves. They often have many layers and are far more interesting than many characters. I love characters that aren't perfect, and you get to see that in this book's characters. I highly recommend it if you're looking for student-teacher romance.
Author: Saffron A. Kent
Tropes: Inspirational, Dark, Age-gap, Suspense
Number Of Pages: 340
Available: Audiobook | Paperback | Kindle
5. True (True Believers)
True is the first book in the series, another college campus love story. It follows a girl (Rory) who comes from a very sheltered background, and her roommates decide that they need to find a boy for her to hook up with Rory. So, they're going behind her and trying to find a guy to hook up with her. They do it in secret, and Rory finally meets a guy, and it goes from there.
Again, it's one of those stories you must read. I don't want to spoil too much about it. It very much has After by Anna Todd vibes. So if you're into that, you will enjoy the romance. The ending needed to be better, and readers objected to the ending and character building.
I appreciate it when romance books have some plot with a boy and a girl, and they meet, and then stuff happens. So if you want something a little juicy and are on your toes for a while, it's your recommendation.
Author: Erin McCarthy
Publisher: Berkley (Reprint edition)
Tropes: Sports, Fun, Arc, Virgin-heroine
Number Of Pages: 210
Available: Paperback | Kindle
6. Top Secret
Top Secret is LGBT, MM college romance. It's one of my all-time favorite college stories about two frat brothers who talk online and do not know each other. So they don't get along in real life, but they start talking online on a messenger app. The tension is fantastic, and this plotline could never be overdone. I love the idea of two people who know each other in real life and online and don't realize they're the same person.
You'll enjoy this book a lot, and I'm obsessed with it. It's very ecology because you have the frat vibe in it. If you're looking for something with a gay romance with a campus vibe, check this one out. You can also listen to the audiobook far better than the book to visualize and feel the characters with romantic background music.
Author: Sarina Bowen
Publisher: Tuxbury Publishing LLC and Elle Kennedy Inc
Tropes: Billionaire, Forbidden, Alpha-male, Enemies-to-lovers
Number Of Pages: 282
Available: Audiobook | Paperback | Hardcover | Kindle
7. Him
Him is an age-gap romance story set in a college. The heroine (Bay) falls for her best friend's dad (Blake). Her friend moves away to college, and they move in with Blake. Bay's not very close to her dad. She doesn't even know him and meets him for the first time upon moving into his house. Her friend is more out there and wants to party and have that whole college scene.
Bay is a little more laid-back and a little shyer. So she sticks at home a lot and gets closer to Blake. So it's a bit taboo and has a different vibe because Blake isn't in college. You can choose this book if you want a very steamy romance with a simple plot.
Author: L.L. Ash
Publisher: L. L. Ash Media
Tropes: Comedy, Forbidden, Brooding-hero, Best-friends-dad, Forced-proximity
Number Of Pages: 329
Available: Paperback | Kindle
8. Beautiful Disaster
Beautiful Disaster is a dramatic and sweet college romance with a strong female lead that won Goodreads Choice Award Nominee. It has been one of my favorite books for a very long time. The book follows Abby and Travis. Travis is an underground fighter, and Abby is trying to avoid anybody who might derail her life in a big way. So she doesn't want anything to do with him. But upon meeting, he's immediately infatuated with her and wants to get to know her more.
So they make a bet! If he wins, she has to stay with him and his apartment for a whole month. If she wins, he has to be celibate for a month, and it goes from there. I have so many problems with the author of this book and the series. It breaks my heart that I don't want to talk about it anymore. Overall, it's an enjoyable, fun, and sexy read with a hipe on BookTube and BookTok Community.
Author: Jamie McGuire
Publisher: Atria Books (Original edition)
Tropes: Anti-feminist, Friends-to-lovers, Drama, Alpha-hero
Number Of Pages: 431
Available: Audiobook | Paperback | Hardcover | Kindle | Audio CD
9. Off-Campus/Briar You Series
Off-Campus and Briar You are a college and sports romance series that cover hockey, football, baseball, boxing, etc. These two series consist of eight books overall, and they're all companion novels. So all the characters are friends and in the same friend group. But every book follows a different lead couple. My favorite is The Score from Off Campus, book three. You can read them out of order if you want.
I recommend reading the whole series because every couple is worth the read, and I love all of them. But Dean and Allie are my favorites which take place in college. They're hockey players, and it's excellent series. So if you still need to read it, check it out because it's worth reading.
Author: Elle Kennedy
Publisher: Elle Kennedy Inc.
Available: Audiobook | Paperback | Hardcover | Kindle | Audio CD
10. Bad Boys Break Hearts (The Boys)
Bad Boys Break Hearts is a baseball romance set in college. The book is about a girl (Rory) and a boy (Mascen) who were friends growing up. Rory moves away, and they lose connection, and they meet up again in college. But they have this enemies-to-lovers quarrel because Mascen is super broody and mean towards her, which she doesn't expect. They go from there.
I love when the characters have a history with each other. That made for an enjoyable read. It takes place on a college campus because they meet up again in college, and it's their second chance. The story was boring. There were some grammatical mistakes. I recommend it who want a childhood best friend-to-lover story. The hardcover has some negative issues, but the paperback is excellent for font size, color, cover, binding, and paper quality.
Author: Micalea Smeltzer
Tropes: Hate-to-love, Cheating, Rockstar, Royalty, Angsty
Number Of Pages: 436
Available: Audiobook | Paperback | Kindle
---
More romance books set in college:
Beautiful series by Christina Lauren: The series features a group of friends who are roommates in college and their romantic journeys.
Fallen Crest series by Tijan: This college love series follows the life of Samantha, who moves to a new town and high school with her mother and stepbrother. It features a love triangle, family drama, and navigating high school and college life challenges.
The Ivy Years series by Sarina Bowen: This series follows the romantic relationships of students at an Ivy League university. The series tackles issues such as sexual assault, bullying, pregnancy, mental health, and class differences while delivering swoon-worthy romance.
Those are going to be my best college romance novel recommendations. Please leave a comment below letting me know your recommendations for me that are college romances. I'd love to hear anything that you have. Also, let me know if you've read any of these books. Is there anything you're adding to your TBR? Let me know.
Note: College romance books may contain more mature themes and content that may not be appropriate for a 12-year-old. These books may include scenes of sexual content, drug use, and other adult themes that may not be suitable for preteens. Parents must consider their child's maturity level and values before allowing them to read college romance books.
College romance books can be relatable to young adult readers experiencing similar transitions and challenges in their own lives. The books often explore themes such as first love, self-discovery, and navigating complex relationships, which can resonate with readers. Moreover, college romance books can provide readers with an escape from reality, offering an enjoyable and entertaining read. So don't miss them, and also try to write your own college love story. You can share with us!
Read more similar books:
5 College Romance Books Like Punk 57
5 Sports Romance Books Like The Deal