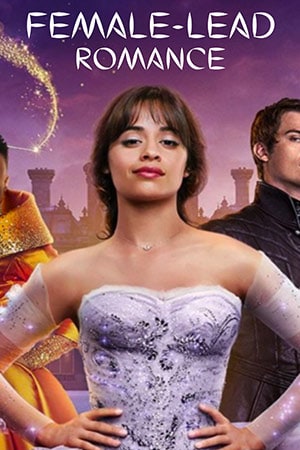 Psychology says that women are mentally more strong than men. Women can handle tough situations and make decisions better than men. So when you see their weakness, it is fear or love. But you should not count this as a weakness because of their softness.
When a girl comes back with strong leadership, anything will happen because it is the toughest scenario in humankind. Do you remember Wonder Woman and Birds of Prey movie? Gal Gadot and Harley Quinn showed their superpower and their mental strength.
Books with a strong female lead refer to literary works in which the primary character, or one of the main characters, is a female who exhibits qualities such as strength, determination, intelligence, resilience, and independence. The "strength" in these characters doesn't necessarily pertain to physical prowess alone. It can be emotional, intellectual, moral, or a combination of various attributes. The importance of such books lies in several factors:
Representation: They offer readers, especially women and girls, characters they can relate to or admire.
Breaking Stereotypes: These books challenge traditional gender norms and societal expectations, showcasing women in roles or situations where they exert agency, make crucial decisions, and influence the narrative's direction.
Diverse Narratives: Strong female leads come from various backgrounds, cultures, and experiences, giving readers a broader perspective on the world and women's roles in different societies.
Empowerment: Reading about empowered women can be a source of inspiration and motivation for readers to seek empowerment in their lives.
Examples span across genres, from classics like Jane Austen's "Pride and Prejudice" with the sharp-witted Elizabeth Bennet to fantasy novels like "The Hunger Games" series featuring the resilient Katniss Everdeen to science fiction like Octavia E. Butler's "Parable of the Sower" with its visionary protagonist Lauren Olamina.
These books contribute to a richer, more inclusive literary landscape and significantly impact culture, shaping perceptions and inspiring generations of readers.
10 Romance Books With Strong Female Leads
In romance, possessive alpha male and strong female characters stay on the top list. We, readers, like to see a strong lead character who protects their partner in any bad situation and shows love. In genres like fantasy or science fiction, strong female characters can bring a refreshing depth to traditionally male-dominated settings, making the fictional world richer and more balanced.
Books with empowered female protagonists challenge traditional gender roles and societal norms. They depict women as multi-dimensional characters, not confined to clichés or stereotypes. For female readers, these characters can often resonate deeply, providing solace in knowing they're not alone in their struggles or feelings. For male readers, they offer insights into women's experiences and nuances.
I will discuss ten romance books with strong female leads for you. These books provide a unique lens through which to view the world, offering insights into women's experiences, challenges, and triumphs from various backgrounds and circumstances. Let's go!
| Name | Storyline | Tropes |
| --- | --- | --- |
| Ella Enchanted by Gail Carson Levine | A young girl named Ella is cursed with obedience and goes on a journey to break the spell and reclaim her autonomy. | Fairy-tale retelling, cursed protagonist, strong-willed heroine, evil stepmother, enchanted objects, forbidden romance, transformative journey, magical creatures, royal intrigue. |
| Fire by Kristin Cashore | In a kingdom rife with intrigue and monsters, a young woman named Fire, with the power to control minds, navigates complex relationships and political machinations. | Mind manipulation, monsters, forbidden powers, court politics, love triangles, strong female lead, war and strategy, moral dilemmas, hidden parentage. |
| Daughter of the Pirate King by Tricia Levenseller | A fierce pirate princess allows herself to be captured by enemy pirates to search for a hidden map, embarking on a journey of adventure and romance. | Pirate adventures, enemies-to-lovers, hidden agenda, feisty heroine, captivity narrative, betrayal, secret lineage, swashbuckling, treasure hunt, cunning plans. |
| Stalking Jack the Ripper by Kerri Maniscalco | A headstrong young woman defies societal norms to investigate a series of brutal murders in Victorian London, suspecting that Jack the Ripper is behind them. | Historical fiction, murder mystery, forensic science, feminist lead, dark romance, social expectations, gothic atmosphere, apprenticeship, forbidden knowledge, high society. |
| These Violent Delights by Chloe Gong | In 1920s Shanghai, two former lovers from rival gangs must unite to stop a monstrous contagion threatening their city. | Romeo and Juliet retelling, star-crossed lovers, gang rivalry, historical fantasy, forbidden romance, political intrigue, cultural tension, supernatural threat, family loyalty, city in chaos. |
| Welcome to the Dark Side by Giana Darling | A young woman, Lou, forms a complex relationship with Zeus Garro, an older motorcycle club president, leading to a journey of love, redemption, and exploration of dark desires. | Age gap romance, motorcycle club, anti-hero, dark romance, tortured past, forbidden love, protective alpha male, second chances, family ties, love conquers all. |
| Kill Switch by Penelope Douglas | Damon Torrance, driven by a traumatic past, becomes involved in a dark and intense game of obsession and power with a woman from his past. | Dark romance, enemies-to-lovers, revenge plot, past trauma, power dynamics, manipulation, twisted games, redemption arc, emotional torment, complicated relationships. |
| Warbreaker by Brandon Sanderson | Two princesses face political intrigue, magic, and secrets in a world where the currency is breathable and colors are used to wield power. | Magic system, political intrigue, switched roles, immortal beings, reluctant hero, gods and mortals, hidden agendas, sibling bond, resurrection, identity crisis. |
| Warrior of the Wild by Tricia Levenseller | Banished from her village, a young warrior named Rasmira must complete an impossible task to earn her place back in the wild. | Hero's journey, monster hunting, betrayal, coming-of-age, wilderness survival, unlikely allies, redemption arc, facing fears, challenging traditions, enemies-to-friends. |
| A Curse So Dark and Lonely by Brigid Kemmerer | A modern girl is transported to a cursed kingdom, where she must help a prince break the spell that turns him into a beast. | Beauty and the Beast retelling, alternate worlds, cursed prince, strong-willed heroine, slow-burn romance, time loops, disability representation, kingdom in peril, redemption arc, magic and curses. |
Romance Books With Strong Female Leads List
1. Ella Enchanted (Trophy Newbery)
Ella Enchanted came out in 1997. Also, it is a middle-grade Cinderella retelling where A fairy curses Ella. Ella is strong-willed despite the obedience curse, which is a point in her favor. She does spend much of the book in subservient roles, but that has more to do with it being a plot device than a character trait. So we'll allow it.
She is allowed to be feminine insofar as middle grades lean into the idea of womanhood. It talks about her growth from childhood into young adulthood and finally wearing some of her mother's gowns.
The prince (who she's fallen in love with) has asked her to marry him. Knowing her curse and knowing she could be ordered at any time to murder him gives Ella the internal strength to refuse. She refuses the proposal, which was phrased as a command (Marry me, Ella.), breaking the curse. Ultimately, a self-sacrificial love for a guy set her free.
Author: Gail Carson Levine
Average Rating: 4.7/5
Category: Paranormal, Occult & Supernatural
Available: Audiobook | Paperback | Hardcover | Kindle | Audio CD
2. Fire (Graceling Realm)
Fire is considered a monster because of its ability to invade and influence the minds of humans. Also, she can do this with her thoughts and her beauty. So here, we have depictions of femininity, at least in terms of feminine beauty. But it's weaponized against other humans.
This book also mentions her periods because her blood draws attention from other monsters. So not only is her physical feminine beauty a weapon, but her periods are also a weakness.
Author: Kristin Cashore
Average Rating: 4.5/5
Category: Paranormal, Occult & Supernatural
Available: Audiobook | Paperback | Library Binding | Kindle | Audio CD
3. Daughter of the Pirate King
When writing (and reading) female main characters, there are some things to consider: Do they drive their own story? Are they allowed to express themselves sexually? Do they have female friendships based on trust? This book has all the right answers: Alosa from Daughter of the Pirate King, written in 2017. It is about Alosa, a pirate captain who infiltrates an enemy ship to uncover hidden plans and maps from a deceased pirate lord.
Alosa is the captain of her ship, and she has an entirely female crew. She's been trained by the most notorious and ruthless pirate there is, so she is the best bar none for sword-fighting. When it comes to femininity, she is like a bomb. She wears both dresses and breeches throughout the book, mostly dresses and fights in them. There is a love interest, but that doesn't become the sole focus of the plot, nor does her interest in the guy become the catalyst for the climax.
Author: Tricia Levenseller
Average Rating: 4.6/5
Category: Historical Romance
Available: Audiobook | Paperback | Hardcover | Kindle
4. Stalking Jack the Ripper
Another popular female protagonist is Audrey from the Stalking Jack the Ripper series by Kerri Maniscalco. The first book in this series came out in 2016, a year before Daughter of the Pirate King. These three books are detective crime novels that follow Audrey, a forensic criminologist, to solve high-profile murders and mysteries.
Audrey is super feminine and loves wearing dresses (the fabric, colors, hemline). But she also likes forensics and criminology. Other girls want to finish school and find a husband, but Audrey wants to attend the Academy of Forensic Medicine and Science.
She lets her father dictate where she goes, what she does, who she sees, and what she wears. She allows herself to be escorted by her love interest on almost all occasions, as is proper for the reputation of her decency. At the book's climax, she is rewarded with an education from her father, who has spent the entire book trying to get her into a more appropriate occupation of her time.
Author: Kerri Maniscalco
Average Rating: 4.6/5
Category: European Historical Fiction
Available: Audiobook | Paperback | Hardcover | Kindle | Mass Market Paperback
5. These Violent Delights
This is Romeo and Juliet's retelling set in 1920s Shanghai. The main strong female protagonist is Juliette. She is a great, strong female protagonist. She's unabashedly feminine and sexually expressive, which she is. She is brave and wouldn't even consider any self-sacrificial move or action. Her entire character acknowledges the difficulty in choosing how to present herself, knowing she is more powerful when presented as more Westernized.
When Juliette presents as more traditional in her family's traditional Asian garb, she is ignored and mistreated at best. She acknowledges the difficulty with being sexualized when she isn't being sexual. Moreover, she carries all of this around with the weight of her decision strategy and is generally ruthless. There are multiple female relationships in this book, all complex. Juliette must walk to maintain a hold on her family's respect.
Author: Chloe Gong
Average Rating: 4.4/5
Category: Historical Romance
Available: Audiobook | Paperback | Hardcover | Kindle | Audio CD
6. Welcome to the Dark Side (The Fallen Men)
This is the second book in the series. It is a dark motorcycle age-gap romance full of excellent tropes. Lou is the main character. She was in the gang IMSI shootout when she was seven years old. She gets shot, and the guy who saved her life is the new president of the AMC. In addition, he is not a good guy. But Lou sees him as her guardian monster.
Zeus is 19 years older than her. So when she gets shot, they find out that she has cancer. She's a seven-year-old girl, and her parents are in the spotlight. Her father is running for mayor, and he does not want to spend time with their family and doesn't want to talk about her illness. They push her aside, and she doesn't have any friends. So she ends up writing to Zeus, the AMC president, who saves her life.
So their relationship begins very platonically, and you see him guiding her and raising her through these letters until she starts getting ideas, and he shuts that down quickly. So, by the time she's 17 years old, she is ready to shed her good-girl image, and she is ready to walk on the dark side. Lou is one of the strongest characters fighting cancer and being a strong survivor.
Author: Giana Darling
Average Rating: 4.6/5
Category: Contemporary Romance
Available: Audiobook | Paperback | Kindle
7. Kill Switch (Devil's Night)
Kill Switch is the third book in The Devil's Night series. Many things happen in these first two books that explain a lot about what's going on. Damon is the main bad guy in the first two books. He is one that you hate a lot. But Winter is the main girl character, and she is fabulous.
So when she was a little girl, an accident happened where she ended up falling, losing her eyesight. Because of this, she has to grow and become strong, and she does not let anything get her down. Winter would not take any crap from Damon. She was the most kickass character of this whole series. It is a great dark romance series.
Author: Penelope Douglas
Average Rating: 4.7/5
Category: Romantic Suspense
Available: Audiobook | Paperback | Kindle | Audio CD
8. Warbreaker
This is a standalone fantasy that deals with politics and romance. The story is about two sisters, Siri and Vivenna, who are trained to be the wife of the God-King. The other is the fourth-born child. She's left her own devices not needed. Vivenna is the one who's trained to become the wife. Something happens. Their father doesn't want to send her anymore. So Siri now has to go and take her place.
Vivenna feels lost; she doesn't know her purpose anymore since she was trained to be this wife, and now she isn't. So, she takes it upon herself to save Siri. Both of these women in this book change so much over time. They are so strong for very different reasons. You see them grow in entirely different ways and how they start at one point and become something different and even greater versions of themselves.
Author: Brandon Sanderson
Average Rating: 4.7/5
Category: Sword & Sorcery Fantasy
Available: Audiobook | Paperback | Hardcover | Kindle | Mass Market Paperback
9. Warrior of the Wild
This is a standalone Viking-inspired tale. The main character, Rasmira, has trained her entire life to become a warrior. She is the daughter of the leader. In the village, to become a warrior, you must take this test to prove you are the strongest. You can protect the people.
Something happens, and she gets kicked out of her village and is given a test to complete. This task is to kill a God, so she has to go into the woods where nobody ever goes in and survives. Moreover, she has to find a way to kill this God to return to her people.
This is a fantastic story about friendship, testing limits, and figuring out who you are without the pressures of everybody else around you. Rasmira was such a smart, capable character and was very proud at the same time.
Author: Tricia Levenseller
Average Rating: 4.5/5
Category: Historical Romance
Available: Audiobook | Paperback | Hardcover | Kindle | Audio CD
10. A Curse So Dark and Lonely (Cursebreakers)
This is a beautiful retelling. It is the beginning of a series, and this one is a dual-perspective story between Harper and Rhen. It comes from our world. Harper has cerebral palsy, which you would think would hinder her story and make things more difficult. But she is a powerful, capable character who doesn't let those things define her, and she pushes through all of those things and is trying to fight her way back and go back to her family.
Was Harper going to go back to her family? Was she even going to be able to make it? It has such a wonderful romance. She didn't let her illness define her and took life into her own hands. So, it was so fabulous to read about.
Author: Brigid Kemmerer
Average Rating: 4.5/5
Category: Contemporary Fantasy
Available: Audiobook | Paperback | Hardcover | Kindle
5 Fantasy Books With Strong Female Leads
Fantasy novels with strong female leads have gained tremendous popularity as they showcase empowered women in fantastical settings, struggling in intricate plots, wielding magic, or leading rebellions. Here are five renowned fantasy books with compelling female protagonists:
A Song of Ice and Fire series by George R.R. Martin: While this series boasts many characters, several strong female leads stand out, such as Daenerys Targaryen, Arya Stark, and Cersei Lannister. Each woman faces the treacherous political and war-torn landscapes with determination, strategy, and strength.
The Poppy War by R.F. Kuang: Rin is a war orphan who aces a nationwide test and enters the Empire's top military academy. However, she discovers latent magical powers and gets drawn into a brutal war, facing gods and monsters. The story mixes history and mythology, and Rin is an uncompromising and fierce protagonist.
Mistborn – The Final Empire by Brandon Sanderson: Vin, a street thief, discovers she has powerful Allomantic abilities and joins a heist crew planning to overthrow the immortal Lord Ruler's oppressive regime. Throughout the series, Vin grows into her powers and becomes a force to be reckoned with.
The Priory of the Orange Tree by Samantha Shannon: This epic standalone fantasy features multiple strong female characters, notably Ead Duryan, a mage and secret guardian of the queen, and Tane, a dragon-riding woman from the East. Both women play pivotal roles in the story's unfolding as they face a world on the brink of chaos.
The Name of the Wind by Patrick Rothfuss: While the story primarily focuses on Kvothe's narrative, Denna, a mysterious and independent woman, plays a crucial role. She's enigmatic, self-reliant, and has a quest that parallels Kvothe's journey, intersecting in profound ways.
5 Ya Books With Strong Female Leads
Young Adult (YA) literature is rich with novels featuring strong female leads tackling many challenges, from dystopian futures to high school drama. Here are five YA books with compelling female protagonists:
The Hunger Games series by Suzanne Collins: Katniss Everdeen volunteers to participate in a deadly televised game to save her younger sister. Throughout the trilogy, she becomes a symbol of rebellion against a tyrannical government. Katniss is resourceful, brave, and deeply protective of those she loves.
Divergent series by Veronica Roth: Beatrice "Tris" Prior lives in a society where people are divided into factions based on virtues. When she discovers she doesn't fit into any faction, she's thrust into a world of intrigue and rebellion. Tris is resilient, determined, and challenges the status quo.
Throne of Glass series by Sarah J. Maas: Celaena Sardothien, a renowned assassin, is offered her freedom in exchange for competing as the prince's champion in a competition to find a new royal assassin. Celaena is a skilled, clever fighter with a sharp wit and a keen strategic mind.
The Hate U Give by Angie Thomas: Starr Carter witnesses the fatal shooting of her unarmed friend by a police officer. Navigating two worlds—the poor neighborhood she lives in and the fancy prep school she attends—Starr must find her voice and stand up for what's right. This novel deals with racism, identity, and the power of speaking out.
An Ember in the Ashes series by Sabaa Tahir: Laia lives under the Martial Empire's tyranny. When her brother is arrested, she goes undercover as a slave to the empire's military academy to save him. Throughout the series, she grows from a fearful girl into a strong, determined woman ready to take on an empire.
5 Action Books With Strong Female Leads
Action-packed novels with strong female leads are thrilling reads that blend elements of adventure, suspense, and sometimes even romance. Here are five action novels with compelling female protagonists:
The Girl with the Dragon Tattoo series by Stieg Larsson: Lisbeth Salander, a brilliant hacker with a complex past, partners with journalist Mikael Blomkvist to solve a series of mysteries. Throughout the series, Salander uses her intellect and physical prowess to confront adversaries and uncover deeply buried secrets.
Altered Carbon by Richard K. Morgan: While the primary protagonist is Takeshi Kovacs, the novel features a powerful female character, Kristin Ortega. She's a Bay City (formerly San Francisco) police officer who faces a world where consciousness can be transferred to different bodies. Her tenacity and combat skills are central to the narrative's action-packed sequences.
The Chemist by Stephenie Meyer: An ex-agent on the run from her former employers must take one more case to clear her name and save her life. Known as "The Chemist" because she used to work for a U.S. government agency so clandestine it didn't even have a name, she's an expert in her field, making her a key target for her adversaries.
Red Sparrow by Jason Matthews: Dominika Egorova, a Russian intelligence officer and trained seductress, is assigned to a CIA agent to uncover a mole. Throughout this espionage tale, Dominika is presented as a strong, intelligent, and resourceful protagonist struggling with a world of intrigue and danger.
You Don't Know Me by Sara Foster: Lizzie Burdett's disappearance remains unsolved, but when Lana, who bears an uncanny resemblance to Lizzie, moves to town, she unravels secrets that put her life in danger. Lana's determination and courage drive this action-packed narrative.
5 Adventure Books With Strong Female Leads
Adventure novels featuring strong female leads transport readers to exotic locales, dangerous terrains, or thrilling quests, all while showcasing empowered and resourceful women. Here are five adventure books with compelling female protagonists:
The Signature of All Things by Elizabeth Gilbert: Set in the 19th century, this novel follows the life of Alma Whittaker, a botanist who travels across the globe to understand the mysteries of evolution. Alma is a woman of science in an era when it's uncommon, and her adventures span continents and decades.
Wild – From Lost to Found on the Pacific Crest Trail by Cheryl Strayed: This memoir recounts Cheryl's solo trek of over a thousand miles on the Pacific Crest Trail after a series of personal tragedies. It's a tale of self-discovery, endurance, and resilience against the backdrop of the wild American outdoors.
The Lost City of Z – A Tale of Deadly Obsession in the Amazon by David Grann: While the primary focus is on explorer Percy Fawcett's quest for a mythical city, the narrative includes the adventurous tales of his daughter Joan Fawcett. She became an explorer and writer, venturing into the Amazonian jungles and continuing her father's legacy.
State of Wonder by Ann Patchett: Dr. Marina Singh undertakes a perilous journey to the Amazon rainforest to uncover the circumstances behind her colleague's death. Along the way, she confronts mysteries related to a local tribe and their potential key to fertility, navigated by the enigmatic Dr. Annick Swenson.
Island of the Blue Dolphins by Scott O'Dell: Based on a true story, this novel follows Karana, a young Native American girl left alone for years on an island off the California coast. It's a story of survival, resilience, and adaptation as Karana learns to fend for herself and make a life in solitude.
Each of these books presents a female protagonist who is not only faced with external challenges and adventures but also goes on an internal journey of growth, self-realization, and empowerment.
5 Book Series With Strong Female Lead
Here are five book series that feature strong, dynamic female protagonists:
A Court of Thorns and Roses series by Sarah J. Maas blends high fantasy with romance and follows Feyre Archeron, a mortal huntress who gets entangled in the fae world's complex politics and power struggles. Throughout the series, Feyre faces monumental challenges, grows in her abilities, and emerges as a formidable leader.
The Lunar Chronicles by Marissa Meyer: A futuristic retelling of classic fairy tales, this series begins with "Cinder," a mechanic in New Beijing who is also a cyborg. As the series progresses, other female leads, such as Scarlet, Cress, and Winter, join the narrative, each bringing their strengths and tales inspired by Red Riding Hood, Rapunzel, and Snow White, respectively.
Kate Daniels series by Ilona Andrews: Set in a post-apocalyptic version of Atlanta where magic and technology vie for dominance, Kate Daniels is a mercenary with a mysterious heritage. As the series progresses, Kate confronts various supernatural threats, unravels secrets about her past, and grows in her formidable magical abilities.
Inheritance Trilogy by N.K. Jemisin: Starting with "The Hundred Thousand Kingdoms," this series introduces Yeine Darr, a young woman who unexpectedly becomes an heir to the Arameri kingdom. The series is popular for its complex world-building, intricate politics, and exploration of power, gods, and mortals.
Outlander series by Diana Gabaldon: When Claire Randall, a former combat nurse from 1945, is transported back to Scotland in 1743, she becomes involved in the Jacobite risings and meets a dashing Scottish warrior, Jamie Fraser. Claire's intelligence, adaptability, and medical skills play a central role throughout the series, where she faces different periods and challenges.
5 Dystopian Books With Strong Female Leads
Dystopian novels use bleak settings to amplify human resilience, courage, and the will to resist. When combined with strong female leads, these stories can be particularly impactful. Here are five dystopian books that feature powerful female protagonists:
The Handmaid's Tale by Margaret Atwood: Set in a future theocratic dictatorship where women's rights are extremely curtailed, the story is told from the perspective of Offred, a Handmaid forced into sexual servitude. Throughout the novel, Offred's quiet resistance and memories of the past offer a poignant commentary on freedom and autonomy.
The Hunger Games series by Suzanne Collins: Katniss Everdeen volunteers to participate in the annual Hunger Games to save her younger sister. In a televised event where young people are forced to fight to the death, Katniss's resourcefulness, determination, and leadership make her a symbol of rebellion against the Capitol's tyranny.
Divergent series by Veronica Roth: Tris Prior's world is divided into factions based on human virtues. Upon discovering she's "Divergent" and doesn't fit into one particular group, she uncovers dark secrets about her society and becomes involved in efforts to challenge and change it.
The Power by Naomi Alderman: In this world, women develop the ability to release electrical jolts from their fingers, leading to a complete reversal of societal power dynamics. The story follows multiple characters, including Allie, who transforms into a powerful religious figure, and Roxy, a gangster's daughter with a keen grasp of the new world order.
Parable of the Sower by Octavia E. Butler: In a future America ravaged by climate change and economic instability, Lauren Olamina possesses "hyperempathy," meaning she feels the pain and pleasure of others. As society crumbles around her, Lauren develops a new philosophical and religious system, "Earthseed," and goes on a journey to establish a community of believers.
5 Funny Books With Strong Female Leads
Humor combined with strong female leads creates a delightful reading experience. Here are five funny books that feature witty, empowered female protagonists:
Bridget Jones's Diary by Helen Fielding: Bridget Jones is a hilariously relatable thirty-something woman in London trying to navigate her love life, career, and self-image. Her diary entries are filled with wit, charm, and self-deprecating humor, making it an iconic contemporary romantic comedy.
Where'd You Go, Bernadette by Maria Semple: Bernadette Fox is a fiercely intelligent, reclusive former architect who disappears before a family trip to Antarctica. Told through emails, memos, and letters, the story is a comedic exploration of Bernadette's life, her relationship with her daughter Bee, and the reasons behind her mysterious disappearance.
Confessions of a Shopaholic by Sophie Kinsella: Becky Bloomwood is a financial journalist who can't resist a shopping spree, leading her into a series of hilarious financial and romantic predicaments. Kinsella's breezy writing and Becky's endearing personality make for a lighthearted romp.
The Rosie Project by Graeme Simsion: While the primary character is Don Tillman, an eccentric genetics professor with likely undiagnosed Asperger's, Rosie Jarman is a fiery, intelligent, and independent woman who enters his life, turning it upside down. Their quest to find Rosie's biological father is both comedic and endearing.
Eleanor Oliphant Is Completely Fine by Gail Honeyman: Eleanor Oliphant leads a simple, regimented life and avoids social interactions. However, Eleanor hides a tragic past beneath her oddball behavior and quirky sense of humor. The novel blends dark humor with a heartwarming tale of human connection.
5 MC Books With Strong Female Leads
"MC" in this context typically refers to Motorcycle Club-themed books. The gritty world of biker clubs and romance, suspense, or drama can make for riveting reads. Here are five Motorcycle Club (MC) books featuring strong female protagonists:
Reaper's Property by Joanna Wylde: The first in the Reapers MC series, this novel introduces Marie, who strikes a deal with the club's president, Horse, to ensure her brother's safety. Throughout the series, Marie showcases her resilience and strength as she faces the complex world of MC politics and her evolving relationship with Horse.
Undeniable by Madeline Sheehan: This gritty romance tells the tumultuous story of Deuce and Eva, who meet when she's just five and he's twenty-three. Eva grows up and becomes involved in motorcycle clubs through her father's involvement. Her strength and determination become evident.
Motorcycle Man by Kristen Ashley: Tack Allen, president of the Chaos MC, unforgettably meets Tyra Masters. With her strong will and determination, Tyra isn't easily cowed by the intimidating world of bikers, and she proves to be a force to reckon with in Tack's life.
Ride Steady by Kristen Ashley: Part of the Chaos series, this book follows Carissa, a single mother trying to get back on her feet. When she's helped by Joker, a member of the Chaos MC with a troubled past, she stands firm in her resolve and proves her strength in the chaotic world of bikers.
Silver Bastard by Joanna Wylde: The first book in the Silver Valley series, it introduces Puck, a member of the Silver Bastards MC, and Becca, who's trying to escape her troubled past. Becca's resilience and strength shine as she battles the MC world's challenges.
5 Mystery Books With Strong Female Leads
Mystery novels with strong female protagonists offer us captivating puzzles to solve while also showcasing empowered, intelligent, and resilient women. Here are five mystery books featuring compelling female leads:
The Girl with the Dragon Tattoo by Stieg Larsson: Part of the Millennium series, this novel introduces readers to Lisbeth Salander, an enigmatic computer hacker with a traumatic past. Teaming up with journalist Mikael Blomkvist, she focuses deep into a decades-old disappearance and uncovers dark family secrets.
The No. 1 Ladies' Detective Agency by Alexander McCall Smith: Set in Botswana, this series follows Mma Precious Ramotswe, who establishes the country's first female-run detective agency. Using wit, wisdom, and intuition, Mma Ramotswe solves various cases, providing a unique blend of mystery and cultural insight.
Maisie Dobbs by Jacqueline Winspear: Set in post-WWI London, Maisie Dobbs is a psychologist and investigator. After serving as a nurse during the war, she used her keen observational skills and understanding of human psychology to solve mysteries. At the same time, the series also delves into the war's lingering effects.
In the Woods by Tana French: Detective Cassie Maddox is a key figure in the Dublin Murder Squad series. In this book, she works alongside her partner, Rob Ryan, to solve a young girl's murder, similar to a decades-old unsolved disappearance.
Still Life by Louise Penny: Introducing Chief Inspector Armand Gamache of the Sûreté du Québec, this series kicks off in the village of Three Pines. However, the standout female character is Clara Morrow, an artist who evolves over the series. In later books, especially "A Trick of the Light," Clara comes to the forefront, showcasing her depth, resilience, and intelligence amidst the mysteries enveloping her community.
5 Science Fiction Books With Strong Female Leads
Science fiction has been a genre that pushes boundaries and explores societal changes, making it a fertile ground for strong female characters. Here are five science fiction books with powerful female protagonists:
The Left Hand of Darkness by Ursula K. Le Guin: This novel takes place in Gethen, where inhabitants are ambisexual and can choose their gender. The relationship between Genly Ai, an envoy from the Ekumen, and Estraven, a native of Gethen, drives the story. While Genly is male, Estraven's shifting gender and exploring gender fluidity make this a pioneering work in feminist science fiction.
The Windup Girl by Paolo Bacigalupi: Set in a future Bangkok, the narrative revolves around Emiko, a genetically engineered "windup girl" who struggles with her created purpose and a desire for autonomy. The novel covers themes of bioengineering, corporate greed, and the consequences of unchecked technological advancements.
Kindred by Octavia E. Butler: Dana, a modern black woman, is repeatedly transported to the pre-Civil War South. She meets her ancestors, including a white plantation owner and a black freewoman forced into slavery, and must face the treacherous world of the past to ensure her survival in the future.
Ancillary Justice by Ann Leckie: Breq used to be the AI controlling a starship and thousands of ancillary bodies, but now she's confined to a single human body and on a quest for revenge. The Radch Empire, where Breq comes from, does not distinguish people by gender, making the book unique in its approach to gender pronouns and societal norms.
Parable of the Sower by Octavia E. Butler: While it can be categorized as dystopian, this novel's futuristic setting and speculative elements place it within the science fiction genre. The story follows Lauren Olamina, a young woman with hyperempathy in a crumbling America. As she witnesses society's collapse, Lauren creates her religion and envisions a future where humanity might find redemption.
---
All of these novels feature female protagonists who face significant challenges, both external and internal, and their journeys of growth, self-discovery, and resilience are both inspiring and engaging for readers. By supporting books with strong female protagonists, you can promote gender equality in literature. It encourages publishers and authors to create more diverse characters and narratives.
Read More Similar Feminism Books: Books Like The Grace Year
Writing Tips: 15 Tips To Write A Strong Female Character Novel