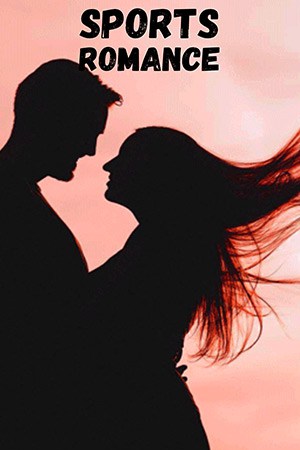 The Deal by Elle Kennedy is about a boy named Garrett Graham. He's the hotshot hockey player on campus, but he's a lot smarter than people think he is. So he has to keep up a certain GPA to be eligible to play hockey. Hannah has a huge crush on a football player in their class, and she has had a hard time finding guys who like to make her feel good. She likes football players. She keeps her on him during class and is constantly aware when he's in the room, but she doesn't talk to him.
So Garrett decides to ask her for help on his final because of the midterm retake because he has to bring up his grade to play hockey. He's the team captain and a junior, and they like the entire championships thing. So he wants to take his team there again as the captain, as a junior, and he needs to have good grades. They all have their own thing, and they all develop, and their relationships develop. To read more sports romance books like The Deal, you have to stay with me!
5 Books Like The Deal (Sports Romance)
In The Deal, Hannah works off-campus because her family isn't very well off. She has something that happened to her where she never wants to go back home. The one time she went back home, her dad ended up in jail because of something that happened, so she flew her parents to her or met up at their aunt's house.
Then she has to keep her grades up, so her life is rough. Hannah wanted nothing to do with Garrett, and then they started to hang out more, then became friends. I am going to review 5 romance books similar to The Deal. Let's go!
1. The Bombshell Effect
This book is about Allie, who inherits a professional football team from her father. When she moves back to her late mom's house, she meets her jerk neighbor, Luke, who happens to be the quarterback in her football team. They try to be polite with each other at work, but behind closed doors, it's an entirely different story like The Deal.
Allie has a powerful will, even not knowing everything about football. She's tried some very best to be seen as much more than a pretty face. You will like the sparks flying between them, the pooling and pushing that keeps you wanting to read until the very end.
Author: Karla Sorensen
Average Customer Review: (4.5 out of 5, on Amazon)
Category: Contemporary Sports Romance
Available: Audiobook | Paperback | Kindle | Audio CD
---
2. Focused
This book in the Ward Sisters series will be a four-book series following the Four Sisters of the story. The marriage effect introduces the girls who will be the main characters in the Ward Sister series, showing a family dynamic. The marriage fact also does introduce the two love interests in this book, Molly and Noah. They show what happens to them when they were younger and their dynamic together before you get into here.
So this book takes place when Molly is older. She has a job, and she's part of the H.R. department. Noah was a younger college football athlete, and he was a huge defensive play. Then in this series, it's them reconnecting, and Molly's trying to do her job and be serious and stay away from Noah. It's a mix between a hate-to-love romance and a friends-to-lovers romance similar to The Deal.
Author: Karla Sorensen
Average Customer Review: (4.5 out of 5, on Amazon)
Category: Romantic Comedy & Sports
Available: Audiobook | Paperback | Hardcover | Kindle | Audio CD
---
3. The Marriage Effect
The Marriage Effect is book three and the last book in the Washington Wolves series. You do not have to read the rest of the books to read this book. It's an NFL football romance, so it's a made-up NFL team. The author writes in three different books three different plots of how an NFL player and a woman end up getting together and their life like a glimpse of their life afterward and everything.
This book is about Paige and Logan. Paige is a retired model, and she's redhead beautiful. She was on Sports Illustrated. Allie is the team owner, and both they're best friends. That's how Paige is with the team. So her aunt, with whom she was super close, left her in her will that she needed to marry to get her inheritance. Her inheritance was three million dollars, and Paige's the type of woman she did not want to marry. She's a strong, independent woman, and she felt like no one was at her level, if that makes sense.
But then we have Logan, and Logan is a guardian to his four younger sisters. His mom and dad got divorced. So you learn his mom and dad got divorced, and then his dad marries this woman, who's 17 years younger than him because he wants to seem young. So then he has four new kids. Logan's only option was technical to get married. Then Paige and Logan strike a deal, so they get fake married at first. Then it's all about that, and it turns into a relationship. The plot and characters are matched with The Deal.
Author: Karla Sorensen
Average Customer Review: (4.6 out of 5, on Amazon)
Category: Sports Romance
Available: Audiobook | Paperback | Kindle
---
4. From Lukov with Love
This book was about a girl named Jasmine Santos, and she is pissed. She seems to be at the end of her figure skating career. She's not getting any awards. All of the notability and recognition is going for this guy named Ivan Lukov, the golden boy of the figure skating world. We don't always like the characters initially, but we see the growth throughout the story.
Jasmine is well known for not working well with other people, but she works with Ivan Lukov. It starts as this enemy-to-lovers thing, and they butt heads with each other. Mariana did such a beautiful job of gradually getting to that romance, but there was something stilted about how they ended up becoming together. This book goes on months and months. Together, they become friends, and they start as enemies. They're clashing at each other and their romance theme is very similar to The Deal.
Author: Mariana Zapata
Average Customer Review: (4.6 out of 5, on Amazon)
Category: Contemporary Romance On Sports
Available: Audiobook | Paperback | Kindle
---
5. The Villain
Like The Deal, The Villain is an age gap that has so many good tropes. We follow Persephone and Cillian Fitzpatrick. Persephone has always had a crush on Cillian, and the problem is it felt one-sided. He never acknowledged her presence. She felt like he was always focused on her sister Belle. Persephone has a bit of a situation at one of her friend's weddings where she accidentally poisons herself and has to rescue her.
Skip flashes back to Cillian running his family's oil business years later and Persephone struggles. She's married, and her husband has skipped town with a whole lot of debts that she has to pay. She's been threatened and physically assaulted because she has to pay like $100000, which she does not have.
Cillian has his issues. He has to marry someone to secure his place as a CEO of his company and please his parents to get an heir for their billion-dollar business to secure his place in the company. He lists people he wants to marry because he knows he doesn't date. Persephone is a kindergarten teacher. She tries to help Cillian. It was enemies to love, but this was pining.
Author: L.J. Shen
Average Customer Review: (4.6 out of 5, on Amazon)
Category: Romantic Suspense
Available: Audiobook | Paperback | Hardcover | Kindle | Audio CD
---
More Contemporary Romance Books: 5 Books Like My Life Next Door