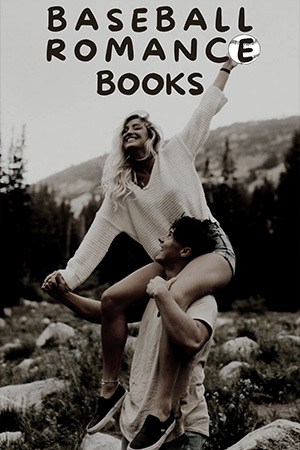 I grew up with three brothers who all played baseball and stayed in love with baseball. It's the heaviest prevalence in that new adult age where they're in college, making decisions about their sport, the rest of their life, and their romances. Baseball is harder a sport to find in terms of good books to read. Obviously, your top ones will be football, hockey, and soccer. Those are easy to find. I found that it was a little bit of a struggle, so I decided to make it some homework for myself and go on a journey.
5 Baseball Romance Books
Baseball is like a cricket game, and the romance with baseball seems to hit and throw emotions. When baseball players fall in love, they get hit emotions and want to throw or express. Most baseball romance books are centered on college campuses because teenagers and young adults love it very much. I am also a huge baseball fan and read many baseball love books. Now, I want to share 5 of them. Let's play!
| Name | Key Focus | Review (Goodreads) |
| --- | --- | --- |
| Wild Card | A journalist finds a story for her writing where she meets a baseball player who is dealing with life problems | 3.8 |
| Dirty Curve | A college baseball player falls in love with his tutor. | 4.2 |
| The Locker Room | Two college students accidentally meet up, then their romance begins. | 4.1 |
| Bad Boys Break Hearts | A college baseball guy bullies a girl, but after sometimes it turns into a cute relationship. | 3,7 |
| Moonshot | A top girl gets messed with by a playboy baseball player and both deal with a murder mystery. | 4.0 |
Baseball Romance Books
1. Wild Card (Rake Forge University)
Wild Card is a college baseball romance. Our main male character, Decker, was the baseball team star. Something happened to him where he was injured. So he's only been able to work out with the team, but he hasn't been able to play. Then our heroine, Mallory, is in the journalist program at school, and the paper's editor needs her to develop a good story.
So she goes home one night, and her stepsister has received a wild card because the boy is on this college baseball team. They have this game going where the underclassmen pass out certain playing cards to girls. They want to get with, and whatever card they get shows how far they want to get with the girl. So her stepsister has received a wild card, meaning that somebody wants to go all the way with her. She later gets sick and gives the card to her stepsister to go to the party so she can write her story.
Mallory gets the party, and Decker wants to meet her stepsister. So they're both impersonating each other, and your story will go from there. There was a revenge plot that was confusing for me. But it's a cute, wholesome, quick, easy college sports romance read.
Author: Ashley Munoz
Tropes: Friends-to-lovers, Angsty, Betrayal, Arc
Number Of Pages: 294
Available: Audiobook | Paperback | Kindle
2. Dirty Curve
Dirty Curve was one of my top reads for a year. I was obsessed with this one from start to finish. Meagan Brandy is USA TODAY and Wall Street Journal bestselling author. So it is another college baseball romance, and this one is the generic blueprint for many college high school sports romances. Tobias is the baseball team star, and Meyer is a tutor. So he gets assigned to her for tutoring. He's the hotshot around campus. All the girls want to be with him.
So when Tobias meets Meyer, she is a hot mess. She wears the same sweater to every tutoring session. In their first few tutoring sessions, it's very noted that she will not look up to him. Then you find out that she has other things going on in her life. So she doesn't have time to do anything but school tutoring and work. When he finds out what her circumstances are, it brings him to a whole new level.
The book's first half is boring, but the second half is interesting. Also, romance or chemistry lacks reality. Overall, I enjoyed the bad boy good girl situation and the forced proximity between the characters.
Author: Meagan Brandy
Narrator: Savannah Peachwood, Lee Samuels
Publisher: Audible Studios
Tropes: Possessive-hero, Slow-burn, Single-parent
Number Of Pages: 323
Available: Audiobook | Paperback | Kindle | Audio CD
3. The Locker Room (The Brentwood Boys)
The Locker Room is the first in an eight companion novel series of The Brentwood Boys. This one is another college baseball love story. Our heroine, Emory, loses her map on the first day of classes. The map flies in the wind and smacks her hero (Knox). This guy falls the first trope, and she instantly takes him. What I liked about the book was there was a lot of pining and groveling for her to go out with him. Knox was getting people on the baseball team.
So this one was another fun, enjoyable read. There wasn't much more to this one than Knox being the baseball team's star. He's very focused on his baseball dream, and Emory is very supportive of his baseball dream in return. They are fantastic characters, and their chemistry is authentic. If you believe in true love with a baseball player, then you must read it. The hardcover is not good, but the paperback is perfect for color, font size, binding, and cover quality.
Author: Meghan Quinn
Narrator: Rock Engle, Felicity Munroe
Publisher: Hot Lanta Publishing LLC
Tropes: Humor, Second-chance, Academic
Number Of Pages: 318
Available: Audiobook | Paperback | Kindle
4. Bad Boys Break Hearts (The Boys)
Bad Boys Break Hearts is a baseball bully romance. The story follows Mascen, a junior in college and star of the baseball team. He and the heroine (Rory) were best friends when they were little. When they were ten and eight, they lived next door to each other, and both were wealthy. Rory's father was a senator and was about to get in trouble for embezzlement problems. So he hung himself before he could be arrested. Because of that, her family's entire reputation was tarnished. They couldn't have their money anymore.
So her family was forced to move out of state and into a crappy trailer park in Florida. The hero and the heroine never saw each other again. Then you pick up at the very beginning of the story. Rory is a freshman in college. It's her first day, and how the two run into each other is she goes out to a bar on her first night at college and hooks up with a guy.
In the morning, when she is doing her walk of shame and leaving, she runs into Mascen, who happens to be the roommate and best friend of the guy she hooked up with. So he's not happy about that. That's where the bullying is going to start. I enjoyed this YA baseball romance, and the bully aspect of it was a whole other level.
Author: Micalea Smeltzer
Narrator: Erin Mallon, Jacob Morgan
Publisher: Podium Audio
Tropes: Enemies-to-lovers, College-rockstar, Royalty, Cheating-heroine
Number Of Pages: 372
Available: Audiobook | Paperback | Kindle
5. Moonshot
Moonshot is a mystery-thriller with a steamy high school baseball romance story. The main protagonist is Ty, the daughter of a New York Yankee. Before the story picks up, her mom died when she was little. So she goes on the road with her father for the rest of her adolescent life. Then you flash forward to the present, and she is a senior in the spring.
Ty's still going on the road with the Yankees. She's the home-schooled and bad girl. So baseball and the Yankees are full on in her blood. At the beginning of the book, the Yankees get a new player, Chase Stern. He is known as a playboy within the baseball community. He ended up on the Yankees because the Dodgers needed to trade him away. After all, he got in trouble for sleeping with a teammate's wife. So he gets traded to the Yankees. Chase's very intrigued by Ty, and Ty is very intrigued by him.
This one has a time jump, but it's halfway through, so it works with the plot and the story. Nothing was irritating, but I enjoyed the forbidden romance aspect of it. There's a murder subplot going on and then in the book, find out how the murders were tied into the story because the main characters are not trying to solve this. When you alternate the chapters, there are these news articles between them talking about recent women who have turned up dead and how they're connected to her. I didn't have a huge problem with their age gap because Chase was only five years older.
Author: Alessandra Torre
Narrator: Samantha Summers
Publisher: Select Publishing LLC
Tropes: Suspense, Mystery, Forbidden
Number Of Pages: 408
Available: Audiobook | Paperback | Kindle
Those are my five recommendations for baseball romance novels. If you have any more, please let me know. Happy baseball reading!
Read more similar books: