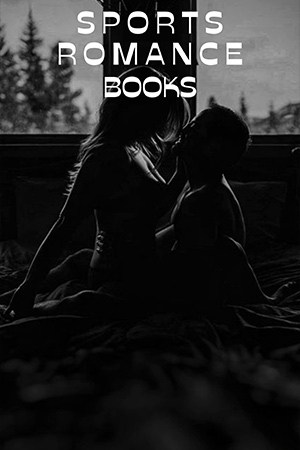 Sports romance is one of the viral tropes in romance or fiction. Everybody loves sports and wants to see their favorite player/idol as a hero and know about their lifestyle with the current relationship. As a celebrity, players always try to keep their dating or relationship private, but somehow it goes viral.
So, sports fiction has much excitement, expectation, and drama. Readers/fans love to read this type of romance through their favorite sport. If a reader likes hockey, he/she wants to read hockey romance. But most sports lovers want to diversify their tastes and learn more about various sports.
So, sports love stories give us chemistry and teach us about the game like players, rules, guides, practice, and many field stories. Follow me if you want to read a sports story with romantic characters and a plot.
20 Sports Romance Books
I found a lot of niches in the romance genre, and one of those little niches happened to have been sports romances. I want to share with you all the ones that I enjoyed. If you're not familiar with sports romances, all it is that one of the characters is like a pro player. Maybe it's hockey, baseball, football, or soccer. I have a big list of sports tropes. So I will discuss my favorite 20 best sports romance books for you. Let's play!
| Name | Sports Category | Review (Goodreads) |
| --- | --- | --- |
| The Deal | Hockey | 4.2 |
| Pretty Reckless | Football | 4.1 |
| Throttled | Car Racing | 3.8 |
| The Wall of Winnipeg and Me | Football | 4.2 |
| Kulti | Soccer | 4.3 |
| Scoring Wilder | Soccer | 4.0 |
| Enemies | Football | 4.0 |
| Moonshot | Baseball | 4.0 |
| Run Away With Me | Hockey | 4.0 |
| Teardrop Shot | Basketball | 4.3 |
| Make It Sweet | Hockey | 4.0 |
| Not My Match | Football | 4.1 |
| Pucked | Hockey | 3.9 |
| Walking Disaster | Boxing | 4.1 |
| Playing for Keeps | Hockey | 3.8 |
| From Lukov with Love | Olympics | 4.3 |
| Fake Out | Hockey | 3.9 |
| Melt for You | Rugby | 4.3 |
| The Friend Zone | Football | 3.9 |
| Open | Tennis | 4.2 |
Sports Romance Books
1. The Deal (Off-Campus)
The Deal is the first book in the Off-Campus series. There are four books in this series, and then you can read even more in the Briar U series, where there are four more books. All eight of these books are companion series. In each book, you're following a new romance, even though you get to meet everybody in all of the books. So you read the first book and get to meet the couple and a bunch of people.
Then one of the people you meet in book one gets their romance in book two, and it keeps following that way. So they build on each other, and I recommend reading them in order. Off-Campus is all about college hockey romance books. We follow the four players, they each get their book, and they're all part of the college hockey team. They all meet a girl, and they have a romance with her, which is fun. If you are into the college new adult hockey romance vibe, this one is for you.
Read similar: 5 Books Like The Deal
Author: Elle Kennedy
Publisher: Elle Kennedy Inc.
Tropes: College, Humor, Abuse, Bad-boy
Number Of Pages: 342
Available: Audiobook | Paperback | Kindle | Audio CD
2. Pretty Reckless (All Saints High)
All Saints High is a high school football romance, technically a spinoff series to the Sinner of Saint series. You can read about the children from the couples you met in the Center of Saint Series in the All Saints High Series. All these people are in their senior year of high school or they're out of high school. When they were in high school, they were football players, and we're following their romance.
The first book, Pretty Reckless, is a (Goodreads Choice Award Nominee) bully romance. Book two, Broken Night, is a childhood best friend's romance. Then the third book, Angry Gods, is an enemies-to-lovers. Those are some fun tropes if you are into any of them.
So it's a fun series, especially if you are a fan of the Sinner of Saint series, because you get to see the adults living their life, but then you also get to see the children and their romances, and it's adorable. I recommend checking this series out.
Author: L.J. Shen
Tropes: High School, Dark, Angst, Coming-of-age, Slow-burn
Number Of Pages: 363
Available: Audiobook | Paperback | Kindle | Audio CD
3. Throttled (Dirty Air)
There are four books in the Dirty Air series. This series follows a Formula One race car driver. So, it's fascinating with a ton of fun. These are dual POVs which is always a good time. You're following the characters doing the Formula One rounds, and they're going from race to race. Also, they're eventually all going to have their own sports car romance.
Each book in the series builds on top of each other. You read book one, and then you saw a romance happening in book one on the sidelines. Then that romance is going to happen. The negative side of book one is the terrible plot and weak chemistry because of the broken character. But the positive side is the hero is going through a healing process where he takes therapy regularly. The writing wasn't well-finished, but I love the racing scenario. If you love racing romance, read the first book, and then you can continue the other books.
Author: Lauren Asher
Tropes: Multicultural, Forbidden, Steamy, Second-chance, Age-gap
Number Of Pages: 355
Available: Paperback | Kindle
4. The Wall of Winnipeg and Me
Goodreads Choice Award Nominee, The Wall of Winnipeg and Me is a huge book and a very slow burn. If you do not have patience for the romance aspect of a story, I don't recommend reading this. You got to go into it knowing that you will be reading 500 pages and not a single kiss will happen, yet it will be worth it by the end. So, I've warned that because I don't want anybody to complain afterward.
In the book, we have a football moment. So you're following a girl (Vanessa) who has worked for a professional football player for two years. Vanessa hates her job because the guy (Aiden) she's working for is the epitome of a grump, and she doesn't like him or get along with him. One day she decides she will finally quit her job and start something independently. She wanted to start a graphic design company, so she finally decided to go and do it.
Then a month later, Aiden comes crawling back to her and proposes she do the job. It will take off from there, and the book is impressive. The characters are very realistically flawed, and they have their personalities. I can't even begin to explain how excellent the slow burn is. Sometimes it does test my patience, but it is always so worth it in the end that I highly recommend reading it.
Read similar: 7 Books Like The Wall Of Winnipeg And Me
Author: Mariana Zapata
Tropes: Alpha-male, Marriage-of-convenience, Pregnant-heroine, Broody-hero
Number Of Pages: 672
Item Weight: 1.85 pounds
Dimensions: 5.5 x 1.68 x 8.5 inches
Available: Audiobook | Paperback | Kindle | Audio CD
5. Kulti
Kulti is a soccer romance. Our heroine, Sal, is a pro soccer player, and assistant coach, Kulti, is why she became a pro player. It happens to be this guy that she's looked up to her entire life. Then, the second she meets him, she realizes she doesn't like his personality because he's a huge grump. Kulti's not fun to be around, and she's now forced to be around him because he is her new coach, and they form a friendship. Then a romance is going to balloon from there.
The book is very slow initially, but it will be worth it. The character builds, and the writing style is good but boring because the story is long. I loved Sal as she is smart and emotionally mature, and many readers will not like Kulti because of his selfishness and emotionally unstable behavior. If you want forbidden workplace romance, you must give it a chance.
Read similar: 5 Play Romance Books Like Kulti
Author: Mariana Zapata
Narrator: Callie Dalton
Publisher: Tantor Audio
Tropes: Fun, Slow-burn, Workplace, Age-gap, Damaged-hero
Number Of Pages: 570
Available: Audiobook | Paperback | Kindle | Audio CD
6. Scoring Wilder
Scoring Wilder is similar to Mariana's Kulti book but is not a slow burn. As the topics of the story are very similar, you're following a girl (Kinsley) who is currently the year's rookie. Kinsley is playing on a college team, and her team gets a new coach for the season who is a pro player (Liam). She's a few years older, and he needed help with his reputation.
So Liam decided to volunteer this season and help this women's team. They're going to have a forbidden romance because he's the coach and she's the player, and they can't be together, but they're very attracted to each other. I read this one before I read Kulti, which is next-level perfection, and Kulti was better for me. The romantic connection was weak but highly entertaining. If you like soccer romances, then I recommend this one.
Author: R.S. Grey
Narrator: Jessica Almasy
Publisher: Audible Studios
Tropes: Humorous Fiction, Rom-com, Insta-love, Arc
Number Of Pages: 402
Available: Audiobook | Paperback | Kindle | Audio CD
7. Enemies
Enemies is an enemies-to-lovers football romance. Our heroine, Dusty, went to a college out of state and didn't know anybody there. Besides, Stone is a pro football player in the same state as her because they grew up together and were best friends when they were children. Then, they hit puberty, started to hate each other, and haven't talked in years.
As they live in the same state, their parents catch up and get to know each other. Then something happened in Dusty's life, and nobody could get a hold of her. So Stone's the one that tracks her down, delivers the news, and then the story goes from there. Throughout the story, their emotions are kept at very low levels. Also, the writing style was not convincing, but I enjoyed the drama, mental care, and childhood friendship.
Author: Tijan
Narrator: Jason Clarke, Savannah Peachwood
Publisher: Audible Studios
Tropes: Contemporary, Enemies-to-lovers, Broken-heroine, Athletes
Number Of Pages: 370
Available: Audiobook | Paperback | Hardcover | Kindle | Audio CD
8. Moonshot
Moonshot is a contemporary baseball romance that was published back in 2016. The author is so captivating, and you don't even know you're being pulled in. Our main character, Tyler's father, is a part of the Yankees when she's 17. Our hero, Chase, is a rising star or good athlete in baseball who goes into the Yankees. He's got a bad reputation of being a party guy and goes through women fast, a player off the field.
Tyler falls in love with Chase, and they build a friendship. It stops your heart, and they didn't put erotica here. Maybe it needs a lot of sex to make it into erotica. There is some sexual content, which is a little bit graphic. Also, it's a suspense thriller, and a little bit of mystery in that.
The romance is big but becomes a love triangle at some point. There is no cliffhanger in the end, but I love the ending. If you're a big reader because it is such a beautifully written book, you don't have to be a baseball or a sports fanatic to understand the story. The way the author writes the sport makes you fall in love with it.
Author: Alessandra Torre
Narrator: Samantha Summers
Publisher: Select Publishing LLC
Tropes: Women's Fiction, Suspense, Mystery, Taboo, Angsty
Number Of Pages: 408
Available: Audiobook | Paperback | Kindle
9. Run Away With Me (Come Back to Me)
Run Away With Me is the third book in a five-book companion series. This series, in general, is a military-based hockey romance. It's also a second chance relationship, and this book has trigger warnings for sexual assault. So, go into it knowing that and be wary if that's something you must look out for. But in the book you're following, the two friends (Emerson and Jake) and when they were children were both on the hockey team together. They were best friends, and no one could pull them apart.
Then something happens, and Jake leaves town, and it never calls her again. Ten years later, Jake is back, and Emerson's still pissed that her best friend left, and she never heard from him again. Jake is a pro hockey player, and she quit hockey when they were kids. When he comes back into town, he wants to talk to Emerson. Then you'll fall the story from there him chasing after her.
A romance is going to bloom. So it's a second chance childhood best friend to enemies romance. I love the entire series, but this is the only one that is a sports romance. So I recommend reading this one, and all of them have very similar vibe differences, even though the topics are different.
Author: Mila Gray
Narrator: Tim Paige, Samantha Summers
Publisher: Tantor Audio
Tropes: Emotions, Mental-health-rep, Male-lead, Feminism,
Number Of Pages: 352
Available: Audiobook | Paperback | Hardcover | Kindle | Audio CD
10. Teardrop Shot
Teardrop Shot is a basketball romance that follows a girl, Charlie. She has been hurt by one of her past relationships and is still not healed. When she returns to her friends to heal, she meets her Idol basketball player, Reese. Then the story begins. There are many emotional scenes where I could not control my tear. The author represents the heartbreaking moments with soft humor.
Our past experiences allow us to connect or not with the characters in a book. Let's see if we connect with this one. Some parts were quite funny, but I couldn't connect with her because of Charlie's feelings, and her living story had nothing to do with mine. So it was a little bit hard for me to relate with her. Did you read the book? Are you planning to read it? If you are a fan of rom-com books, you can give it a chance.
Author: Tijan
Narrator: Savannah Peachwood, Dan Bittner
Tropes: Fun, Heavy-topic, Soulmates, Aggressive-hero
Number Of Pages: 422
Available: Audiobook | Paperback | Hardcover | Kindle | Audio CD
11. Make It Sweet
Make It Sweet is a sports love story because the main guy (Lucian) is an ex-hockey player. The story starts when he recently got injured, and Lucian has to stop playing hockey. Then we have a girl, Emma, a famous actress who got kicked off her show.
Also, she found out that her boyfriend, a pro football player, has been cheating on her. So she freaks out and goes to this, calm down, and get away from everything. One day Emma meets Lucian because his grandmother owns this retreat. Lucian's living on the property, and they will keep crossing paths with each other. But they're both dealing with their pathetic past.
The story will go from there, and they will have a romance. So this one isn't so heavy on the sports romance because he's only an ex-hockey player, but he's trying to figure out what else he should do with his life. Should he go back and play hockey? Both of them are trying to resolve their careers and build feelings. The story and dialogue were average, but the chemistry was amazing. If you like broken characters struggling with difficulties, you must read it.
Author: Kristen Callihan
Narrator: Ava Erickson, Jacob Morgan
Publisher: Brilliance Audio
Tropes: Celebs-royalty, Sad, Alpha-hero
Number Of Pages: 369
Available: Audiobook | Paperback | Kindle | Audio CD
12. Not My Match (The Game Changers)
Not My Match is the second book in a companion series. The first book, Not My Romeo, is a football romance. In this book, the main protagonist, Devon, is a pro football player with a best friend who got married in the first book. You get to see his best friend's romance, and this one happens. Devon took in his best friend's wife's sister to live with him after her place burned down.
Then you're going to follow their romance as Giselle starts dating a bunch of people that are not working out very well because she wants to find somebody new. So it's a charming romance. I very much enjoyed it, but I would have enjoyed it more if I had read the first book from the duet because their romance started there. So I recommend reading Not My Romeo first because it would improve this one.
Author: Ilsa Madden-Mills
Narrator: Summer Morton, Alexander Cendese
Tropes: Contemporary, Forced-proximity, Fun, Banter, Shy-heroine
Number Of Pages: 301
Available: Audiobook | Paperback | Kindle | Audio CD
13. Pucked
Pucked is the first book in a Hockey Romance Companion series. In this book, you're following a team captain (Alex) who has a one-night stand in love with a girl (Violet) and then falls for her and wants a real relationship. But her brother is on the same team as him. She doesn't want to get involved. Then he chases after her throughout the whole book. It was a little bit too steamy for me and lacked plot development.
Their story, character development, and romance growth were unrealistic and unfinished. So I wouldn't mind the scene if it had a lot of good angst, tension, and build-up going along with it. But if you're looking for a steamy hockey romance that has a ton of explicit sex scenes and you don't care for such a good buildup of a plot, then you might like this one.
Author: Helena Hunting
Narrator: John Mclaren, Muffy Newtown
Publisher: Audible Studios
Tropes: Brother-best-friend, Comedy
Number Of Pages: 380
Available: Audiobook | Paperback | Kindle | Audio CD
14. Walking Disaster (Beautiful)
Walking Disaster is the sequel to Beautiful Disaster. For those who have read the first book, you need to know that this book's plot is the same story told from Travis's point of view, who is a fighter and playboy. Whatever you want to call him, he is good at picking up women. But all that changes when he meets a good girl, Abby.
At first, the story comes across as a bad boy meets a good girl romance, but it has different twists along the way. Abby is hiding her secret past from everyone else that she tries to hide away and hopes never gets out. Then Travis himself comes from an exciting past, and he's still deeply hurt by his mom's passing when he was a child. So together, these two people have different backstories, and a possible relationship unfolds from their friendship.
It was interesting to see what makes Travis such a womanizer. The book opens up with a prologue where we intensely look at Travis's background and childhood. I was impressed with the book's second half because, without giving too much away, there are more opportunities in the second half where Abby and Travis aren't spending all their time together. If you want to read a fighter romance with a bad boy character, this book is for you.
Author: Jamie McGuire
Publisher: Atria Books (Original edition)
Tropes: Mental issues, Tattooed-boy, Drama
Number Of Pages: 448
Item Weight: 12.8 ounces
Dimensions: 5.31 x 1.2 x 8.25 inches
Available: Audiobook | Paperback | Hardcover | Kindle | Audio CD
15. Playing for Keeps (Hot Jocks)
Playing for Keeps is a brother's best friend's romance and starts when a girl sleeps with her brother's best friend. They have a one-night stand, and then they want to keep sleeping together and have a relationship after finally getting into bed. They both liked each other, but they've always stayed away from each other because of the brother.
Then you're following the story as they're hiding it from the brother, and it was fun. The story was not good enough mentally for me, and it was a little bit too much steam. Not everybody has the same taste as me. So I wanted to mention that if you're looking for another pro hockey player romance, you enjoy it. There are a lot more that you could read that will be similar.
Author: Kendall Ryan
Tropes: Best-friend-sister, Forbidden, Arc
Number Of Pages: 390
Available: Audiobook | Paperback | Kindle | Audio CD
16. From Lukov with Love
From Lukov with Love won Goodreads Choice Award Nominee. The story is about a singles figure skater named Jasmine, who's been in the sport for a while and has been massively successful in the past couple of years. Back in the day, she was gearing up to be one of the most promising skaters in her field. But then things took a turn.
So one day, the son of the gym owners that Jasmine skates at low key, her enemy approaches her and asks her if she wants to start pair skating with him since he lost his partner. The story is about Ivan and Jasmine coming together and working towards a common goal of reaching the Olympics. I like this one so much because of the intimacy of pairs and figure skating. Many sports romances focus on one athlete and their love interest, who is not an athlete. They are both athletes, and you see them working together because that teamwork is something that parallels relationships too.
I loved how Ivan felt about Jasmine and how he expressed that. Jasmine's family life, her relationship with her family, and her self-esteem are something that you will feel inspired by. Anyone who is a high achiever struggling a lot at the moment will find solace in this book and understand Jasmine, even if she can be annoying sometimes.
The only potential downside for this book is the length, and there's not a lot of smut. Author Mariana Zapata is not known for her brevity. So if you're looking for that instant gratification, very formulaic romance, this is probably not the book for you. But in the long run, the payoff is worth it. Don't pick the hardcover because it has some quality problems, but the paperback is good for font size, color, binding, and cover quality.
Author: Mariana Zapata
Tropes: Enemies-to-lovers, Humor, LGBTQ
Number Of Pages: 538
Available: Audiobook | Paperback | Kindle
17. Fake Out (Fake Boyfriend)
Fake Out is a book I have talked about a couple of times on Twitter. That's because Eden Finley is one of the only CIS female authors who does a good job writing male-male fiction in a way that does not fetishize it. She also writes male-female fiction and also female-female (lesbian) fiction. So we love diversity and romance.
The book is about a hockey player named Maddox who ends his relationship with his high school sweetheart by telling her he's gay even though he's not. So years later, he's invited to attend her wedding. The only trouble is that she still thinks he's gay.
So Maddox has to find a guy to be his wedding date, which eventually turns into fake dating and genuine love. There's the fear that Maddox won't get punished because he's using a marginalized identity to get out of dating someone. But he does get a mess for it, especially from the guy Damon who he's dating.
Maddox is figuring out his sexuality and attraction to men. I adored the time that Damon and Maddox spent together. Even though Eden Finley has a bit of a formula, she kills it every time with the characters, the character relationships, and the family dynamics. So I could not recommend this book highly enough.
Author: Eden Finley
Tropes: LGBTQ, Fake-dating, Possessive-jealous
Number Of Pages: 288
Available: Audiobook | Paperback | Hardcover | Kindle
18. Melt for You (Slow Burn)
Melt for You is a Rugby romance that follows a rugby player, Cameron McGregor. The story starts with a girl (Joellen) who works at a publishing firm. She has to work under bosses where she's madly in love with her one boss. Joellen's overweight and insecure but in love with her boss, and her boss is a successful millionaire running the publishing firm. Somehow Cameron and Joellen get to know each other a little bit. Cameron tries to teach her how to be better with men.
Hearing it from Cameron is cool because this is a player-type man giving you advice. Then he trains with her in the morning and teaches her that she's a gorgeous woman on the planet and that she shouldn't be insecure in her body. All that matters is that she's happy with herself. It's cool because you can see her transform when she says something negative about herself. He gets frustrated because he doesn't want her to put herself down. They become best friends, and then their friendship turns into chemistry. Check it out if you are searching for romance, sports, and motivation.
Author: J.T. Geissinger
Publisher: Montlake Romance
Tropes: Annoying-heroine, Love-triangle, Age-gap, Protective-alpha, Rock-star-biker
Number Of Pages: 347
Available: Audiobook | Paperback | Kindle | Audio CD
19. The Friend Zone (End of the Line)
The Friend Zone is starting to climb as one of my favorite sports romances. It's about an NFL player named Logan who transfers schools because he got in a fight at his last school, and he's looking for a second chance to play football. While there, he builds a friendship with his tutor slash head coach's daughter, Jess, who's totally off limits. They fight their feelings for each other for the majority of the book.
Also, a fake dating element explores her feelings for Logan that she's had for a long time. That doesn't work out, but nice fake dating element if you're into that. I liked how Jess and Logan interacted, their banter, and how their relationship grew from friends to lovers over time. It's not a wild story, but it's cute. So I'll be upfront that this book does not have explicit on-page sex. If that's something you will miss, this might not be the book for you, but if you're sex-repulsed, here's a nice sports love story.
Author: Sariah Wilson
Tropes: College-setting, Small-town, Friendships
Number Of Pages: 303
Available: Audiobook | Paperback | Kindle | Audio CD
20. Open
Open is a tennis memoir and romance that follows a tennis player, Andre Agassi. It was recommended to me by Adam Caplan, the head basketball coach at the Centre of Excellence in Australia, and Rick Croy, the head coach at Cal Baptist. I enjoyed reading about the ups and downs, what Andre went through in his career, and what he had to overcome to succeed. Also, I learned about his different training techniques and the work he put in with his trainers to transform his body physically.
One part in the book that sticks out is when he was driving back from a training session at one of the majors and sold himself short a little bit. He didn't go as hard, and he's a workout as he should have. That's something that all athletes or people can relate to: when you do your best at whatever field you try, you put in the hardest effort. I also loved reading about Agassi's work in the education space. So it's cool that he transitions to the next part of his career and uses his platform to improve education for many people and kids.
Author: Andre Agassi
Narrator: Erik Davies
Publisher: Random House Audio
Tropes: Autobiography, Inspirational-spiritual, Literature
Number Of Pages: 388
Available: Audiobook | Paperback | Hardcover | Kindle | Audio CD
Last Words
I have to share all of these sports romances with you. I'm curious to know if you have read any of these books. What did you think about them? Did you enjoy them or not? Do you plan to add any of them to your TBR? Let me know down in the comments section below. Also, if you have any recommendations for me, specifically sports alliances that I did not mention in this article, then leave me also comment because I am always looking for good recs.
---
Read more similar books: