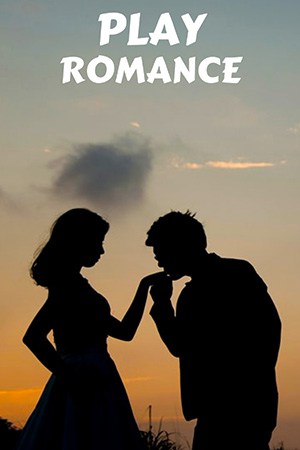 Kulti by Mariana Zapata is about a professional soccer player girl. Her name is Sal. She is on a women's soccer team in Texas, and her older brother is a professional soccer player. She was close with her parents, and the new coach was a German soccer player. His name is Kulti, and he's coming to coach their team. He has been her idol since she was little.
She had posters of him all around her room. He inspired her to go out and try to be a soccer player. Her family loves him, except for something he did to her brother when they played against each other. But this is their romance, and this book takes a while to do anything about their relationship. If you want to read more novels like Kulti, you are in the right place.
5 Books Like Kulti (Play Romance)
In the book Kulti, Sal Casillas is an athlete. She trains hard, and she's scared that maybe an injury can ruin her career. We do learn a lot about her past and what happened to why she's not on the national team and territorial over her career.
Even though Kulti seems like he doesn't care. There were so many amazing moments about the characters in their friendship and romance. Now I am going to review 5 romance books similar to Kulti.
1. Well Met
Well Met was published in 2019 by Berkley Books, an imprint of Penguin. The paperback comes in at 336 pages. The books take place in the fictional town of Willow Creek, Maryland, for ten years. At least at the start of this first novel has hosted its own small-scale but still very successful Renaissance Festival. Willow Creek is a tiny town, but it feels downright tiny to the main character of this first book.
Emily moves to Willow Creek from Boston in the wake of a bad breakup back in Boston. She had shelved her life and the pursuit of her bachelor's degree to help her boyfriend at the time get through law school. But when he eventually graduated and found that high-powered job, he kicked her to the curb. Hence the move Emily leaves the big city behind to move to small-town Maryland, not because she doesn't know where else to go, but also because of her big sister April.
She's having trouble getting around in the aftermath of these events. So she needs Emily to move in and help her with how to stuff and with her 14-year-old daughter, Caitlin. It's a good thing that Emily moved in because there is indeed a lot to help out with, including driving her niece Caitlin to the sign-ups for the Renaissance Festival. Here she wants to volunteer that summer.
However, they are informed that no teenager can sign up if they don't have an adult to volunteer with them when they arrive. Thus, Emily suckered into being a volunteer at this Renaissance Festival herself.
She has the fair's organizer, Simon, breathing down her neck. He doesn't want to change anything. He seems to dislike Emily. These two keep making bad impressions upon one another. Emily keeps annoying Simon, and Simon keeps bucking every suggestion she tries to make. They don't seem to like each other. However, when Simon's in costume and character at the fair as the devious pirate he plays, he shows Emily a lot of attention, almost as if he likes her.
We slowly start to find out why Simon is so possessive over this fare, and we find out that these two characters might have a lot more in common than they originally thought. We also start to learn more about the other Stars Hollow Esque inhabitants of this town. It's ideal for anyone who enjoys the hate turns to love romance similar to Kulti.
Author: Jen DeLuca
Average Customer Review: (4.3 out of 5, on Amazon)
Category: Contemporary Romance & Comedy
Available: Audiobook | Paperback | Hardcover | Kindle
---
2. Well Played
Well Played was released in 2020. This one also comes in at 336 pages. This book takes place in the same world as the first book centering around the Willow Creek Renaissance Festival. The events of this book take place one year after the main events in the first book and this second book in the series.
Our main character is Emily's friend and fellow tavern wench. Stacey is a touch on the basic white girl side. She loves her vessels and her Instagram, but there's also a lingering sadness and boredom to her. She loves working at the fair every year. But she can't help feel trapped, a little bit caught in a rut because, unlike Emily, she grew up in Willow Creek.
At Renaissance Festival, Stacey has a regular no-strings-attached hook-up arrangement with a seriously hot musician who stops at the fair every year. Dex MacLean, who Stacey says looks like a Hemsworth only in a kilt, makes up a band with his two brothers, and they stop at the Willow Creek Renaissance Festival every single year. Even though Stacey knows that this is a no-strings-attached, she ends up thinking about him after the band has left town.
So she, after having a few too many drinks one night, ends up sending him a very long, rambling, cringy message, telling him that she's thinking of him. She is mortified by her actions the next morning, but the two starts a nice back and forth that lasts a whole calendar year, up to the point where the fare is getting ready to start again. The nature of the romance is entirely different, and the pacing is different like Kulti.
Author: Jen DeLuca
Average Customer Review: (4.1 out of 5, on Amazon)
Category: Women's Fiction & Romance
Available: Audiobook | Paperback | Kindle
---
3. The Dare: Briar U
The Dare is the last book in the Briar U series. Each book follows a different character, so the Dare follows Taylor and Conor. We have met Conor in the Risk, so before reading it, I recommend you read the Risk first, where you get into Conor's mood a bit. Taylor is insecure about her body and weight.
Conor is a hockey player on the Abreu team via hockey team. Brian is a fictional college following day if you're wondering what it is, and he is a playboy. So he comes around sticks around, and he's a jolly good feller. The book deals with pretty hard-hitting topics, but it's also like a fun read. It's a French lover thing. I highly recommend it if you haven't read the Bravo series and love Kulti.
Author: Elle Kennedy
Average Customer Review: (4.5 out of 5, on Amazon)
Category: Contemporary Sports Romance
Available: Audiobook | Paperback | Kindle | Audio CD
---
4. You Deserve Each Other
The main plot is this whole lover to enemies storyline where Naomi and Nicholas are engaged. They've been together for a while now, and they're getting married. But the book is from Natalie's perspective, and we quickly learn that she is not happy with the setup she has.
Naomi feels like she has to put on this persona that she's sick of to fit into Nick's world because his family is wealthy. So she has to be a perfect fiance, and her hair has to be a specific style. They have a vast blow-up towards the start of the book. Naomi realizes that Nick isn't as happy as he has been portraying himself, which was interesting because it showed you first-person perspectives.
They start to act more and more like their true selves. They're no longer trying to live up to this persona of who they think they should be and who their family expects them to be. The more they do that, the more they realize they are starting to fall in love with each other. If you like Kulti then you must try it.
Author: Sarah Hogle
Average Customer Review: (4.3 out of 5, on Amazon)
Category: Romance & Comedy
Available: Audiobook | Paperback | Kindle
---
5. The Score
The Score is the third book of the Off-Campus series. In the first book, Allie Hayes already appeared in little spurts, especially in the Deal, because she happens to be Hannah's best friend. Hannah is the female protagonist of the first book, and they are roommates. They live together, and we saw little scenes where she was with her boyfriend, Sean. Well, this is following up on that relationship. It's no longer working.
Allie has broken up with Sean. He is what guys like Dean call the nesting type. She doesn't make one-night stands and doesn't do anything like that. She's a relationship person. Also, she admits that she doesn't quite know how to be alone. Shawn ends up texting her constantly, and he won't let her be. We'll let her clear her mind, and she's worried that he might show up at her dorm room.
We've also seen little bits of Dean throughout the Deal and The Mistake, and he is worse than both Logan and Graham Garrett combined. He is known as the hookup king of Briar, and he doesn't care who sees him. So Allie and Dean are alone in the apartment together.
Their other roommate, Tucker, is off doing his own thing, and they end up getting high and getting drunk and sleeping together. Despite Allie's reservations, she ends up hooking up with him twice, and she is in complete horror about everything right after. While the book was amusing, it was also very tragic similar to Kulti.
Author: Elle Kennedy
Average Customer Review: (4.6 out of 5, on Amazon)
Category: Contemporary Romance
Available: Audiobook | Paperback | Kindle | MP3 CD
---
More Sports Romance Books: 5 Books Like The Deal