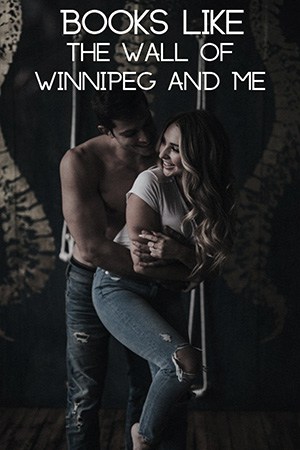 The Wall Of Winnipeg And Me by Mariana Zapata is a contemporary sports romance that covers a love story of a football player with his beautiful assistant. Mariana shows the power dynamic, slow burn, scandalous romance situation.
The story follows a girl named Vanessa who works as a personal assistant for a man named Aiden Graves. He is in this story's version of the NFO, but he is the top defensive player in the entire league. He is known as the Wall of Winnipeg because he's originally from Winnipeg in Canada, and he is an excellent defensive player.
So Vanessa has worked for Aiden for two years in this story, and she does everything for him. But they have never had a good relationship. Aiden is an incredibly talented football player, but he lacks personal skills. Vanessa lives a very modest living, but she has many student loans, and she's trying to pay them off.
So the story starts where Vanessa is Aiden's assistant, and we see their relationship and banter right off the bat. Keep scrolling if you want to read books like 'The Wall Of Winnipeg And Me'!
7 Books Like The Wall Of Winnipeg And Me
The Wall Of Winnipeg And Me shows us the real-life situation and love dynamic. There are many tropes like fake dating, enemies to lovers, and marriage of convenience situations. It's an easy read, and it was so addicting. Mariana Zapata is the queen of the slow-burn, and her stories are so realistic compared to other books.
But I have some sports romance which is very relatable with her writings. So I will review 7 romance with sports theme books similar to The Wall Of Winnipeg And Me. Let's play!
| Name | Key Focus | Ratings (Goodreads) | Votes (Goodreads) |
| --- | --- | --- | --- |
| Not My Match | Football player hero with the genius-virgin heroine. | 4.19 (1.3k+) | 11k+ |
| King of the Court | A professional football player with a struggling heroine in a small town. | 4.16 (420+) | 4.3k+ |
| Floored (Ward Sisters) | One night-stand with a soccer player and the heroine is struggling with a baby. | 4.08 (650+) | 7.3k+ |
| The Hook Up (Game On) | A protective football player and a shy girl. | 3.98 (3.9k+) | 50k+ |
| Fresh Meet (Kings of the Water) | Single-father Olympic swimmer with nanny romance. | 4.03 (200+) | 1.5k+ |
| Kiss and Don't Tell (The Vancouver Agitators) | An alpha male hockey player and help-seeking cute girl. | 4.26 (800+) | 8.5k+ |
| The Fine Print (Dreamland Billionaires) | A billionaire hero and hard-working girl with a workplace relationship. | 4.06 (7.2k+) | 59k+ |
Books Like The Wall Of Winnipeg And Me Lists
1. Not My Match (The Game Changers)
This book follows Giselle, who is trying to get back into the dating scene after a failed engagement. Our hero, Devon, is a football player, and he is also best friends with Giselle's brother-in-law. So he has made it very clear to Devon that she is off-limits. But when Giselle's apartment building catches on fire and she needs a place to stay, Devon can't help but offer to take her in, so she stays with him. It is forced proximity and roommates to lovers story.
They had so much chemistry, and you could tell that they liked each other. You can not wait for them to get together. Also, the book was as fun as The Wall Of Winnipeg And Me. There is a bit of drama in here, but it wasn't too over the top. You can pick paperback/hardcover because both of them are very comfortable to read.
Author: Ilsa Madden-Mills
Publisher: Montlake
Average Rating: (4.5 /5)
Tropes: Football, Humor, Small-town, Banter, Forbidden, Friends-to-lovers
Number Of Pages: 301
Available: Audiobook | Paperback | Kindle | Audio CD
---
2. King of the Court
Our main character is Raelynn Bird, who thought she had escaped her small town of Pine Hill, Texas. She was in California, going to Caltech, pursuing her dream career, and getting her dream education because she had a full-ride scholarship. But when she gets a phone call that her grandmother's Alzheimer's has worsened, she has to go back to her small town and be there for her grandmother.
In this small town, Ben Castillo is a professional basketball player, and he is also the captain of the Olympic basketball team. The Olympic basketball team happens to be in Pine Hill for training. Raelynn works at a diner on the basketball team and comes in quite frequently, and that's where she meets Ben. They are immediately attracted to each other.
So they start spending some time together. Raelynn has a hard life, and Ben wants to make it easier for her. But they both know that this isn't going to last. Raelynn doesn't see herself ever getting out of Pine Hill again, and Ben knows that he has to go back to LA. So they're dealing with all these emotions that having with each other and knowing that this will be temporary. I loved this book so much because it has small-town romance, comedy scenes, and emotions similar to The Wall Of Winnipeg And Me.
Author: R.S. Grey
Average Rating: (4.5 /5)
Tropes: Romcom, Basketball, College, Slow-paced, Cinderella-vibe, Second-chance, Age-gap, Insta-lust
Number Of Pages: 325
Available: Paperback | Kindle
---
3. Floored (Ward Sisters)
Some of you may not like this one because it is an accidental pregnancy trope! The story follows Lia and Jude. Lia is studying somewhere in England. On the other hand, Jude is a very famous British football player. His career has seen better days. One night they meet at a pub, feeling very down. But they hit instant chemistry and connection. Then one thing leads to another, and a baby is made!
They both have personal issues that they need to work through and come together. Also, they try to have a relationship with their baby that they'll have together. I loved watching that sudden change in their lifestyle and the healing process. Like The Wall Of Winnipeg And Me, this book will give you the mix emotions. The book cover is outstanding, and the paperback quality is rich.
Author: Karla Sorensen
Publisher: Dutch Girl Publishing, LLC
Average Rating: (4.5 /5)
Tropes: Soccer, Age-gap, Instant-attraction, Angsty, Surprise-pregnancy
Number Of Pages: 300
Available: Audiobook | Paperback | Kindle | Audio CD
---
4. The Hook Up (Game On)
Our main protagonists, Drew and Anna, could not be more opposite. Drew is a very outgoing, famous football player. But Anna is very introverted. She does not like attention and popularity. So they clash in every way possible, except for their attraction to one another. Anna tries so hard to stay away from Drew, but Drew is very persistent, and they spend one nightstand. Neither one of them can let the other one go.
This book took me a long time to read. It's so heartwarming and what Anna goes through is so real. Drew is my new book boyfriend. He's so loyal, charismatic, funny, and all-around a good guy. This is New Adult, and you have to read this book after The Wall Of Winnipeg And Me. Don't miss the audiobook because the narrator's voice is lovely, and the background music is delightful.
Author: Kristen Callihan
Publisher: Plain Jane Books
Average Rating: (4.5 /5)
Tropes: Coming of Age Fiction, Alpha-football-player, Steamy, Emotional
Number Of Pages: 354
Available: Audiobook | Paperback | Kindle | Audio CD
---
5. Fresh Meet (Kings of the Water)
Jace Atwood is an Olympic swimmer, and he's pretty much lived a bachelor's life. One day he gets the surprise of a lifetime and finds out that he has a son, Tanner. Tanner is coming to live with him for reasons. But Jace has no idea what to do with Tanner. So he starts trying to look for a nanny.
Emilia (Millie) has worked on this TV show for kids. She's very good with kids. So she interviews for the position, and Jace gives her a chance. Their relationship is a slow burn in the best way, like The Wall Of Winnipeg And Me. It's also a little forbidden love trope because of the nanny and employer situation. I loved their relationship with Tanner, and I love single-parent romances in any form. If you want to read nanny's relationship with swimmer romances, give it a try.
Author: Jasmin Miller
Average Rating: (4.4 /5)
Tropes: Comedy, Single-dad, Taboo
Number Of Pages: 340
Available: Paperback | Kindle
---
6. Kiss and Don't Tell (The Vancouver Agitators)
It is the first book in Meghan Quinn's new hockey romance series. In this book, we are following Winnie. She's traveling for a reason, and it's during a rainstorm. So her car gets stuck in a ditch. To find someone to help her get out of this ditch, she finds the only house with its lights on, and she knocks on the door to ask them for help. But when she gets to this house, five hockey players are staying in this house. It is their off-season, and they're trying to chill and lay low and hang out.
One of these hockey players is Pacey, who immediately after they invite Winnie in to stay and try to figure out a way to help her. So Pacey eventually discovers why he knows her, which later becomes the story's conflict. But Winnie has to stay at this cabin with these five hockey players for a couple of days because no one will come out to help her get her car. So you get to see forced proximity here, and I love the relationship that she and Pacey built. It was strictly friendship at first, and then it slowly built them to more.
Pacey was so sweet, and this book was hilarious. I adore this book, and it's not too angsty. It was very light-hearted, and I am super excited to read about the rest of these hockey guys. I have a little objection to this hardcover quality, but the paperback is perfect. So pick this one up if you're looking for a new hockey romance and a similar vibe to The Wall Of Winnipeg And Me.
Author: Meghan Quinn
Publisher: Hot-Lanta Publishing, LLC
Average Rating: (4.5 /5)
Tropes: Hockey, Humor, Heart-touching-emotional, Enemies-friends-lovers, Protective-hero
Number Of Pages: 412
Available: Audiobook | Paperback | Kindle
---
7. The Fine Print (Dreamland Billionaires)
This book follows Rowan, who is a frustrated man. His mother passed away when he was very young, and his father was verbally abusive. But he and his grandpa had a close connection. His grandpa was the inventor and founder of Dreamland. Dreamland has owned streaming platform where you can stream Dreamland productions, and it has a theme park in Florida where you can go on Dreamland Rides. A very famous park inspires it.
Rowan had a good relationship with passed away, and he leaves behind this. Zahra works at Dreamland in Florida, and she is a salon worker. But her big dream has always been to be a creator to create the next big attraction. Also, she had a relationship where she designed this whole ride, and she knew Rowan's grandpa, who helped her. There are many surprises, plot twists, and romance that I should not spoil. So take this book to get many humor and romantic stories.
Author: Lauren Asher
Publisher: Lauren Asher
Average Rating: (4.4 /5)
Tropes: Multicultural, Grumpy-sunshine, Insta-love, Hates-to-lovers, Workplace-romance
Number Of Pages: 448
Item Weight: 15.5 ounces
Dimensions: 5 x 1.01 x 8 inches
Available: Paperback | Kindle
---
Yahoo! Finally, we complete our book journey. I hope you will pick this book and get similar feelings as The Wall Of Winnipeg And Me. If you have any recommendations, please share them with us in the comment section and share your thoughts about them. Together we will enrich our reading quality and make our life sunshine. Happy reading!
---
Read more sports romance:
5 Sports Romance Books Like The Deal
15 Hockey Romance Books You Must Read