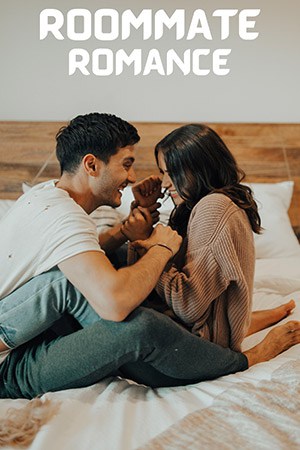 Rooming issues can be a massive source of stress. Studies show that roommate troubles can lead to a whole host of issues. For example, the University of North Carolina at Charlotte found that college students who experience problems with their roommates tend to have lower grades. The study listed roommate issues as the second-highest stressor for college students, superseded by lack of sleep. But a good roommate can help to increase the grades and motivation.
Not getting along with your roommate can take a toll on more than your mental health. A bad roommate ship can ruin an otherwise robust friendship. You and your friend don't have to have the same philosophies on eating each other's food or cleaning up messy, common areas to be good friends. But that's the thing that comes in handy when you're sharing an apartment with someone. A relationship or romance with a roommate is very easy and common because both live together. The opposite attraction and forced proximity make it easy to turn into a sexual relationship.
10 Roommate Romance Books (Roommates To Lovers Love Story)
Roommate romance is very popular among college students and young adults. We often see first hate, but later it turns into love. You will find angsty, slow burn, enemies-to-lovers, friend to lover, and steamy trope here. If you like these tropes, then you are most welcome here. Now I will review the 10 best roommate romance books that you read anytime. Let's go!
1. RoomHate
This is slightly different from you because childhood best friends turned enemies and second chance. The story follows Amelia and Justin. They were childhood at best friends, and the older they got, their feelings grew. Something happens, and Amelia leaves. While ten years later, she is back because her grandma died, and her grandma left her beach house for both Amelia and Justin to share.
Things get interesting when they show up at the Beach House simultaneously. So they are both still very angry at each other for things that happened in the past and present that are also standing in their way.
Also, they both find that being back together after all these years and having to live together. Neither one of them was willing to leave the beach house. So they find that being together again brings up old feelings and things get very interesting. This one is slow burn romance because of the things standing in their way. There is a bit of drama here, but the story was a super fun read overall.
Author: Penelope Ward
Average Customer Review: (4.5 out of 5, on Amazon)
Category: Contemporary Romance Fiction
Available: Audiobook | Paperback | Kindle
---
2. Not My Match (The Game Changers)
The book follows Giselle, the heroine from book one's younger sister. So she is looking to get back into the dating game after a failed engagement, and Devon is her brother-in-law's teammate. They are both good friends, and her brother-in-law has made it very clear that no one is to go after her. She is off-limits. Don't try to date her, and don't even look at her. Devon and Giselle have a friendship anyway.
When Giselle's apartment has a fire, and she can't live in it anymore, Devon decides to take her in. So, they became roommates, and it blossomed into more. Both of these characters were so fun. They had so much chemistry and feelings for each other, but they were hesitant to act on it.
Author: Ilsa Madden-Mills
Average Customer Review: (4.6 out of 5, on Amazon)
Category: Sports & College Romance
Available: Audiobook | Paperback | Kindle | Audio CD
---
3. Roomies
We have Holland (heroine) and Calvin (hero). Holland works on Broadway, and her uncle is big to do on Broadway. So she knows music and goes to the subway. Every Tuesday, she sees a guy to who she is very attracted, but she is captivated by his music more than anything. The guy is our hero, Calvin. So when a part in one of her uncle's Broadway shows becomes available, she knows the perfect musician for it, and she wants Calvin to come in the audition for this role.
Calvin's only thing standing in his way is from Ireland, and he is not legally in America. But Holland desperately wants him to have this role. Also, Calvin wants it to. As he's here illegally, he can't take the role. So Holland decides that they should get married that way. He can have a green card, and he can take this role. That makes things very interesting and weird because they're strangers.
Now they're getting married, and they have to pretend that they love each other. So things are very interesting. The characters are so lovable, and there is a bit of drama back and forth. Their relationship was so fun, and they both developed feelings for each other. But with the circumstances of their marriage, they threw a wrench in things and made things a little more difficult for them.
Author: Christina Lauren
Average Customer Review: (4.4 out of 5, on Amazon)
Category: Humorous American Literature
Available: Audiobook | Paperback | Kindle
---
4. The Roommate
This one follows Clara, and Clara has finished grad school. She is looking to change her life. So she wants to move across the country and stay with her best friend, who she has had a long time of feelings for. When she gets there, she finds out that her best friend has sublet his room to Josh, and she thinks she has made a giant mistake. It is because she's going to be living with a stranger.
So Clara and Josh get along pretty well at first. When Clara finds out what Josh does for a living, he is a porn star. But when she finds out what he does for work, she doesn't judge him for it. She sees him differently like it doesn't change how she feels about him or what she thinks about him. When Claire finds out why he's doing it and things going on with his job, she decides to help him out. It is one of the best roommate romance I have ever read.
Author: Rosie Danan
Average Customer Review: (4.2 out of 5, on Amazon)
Category: Contemporary Women Fiction
Available: Audiobook | Paperback | Kindle
---
5. The Wreckage of Us
It is more of an emotional read that deals with heavier topics than the other books. So check the trigger warnings because it does deal with violence, abuse, drug addiction. But it was such a good read. The story follows Hazel, who has not had a very good life. Her mom is dating a drug dealer, and she's not had it good. She wants to help her mom because her mom is pregnant. So Hazel goes to the ranch in her tiny town, where many people are employed, and she is begging to work.
So the man who owns it decides to give her a chance. He says, Comes in this day this time, and my grandson Ian will be the one training you. Ian is a bit of a grump when they first meet, and he's very confused as to why his grandpa hired this girl to be a ranch hand. He thinks that she's not going to cut it. But Hazel is determined to make sure that she proves him wrong. So she's such a hard worker, and she does everything that he asks for and never complains.
Hazel goes to an abandoned building on the ranch, and she starts living there. Ian's grandpa finds out that she is squatting in this building, so he tells Ian to offer a room in his house. So Ian offers her a room in his house, becoming roommates. They develop a friendship. Hazel decides to help him write his songs, and she quickly becomes his muse. The relationship that they developed was beautiful. They are both broken characters, but they're so strong.
Author: Brittainy Cherry
Average Customer Review: (4.4 out of 5, on Amazon)
Category: New Adult & College Romance
Available: Audiobook | Paperback | Kindle | Audio CD
---
6. The Coaching Hours (How to Date a Douchebag)
This one follows Annabelle and Elliot. Annabelle is a transfer student, and her dad is the wrestling coach. He has a ton of roles for his team. One of the rules is, don't date his daughter. Everyone listens, except for Elliot. When Annabelle and Elliot meet in the library, they become close friends. She needs a place to stay, and Elliot offers her a room.
Since they already had this connection, they find themselves very attractive to each other and their feelings developing into something more than a friendship. This was a slow burn, but I loved the pacing. It wasn't a huge part of the book until the ending. So it's worth reading, especially if you like roommates to lovers and steamy romance.
Author: Sara Ney
Average Customer Review: (4.4 out of 5, on Amazon)
Category: Romantic Comedy
Available: Audiobook | Paperback | Kindle | Audio CD
---
7. Loathe Thy Neighbor (Roommate Romps)
This is the first book in the Roommate Romps series. It's involves forced proximity and angsty. Our heroine River has a big problem with one of her neighbors. He makes noise whenever she wants peace. He's playing his guitar all night, and she knows that he's doing it to annoy her specifically. They end it by going to this local bakery diner thing. She's obsessed with cherry pie because her neighbor, who's annoying named Dean, gets the last slice. If she orders the last slice of cherry pie, can the workers give it to him instead?
So they have a lot of hate going on between them, but it's established pretty on that she hates him for no reason. One day, Dean plays his music loud, and he's also cooking, and River has had enough because she is in her bath. She drops her pie in her bathtub and runs towards Dean's apartment.
As she was angry, she forgot that she was naked. Then she knocks on his door. As it is sexual tension, he accidentally starts a fire. So his apartment building is pretty damaged, and she offers him to stay with her. River feels a little bit bad, but this forces them to be roommates, and there's a lot of sexual tension going on. They get to know each other better, and it was the enemy to lovers romance.
Author: Teagan Hunter
Average Customer Review: (4.4 out of 5, on Amazon)
Category: Literary Satire Fiction
Available: Audiobook | Paperback | Kindle
---
8. Hate Mates (Forever You)
Hatemates is a college romance-type book. The two main characters are Alex and DJ. Alex is a young girl, and it's funny because her name comes to play. DJ and Alex end up becoming roommates, where the title comes from. They seem to be on the same wavelength regarding maturity and what they wanted out of college. Alex gets put in the guy's dorm. She's considered one of the lucky people, and then she got a room.
The university was a little overcrowded that year. But in any case, Alex is quite a kickass young lady. She's edgy, and she has tattoos. She's been through a lot in her young life already. DJ has a familial connection to the university. People assume that DJ is a rich jock persona, the big man on campus. There are many partying views about the opposite sex, how they handle their drinking and possibly drugs, and the whole fraternity life.
Author: Mickey Miller
Average Customer Review: (4.2 out of 5, on Amazon)
Category: Sports Romance
Available: Paperback | Kindle
---
9. Flatshare
This book is written from two points of view of Leon and Tiffy. Their flatmates that they have never met. So the beginning of the book, you have Tiffy, who has gone through a breakup. So she has nowhere to live because her ex-boyfriend and new girlfriend are kicking her out of the flat. Now she's struggling to find a place.
The only place that she can find is called a flatshare, where she will be living in a flat with another person, which is Leon. But he won't be there during the night. He'll only be there during the day, which is great for Tiffy because she works during the day. So she can have the flat at night, and then on weekends, he will be staying with his girlfriend. The story goes that they'll never meet. That is part of the deal of the flatshare that they'll never meet.
They talk through text messages and post-it notes posted around the flat and when things go differently for them. Leon breaks up with his girlfriend, so he needs to be in the flat on weekends. It's going to be a surprise. The writing is brilliant is again from two points of view.
Author: Beth O'Leary
Average Customer Review: (4.3 out of 5, on Amazon)
Category: Contemporary Women Fiction
Available: Audiobook | Paperback | Hardcover | Kindle | Audio CD
---
10. Shacking Up
Author Helena Hunting writes everything from contemporary romance, comedy, sports romance, and angst into adult romance. This book is about two main characters, Ruby Scott and Bancroft Mills. Ruby is an actress, dancer, and singer. She has the triple threat talent, but she's currently unemployed. Bancroft is a former rugby player, and he is left rugby to settle down and work for his father's company. With his brothers working with his family, he is sent away on business, and he wanted to have someone watch his pets.
So he asked Ruby's best friend, who is engaged to his cousin, to watch his exotic pet. Ruby ends up homeless through only a little bit of a fault of her own. She's so flighty and such a free spirit. Ruby stays at Bancroft's apartment while he's gone, so she has somewhere to live and care for his animals. These two have an awkward but awesome meet-cute in the beginning. If you like to read flirty texts and those types of things in your roommate romance, you're going to love this book because it is filled with it.
While Bancroft is gone, they have flirty conversations, and their romance starts blossoming there. When he returns home, Ruby is still at his apartment, and he doesn't want her to go. So she's trying to keep that a secret.
Author: Helena Hunting
Average Customer Review: (4.5 out of 5, on Amazon)
Category: Romantic Comedy
Available: Audiobook | Paperback | Kindle | Mass Market Paperback
---
Read More Similar Books: 20 Best Friends To Lovers Books