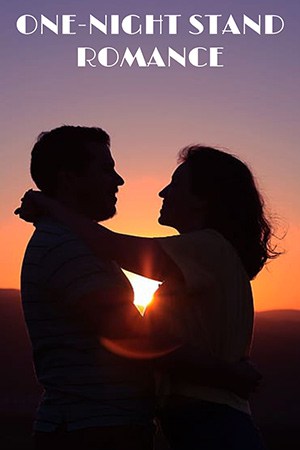 Conventional wisdom tells us that one-night stands are never good, but what's the truth? This annual study based on the US census shows an amazing report. About 35% of people said their one-night stand turned into a long-term committed partnership.
Casual sex is not casual unless you're so drunk. Things happen in the brain, and any stimulation of the genitals can drive up the dopamine system and push you over that threshold into falling in love. With orgasm is a real flood of oxytocin and vasopressin linked with feelings of attachment.
10 One Night Stand Books
The one-night stand is a popular trope for contemporary romance, but a few historical romances also fit into this. In a modern world, cultural and religious aspects are changing day by day, and people like to have casual relationships or a one-night stand. Now I will review 10 one night stand books for you. Let's go!
1. Suddenly You
We have Amanda Briars, and she's an author. She's considered a spinster, and she's still a virgin. On her 30th birthday, she went to a brothel to meet with the madam and asked to have a male escort sent to her house. So, she's super nervous about it, and the madam who is someone she's a reoccurring character in this book. This madam knows that a full-on escort should not be sent to Amanda's. She sends one of her friends, a publisher looking to publish.
So this madam sends over Jack Devlin. Jack doesn't know why he's being sent there except that. His madam friend is sending him there. He also publishes books for her. He's not a regular guest at her brothel, although he sometimes does that. Amanda freaks out and can't do this. So Jack doesn't have sex with her, but he does give her an orgasm and kiss her a little bit. Then he leaves. Amanda runs into him a couple of weeks later at a soiree and finds out who he is.
Author: Lisa Kleypas
Average Customer Review: (4.5 out of 5, on Amazon)
Category: Historical Romance
Available: Audiobook | Paperback | Hardcover | Kindle | Mass Market Paperback
---
2. Falling Into Bed with a Duke (The Hellions of Havisham)
This is the start of the Hellions of Havisham trilogy. Every one of the books is completely different from any other history you've read. It's powerful. They'll make you cry a little bit. This one also involves a spinster. Minerva Dodger decides that she wants to lose her virginity. She hears about the Nightingale club.
This is a club where the women get anonymity because women run it to be members. But they can't try to find out who the woman they're with is. If they try to pressure a woman or make any moves on her that are not wanted, they're not welcome. The women make the first move.
So Minerva goes to this, and she ends up choosing a lover. She's wearing a mask, and then she ends up alone in a room with the Duke of Ashebury, who's more than willing to satisfy her. Also, he is a photographer. One of the things that he does is a pleasure this woman who picks him.
He refuses her when he finds out she's a virgin because she lets that slip. But when Minerva comes another night to find someone, he doesn't want anyone else to do it either, but he agrees to pleasure her and starts to fall for her without seeing her face. He needs someone who has a lot of money. He has to wait for an heiress, but he's falling in love with an heiress and doesn't know it.
Author: Lorraine Heath
Average Customer Review: (4.5 out of 5, on Amazon)
Category: Victorian Romance
Available: Audiobook | Mass Market Paperback | Kindle | Audio CD
---
3. The Takeover (The Miles High Club)
The Stopover is the first one in The Mile High Club series, about two people. They get a stopover because of a storm, and they share a hotel room. Then a year later, she ends up becoming his employee. The real gem in the series is The Takeover. This is about Tristan and Claire. She's great, but. She's made better by them together. They both are. But this is also a widow romance.
Claire is only four years older, but it's a big deal because she already has three kids and loves her husband. There's so much stuck in her head about the fact. It is a one-night stand where they have met before and become enemies. Then they meet up at a France business conference and have a one-night stand that leads into a weekend.
Author: T L Swan
Average Customer Review: (4.7 out of 5, on Amazon)
Category: Billionaire Romance
Available: Audiobook | Paperback | Kindle | Audio CD
---
4. Dr. Stanton
Dr. Stanton is a weekend in Vegas, and Ashley Tucker is there. She pretends to be a married woman. They end up having a hot weekend in Vegas. They don't end up with each other contact information for some reason. Ashley loses his number, and she can't find him, and she has his baby. This is a secret, baby. But this one had extenuating circumstances.
This book tackles a lot of uncomfortable things. You understand that this isn't the miscommunication that they're going through. This is how you overcome your emotions when they hurt so much. The author makes you feel the emotions in their head so well that they act a certain way, even if it seems ridiculous to you.
Author: T L Swan
Average Customer Review: (4.5 out of 5, on Amazon)
Category: Contemporary Romance
Available: Audiobook | Paperback | Kindle
---
5. The Hook Up (Game On)
This is about Drew and Anna, and they get off on the wrong foot. Drew is a football quarterback. Anna is a super smart girl, and they have insane sexual chemistry. Anna has trust issues, and Drew is looking for a relationship. She can't understand why this football jock doesn't want to have sex with her and move on. So after they have a one-night stand, they make these cuddling rules and don't spend the night rules.
It's funny to see that on the other end of it, and it's not like Anna's a rake. She's not a player, and it's not those rules. Moreover, Drew is falling deeper and deeper for her. So, Anna is continually keeping him at arm's length.
Author: Kristen Callihan
Average Customer Review: (4.5 out of 5, on Amazon)
Category: Sports Romance
Available: Audiobook | Paperback | Kindle
---
6. Pucked
This is another sports romance. There's slapstick humor in some of this. Violet's stepbrother (Buck) is a hockey player. The captain of his team is Alex Waters. They all stay at the same hotel because her family flies in support of Buck at one of his games. Then she and Alex start hitting on each other. You're not going to sleep with another player because she did that before. The guy cheated on her, and her brother beat that guy.
Buck and Violet have a cool relationship. It was a stepbrother romance because Buck used to have a thing for her because they haven't. They didn't become step-siblings until their late teens. So there was he thought she was hot at different times. Violet gets locked out of her room, and then she comes back to his room with him.
Author: Helena Hunting
Average Customer Review: (4.4 out of 5, on Amazon)
Category: Romantic Comedy
Available: Audiobook | Paperback | Kindle | Audio CD
---
7. Good Time (Vegas Billionaires)
This one is about Payton and Vince. Vince is a lawyer. Payton ends up with him and her in Vegas, and they get super drunk. They get married, and it's funny because they both pretend to be drunker than they were. They never get a divorce, even though he's a lawyer. He isn't in a hurry for them to get a divorce.
They are on a nightstand in Vegas, and neither wants it to end a divorce. Both of them try to enjoy their last moments by acting like strangers. It's a standalone series, whereas you don't have to read that one in order.
Author: Jana Aston
Average Customer Review: (4.7 out of 5, on Amazon)
Category: Billionaire Romance
Available: Audiobook | Paperback | Kindle
---
8. Forever Theirs (Twisted Hearts)
This is a royal romance and also a bodyguard romance. We have this girl named Meg, and she is at a club. The two men, Galen and Theo, are there. Theo is an exiled prince from Philomene, and Galen is his best friend. They are also dominant, so they have a girl they can dominate together. Then they take Meg home and know that they can only have one night with her because they don't want to draw attention to her.
There's a big conspiracy happening back home, but they have this one-night stand. Theo can't stay away anymore, so he comes back to find Meg again and wants to have a relationship with her and Galen.
Author: Katee Robert
Average Customer Review: (4.4 out of 5, on Amazon)
Category: Romantic Suspense
Available: Paperback | Kindle
---
9. The Italian
This is a mafia one-night stand. The story is about Enrico and Olivia. They have a one-night stand when she is in Italy. Then she travels with her best friend. So they are finishing their tour in Europe. Olivia has some time before she needs to go back to Australia. So they plan to meet up again. While she's gone, Enrico's father and grandfather died in a mob hit.
Enrico is the oldest, and now he needs to be the boss because nobody else can do it. He is his father's only son. So he needs to go from being a straight-laced police officer to taking over the mob in sex, human, and drug trafficking.
When Olivia comes back through town, this happens during the two weeks she is gone. She comes back, and he realizes that a new relationship causes danger for Olivia. Three years later, Enrico can't stay away from her anymore. His empire is still unstable, but he's very unhappy, and he will have to settle down with a nice Italian woman to be his mob queen. But all he wants is Olivia, so he manipulates things to get her brought back to Italy for work.
Author: T L Swan
Average Customer Review: (4.5 out of 5, on Amazon)
Category: Multicultural & Interracial Romance
Available: Paperback | Kindle
---
10. Heart Ink
Fae broke up with her fiance because she caught him cheating on her, and she gets talked to her friends to get a piercing (under). So they go to a tattoo parlor, and she agrees to do that. She doesn't know the guy who's there, but he's (Roman) the owner of the parlor. A secret billionaire son slash, one of California's most famous tattoo artists.
Roman does her piercing anything. She's cute, but he has to be professional. Fae wants to see him again. So she comes back two weeks later to get a tattoo, and she gets this tattoo right under her secret parts. After they do a session in which he has to rub her body a few times, it hurts bad. Then she comes back a couple of weeks later to get the rest of it done. Finally, they end up having a one-night stand.
Author: L. L. Ash
Average Customer Review: (4.2 out of 5, on Amazon)
Category: Romantic Comedy
Available: Paperback | Kindle
---
Read More Similar Books: 15 Forbidden Romance Books