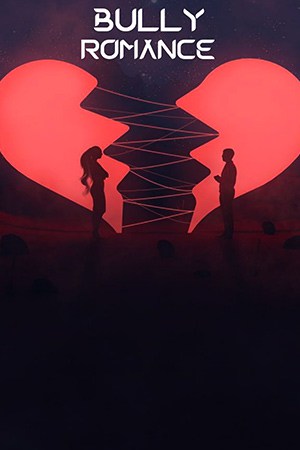 In your lifetime, have you experienced bullying? Why do you think people bully each other? Sometimes it can be insecurity or jealousy, or they might be taking out their negative feelings. They might even regret it later, but you're not going to know about that. Then you can learn to deal with it in your own space and your own time before you take it to anyone else.
Try to figure out what are the reasons that make me bully others. Once you've identified your triggers, it's important to talk to someone outside of the situation that can give their advice, perspective, and guidance. That could be a parent a teacher, and you can always talk to ChildLine. So bullying can affect your life also it has a romance side. In high school, a boy/girl bullies in front of their enemies and crushes them. Sometimes bullying with a crush turns into a romantic relationship.
This article will be romance recommendations focusing on books with the high school bully romance trope. So this is one of my favorites. It's like enemies to lovers, but it's usually taking place in high school. There's a rivalry going on between the two leads, and then it ends up leading to a romance later along the line. A lot of these tend to fall into the dark romance category. Some of them have more mature themes, but I have a good array of recommendations for you.
15 High School Bully Romance Books (Teen Romance)
We've been talking about bullying in school situations and classrooms, but bullying can happen at any age. You could be a bully at the age of 30 as easily as you could bully someone at 11. It can happen in clubs or family situations.
From high school to family life, the bully is common in our whole life. But it happens mostly in high school, and college life as the age is very emotional and competitive. If you like bully romance, then you are in the right place. I will review 15 high school bully romance books for you. Let's go!
1. Dirty Wicked Prince (Court Legacy)
This one follows a girl (Noa Sloane) who grew up with a father who didn't always have a steady job after being bounced around from different school districts her whole life. Her father passes away, so she and her brother are left to his friend with her brother. They move in with him. He's super-rich and lives in a luxurious town, and they go to a private school.
At this school, some boys run everything. It's always like a guy with three friends known to rule the school. They have some family heritage that makes them elite to everybody else. Noa's tough and doesn't take it when they're trying to bully her. So it starts a feud between them, and the story goes from there.
Author: Eden O'Neill
Average Customer Review: (4.4 out of 5, on Amazon)
Category: Fiction about Alternative Families, Loners & Outcasts Fiction (Best Seller)
Number Of Pages: 319
Available: Paperback | Kindle
---
2. Cross the Line (Alstone High)
This is a shorter novella book, but it's a good read if you're looking to hit a reading goal and get more books in for your monthly reads. It is about a boy (Preston) who moves from America to the UK. He tries out for the soccer team, and he takes the popular guy's spot who was suspended off the team.
Kian is unhappy that this new kid is coming in and taking his spot. Preston is openly gay, but not to the team yet. They form an enemies thing, and it goes from there. At first, Kian bullies Preston, but he feels something special over time. I liked the enemies to lovers bully aspect and gay romance of this one.
Author: Becca Steele
Average Customer Review: (4.5 out of 5, on Amazon)
Category: Gay Erotica
Number Of Pages: 130
Available: Audiobook | Paperback | Kindle
---
3. Bully (Fall Away)
I couldn't have made a high school bully romance book without mentioning this one. It is a part of the Fall Away series, but you can read the first book standalone. It's about a girl and a guy (Tate and Jared) who grew up as best friends. One summer, Jared ends up staying with his dad comes back, and he's a completely changed person. They're no longer friends. In fact, he has this hatred towards her that she doesn't understand.
Tate's finally fed up with it and decides that she will fight back and not let him rule her life and be mean to her. So we're seeing them through their senior year and how their interactions occur. It's the perfect bully romance, and it doesn't have that aspect of all the friends who rule the school. Jared's random guy happens to have vengeance for her for some odd reason that we don't know about until we read.
Author: Penelope Douglas
Average Customer Review: (4.5 out of 5, on Amazon)
Category: Contemporary Romance Fiction
Number Of Pages: 333
Available: Audiobook | Paperback | Kindle | Audio CD
---
4. Love Me Never (Lovely Vicious)
The story is about a girl (Blake) who recently moved to a new school. She's similar to the girl from the first book, and she's very obsessive and does her own thing. One night, she goes to a party where Jack Hunter is popular. She makes fun of one of the girls with whom she's at the party, and she punches him in the face. Also, she makes up a rumor that he kissed her and that she wasn't into it.
Jack doesn't like that. So a feud ensues between these two, and a bully war happens, and the story progresses. Blake was fantastic, such a change of pace for a romance protagonist. So I highly recommend it.
Author: Sara Wolf
Average Customer Review: (4.4 out of 5, on Amazon)
Category: Contemporary Romance
Number Of Pages: 256
Available: Audiobook | Paperback | Kindle | Audio CD
---
5. Paper Princess (The Royals)
This is the first book in The Royals series. You don't have to read the whole series. This one's about a girl (Ella Harper) whose mother passes away. Her father has never been around, and she subjects herself to doing stripping. Even though she's 17 years old and one of her dad's old friends takes her in, he has five sons. They're not happy with the fact that she's staying with them. So they make it their mission to make her life difficult by bullying.
One guy (Reed Royal) in particular is the meanest. He's the one that's the love interest. The whole bullying aspect made the story super interesting. It got crazier and crazier as you continued. So you could read book one, but I have a feeling you'll want to continue after reading the first book because it's that wild.
Author: Erin Watt
Average Customer Review: (4.4 out of 5, on Amazon)
Category: Humorous Fiction
Number Of Pages: 286
Available: Audiobook | Paperback | Kindle | Audio CD
---
6. Wicked Lies Boys Tell
It follows two boys who were once best friends. Something happens that strains their relationship, and they become mortal enemies at school. It's more so that one of them hates the other one. There was a bad boy, and one was antisocial. The one dorky guy is a different level of character that you don't see a lot in enemies to lovers.
So I enjoyed that aspect, but I loved the friend to lover romance in this one. If you haven't read it, it is standalone. So it was the one book, but it's worth the read. It is a male-male romance, so you can avoid it if you are not used to it.
Author: K Webster
Average Customer Review: (4.6 out of 5, on Amazon)
Category: Gay & Lesbian Romance
Number Of Pages: 276
Available: Audiobook | Paperback | Kindle | Audio CD
---
7. Punk 57
This book dealt with a boy and a girl (Misha & Ryen). They were paired up as pen pals when they were in high school. As the years progressed, they continued to write to each other. The book starts with Misha, a happy-go-lucky guy, especially his letters to the Ryen. But something tragic happens, and it taints his perspective on life and makes him very angry.
Misha ends up transferring schools to be with Ryen. He knows that it's her, but she does not know it's him. They had promised each other not to look each other up. He breaks that promise, and he knows that it's her. She's been talking to her whole life over letters, and he is mean to her. I wouldn't expect this plot to go that way where they end up being enemies at school. But that's how it goes, and this book is a wild ride.
Author: Penelope Douglas
Average Customer Review: (4.5 out of 5, on Amazon)
Category: Coming of Age Fiction
Number Of Pages: 343
Available: Audiobook | Paperback | Kindle | Audio CD
---
8. Stepbrother Dearest
This book follows a girl (Greta) who is in high school when her mother gets remarried, and her stepdad has a son that doesn't live with him. But Elec ends up moving in for his senior year of high school, so she's never met him. They immediately have a rocky start, and he's super mean to her. He doesn't want to be there, but she can't help but push his buttons and make him a little agitated.
So they have an enemies arc and bully aspect. The rest of the book takes place seven years later after something happens. It might seem weird that their step-siblings only know each other in that sense for about three months of their whole life. So if you think this will be a weird one, I recommend still checking it out.
Author: Penelope Ward
Average Customer Review: (4.6 out of 5, on Amazon)
Category: Social Abuse & Erotica
Number Of Pages: 232
Available: Audiobook | Paperback | Kindle | Audio CD
---
9. Make You Beg: A Dark Bully Romance
This is another one that's the style of multiple guys who are rude towards Henley. She ends up having a relationship with one of them. Also, she was best friends with these guys, but something happens that makes them her enemies and makes them all hate her. So she's at school with them, constantly getting bullied and ridiculed by them, even though they were her friends at some point.
You're unraveling why that is what happened. Also, Henley does have a relationship with two guys, not just one. So I'm curious to see how that happens in the different styles of the bully.
Author: Shantel Tessier
Average Customer Review: (4.5 out of 5, on Amazon)
Category: Sports & Psychological Fiction
Number Of Pages: 489
Available: Paperback | Kindle
---
10. Nero (Made Men)
The story is about a guy called Nero, the son of a mob boss, and a girl called Elle. She is pretty poor and works as a waitress after school to help pay for her tuition. One night when she's finishing work, she witnesses a murder, and the mob boss decides to send his son to insert himself into his life and find out what he can about what she knows. It's so ridiculous.
The story is mad and trashy but very enjoyable. The writing was pretty poor to start with, which was a problem for me. The dialogue was juvenile and cringy. These people are supposed to be about 17, and they spoke and acted as if they were about 12 years old, which was off-putting at first. But as it progressed, I got into it. So Elle and Nero together are excellent. Nero is possessive and jealous, but he's sweet and protective, and he puts himself out there for all, which is great.
So in this book, old school life is pretty miserable. This is a buddy romance, and Elle isn't attacked by Nero specifically, but he doesn't do anything to stop it. He never intervenes even though he could. He always sits by and lets it happen until he is tasked with putting himself in her life. Then he changes lives, which is awesome, even though he is selfish and does it for selfish reasons. The chemistry between them was brilliant.
Author: Sarah Brianne
Average Customer Review: (4.5 out of 5, on Amazon)
Category: Crime Romance
Number Of Pages: 401
Available: Audiobook | Paperback | Kindle | Audio CD
---
11. Deviant King (Royal Elite)
Aidan King is your typical prep school rich, the popular main character, and Elsa Quinn is the stereotypical heroine. She's pretty poor, as seems to be the trope in these books. She's bullied and has a pretty miserable time of it at school. Elsa has a best friend who has a hard time protecting her. These girls aren't tortured in the way that the characters from Nero were, but there's a pretty shitty time of it.
Aiden is the cause of all of Elsa's grief from her first day at school and decides that he will put a target on his back. He makes sure that the entire school knows that he hates her and doesn't have her protection. From the start is a bit of a deck, it gets worse. Also, he is very abusive. So if that is going to be triggering for you, do not read because this book is very physically violent.
It's very manipulative and psychologically abusive, but Aiden is physically violent with her, a problem for many people. Then the chemistry between them is nuts. It's still a fun story.
Author: Rina Kent
Average Customer Review: (4.5 out of 5, on Amazon)
Category: Sports Romance
Number Of Pages: 362
Available: Audiobook | Paperback | Hardcover | Kindle
---
12. Vicious (Sinners of Saint)
The story for this one is wonderful. It's told in dual perspective, and you do get past and present or past and future. Vicious is a stereotypical hero. He runs the school, and his parents employ the heroine's parents as staff members in that large estate. Emilia is the main character, and her parents are servants. She goes to the same school as Vicious and all of the fancy miss rich kids in the area because she lives in the geographical area. It is a normal public high school in America.
Vicious causes Emilia to flee her hometown and leave early in the book, and they meet up again as adults. He is a lawyer running his farm and company with a few of his friends. Emilia is a starving artist, pretty much. She works for him through a series of events, and they reconnect. Now she didn't like him when they were kids. Also, Vicious didn't want her when they were kids, and he doesn't like her now.
So it's an enemy to love a romance, which is brilliant. It's a second chance romance too. But these guys are awful and amazing together at the same time. Obviously, it's pretty toxic. All of these books are the romance that they're not particularly happy relationships, but there's something about this one that works. So Vicious is your typical alpha hole. He's controlling and rude, but he's also caring in the way that he's possessive, and you root for them.
Author: L.J. Shen
Average Customer Review: (4.5 out of 5, on Amazon)
Category: Action & Adventure Romance Fiction
Number Of Pages: 340
Available: Audiobook | Paperback | Kindle | Audio CD
---
13. Angry God(All Saints High)
This is about two kids that go to a private art school in England. When they're older, they decide to go to an American high school for whatever reason before going back to the art school as they get older. Something happens at the beginning of this book, which kicks off events when they are kids, then flashes forward.
Our main characters are Vaughn and Lenora. Vaughn is very alcoholic and arrogant. Everyone loves him, and pandering to him is rude. He's emotionally closed off and stunted. But Lenora is the opposite. She's vibrant and full of life. They are both talented art students, and they're competing for the same position at this prestigious art school that they want to go to.
Throughout the book, you get involved in the twisted web they've been involved with since they were kids. You will understand their motivations and why they dislike each other so much.
Author: L.J. Shen
Average Customer Review: (4.6 out of 5, on Amazon)
Category: European Geography & Cultures Fiction
Number Of Pages: 386
Available: Audiobook | Paperback | Kindle | Audio CD
---
14. Cruel Prince (Royal Hearts Academy)
There are four books in this series, and I'll tell you what the first book follows. So the first book is Cruel Prince, which follows Dylan, who was childhood friends with a young boy called Jace. But she ends up moving away for most of the school, and she comes back in her senior year of high school. Then she ends up coming back, and he has this massive grudge against her.
Jace hates her, and she doesn't understand why. So it's all about that. He bullies her, and we'll have to wait and see what happens. They have nice, funny, light-hearted moments. I find one character funny, but he has a very sad story throughout the series.
Author: Ashley Jade
Average Customer Review: (4.5 out of 5, on Amazon)
Category: Academic Sports Romance
Number Of Pages: 408
Available: Audiobook | Paperback | Hardcover | Kindle
---
15. Reason to Breathe (Breathing)
It follows Emma, a young girl who's made to live with her aunt and uncle. Her cousins and her aunt abuse her. Emma falls in love with a boy in her class called Evan. She wants to stay under the radar. But he sees her falls in love with her and it's a lovely story. Certain situations are stressful.
So it's quite dark, and if you don't like triggering books like that, I wouldn't recommend this one. It's a story that stays in your mind for a long time. A lot of you might have read it, but it's an older book. Some of you might have passed over it. So It's a sad girl who falls in love.
Author: Rebecca Donovan
Average Customer Review: (4.4 out of 5, on Amazon)
Category: Realistic Fiction, Dark Romance
Number Of Pages: 466
Available: Audiobook | Paperback | Kindle | Audio CD
---
Read More Similar Romance Books:
Top 10 High School Romance Books
Top 7 Reverse Harem Bully Romance Books