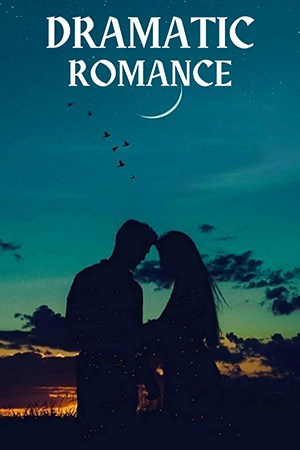 Bully is the first book of the Fall Away series by Penelope Douglas. It is about a high school romance between a girl, Tate, and Jared. Jared always bullies Tate. There's usually something that's not right because when a child is unhappy and lashes out often, they mimic their home and family.
They don't think it's out of line or character because that's what they see. At the story's beginning, Tate dislikes Jared because of his treat. But as the story goes on, they fall in love with each other. Books like "Bully" feature intense and emotionally charged romances. If you enjoyed the book and are looking for similar books, you can consider reading books in the new adult or contemporary romance genres.
5 Books Like Bully (Dramatic Romance)
Bully is an ordinary book where you find romance after bullying. But in this book, you will find many uncommon and creative aspects where you feel something new. You will see how the enemy develops into a romantic partner and enjoy their relationship.
I am going to discuss five books similar to Bully. These books explore redemption, forgiveness, second chances, and personal transformation. They can provide valuable insights into human nature and relationships. Let's go!
1. Vicious
This is a heavy-bullying romance story. The book follows a guy called Vicious and a girl named Emilia. Vicious is the rich, entitled guy. His parents are super rich, and Emilia is entirely the opposite of him. Like her parents are the servants of Vicious parents. They work for them. They do the cleaning and everything else. Vicious bullies Emilia in school, and he's mean to her. He always calls her for help. Emilia is this nice southern girl who always tries to see everything positively.
One day, Emilia packs her bags and leaves the school. No one knows where she's gone. Then, seven years later, she's working several jobs. She has a very sick sister, and then she walks into her career and sees Vicious. Secrets are revealed, and things come to light, and it was a cool read.
Author: L.J. Shen
Average Rating: 4.5/5
Category: Contemporary Romance
Available: Audiobook | Paperback | Kindle | MP3 CD
2. Wait for you
The book follows Avery Morgenstern, who is 19. When the book starts, she moves from Texas to a small town. She is super shy, and she wants to keep her head down. She's running from something back in her hometown that happened, which messed with her. It was disturbing and life-changing for her. She's never been the same afterward. So, she's trying to fit in and escape from what is going on at home.
Avery goes to the small-town college and wants to fit in, not make a scene. There, she meets Cameron, who is a golden boy. Everybody loves him. He's always super cheerful, happy, and excited about everything. He used to be a football star, but something in his past happened that also changed him, and he no longer plays football.
So, these two very different characters meet. They run into each other as Avery runs into him, and all she wants to do is forget about him, keep her head down, and finish college. Then she discovers that Cam is her neighbor, so she doesn't live in the dorms but lives in an apartment.
So these two form just friends, and they're hanging out. For Avery, it's tough to open up to Cam, and she doesn't want to open up. Also, Cam wants Avery to open up and understand what's happening with her. If you like Bully, then you must read it.
Author: J. Lynn
Average Rating: 4.4/5
Category: Romantic Erotica, Drama
Available: Audiobook | Paperback | Kindle
3. The Sweetest Oblivion
The Sweetest Oblivion is the first book in the Made series. It is about mafia romance. The book follows a girl named Elena Gabelli. Her father is huge in this whole mafia sphere. They're part of a group called Cosa Nostra. There are a couple of key players in this whole world. So, the book starts immediately, introducing a common theme in the mafia romance genre: arranged marriage.
Elena's sister has been promised to this man, Nicolas Russo. He is the youngest dawn in New York, and nobody messes with him. Elena is the oldest daughter and should technically be the one promised to Nico for this business arrangement between the two families for reasons we don't find out until later in the book. Elena has been proclaimed by her father to be not fit for marriage. There is something scandalous in the community, and she has her reputation.
Elena couldn't be promised marriage, so her sister is being promised to Nico. Elena and Nico do not get off on the best foot. She knows of his reputation. She knows that he's a womanizer. Elena's sister is not at all thrilled about having to marry Nico. She has a boyfriend of her own. But this is how things go in the mafia.
Marriages are business transactions, and she has to keep up her end of the deal for her family. That's what happens. So we have found ourselves in quite the predicament here. The whole story is a bunch of interactions and running into each other. The romance part is fascinating because the villains are similar to Bully.
Author: Danielle Lori
Average Rating: 4.6/5
Category: Crime Thrillers & Romance
Available: Audiobook | Paperback | Kindle
4. The Wall of Winnipeg and Me
It's about a girl named Vanessa, the personal assistant to Aiden Graves. He was a defensive player for a football team and one of the best defensive players in the league. He doesn't even get close to Vanessa. She's there to work, and he doesn't even say hi. Aiden cared for her because he returned a couple of weeks after she left and asked her to do something that was a big favor. So they end up having to move in together.
In this book, Aiden slowly cares about Vanessa and shows her that he cares about her in sweet ways, not romantic sexual ways. So they start to move in together. Vanessa sees how much he cares about her, and she also starts to fall for him. This takes place over a long period. When Vanessa went to his game, she talked about him on the field. Vanessa started training for an actual marathon, training with Zac.
Vanessa was becoming a runner and pushing her body to become a runner. Zac was on runs with her. Vanessa is a headstrong girl who doesn't take crap from Aiden. Aiden was not the typical playboy that we get in many adult romances lately. But Vanessa takes a long time to break down that barrier and learn about him. The bully aspects and romantic plot are very relatable to the book Bully.
Author: Mariana Zapata
Average Rating: 4.6/5
Category: Dramatic Romance
Available: Audiobook | Paperback | Kindle | Audio CD
5. Throttled (Dirty Air Series)
Lauren Asher started strong with Throttled. The Dirty Air Series occurs in the F1 Formula One International Auto Racing Universe. Throttled is a brother's rival to the lover's trope between Noah and Maya. Noah is one of the best F1 drivers, and Maya's brother Santiago joins his team. Maya recently graduated from university and is spending her summer alongside Santiago.
At the beginning of the book, Asher includes a playlist. She had a lot of well-known songs that were interesting to discover. So whether you're an F1 fan or a newcomer, this book is perfect. Maya's parents and brother are so loving and caring. However, Noah came from a horrible family. In contrast, the love from her family surrounded Maya.
In this book, Maya is a YouTuber. She films with the F1 crew or other F1 drivers because the other books talk about other F1 drivers appearing in each other's books. They discussed how Maya left Noah. Then he gets with another girl but regrets it the next day. Many people in the group chat were saying that he cheated on Maya! Like Bully, you get to see many multicultural romances with friends.
Author: Lauren Asher
Average Rating: 4.3/5
Category: Multicultural & Interracial Romance, Sports Drama
Available: Paperback | Kindle
---
These books are designed to provide an enjoyable and immersive reading experience, offering an escape from everyday life.
More Bully Romance Books:
15 High School Bully Romance Novels
Reverse Harem Bully Romance Novels
Sensational Dark Bully Romance Books