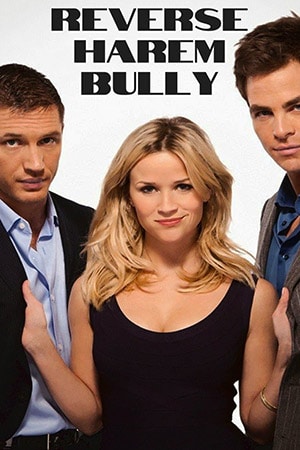 Reverse Harem is a type of romance where the heroine ends up with three or more guys. They're all in a polyamorous relationship. All the guys are in love with the girl, and the girl is in love with the guy. The guys don't necessarily have to be in love with each other like they love each other. But they're not in love with each other, so crossing is not a guarantee. The enemies-to-lovers romance start with bully or teasing. Also, reverse harem with bully romance makes a complete package of love stories.
7 Reverse Harem Bully Romance Books
In the reverse harem, the focus center is the heroine. So she gets love, cares as well as bullying. People also bully her because of multiple relationships and question her character. Psychologically, it is very common and real-life-based. Now I will review 7 reverse harem bully romance books for you. Let's begin!
1. A Lady of Rooksgrave Manor (Tempting Monsters)
This one is a standalone historical, paranormal, erotic romance. Our heroine Esther works as a maid, and she's always been a bit of a sex fiend. She will sleep with anyone. A mysterious woman offers her a new job, working as an escort at Great Manor for paranormal creatures. She could not be the perfect person to take on this escort job. Not only does she love having sex, but she is also a kindhearted person. She's empathetic, and she ends up falling for all of her creatures. All five of them, we've got a vampire, a golem, a sphinx shifter, and a doctor.
Jekyll/Mr. Hyde is a type of creature and an invisible man. All of them are so sweet, and they adore Esther. They treasure her mainly because of the way she truly loves them and cares for them. Esther was not fazed to learn that monsters live in her world. This book is so steamy. It's over the top and ridiculous. There's also a little bit of mystery, bullying, and suspense involved with someone trying to go after Esther, but her five heroes will not let that happen.
Author: Kathryn Moon
Average Customer Review: (4.5 out of 5, on Amazon)
Category: Victorian Erotica
Available: Audiobook | Paperback | Kindle
---
2. Kings of Quarantine (Brutal Boys of Everlake Prep)
This love series is reverse haram, and there's an enemy to lovers trope. It is about three guys and one girl (Tatum). This girl comes to this prep school because her dad sends her. They think that nobody will be able to touch her. She'll be safe, and he can hide. He's in hiding for a while because he did something bad. The police are out for him. They're trying to find him because he let out the virus. He had a little antidote to it.
So all the people were dying, and they were trying to find him, and people didn't know he had a daughter. Tatum meets the three guys, and she hooks up with one of the guys. So, it spirals down here from that. These boys treat her awful and always bully her. They find out who she is, deciding to make her life difficult. They humiliate her in school. Tatum decides to fight back, which most books like this do. They choose to fight back in book two.
Author: Caroline Peckham
Average Customer Review: (4.5 out of 5, on Amazon)
Category: Paranormal College Romance
Available: Audiobook | Paperback | Kindle
---
3. Hate: An Enemies to Lovers Reverse Harem Romance (The Madison Kate Series)
It is a bit of a struggle to find a non-high school or heroine romance (Reverse Harem). The heroine is in college, and the heroes are a couple of years older. Madison Kate, also known as MK, was arrested on Riot Night a year ago. She was set up by her three heroes thrown in jail. Her father sent her out of the country for the rest of the year so that people would forget about the scandal. Now she's back home with so much vengeance inside of her.
Madison hates the three guys, Kodak, Steele, and Arch, who ruined her life. Things are still not looking out for her because she finds out that her three guys live in her home when she goes back home. She cannot get away from them, and they don't even let her because someone is after MK. A whole plot with a serial killer, a stalker of Madison, builds up throughout each book. So even though Madison hates them, especially Arch, who is the leader of the three guys. She slowly realizes that they're there to protect her, and that's when she reluctantly falls for them.
Madison sleeps with one or two guys, usually separately Archer, who is the biggest jerk of them all. They have a more slow-burn, reverse harem bully romance than Kodak and Steele, but we finally get our foursome in the last book. These three guys broke away from their gang years ago, and now they are this powerful group in their own right. There's a lot of jealousy, bullying, and possessiveness, and you can slowly see how the relationship develops.
Author: Tate James
Average Customer Review: (4.6 out of 5, on Amazon)
Category: Romantic Suspense
Available: Audiobook | Paperback | Kindle | Audio CD
---
4. Lilac
Lilac is a rock star reverse heroin romance. We have our three guys in this famous band called Bound. Loren is sweet, and Jericho is rich, the more reliable one. But he's also keeping quite a lot of secrets. Houston is a broody one because any time you have a reverse harem, one of the guys has to be the jerk.
The heroine Braxton is their new guitarist because their previous lead guitarist passed away. The three guys are not at all happy to have Braxton join them. So they make her life while they're on tour. While they're practicing songs together, they make her life ruined. These three guys are very unhappy because of what their previous guitarist did to them. Braxton slowly becomes the glue that mends these guys together.
The band is back together because they're pretty much on the brink of breaking apart. Braxton gives as good as she gets, and she makes them work for it and makes them cringe, especially after they mess up big time. Her way of playing music was unique and very interesting to read.
Author: B.B. Reid
Average Customer Review: (4.4 out of 5, on Amazon)
Category: Billionaire Romance
Available: Paperback | Kindle
---
5. Diver's Heart
It's a second chance reverse harem bully romance. We have four guys. Peyton was in a relationship with one of the guys with Tyler, and he proposed to her. Unfortunately, she was also in love with his three best friends, one of whom was Tyler's older brother. So she rejected the proposal and left them for four years for their bullying.
They're back together because she's taking on this new dive, and she doesn't know that the four guys have also taken on this dive. They reunite, and there is a lot of hate between her and Tyler. But they have to work together. They have to rely on each other for their lives while they're down in the cave. There are these monstrous, murderous bats, these flushing bats that trap them in the cave and kill some other people. The whole plot is them trying to survive and escape from the cave.
So the book focuses more on the survival aspect than anything else. But even that got a little boring because there's a lot of diving technicalities that they talk about that got boring to read. If you love survival reverse harem stories, give this one a try.
Author: K.A Knight
Average Customer Review: (4.2 out of 5, on Amazon)
Category: Romantic Suspense
Available: Paperback | Kindle
---
6. Four Psychos (The Dark Side)
This book is a paranormal fantasy, and the heroine is a ghost. Keyla is a ghost who's been haunting her four guys for a couple of years now. Our four heroes are warriors from hell, and they battle demons. They all live together and share one woman when they do have sex. For years while she haunts them, they can't see her until one day, and they finally do. But Keyla has no idea why she's a ghost. She doesn't even remember her name why she died, and they all try to figure out her purpose.
There's a lot of dark humor. Keyla will say anything that comes to her mind. She's so over the top. The series gets super dark and twisty, and lots of twists and turns when you find out the truth about who the heroine is who the four guys are to her. It gets so intense and exciting. There is a ton of action involved, especially in books two, three, and four. The reverse harem romance is a slow burn and develops throughout the series.
Author: Kristy Cunning
Average Customer Review: (4.6 out of 5, on Amazon)
Category: Fantasy & Futuristic Romance
Available: Audiobook | Kindle | Audio CD
---
7. Written (The Librarian's Coven)
This book follows a librarian, and her name is Joanna. She recently got hired as a librarian for a magical college that always lived in this small town. But she has felt drawn to the magic and this notorious magical college. So she puts an application to be an apprentice librarian at first, and she gets hired.
Joanna doesn't understand why she got hired in the first place because she doesn't have any magic herself. At least that's what she thinks she is there. She ends up meeting three sexy, handsome, swoon-worthy professors who are head over heels with her and want her to join their coven. So the three of them are already in an established relationship. They are witches, and they all have their unique powers. Moreover, they searched for the fourth person in their coven to complete theirs.
They all meet Joanna separately, and they all instantly feel that connection. She's the person they've been waiting for. They make a mutual agreement that they're going to court her and pursue her. Joanna is hesitant to join their coven because she is unaware that she has any magic. Their reverse harem romance blossoms. Joanna's powers come into play as well, and she goes through a journey of discovering herself and discovering her magic.
Joanna is a scribe, so whatever she writes comes true. That is cool. Her magic is in her writing. She discovers her magic and the different ways she learns how to create things in this magical world. Then all three professors also have their well-developed magic. This is a polyamorous romance where the professor sometimes bullies Joanna for fun.
Author: Kathryn Moon
Average Customer Review: (4.3 out of 5, on Amazon)
Category: Paranormal Witches & Wizards Romance
Available: Audiobook | Paperback | Kindle
---
Read More Similar Books: 12 Contemporary Reverse Harem Books