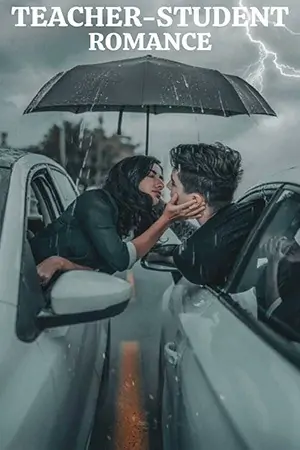 Falling in love or attraction is a natural and common event that one can not deny. A smart/sexy teacher is a secret crush of many students. As human beings, we like those who guide and care for us. Teachers have a huge opportunity to guide and care for so many emotional students who can not hold them to falling in love.
It is very taboo/forbidden because our society sees teachers as parents, and their affair harms academic results and professions. Although there are many complex and tough rules, there are many student-teacher affairs/relationships that we can not neglect or eliminate many student-teacher affairs/relationships. Do you fall in love with your teacher or your student? Most of us have these secret feelings in our lifetime. If you like to read student-teacher romance, you are on the right track.
15 Student Teacher Romance Books (Academic Romance)
A friendly and helpful relationship with the teacher is acceptable, and the ideal teacher must have this quality. But any romance or physical relationship is not acceptable in our society. But we like this type of romance as a student and readers. You are here because you also like this romance and accept it easily. It is an age gap relationship and sometimes a slow burn. Now I will review 15 student teacher romance novels for you. Let's begin.
1. On the Island
This is about an English teacher, Anna, and student Callahan. Anna is going to be Callahan's tutor. He had cancer, so he missed some time in school, and he's trying to catch up. He's only 17 when this book starts, and Anna is 30. Due to a tragedy there, they get ratcheted. Their plane driver has a heart attack, and their plane goes down. Then they get stranded on an island, and they are there for four years. It's a very long time.
So they're there for a very long time. But there isn't even anything romantic between the two of them until after Callahan's 18. It is because Anna is paranoid about it. If they ever do get saved, she doesn't want to be seen as someone who preyed on someone younger than her. But also, they're the only two people there, and they both still need affection and love.
So there are a lot of rules that they both follow for each other in the beginning. Then over time, they survive together, and they celebrate their wins together. In this book, you get to see them through this experience from who they are before, during, and then what they're dealing with when they get back.
Author: Tracey Garvis Graves
Average Customer Review: (4.5 out of 5, on Amazon)
Category: Action & Adventure Romance
Number Of Pages: 334
Available: Audiobook | Paperback | Hardcover | Kindle
---
2. Gabriel's Inferno
The story is about Gabriel and Julia. They knew each other when they were young. Gabriel's ten years older than her, and now he's her professor at college. Julia's studying Dante, and he's the Dante expert. Julia fell for him a long time ago. Gabriel used to do a lot of drugs and drink a lot. He had a lot of stuff he was going through.
They have a magical night together, and Gabriel thinks it's a dream because he is drugged so drug, and she ultimately falls in love with him. Then they met up ten years later, and she is his student now. He doesn't remember any of it. But when he remembers, things get interesting. He avoids romance with students as a teacher, but Julia breaks his rules.
Author: Sylvain Reynard
Average Customer Review: (4.4 out of 5, on Amazon)
Category: Contemporary Romance Fiction
Number Of Pages: 561
Available: Audiobook | Paperback | Kindle
---
3. Misbehaved
This book is about Remi and Pierce James (teacher). Remy's older stepbrother is a pervert, and he kisses her. But she doesn't want to rock the boat. So she puts up with it because she's been able to control her stepbrother with the temptation in the past. But he started to get more erratic as he's gotten more into drugs. Her older stepbrother is responsible for Pierce's younger sister killing herself. So Pierce moves into town and becomes a teacher at the high school. He wants to ruin this guy's life.
He starts watching Remy because her brother keeps an eye on her to fulfill his plan. When she is 18, she is left in her stepbrother's hands. Remi and Pierce begin dancing because Pierce is trying to get revenge against her brother. So he plans to mess with her a little bit. He doesn't plan to go fully after her, but he plans to mess with her brain a little bit to get back at her brother. But Pierce quickly falls for her and doesn't want to do that. They have an interesting dynamic because of that.
Author: Charleigh Rose
Average Customer Review: (4.3 out of 5, on Amazon)
Category: College Romance
Number Of Pages: 306
Available: Audiobook | Paperback | Kindle | Audio CD
---
4. Dark Notes
The story is about Emeric and Ivory. Emeric is a pianist and teacher. Ivory has been used for her body, mistreated by her mother and brother. Her brother's friend rapes her all the time, and she is resigned that this is her lot in life. She wants to get into and get the full scholarship to save her life where she is.
Then she gets her new teacher, Emeric, and he's been brought to the school in a little bit of shame. He had some experiences at a school he taught at previously, not with the student but with a fellow teacher. There was a non-fraternization policy with that. He loved that woman, and she did him wrong. Then he meets Ivory, and he doesn't want to like her, but he's drawn to her.
So the more he learns about her, the more he realizes that this woman needs him. It's also a little bit of a Cinderella story because Emeric is the only one who can save Ivory. Slowly, Ivory falls in love with her teacher, Emeric.
Author: Pam Godwin
Average Customer Review: (4.4 out of 5, on Amazon)
Category: Romance Literary Fiction, Mystery, Thriller & Suspense Literary Fiction
Number Of Pages: 493
Available: Audiobook | Paperback | Hardcover | Kindle
---
5. Taming His Teacher
Our heroine, Erin, is only twenty-two and becomes a teacher at all-boys boarding school. Then we have Shep, and he immediately has a lot of feelings towards her. There's only about five year age difference between them. But things start weird because she has a one-night stand with another teacher and gets pregnant.
It all happens quickly in the book because of the rules at that school. It's a private religious school, and the only way for both of them to keep their job is to get married. So she marries this other teacher, and then she's out of Shep's hands which she already was. So some things will happen.
Five years later, Shep will be a teacher at the school. Erin is still there. When he comes back, he still wants Erin, but he doesn't know if she's a submissive. But he does come back to that school specifically for her, and it's so good taming his teachers. It is one of the best student teacher romance that I ever read.
Author: Tamsen Parker
Average Customer Review: (4.4 out of 5, on Amazon)
Category: Women's Literary Fiction
Number Of Pages: 330
Available: Paperback | Kindle
---
6. Burnout
This book deals with Decker and Blakely. Blakely's been in foster care her whole life, and she ages out, but she still has a year left of high school. So she reaches out to her older brother, a young professional. He welcomes her to come and live with him. His roommate is a teacher at Blakely's high school, and his name is Decker.
When Decker meets Blakely, he immediately sets up some walls because he is super attracted to her. He's only six years older than her, and he's living with her. He's also very protective of her brother, who is struggling with his sexuality, and he has before shown that he has feelings for Decker. But he doesn't have any inclinations towards men. It is another super-steamy one because they live in the same house and start blurring quickly.
Author: Coralee June
Average Customer Review: (4.4 out of 5, on Amazon)
Category: Billionaire Romance
Number Of Pages: 362
Available: Audiobook | Paperback | Kindle
---
7. A Place Without You
Henna and Bodhi meet at a film festival. It was a concert because Bodhi was a security guard during the summer. Henna's 17 and her family have both been pretty famous and let her do what she wants. When she comes back to go to school, Bodhi is her teacher. It's a bummer because they had strong feelings during the summer, but he never shared what he did, and she lived in Colorado.
Henna knows he's a teacher, but she doesn't know that she's moved into his school district and started going to his school. They talked to each other. But Bodhi was never shared where he was from because he didn't think he would get to see her again. So they have a real connection. Also, it's your teacher that you've had this deep communication with for so long. If you like student teacher romance with inspirational quotes, then you must try it.
Author: Jewel E Ann
Average Customer Review: (4.6 out of 5, on Amazon)
Category: Inspirational Romance
Number Of Pages: 402
Available: Audiobook | Paperback | Kindle | Audio CD
---
8. Her Perfect
This is about Eli and Colbie. Colbie has four older brothers who are all like her family, idolize them, and she's looked down upon. One of her brother's close friends is Eli. Eli's moved back to town to become a teacher, and he's going to be a teacher at her school. This is another case, and they're only four years apart because he's graduated and she's starting her senior year, and she turns 18.
Eli is actively pursuing her, which is a bit different because in a lot of these books. It's always the younger person pursuing the older the teacher. Also, it has to be written that way for power dynamics' sake. If you have a teacher actively seeking a student, it's predatory. Even in fantasy, it needs to come from the, in this case, usually, a younger woman pursuing the adult so that it doesn't feel as hinky.
Eli loves spending time with her like they become friends. They go together at the same time. He ends up running without a shirt a couple of times because he wants her to look at him, and he starts noticing how much her family neglects her. In this book, there's one scene where she has a recital, and Eli's the only one who comes to it, and he's not even her family.
So Eli becomes her family. He ends up pursuing her, staying with her through everything that her family puts her through. I love how good he is to her, the care he takes of her and becoming her strong place.
Author: Stephie Walls
Average Customer Review: (4.6 out of 5, on Amazon)
Category: Classic Coming of Age Fiction
Number Of Pages: 392
Available: Paperback | Kindle
---
9. The Unrequited
This one follows Layla and Thomas. It is set in a college setting. So if you prefer that over a high school setting, this is one to check out. Layla's parents sent her away, and they were going off to college. They wanted her out of her hair because she stalked. It was her stepbrother, and she was obsessed with him. But then she gets on campus, and she's angsty. That makes it, so fun to follow.
One night Layla sees a guy (Thomas) in the park. So she's going to join. Then she either sees him at the park and immediately likes him. Thomas's dark and writer. Layla does pursue Thomas so much after knowing he is her teacher because she does not care about anything. So this book is edgy, angsty, and funny because Layla is a bit of an unreliable narrator, and you can't help but find her endearing to follow.
Author: Saffron A. Kent
Average Customer Review: (4.5 out of 5, on Amazon)
Category: College Romance
Number Of Pages: 340
Available: Audiobook | Paperback | Kindle
---
10. First Semester (Campus Tales)
It follows Skyler and Aiden. Skyler had recently gone through a breakup, so when she gets onto campus, her roommate ends up setting her up on a dating app for the area. Also, she bumps up her age a little bit to try to help Skyler out. On the dating app, she matches with Aiden. They meet up at a bar one night, and they have a great night together.
Then Skyler gets on campus and discovers that Aiden is her criminal justice professor. At first, they hesitate but slowly take it normal and start research together. Then they fall in love with each other and feel an inner connection. It has everything about a student-teacher trope that I love. Also, It's a very light-hearted and super quick read.
Author: Q.B. Tyler
Average Customer Review: (4.2 out of 5, on Amazon)
Category: Contemporary Romance
Number Of Pages: 184
Available: Paperback | Kindle
---
11. Voyeur
Voyeur follows Oaklyn and Professor Callum. Oaklyn is a college student, and her parents somehow spend all of the money that she was supposed to have for college. She doesn't want to drop out, but she can't get loans for some reason. So she's out of ways to make money. Her roommate's uncle owns a club called Voyeur, and it's a live sex club.
Oaklyn gets a job there, and at first, she's a bartender and a waitress. After a while, she works her way up to being a performer, where Callum sees her. But she does not know who Callum is, but Callum knows who she is. So then skip ahead to class a bit. Callum's teaching, and he notices that Oaklyn is in her class.
Oaklyn also gets a job as his teacher's aide and helps him out in his office filing stuff helping in the department. So then they end up being around each other a lot that way. Eventually, Oaklyn discovers who Callum knows who she is. It does have the fun aspect of the student-teacher relationship, but it also does deal with some weighty topics. Callum has some previous abuse that he has to work through, and Oaklyn helps him work through that, and it's a beautiful dynamic to see.
Author: Fiona Cole
Average Customer Review: (4.3 out of 5, on Amazon)
Category: Women's New Adult & College Fiction
Number Of Pages: 219
Available: Paperback | Kindle
---
12. Sweet Dandelion
This one is about Dani and Lachlan. Dani moved to Seattle. She is a senior in high school, but she is 18. She has to move in with her older brother for some reason, and he now becomes her guardian. At this new school, every day, for one hour, instead of going to a class, she talks to a guidance counselor, Lachlan.
Dani starts and is like the darkest place. By the end of this book, you can't help but root for her. They deserve each other, and they deserve to be happy. Their connection goes way past physical attraction and is like a deep emotional connection.
Author: Micalea Smeltzer
Average Customer Review: (4.5 out of 5, on Amazon)
Category: Contemporary Romance
Number Of Pages: 608
Available: Audiobook | Paperback | Hardcover | Kindle
---
13. Teach Me Dirty
It's less emotional and more steamy. Our heroine, Helen, has crushed her art teacher (Roberts) since she was a teenager. But it was a silly crush, and she lacked a lot of love from her family. So she finds that her teacher gives her so much attention.
They have so much in common that they become friends. Roberts doesn't have any attraction to her until she is 18. His wife died, and he has a huge void from when she left him because she was a big part of his life. But there are a lot of situations, especially at school, that force them to be together all the time. They're filled with sexual tension, but they don't do anything because they can't. It's very steamy, but at the same time, it's very cute because Mr. Roberts doesn't want to hurt his student.
Helen is very straightforward with what she wants with him. Though she's inexperienced, she wants to try everything, and she tells him that she's very verbal about it. So things start to happen, and it's very interesting to see.
Author: Jade West
Average Customer Review: (4.2 out of 5, on Amazon)
Category: Romantic Erotica
Number Of Pages: 393
Available: Paperback | Kindle
---
14. Lessons in Corruption (The Fallen Men)
Our heroine, Cressida, married at a young age, and they had a big age gap. She was 18, and the guy was 30. Her husband was a prude, so she was unhappy with him until she saw a beautiful guy (King) in a parking lot. Then she started imagining how it would be to have a relationship with him and treat her. She saw that she was never going to be happy with her husband. So she asked for a divorce.
A few months go by, and she finds this pretty cute guy at a bar. She's out with her work colleagues, and she works as a teacher. King's a biker, and Cressida likes his style. So they develop a relationship, and they kiss. The next day, Cressida finds out that he's her student. So it's a very awkward situation but fun to read.
Author: Giana Darling
Average Customer Review: (4.5 out of 5, on Amazon)
Category: Dark Romance
Number Of Pages: 380
Available: Audiobook | Paperback | Kindle
---
15. A Different Blue
This one is a very slow burn that follows Blue Echohawk. She is an indigenous character. She doesn't know about her mother because her mother was murdered, and she was taken in by her father. But her father ends up passing away, so she ends up moving in with her father's sister. Blue walks in her senior year, and she is rude to the teacher, Mr. Wilson. Wilson is British and looks very young.
Nothing happens between the two of them while she's a student. Then they develop a very deep connection and friendship. Wilson wants to help her, and he wants to make sure that she succeeds. There are trigger warnings here for adoption, childbirth, pregnancy, murder. So check this book if you are easy with these issues.
Author: Amy Harmon
Average Customer Review: (4.6 out of 5, on Amazon)
Category: High School Romance
Number Of Pages: 368
Available: Audiobook | Paperback | Kindle | Audio CD
---
Read More Similar Romance Books: 15 Forbidden Romance Books