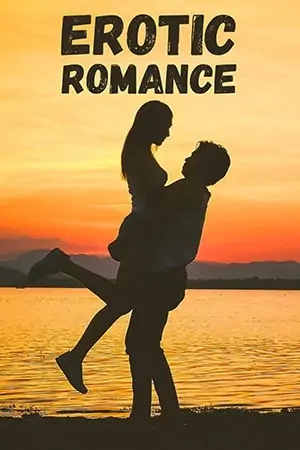 Hearts in Darkness by Laura Kaye is a contemporary adult romance that combines electric chemistry, emotional depth, and a unique premise. The book offers a heartfelt and captivating reading experience for those seeking an engaging and passionate love story.
This is the first book of the Hearts in Darkness Duet series. It's a story about two strangers who are stuck in an elevator. Then the romance goes on, and they continue their feelings with strange. Books like Hearts in Darkness offer engaging romance and emotional depth. They explore the emotional connection and intense chemistry between the main characters, providing an immersive reading experience filled with heartwarming and tender moments.
5 Books Like Hearts In Darkness (Erotic Romance)
Hearts in Darkness explores a steamy and passionate romance between Makenna and Caden. Laura Kaye expertly balances their relationship's physical and emotional aspects, creating intense scenes that are both sensual and emotionally satisfying. After reading it, I felt excited and read more similar books. You are here and want to read more about this genre. So I will talk about five books similar to Hearts In Darkness. Let's start!
1. Bound By Temptation
Bound By Temptation is book four in the Born in Blood Mafia Chronicles series. It follows Lily and Romero. Lily is the sister of books one and three. She has had a crush on Romero ever since she saw him at her older sister Arias's wedding. So they've always had a huge crush on him and meet to see her sister every time. But he never saw her like that, and she knew she had a crush on him. Once she's 18 of age, she starts to grow up. He sees her in that light as well. So it talks about their story.
Lily is a mafia princess. She is the daughter of the consulate consuls year. On the other hand, the Chicago outfit Romero is the bodyguard of the New York Famiglia. So he's the bodyguard of the capo and guards Aria, her older sister. He is merely a soldier, so you can't do that. Like Hearts In Darkness, the mafia world is very strict on its rules, and they don't accept any love or relationship.
The mafia princess is to marry somebody in her social line, and he's not in the social line, so it's forbidden. The forbidden part was good. Romero is not happy about Liliana. He is literally in his late 50s, and she's new 18. So that's disgusting, but it's how their world is.
Author: Cora Reilly
Average Rating: 4.5/5
Category: Romantic Erotica, Erotic Thrillers
Available: Audiobook | Paperback | Kindle
2. Beautiful Bastard
Beautiful Bastard is a passionate, entertaining contemporary romance with plenty of steamy moments. Chloe Mills is working on her MBA and as an intern at Ryan Media, and she got this new boss about nine months ago, and his name is Bennett Ryan. He is the founder's youngest son, Elliot Ryan, and he is a hard man. In the begging, they hate each other.
Chloe infuriates him, pushes all of his buttons, and does it knowingly. She doesn't want to be mean because he's mean to her, but it's witty, and there's so much name-calling, but it's fun. So in the first chapter, Bennett has Chloe stay after work to work extra hard because she was late an hour.
The whole time was her career because she's worked hard and doesn't want to be the girl screwing her boss. But she also got to do the case that she was working on so much with the Ryans. The weird thing is that people complain about the arguments and how they were so random.
Bennett acted like her mentor like she didn't know what she was doing because he wanted to keep her for himself. Then she resigned! We get to see how that boss relationship goes and whether they want it to be a relationship when they work through it. There's lots of name-calling and lots of sex and funny things, and it's incredible. The sexual tension and characters are similar to Hearts In Darkness.
Author: Christina Lauren
Average Rating: 4.4/5
Category: Humorous & Romantic Erotica
Available: Audiobook | Paperback | Kindle | Audio CD
3. After (Trilogy)
After is the first book of the "After" Trilogy. It is about a girl named Tessa, and she is a goody. She follows everything her mother says. Also, she is a freshman in college. Her boyfriend is a senior in high school, so he's not in college with her. When she comes to college and meets her new roommate, who is best friends with many punk rockers, Hardin Scott included her whole life changes when she falls for him.
They start hanging out and hate each other initially but fall for each other. As a typical good girl, the bad boy story goes on, and as the series progresses, we get into this whole turn of events.
Tessa and Harden can't stay away from each other and love to bicker. They keep on getting thrown together. So that is the first part of this book where Tessa has a boyfriend, but she hooks up with Hardin. Tessa feels she's in love with him because they're close, rely on each other, and have the same values. So Hardin and Tessa have such a toxic relationship. Like Hearts In Darkness, you will find many unexpected and marvelous things as the story progresses.
Author: Anna Todd
Average Rating: 4.7/5
Category: Women's New Adult & College Fiction, Romance
Available: Audiobook | Paperback | Kindle | Audio CD
4. After We Fell
After We Fell is the third book of the After series. It is about a girl, Tessa, and a boy named Hardin. They end up going away party because Tessa tries to act like she's got balls and the greatest freaking him. Harden was going to move to Seattle. Tessa was trying to reel him to go and convince him that it was an excellent opportunity for both of them.
It happened between Tessa and Harden that made them not split, maybe. It was split like they broke up. Tessa trusted him quickly because her dad was on the street and wasn't in her life for so long. Tessa met up with Steph for lunch, and then Steph brought Molly.
Hardin was a jerk when he tried to make Tessa jealous of Lillian, even though Lillian is with Riley, and they're the cutest duo ever. I felt so bad because she was heartbroken, but it was a good part of the book. We learned more about Harden, which I was excited about because we know much about Tessa. What do we know about Harden? Because his life has been a lie. But hopefully, we will learn more in the next two books.
Author: Anna Todd
Average Rating: 4.8/5
Category: Contemporary Literary Fiction, Romance
Available: Audiobook | Paperback | Kindle | Audio CD
5. Bound By Hatred
Bound By Hatred is the third book in the Born in Blood Mafia series. The story follows a stylish Gianna who is not a typical girl. She does what she wants and doesn't care about the consequences. So this book is about Gianna, Aria's younger sister, paired up with Matteo, Luca's younger brother.
She hates the mafia, always wants to live everyday life, and only wants to marry for love. But then Matteo, who needs Gianna at her brother's wedding, is instantly intrigued by her. He wants her immediately and starts a deal with her father, who agrees.
When she realizes that she's matched with Matteo, she runs away to Europe and doesn't realize that Matteo is a skilled assassin and hunter and will eventually find her. This is what the story is, and it goes on from there. Matteo was always nice and tried, and Gianna was something else.
They slept together a million times, and there was obvious affection. But Gianna was always so in denial, and she pushed him away constantly. There was this one situation where Matteo's life was at stake, and she hesitated.
Gianna finally admits what she has from a tail because she denies it till the very end of this book. You will read all this denial, and then the three pages at the end were surprising. Like the book Hearts In Darkness, you will find action, drama, and emotional aspects.
Author: Cora Reilly
Average Rating: 4.5/5
Category: Romantic Erotica
Available: Audiobook | Paperback | Kindle
---
By exploring books similar to "Hearts in Darkness," you can continue to indulge in captivating romances, explore complex characters, and immerse yourself in emotional and fulfilling reading experiences. Remember to check book summaries and recommendations to find books that align with your preferences and interests.
More Similar Romance Books:
College Romance Books Like Punk 57
Contemporary Romance Books Like My Life Next Door
High School Romance Books Like Fallen Crest High
Steamy Historical Romance Novels
Erotic Romance Books Like Crossfire Series