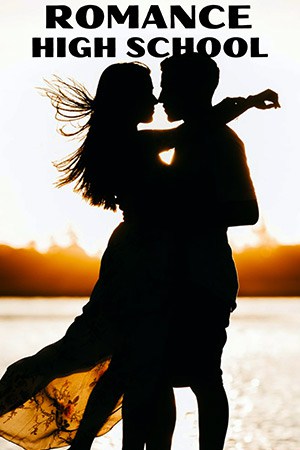 Fallen Crest High by Tijan Meyer is book one in a young adult series of four. It immerses readers in high school drama, secrets, and complex relationships. This novel captivates its readers with a mix of romance, friendship, and coming-of-age themes.
This book is about Samantha, who is going through a tough time. Her parents are getting a divorce. She's finding out all things going on between her parents. Samantha's dealing with her boyfriend, who she's been together with for about two years, and she has two best friends who she's slowly finding out are not very good friends. So it's her coming to terms while he's in book one. It's her coming to terms with what bad friends she has.
Books like Fallen Crest High are engaging and addictive read that appeals to fans of young adult fiction. They offer a mix of teenage drama, romance, and character-driven storytelling that keeps you invested in the characters' lives.
7 Books Like Fallen Crest High (High School Romance)
Fallen Crest High is a high school romance-based book that tells romance and reality early. Tijan's ability to capture the emotions and challenges of high school life makes this book a compelling choice for those seeking an immersive and entertaining reading experience.
Our love and other feelings hormones make us so excited to think opposite partner or friend at this age. Are you waiting to read a similar romance? I will discuss seven high school romance books similar to Fallen Crest High to fill your desire. Let's start!
1. Boys of Brayshaw High
Boys of Brayshaw High is a thrilling and addictive read that will appeal to fans of dark, twisty young adult novels. We follow the main character, Raven. Her mother was a prostitute, which reminded me of Ella's mom from Paper Princess. But unlike the relationship Ella had with her mom because her mom died before the beginning of the book. So we don't get to see that interaction. She hates her mom, and she even hits on her friends and always has guys in their trailer. So she goes into foster care, moves schools, and goes to Brayshaw High.
Once she got to Brayshaw, everybody called her a whore because of her mom. So she was furious and violent. She approached a random person and punched them because she wanted to. The Brayshaw boys ran the high school to the point where they could tell a teacher to shut up unless they wanted to lose their job, and the teacher would listen.
Our main character is randomly part of an underground fighting ring that we never see as part of that fight in me. But all of a sudden, she's earning money on the side from this fighting ring. The struggling life of Raven was so amazing, and she shows her hardness until she falls in love with a boy. Like Fallen Crest High, this book presents school life stories and romantic feelings.
Author: Meagan Brandy
Average Rating: 4.7/5
Category: Coming of Age Fiction, Romance
Available: Audiobook | Paperback | MP3 CD
2. The Lies We Tell
The Lies We Tell is a captivating psychological thriller that will satisfy fans of the genre. In this book, we are following multiple perspectives and periods. So one of the perspectives that we're following is Clara, whose boyfriend has gone missing. He doesn't come home one day, so she calls around to see where they work because they work together. She calls all his friends, and nobody knows where he is. So eventually, she teams up with his best friend. She contacts family and friends, or they're trying to find Luke.
The other perspective we're following is Beth, who we have followed from the eighties until today. She has a daughter, Hannah. When she's a toddler, around three, her mother notices she has no emotions. She's not a loving child. She has violent tendencies. So eventually, that starts to turn into something sinister. While we're following Clara, we begin to notice that there's some connection between all these people.
I like this book when the author reveals things to you. It's not clearly laid out like she's not holding your hand through anything. She drops some information and lets you connect it all on your own. You get to see many plots and character similarities to Fallen Crest High.
Author: Becca Steele
Average Rating: 4.4/5
Category: Romantic Suspense
Available: Audiobook | Paperback
3. Paper Princess
Paper Princess balances elements of romance, drama, and mystery. The main characters are in high school, but the maturity is more of a new adult read. It is about a girl named Ella, she is currently stripping to get money and survive because her mother died, and she has been on her own. So she has to go to school. She has to provide for herself, and her mother is a stripper. Ella steals her mother's ID and poses as the thirty-five-year-old.
One day a rich guy comes in, taking her away because her father was his best friend. Ella rejects his proposal and says, I don't need anybody's help. But he blackmails her into coming with him and offers her a crap ton of money each month. Also, she stays with him and then a ton of money to go to college and be set for life. I loved Ella because she was such a strong and fierce character and didn't let anybody push her down.
Ella and Reed hate each other but can't stay away, and their sexual tension is through the roof. They have so many secrets that this one had a massive cliffhanger. Once you get to this one, it's explained within the first ten pages. If you want addicting books with great romance, secrecy, and strong female characters, you'll fall in love with a book like Fallen Crest High.
Author: Erin Watt
Average Rating: 4.4/5
Category: Romance for Teens
Available: Audiobook | Paperback | MP3 CD
4. Fear Me
Fear Me is a dark and gripping romance that explores the complexities of desire, obsession, and the blurred lines of morality. The book is about a central female character named Lake and Keiran. There are a lot of sensitive subjects in this book, such as rape and psychological torture, which are similar to Fallen Crest High.
So you start on a playground, and Lake goes to help this boy down from part of the jungle gym, where they have two ladders going up. She will climb up to help this scared little boy and help him down. Keiran grabs her, rips her off, and throws her to the ground. She breaks her arm, and this is the beginning of theirs.
Lake fears Keiran immensely and for a good reason. So you follow them and get the back story about how he teases and tortures her. Someone has accused him of something terrible, and he believes it's Lake. So when he comes back to town, Lake is 17. Somewhere around there, she's still in high school. She lives with her aunt, and her aunt goes away on trips often, and one time her aunt is away on a trip.
Keiran kidnaps Lake, takes her to his home, ties her up, and rapes her. It's one of those weird books where she falls in love with him in a sense, even though he's mentally and physically abusing her. He's not punching her or anything like that, but rape is abuse. So she can get him to feel for her, which is called reverse Stockholm Syndrome.
Author: B.B. Reid
Average Rating: 4.4/5
Category: High School Romantic Suspense
Available: Audiobook | Paperback | MP3 CD
5. To All The Boys I've Loved Before
To All the Boys I've Loved Before is a delightful and relatable coming-of-age story that captures the magic and turbulence of first love. The main character of the book is Lara Jean. She has written letters to every boy that she has ever loved. But these letters are mysteriously sent out at the beginning of this book. They originally were for her to get over them. She would write these letters to them. It would make her forget her feelings, and she could move on because she was a kid.
She could move on after writing these letters, but when they're sent out, it causes complete turmoil. She has to deal with the fallout of this, and that these boys now know that she used to have these feelings for them so long ago and see if they are still there.
Jenny Han has a light and fun writing style, but she's also able to tackle some issues in her writing, which I like. She's able to create a distinctly cultured household. Her writing style is easy to read, but it keeps you guessing. So, you never know who Lara Jean will end up with. You never know what's going to happen. They're still an air of mystery to it.
Jean is a bit of a naive character. She has an ideological point of view of the world and expects everything to work out for her. Her sister takes on the motherly role. So it was interesting to see that relationship because this book focuses on family relationships like Fallen Crest High.
Author: Jenny Han
Average Rating: 4.7/5
Category: Fiction on Dating
Available: Audiobook | Paperback | Hardcover | Kindle | Audio CD
6. The Royals by Erin Watt
The Royals is a captivating young adult series focusing on the world of high school royalty and forbidden romance. With a gripping narrative and complex characters, it immerses readers in a world of secrets, scandals, and unexpected alliances. Erin skillfully portrays family, loyalty, and personal growth, keeping readers hooked with each installment.
7. The Bad Boy's Girl by Blair Holden
The Bad Boy's Girl is a compelling young adult novel that follows Tessa. She is a determined and strong-willed protagonist. So she faces the complexities of high school life. Blair expertly portrays the tension and chemistry between Tessa and her childhood nemesis turned love interest, Cole Stone. This book captures the exhilaration and vulnerability of first love while delving into friendship and personal growth.
---
Each book offers a mix of romance, drama, and character-driven storytelling, similar to "Fallen Crest High." They tackle the complexities of high school life, exploring themes of love, friendship, personal growth, and overcoming obstacles. These addictive reads will keep you invested in the characters' lives, making ideal choices for fans of Tijan's compelling storytelling style.
More Similar Romance Books:
High School Bully Romance Books
Historical Romance Books Like Edenbrooke
College Romance Books Like Punk 57