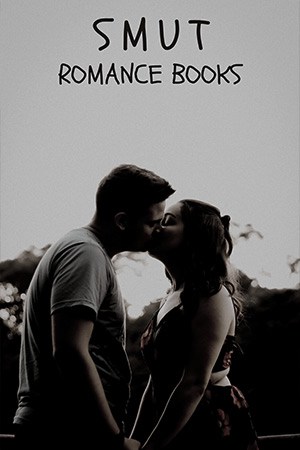 When we're feeling a little sexual or in the mood for some self-pleasure, most of us like a little additional stimulus to maximize our sense of arousal to keep us in a sexy state of mind. For many of us, that ends up being an adult movie. For millions of adults in the Internet era, sexual fantasy seems virtually unthinkable. There are so many adult movies and sites, but they have limitations. I've always felt that it doesn't require you to use your erotic imagination quite enough.
So I wanted to remind you that there are other things to turn to for some sexual inspiration. I've been very intrigued by erotica or smut romance books lately. Smut/steamy/erotic is a genre that's often thought to be the same as mushy romantic novels. Or people tend to believe that the sex scenes in steamy are strictly softcore. But the truth is that it's a trendy genre on the Internet, and people are writing all sexy, vivid, and explicit smut or mystical creatures having orgies to explorations of voyeurism.
In romance books with smut, you can find smutty about every sex act, fantasy, and kink you can imagine. Whatever you're aroused by and whatever your sexual orientation, once you start looking for smut both online and in books, you're certainly going to find stories that push all your buttons, no matter how wild or specific your turn-ons may seem to you.
You're in for a surprise for people who think that smutty isn't sexual. Personally, what I like about a smut book is that when it's written well. The psychological and emotional aspects of sex are often explored alongside the physical. Much more interesting plot and character development are often missing in mainstream movies. I learned that, particularly during self-pleasure. Let's know the most popular smutty romance to read.
7 Smut Romance Books (Spicy/Steamy Love Story)
Reading and writing smut can be a particularly satisfying way of interacting with adult content for anyone of any gender because it often allows for much more nuance. Sex can be tender and explicit, romantic and kinky, rough and sensual, awkward and orgasmic. Ultimately, the fascinating thing is to be able to explore all the various facets of human desire and arousal and our need for erotic intimacy and connection.
Smut is one type of romance where you sweat a little while reading it. So we'll talk about steamy, smutty, intense, crazy romances that you'll also love. I have a mix of series and standalone recommendations, so I'm going to start with the standalone and then move into the series. Let's go!
| Name | Key Focus | Review (Goodreads) |
| --- | --- | --- |
| Mr. Masters | The heroine is a nanny for the hero's children, and they have opposite behavior that turns into romance. | 4.2 |
| Credence | A girl has no option but to stay with her uncle and his sons, and she makes a polyamorous relationship with all of them. | 3.6 |
| Medicine Man | Our heroine goes through therapy sessions where she falls in love with her psychiatrist. | 4.4 |
| Bound Together | A college girl makes a reverse harem with four guys with multiple POVs. | 4.3 |
| Tempt Me | A hotel owner and a worker fall in instant love, and both spend a steamy time. | 4.0 |
| Three Simple Rules | A club owner, sex workers, and wine members make a diverse relationship that is very smutty. | 3.9 |
| Voyeur | A college girl and her professor build a sexual relationship in a private club. | 3.7 |
Smut Romance Books
1. Mr. Masters (Mr. Series)
The first standalone that I want to talk about is called Mr. Masters. I love the characters and storyline, but the smutty and the chemistry between the two main characters are palpable from page one. It's so intense and unique. The book follows a girl (Bree) who moves from Australia to the UK to have a nannying job. Bree goes there assuming she will work for a woman and the woman's two kids. She gets there. It's a man, and it's this live-in nanny position. So, she's supposed to stay there and can't go home.
Even though it's not what Bree was expecting a woman to be there, not a man (Julian). But Julian is super cold. He's super busy with his work and wants her to do her job, but Bree's super fun and wants to do things her way. So it causes them to thrust their heads a little bit.
At first, it's a few enemies to lovers, but it's an age-gap nanny romance. There must be character development and a plot to go along with it. I don't like only reading straight-up smut. That's the whole book. I need proper characterization, plot, and little things happening. But the book is phenomenal, and you'll love the progression of these characters. So if you're looking for something hot, I recommend it.
Author: T L Swan
Publisher: CreateSpace Independent Publishing Platform
Tropes: Humor, Forced-marriage, Smut, Age-difference, Single-dad, Workplace
Number Of Pages: 458
Available: Paperback | Kindle
2. Credence
Credence is a book I went into completely blind, having no idea what it was about, and I was shocked. It is about a girl (Tiernan) whose parents die tragically, and she doesn't have much family except for a step-uncle she doesn't know. He has two sons, and they live in the mountains. They offer Tiernan to stay with them, and she says yes. She gets there and has these cousins who are unrelated or know each other. So it's not as weird as it might sound, but Tiernan goes and stays there.
There's a crazy time going on in this household. I wasn't even sure who the main guy was in this book. You can figure it out in your brain right now. The story was fascinating, along with the steaminess. It had me on my toes the whole time I was reading it. I had no clue what would happen at the end of this book! So if you're looking for smut, crazy steam, I recommend it.
Author: Penelope Douglas
Publisher: Independently
Tropes: Dark, Menage, Reverse Harem, Forbidden, Friends-to-lovers,
Number Of Pages: 485
Item Weight: 1.35 pounds
Dimensions: 5.5 x 1.22 x 8.5 inches
Available: Audiobook | Paperback | Audio CD
3. Medicine Man (Heartstone)
Medicine Man is a forbidden smutty medical romance. The story is about a girl (Willow) who falls for her psychiatrist. She's in a mental institute and has a guy she sees daily for therapy. So, she falls in love with him super unethical if this was a real-world situation. But it's a book, so I'm going to ignore that. It wouldn't be as cool if this were real, but it's a book. So I'm okay with it.
I thoroughly enjoy the romance between these two, and there are plenty of scenes that will blow your socks off. The plot and storyline are good, but there is a lack of chemistry. Author focus on sexual tension instead of love. You must try it if you want to read mental health with a smutty love scene. I recommend getting into the series if you love the first one.
Author: Saffron A Kent
Publisher: CreateSpace Independent Publishing Platform
Tropes: Mental Health, Dark, Slow-burn
Number Of Pages: 516
Available: Audiobook | Paperback | Hardcover | Kindle
4. Bound Together (Torn and Bound Duet)
Bound Together ended up being a book about a polygamous relationship. A polygamous relationship where there is polygamy. This book is about a relationship between four people. That's how I'll say it. There is a relationship between four people, and it's unexpected. They all get together. You'll see if you read the book, but you can see how that amounts to a smutty read.
We follow three guys and one girl and it's their relationship. It's explored over two books. I enjoyed this book more than I thought I would. That's because, with fun, steamy, lewd scenes, there is a real story behind it. Like there's a plot to it to go along with this theme. Angsty emotions, multiple POVs, erotics, and sports background make the story more beautiful and exciting. Don't miss it!
Author: Nikki Ash
Narrator: Kelsey Navarro
Publisher: Tantor Audio
Tropes: College, Family-friendship, Taboo, Bully, Arc
Number Of Pages: 272
Available: Audiobook | Paperback | Kindle | Audio CD
5. Tempt Me (The Wolf Hotel)
Author Nina West writes romance books, and they're all tame. However, she has the books she writes under Nina West that verged more on erotica than romance. Even though I found that these books have real plots and characters. It makes the romance more appealing and exciting.
Tempt Me follows a girl who moves to Alaska to work at the Wolf Hotel. It's a relationship between her and the owner of the hotel. Also, It was so wild, insane, and super smutty. There are so many shenanigans and different things with different characters, and it's a wild ride. Are you looking for something crazy plot, twisty, steamy, fast-paced, and fun? I highly recommend this dark romance smut series.
Author: K. A. Tucker
Narrator: Avery Reid
Tropes: Dark, Billionaire, Alphalicious, Insta-lust-love
Number Of Pages: 282
Available: Audiobook | Paperback | Kindle | Audio CD
6. Three Simple Rules (Blindfold Club)
There are six books in the Blindfold Club series. They're all about different characters. Three Simple Rules follows a club where it's prostitution with exclusive wine members. All the girls know they get paid while they get treated. So, it has different couples. My favorite part of the book is about the guy that owns the club.
I recommend reading the whole series because they are all heavy smut. Also, they have such genuine relationships and character development. So, you get attached to the series in a way that erotic books do. You have to check them out and let me know what you think.
Please don't mention the series to your underage cousins or juniors because it has many mature contents. Avoid the hardcover because of the low-quality issue, and pick the paperback because it's good enough for font size, color, cover, paper, and binding quality.
Author: Nikki Sloane
Narrator: Muffy Newtown
Publisher: Nikki Sloane
Tropes: BDSM, Love-triangle, Enemies-to-lovers
Number Of Pages: 288
Available: Audiobook | Paperback | Kindle
7. Voyeur
Voyeur also follows an exclusive sex-type club where people will go and watch sex workers. They can't be seen and watch people, which is why Voyeur. So there are different books about different scenarios. The first book is about a girl who works at the club and falls for her professor.
So that's a forbidding one. But there are a bunch of different books that all follow the same friend group and are equally smutty and fun to read. You instantly fall in love with the characters and cannot stop reading. It's one series where there isn't one or the other, where one book triumphs over all of them.
All of the books are equally fine and have unique plots. The only negative side of this book is the lack of chemistry or romance. But the writing style is average, and the plot is good. So I highly recommend reading all of them.
Author: Fiona Cole
Narrator: Yvonne Syn
Publisher: ListenUp Audiobooks
Tropes: Social abuse, Cheating, Dark, Friendship
Number Of Pages: 312
Available: Audiobook | Kindle
Bonus Book: Dirty Little Secret (Forbidden Desires)
Dirty Little Secret follows three brothers and their romantic life. There are four books in the Forbidden Desires series. The first two are about the same couple, and then there are different couples in the other two. My favorite is the fourth book about the oldest brother, and it follows these brothers who are CEOs of a big company that they founded together like an escort company.
All these books have crazy companies that I'm a little suspicious about. The first book, Dirty Little Secret, is about a guy who falls for an innocent girl, and he has all this baggage and turmoil. It's a typical billionaire romance book if you've ever read that trope.
So we have a bunch of different couples. But the smut in these books is something I've never read before. The series captures fun energy while also having deep scenes. So if you're looking for something a little easier to get through, this is my recommendation.
Those are my recommendations for best smut romance novels. I hope you enjoyed it. I want to know all your favorite smutty romance books. In a comment below, let me know about the ones you think have good character, smut, and plot because that's the perfect match for me. So I want to know what your favorites are.
Read more romance books:
20 Steamy Historical Romance Books
15 Steamy Paranormal Romance Books