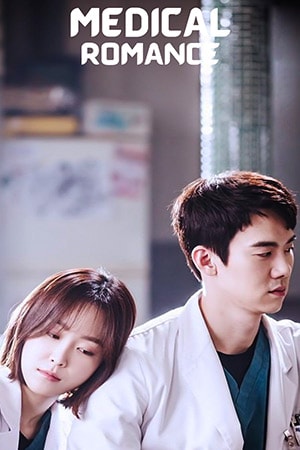 The term doctor-nurse romance is very common, but it is forbidden. It is because workplace or colleague relationship/dating is not legal. Romance can happen between students, doctor-patient, doctor-nurse, or another colleague in the medical sector. All are related to their service or the same working zone.
As they spend much time together, it is easy to start/develop a relationship. This type of romance/love is very sweet and caring because of the profession. If you like doctor/medical romance, this article is for you.
7 Medical Romance Books
Do you ever fall in love with a doctor/nurse? I have a huge crush on a doctor and two nurses! So I like to read medical romance, and it regenerates my old feelings. I will review the top 7 medical romance books from my reading list for you. Let's begin!
1. Dr. Stanton
It's a part of a series that is about Dr. Stanton. It doesn't have to be read in any particular order because it's a series of standalone. You'll get to meet his brother and wife, and their story comes before Dr. Stanton. So this book is about Cameron Stanton and Ashley Tucker. They meet in Vegas, and the typical girl gets hit on by a guy. She doesn't like girl grabs first random guy to say that's her husband's boyfriend. But it happens to be a good-looking guy. That's Cameron. So they have a fun night together. They want to see each other again.
Cameron loses his cell phone, which has her number saved in it, and they ultimately don't reconnect. Then the story jumps four years later when Ashley moves to California with her son, and she will be a resident at a local hospital. The doctor she's assigned to is not other than Cameron or Dr. Stanton. Cameron is a typical entitled rich guy who grew up with the money, showing it through most of the book. In the first part of the book, he's a different person when he meets Ashley in Vegas, and he's funny.
But then everything is different. You see more of who he is. As Dr. Stanton, I get something happens between him and Ashley that ultimately causes him to lose his mind and be mean to her. Cameron doesn't lose who he is like Ashley makes him at the end face what his problem is, and that comes down to his possession.
Author: T L Swan
Average Rating: (4.5 /5)
Category: Contemporary Romance
Number Of Pages: 619
Available: Audiobook | Paperback | Kindle
---
2. Hotshot Doc
It's lighthearted fun, a goofy heroine with a serious jerk hero. So the story is about Bailey and Dr. Matthew Russell. Bailey is a surgical assistant, and the doctor she works for is retiring, so she has to be placed with a new doctor. The only one available is Matthew. He is a surgeon and a tough man, and he can't hold an assistant for his life of him. Also, everyone ends up quitting and crying.
So It's an enemy-to-lovers situation for both of them. Bailey is quirky and sporadic with her personality. The only thing wasn't crazy about was her sporadic all over place personality, and it's funny. She will take a chance on him, and the feelings aren't going away. So it is very interesting to see how they express their feelings and make a good relationship in the hospital.
Author: R.S. Grey
Average Rating: (4.5 /5)
Category: Romantic Comedy
Number Of Pages: 372
Available: Audiobook | Paperback | Kindle | Audio CD
---
3. Wrong (Cafe)
This story is about Sophie and Dr. Luke Miller. Sophie is a college student, and she works at a cafe. Every day Luke comes in and gets a coffee, and she always serves him. But she doesn't think he ever notices her. One day she decides to go to the clinic at her college and get birth control because she wants sex with her boyfriend. The doctor was Luke!
Dr. Luke Miller is very demanding, possessive, and gets what he wants. So he does not let up on her at all. Sophie is a typical, shy college student. These two have a funny repertoire going back and forth between his dominant person and her shy personality. You get the dominant male doctor and fun college student relationship.
Author: Jana Aston
Average Rating: (4.3 /5)
Category: Coming of Age Fiction
Number Of Pages: 286
Available: Audiobook | Paperback | Kindle
---
4. Stone Vows (The Stone Brothers)
This book is about Dr. Kyle and Elizabeth. Kyle is an ER doctor, and Elizabeth is a patient who comes in pregnant for one night. The first part of the book is all Kyle's points of view. So you have to read a lot about his other relationship with this woman, and it's not a dramatic relationship. Elizabeth's an ER nurse, and they don't have the hours to have a real relationship.
So they sleep together. But you have to read many scenes of him sleeping with this other woman, and it goes pretty late into the book. Elizabeth is very mysterious and secretive with her life, so he is aggravated. Ultimately, it is a slow-burn medical romance where you have to wait till 80 percent of the book.
Author: Samantha Christy
Average Rating: (4.6 /5)
Category: Social Abuse, Romance Fiction
Number Of Pages: 408
Available: Audiobook | Paperback | Hardcover | Kindle
---
5. Not Quite Forever
This book is sarcastic, and it does have to deal with the medical field. But it also deals with family not necessarily liking the path you have taken or your career field. So in this book, we have Dr. Walt Eddy from book number three and Dakota, a newcomer. She is a romance writer, and Walt is the brilliant doctor that got Monica into borderless doctors and nurses. He has a heartbreaking story which she learned he's flighty.
Dakota is so sarcastic and witty about herself and everything she does. Her parents don't necessarily agree that she writes romance, but she is a bestseller, so she does well for herself. There they meet during a conference by chance, and Walt notices her. The fact that she's drinking whiskey, and she notices how he hangs around at her speeches.
They're not there at the same conference. There's a romance conference and a medical conference at the same hotel. So they deal with the family dynamics together and how both of their families are not accepting of their professions. But they love them and they and how to deal with that. This book leaves you guessing in the end.
Author: Catherine Bybee
Average Rating: (4.6 /5)
Category: Family Life Fiction
Number Of Pages: 322
Available: Audiobook | Paperback | Kindle | Audio CD
---
6. It Ends with Us
This is the story of Lily, who lives in Boston. After quitting her job, she starts her own business of selling flowers. So Lily meets Ryle, who is a handsome neurosurgeon. But he is wholly opposed to dating and love. Somehow, Lily turns out to be an exception to this rule. So as Lily and Ryle's relationship starts developing, Lily's first love at college turns up in her life.
When Lily was 15, she had helped Atlas as he had been homeless at that time, and they had fallen in love. His sudden reappearance in her life complicates her situation with Ryle. So, on the one hand, we get to know about Lily and Ryle's story in the present. We get to know about Lily, and Atlas has passed through her diary entries that she had addressed to the popular TV show host Ellen DeGeneres.
The one thing that is very obvious right from the start is that Lily is a very likable character. She is so helpful, and you can't help noticing it, and you love her right from the start. For me, this book was a total roller coaster of emotions as a romance novel, and it had all the elements of cute doctor romance. But on the other hand, it also dealt with a rather sensitive and triggering topic of domestic violence.
Author: Colleen Hoover
Average Rating: (4.7 /5)
Category: College Romance, Women's Fiction
Number Of Pages: 385
Available: Audiobook | Paperback | Mass Market Paperback | Kindle | Audio CD
---
7. 500 Miles from You (Scottish Bookshop)
The book concerns a community nurse (Lissa) who works in London and witnesses an accident. But it seems like it is a deliberate act of violence, and it tips her over the edge so that she can't cope anymore. So Lissa takes part in a swap with a community nurse based in the wilds of Scotland. Cormac is a former army medic in the Scottish town of Kirrinfief.
Lissa moves up to Scotland, and Cormac moves down to London. He has to start to navigate around London and get used to the high-rise buildings after coming from his lovely little cottage, which she brings to borrow in Scotland. It has got a lovely back garden with a hedgehog snuffling around. They begin to have a relationship initially through the official backup, telling each other about the cases, warning them where they need to go. It's a romance novel, so some romance comes into it gradually.
Author: Jenny Colgan
Average Rating: (4.4 /5)
Category: Cultural Fiction, British Literature
Number Of Pages: 432
Available: Audiobook | Paperback | Hardcover | Kindle | Audio CD
---
Read More Similar Books: 20 Office Romance Books