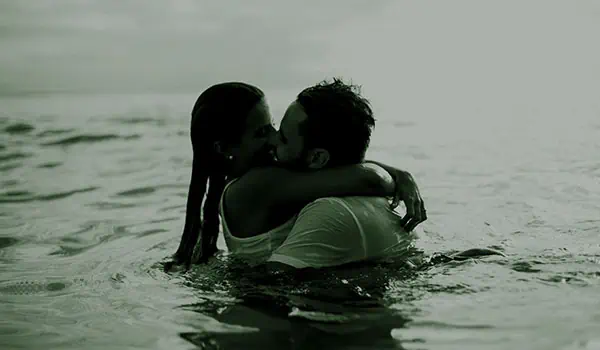 Open-door romance books describe the physical aspects of the romantic relationship in detail. This term is used in contrast to "closed-door" romance novels, where intimate scenes occur but are not graphically described or happen 'off-page.'
In an open-door romance, the author does not shy away from describing the characters' sexual relationships. The intimacy level and explicitness can vary widely, from mildly descriptive to quite explicit, depending on the author's style and the book's intended audience. Examples of open-door romance authors are E.L. James ("Fifty Shades of Grey") and Sylvia Day ("Bared to You").
10 Open Door Romance Books
Like other genres of fiction, romance offers an escape from everyday life. The explicit scenes in open-door romances can add an element of fantasy and excitement. Readers can explore various sexual experiences, preferences, and kinks, representing diverse experiences.
Here are ten steamy romance novels with "open-door" settings.
| Name | Average Ratings (Goodreads) | Pages |
| --- | --- | --- |
| Fifty Shades of Grey by E.L. James | 3.6 | 356 |
| Bared to You by Sylvia Day | 4.1 | 337 |
| The Hating Game by Sally Thorne | 3.9 | 365 |
| The Kiss Quotient by Helen Hoang | 3.9 | 323 |
| A Court of Thorns and Roses by Sarah J. Maas | 4.2 | 419 |
| Dark Lover by J.R. Ward | 4.1 | 393 |
| This Man by Jodi Ellen Malpas | 4.0 | 448 |
| Outlander by Diana Gabaldon | 4.1 | 850 |
| Rush by Maya Banks | 3.8 | 396 |
| In a Holidaze by Christina Lauren | 3.7 | 307 |
Open Door Romance Books List
1. Fifty Shades of Grey by E.L. James
Fifty Shades of Grey is an erotic romance novel, the first installment in the Fifty Shades trilogy, and was first published in 2011. The book follows the relationship between a college graduate, Anastasia Steele, and a young business magnate, Christian Grey. Anastasia is a modest and innocent Literature student, while Christian Grey is an intimidating, enigmatic, and wildly successful young entrepreneur.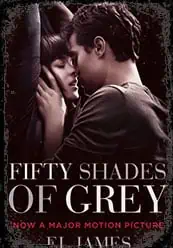 Anastasia steps in for her sick roommate to interview Christian Grey for their university newspaper. She meets a man who is beautiful, brilliant, and intimidating. The unworldly, innocent Ana is startled to realize she wants this man, and Grey admits he wants her, too—but on his terms. Christian's sexual tastes involve bondage, domination, and sadism, and he wants Ana to be submissive. The couple is in a passionate, intense, and psychologically charged love affair, Ana discovers Christian's secrets and explores her dark desires.
The novel quickly became famous for its explicit sexual content and controversial portrayal of BDSM. Despite receiving mixed reviews from critics, it was an immediate hit with readers and sold millions of copies worldwide. It also sparked a lot of debates about its representation of sexual practices and consent in romantic relationships. The open door romance series has been translated into over 50 languages and set a record in the United Kingdom as the fastest-selling paperback ever.
2. Bared to You by Sylvia Day
Bared to You is the first book in the Crossfire series, first published in 2012. The story follows Eva Tramell, a young woman who recently moved to New York City, and Gideon Cross, a billionaire businessman. Eva starts her new job at an advertising agency in New York and runs into Gideon Cross in the lobby of the Crossfire building he owns. Gideon, a young and extremely attractive billionaire, is immediately drawn to Eva and pursues her relentlessly. Eva has a traumatic past and is trying to move on, finding herself equally attracted to Gideon.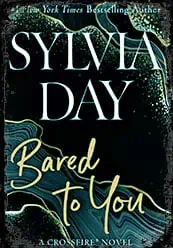 However, like Eva, Gideon is also emotionally scarred by a traumatic past. They go on a passionate relationship, and both Eva and Gideon have to confront the demons of their pasts. Their relationship is intense, obsessive, and passionate. They struggle with their emotional traumas and try to build a life together. Throughout the series, you'll experience dominant-submissive relationships and characters with traumatic pasts.
3. The Hating Game by Sally Thorne
The Hating Game is a contemporary steamy love-hate romance novel that won Goodreads Choice Award Nominee for Best Romance. The story follows two executive assistants, Lucy Hutton and Joshua Templeman, who share an office and an intense mutual dislike.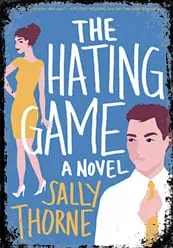 Lucy and Joshua work as co-CEOs of a publishing company resulting from a merger of two firms. They've been bitter rivals from the start, always trying to outdo each other and engaged in endless petty games and rivalry. They are polar opposites: Lucy is friendly, outgoing, and loved by everyone at the office, while Joshua is methodical, serious, and intimidating.
Things take a turn when they are put in direct competition for a promotion. The rivalry intensifies into a game of one-upmanship, but amidst the tension, Lucy realizes that she may not hate Joshua as much as she thought. The high-stakes competition eventually leads to a kiss, further complicating their relationship. This best open-door office romance book covers banter, office antics, slow burn, and the compelling enemies-to-lovers trope. I recommend it if you like light, humor, and romantic reading with steamy scenes.
4. The Kiss Quotient by Helen Hoang
The Kiss Quotient is a New Adult fiction romance novel. This novel follows Stella, a woman with Asperger's syndrome, who hires an escort to teach her about relationships and intimacy. It tells the story of Stella Lane, a brilliant econometrician who is more comfortable with data and numbers than she is with social interactions or relationships. Stella has Asperger's, which makes social situations challenging for her.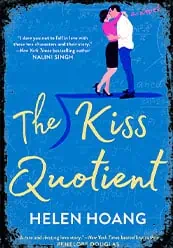 After her mother pressures her to find a relationship, Stella approaches the situation like she would a math problem – by hiring someone to teach her about dating and romantic relationships. Stella hires Michael Phan (handsome escort) to teach her all about dating and physical intimacy. Michael is reluctant at first but eventually agrees to Stella's proposal. Despite their unconventional beginning, the two develop real feelings for each other, leading to a heartfelt and touching romance.
So, It's a steamy, open-door romance novel that also deals with self-esteem, acceptance, and the beauty of being different. The book was a big success and led to similar themes, such as "The Bride Test" and "The Heart Principle."
5. A Court of Thorns and Roses by Sarah J. Maas
A Court of Thorns and Roses is fantasy romance series that is not only packed with action and adventure but also contains heated romance and intimate scenes. This novel, abbreviated as ACOTAR, is a loose retelling of "Beauty and the Beast" mixed with faerie lore. The story is about a young woman named Feyre Archeron struggling to support her impoverished family in a world divided between humans and fae. One day, while hunting for food, she kills a wolf, a fae in disguise.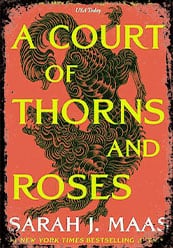 As a consequence, she is whisked away to the fae lands by Tamlin, a High Lord of the Spring Court, as retribution. Initially resentful of her captivity, Feyre gradually warms up to Tamlin and his world, falling in love with him. However, she soon discovers that all is not as it seems in the seemingly idyllic Spring Court. A curse lies upon the land, and Feyre finds herself drawn into a deadly game that could decide the fate of the faerie and human lands. While it has a strong romantic subplot, it also features self-sacrifice, personal growth, and perseverance.
6. Dark Lover by J.R. Ward
Dark Lover is the first book in the "Black Dagger Brotherhood" series, a steamy paranormal romance series. The series focuses on a group of vampire warriors who defend their race against a society of slayers known as the Lessening Society.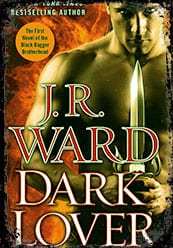 The protagonist is Wrath, the leader of the Black Dagger Brotherhood and the last purebred vampire. One of his most trusted fighters is killed, leaving his half-breed daughter unaware of his death or her own vampire heritage. Wrath is left with the responsibility of introducing her to their world.
That half-breed daughter, Beth Randall, is a reporter living in Caldwell, New York, completely unaware of the existence of vampires. She falls for the enigmatic and dangerous Wrath and becomes a vampire, which is a dangerous and painful process.
This open-door romance with explicit scenes, action, intrigue, and supernatural elements. The series is popular for its intense, brooding heroes and the elaborate world of the vampires that J.R. Ward has created. Each book in the series generally focuses on a different member of the Brotherhood and their romantic relationships, all against their ongoing war against the Lessening Society.
7. This Man by Jodi Ellen Malpas
This Man is a spicy romance novel that follows the intense and passionate relationship between Ava O'Shea, a young interior designer, and Jesse Ward, a successful and enigmatic businessman. Ava is hired to work on a project at The Manor, a private estate.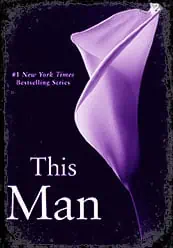 Here, she meets its owner, Jesse Ward. Jesse is a controlling and dominant man who immediately becomes infatuated with Ava. Ava finds herself irresistibly drawn to him despite his intense and overbearing personality, leading to a complicated relationship full of passion, mystery, and power dynamics.
Throughout the series, Ava tries to uncover the secrets of Jesse's past while Jesse tries to control their relationship on his terms. The books explore obsession, desire, control, and the ongoing suspense throughout the series. The series has been highly successful, with a large fan base and several additional books following the original trilogy.
8. Outlander by Diana Gabaldon
Outlander is a historical time-travel romance novel, first published in 1991. It's the first book in a series that features historical fiction, romance, adventure, and science fiction, particularly time travel. The novel follows Claire Randall, a married former World War II nurse who 1946 finds herself transported back in time to Scotland in 1743. There, she meets the dashing Highland warrior Jamie Fraser and becomes involved in the Jacobite risings, a time of political upheaval.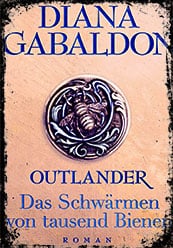 Claire is torn between her life in the 20th century and the dangerous world she has entered. She tries to face this new life and finds herself falling in love with Jamie, further complicating her feelings and loyalties. The narrative alternates between the harsh, beautiful landscapes of 18th-century Scotland and the aftermath of the Second World War.
The detailed historical setting, rich characterization, and passionate romance between Claire and Jamie make it an open-door romance. The series includes multiple sequels, novellas, and a popular television adaptation.
9. Rush by Maya Banks
Rush is the first book in the "Breathless" trilogy, which focuses on the relationship between Gabe Hamilton and Mia Crestwell. Gabe Hamilton is a wealthy and powerful businessman who has been attracted to Mia Crestwell, his best friend's younger sister, for years. When he sees Mia again at a party, he realizes she's not the little girl he once knew but a woman now, and he decides he can't resist her any longer.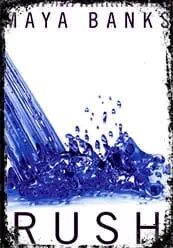 Mia has had a crush on Gabe for as long as she can remember, and when he offers her a job and makes it clear that he wants more from her than only a professional relationship, she can't help but be drawn to him. Their relationship develops into a dominant-submissive affair, with Gabe setting certain conditions for their relationship. Mia agrees, even though she is entering an unfamiliar world.
As their relationship evolves, they both must face their feelings and decide what they want. The remaining books in the trilogy, "Fever" and "Burn," focus on Gabe's two best friends and business partners, Jace Crestwell (Mia's brother) and Ash McIntyre.
10. In a Holidaze by Christina Lauren
In a Holidaze is a holiday-themed romance standalone novel featuring a unique twist on the typical romance story by mixing time travel elements. The novel follows Maelyn Jones, a woman in her late twenties who is disheartened by her lack of progress in her personal and professional life. Her favorite tradition is spending Christmas with her parents and family friends in a snowy Utah cabin. However, the holiday worsens when she drunkenly makes out with Theo, the brother of her lifelong crush, Andrew.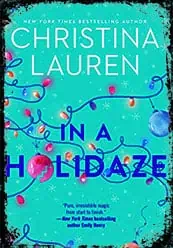 On her way home, she asks the universe to show her what will make her happy. Following a car accident, she finds herself repeating her holiday vacation. Mae is stuck in a time loop, reliving the Christmas holidays repeatedly. She takes this as a chance to correct her mistakes, to find true happiness, and, perhaps, a chance at love with the right brother.
It combines a holiday setting with a "Groundhog Day"-like premise to create a refreshing and entertaining read. Like many of Christina Lauren's books, it features "closed-door" romance scenes, focusing primarily on the emotional development of the relationship. It is a delightful read for those who enjoy contemporary romance with a touch of magic and holiday cheer.
10 open door fantasy romance books
Fantasy romance novels with "open-door" scenes feature fantasy's imaginative world-building and magical elements with the relationship-focused narrative of romance and explicit descriptions of intimacy. Here are ten books or series that fall into this category:
A Court of Thorns and Roses Series by Sarah J. Maas: This series shows Feyre Archeron, a huntress who becomes involved in the fae world after killing a wolf in the woods.
Kushiel's Dart by Jacqueline Carey: This is the first book in a series set in a world guided by a pantheon of gods, where love and pain can intertwine, and political machinations abound.
The Black Dagger Brotherhood Series by J.R. Ward: The series follows a group of vampire warriors who protect their race against those who seek to destroy them.
Darkfever by Karen Marie Moning: The first book in the Fever Series tells the story of MacKayla Lane, who travels to Ireland to solve her sister's murder and gets drawn into a world of shadows and ancient secrets.
Daughter of Smoke & Bone Trilogy by Laini Taylor: This trilogy follows Karou, a girl with a mysterious past involving chimera, angels, and otherworldly battles.
Radiance by Grace Draven: A human noblewoman and an exiled prince of the Kai, a race of distinctly non-human appearance, form an arranged marriage and struggle with their differences.
The Iron Seas Series by Meljean Brook: This steampunk romance series is set in a world transformed by the Horde, a totalitarian regime ruled by nanomagnets.
Guild Hunter Series by Nalini Singh: This series covers Elena Deveraux, a vampire hunter, and her complex relationship with the Archangel Raphael.
Psy/Changeling Series by Nalini Singh: Set in a future where three races (Psy, Changeling, and Human) co-exist, this series features various romances, many with explicit scenes.
Tairen Soul Series by C.L. Wilson: This fantasy spicy romance series follows Rain Tairen Soul and Ellysetta, a woodcarver's daughter. They face the resurrection of an ancient evil in a realm of magic.
Always check the specific content of a book if you have sensitivities to certain types of scenes.
10 open door historical romance
Historical romances are popular for their ability to transport readers to different time periods while also delivering heart-fluttering romance. Here are some "open-door" historical romance novels:
The Bridgerton Series by Julia Quinn: Set in the Regency period, revolves around the large Bridgerton family and their romantic endeavors. Netflix's popular series "Bridgerton" is based on these books.
The Madness of Lord Ian Mackenzie by Jennifer Ashley: This is the first book in the Mackenzies & McBrides series, focusing on a lord who is rumored to be mad and a woman who sees beyond the rumors.
The Spymaster's Lady by Joanna Bourne: This novel tells the story of a British spy and a French spy master's daughter against the backdrop of the Napoleonic Wars.
The Duchess War by Courtney Milan: This first full-length novel in The Brothers Sinister series is about a quiet duke and a woman with secrets.
Devil in Winter by Lisa Kleypas: The third book in The Wallflowers series follows Evangeline Jenner and Sebastian, Lord St. Vincent, in a marriage of convenience, turned to romance.
Lord of Scoundrels by Loretta Chase: This classic in the genre features a tough-as-nails heroine and a notorious rake of a hero.
Nine Rules to Break When Romancing a Rake by Sarah MacLean: A young lady tired of being proper decides to break the rules and starts with a notorious rake.
An Extraordinary Union by Alyssa Cole: Set during the American Civil War, this novel tells the story of a former slave and spy and a detective posing as a Confederate soldier.
Flowers from the Storm by Laura Kinsale: We follow a Duke who suffers a mental breakdown and the Quaker woman who tries to help him.
---
Please be aware that these novels contain mature content and are meant for adult audiences. The specific content and its explicitness can vary between authors and novels, so it's always a good idea to check reviews or content warnings if you have specific preferences or sensitivities.
Read more similar:
20 Best Steamy Historical Romance Novels
7 Exciting Spicy Romance Books
7 Magical Books Like A Court Of Mist And Fury
Christina Lauren Books In Order
Romance Authors Like Christina Lauren