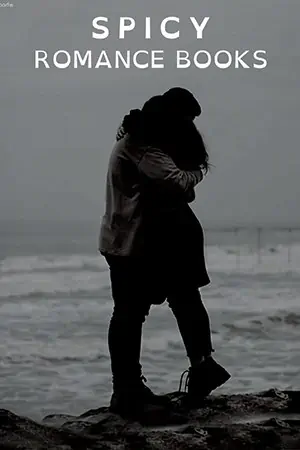 A spicy romance novel shows the story's climax with a sex scene. The protagonists have some conflicts that lead them to a point where they cannot take it anymore. The sexual tension is too much. They can't keep pretending to hate each other anymore and then have sex. At the end of the novel, the guy gets the girl. You start with characters, and they have sex, and that sex ignites a big problem.
We can talk about prohibiting it and how the sex in that story is what started everything. The married guy is her best friend's father. How do you deal with that? Then you have a crazy wife, trying to keep those secrets away from your friends and wife. The sex sparks it off. It's not entirely about sex, but there are plenty of sex scenes in a spicy novel or erotic romance. So, it gives you that romance and conflict. Do you want to read spicy romance? Follow me!
7 Spicy Romance Books (Steamy/Smutty/Erotic Love)
Everybody has sex, and it gives you sex the way most of us do, without sugarcoating. As with all spicy books, there is 18 plus, and many of them confront some difficult topics. There are some trigger warnings. Some of these are age gaps and quite intense. So, make sure you look them up before you read them. I will discuss my favorite 7 spicy romance books for you. Let's go!
| Name | Key Focus | Review (Goodreads) |
| --- | --- | --- |
| Credence | An orphan girl lives on a mountain with her uncle and his sons. Here she makes a polyamory relationship with all of them. | 3.6 |
| Highest Bidder | A girl loses all her money and wants to sell her virginity to a billionaire who falls in love with her. | 3.9 |
| Birthday Girl | A girl is sexually attracted to her boyfriend's father, and it's their spicy romance. | 4.0 |
| A Love Letter to Whiskey | In a love triangle, a friendship turns into a heavy romance. | 4.2 |
| Hush, Hush | To maintain cost, a girl participates escort agency where love is prohibitive, but she falls in love. | 4.0 |
| The Magpie Lord | A man is going through a mental illness, and a magician helps him recover, which helps make a relationship. | 4.0 |
| On Dublin Street | The heroine starts a new life in a new apartment where she finds her love and spicy life. | 4.1 |
Spicy Romance Books
1. Credence
Credence was the first of the romance standalone, which has questionable morals and taboo topics. This opened my mind in so many ways, and I still don't feel like I am the same person since I read it. The book follows the story of Tiernan, who is approaching 18 and she's been newly orphaned. So she gets shipped off to the mountains to go and live with her step-uncle as her legal guardian until she turns 18. Her step-uncle lives there with his two sons.
The cabin they live in, the mountains, gets wholly cut off from the small town over the winter due to the weather. So Tiernan gets stuck in the cabin with her uncle and his two sons for the winter. She has a sexual relationship with all three of them. What you have to remember with this is that it's a massive age-gap romance. There is a reverse harem aspect to it.
Also, some of the themes here can be pretty taboo and unsettling. But ultimately, I enjoyed it. Please look at some more in-depth trigger warnings because it has a spicy romance with mature content. You can read this book at Christmas or on holiday also. It makes me want to go and get lost in the mountains and Colorado in the winter.
Author: Penelope Douglas
Publisher: Independently
Tropes: Reverse Harem, Possessive-hero, Friends-to-lovers, Angsty, Dark
Number Of Pages: 485
Book Weight: 1.35 pounds
Dimensions: 5.5 x 1.22 x 8.5 inches
Available: Audiobook | Paperback | Audio CD
2. Highest Bidder
Highest Bidder follows the story of Freya. She lives in London and is from a very wealthy family. But something happened with her dad. He made bad business decisions, lost money, and committed suicide. So she's living with her mum, and her mum hasn't gotten used to the fact that they no longer have the money and the lifestyle they used to.
So Freya's still spending all the money they have left, but there isn't any money left, and they're going into many financial troubles. When her university payment bounces, Freya takes matters into her own hands and sells her virginity at the Blue Butterfly Club. The Blue Butterfly is a billionaire club where they bid on girls to take their virginity. So it happens, and Freya gets picked by a billionaire, but he is the last person she expects to be picked.
There is a lot of spicinesses goes into this. It's very angsty, instant lovely on her behalf, but not on his behalf. Before you get to the good bits, there's a lot of history and misunderstandings. So, it's not on the same level of toxicity as some of the other books.
One thing that I did find irritating about this one is that it's set in London but seems like America. I recommend it if you want some dark spicy romance in your life. Don't pick the hardcover because it has a negative quality issue, but you can pick the paperback, which is good enough for cover, font size, color, page quality, and binding.
Author: Georgia Le Carre
Tropes: Strong-female, Dark, Drama, Emotion
Number Of Pages: 360
Available: Paperback | Kindle
3. Birthday Girl
Birthday Girl is another age-gap spicy romance. The story follows Jordan, and she is with her boyfriend, but she's not having a good time with him. They're struggling for money and have to move in with his dad, Pike, for a little while. Only Jordan and Pike strike up a bit of a flirtation together. There's a bit of sexual chemistry, but they know it's wrong because Jordan is dating his son, and it's all a mess.
There's a draw between them. I don't want to give away the plot too much because you want to go and read it and have fun with it. It is the most unproblematic romance book I have ever read. You have the age gap trope, which is a little weird, but Pike is a great male lead. It's so unproblematic in so many ways, and it was fun to read and lighthearted as well. So I recommend picking this up if you want something where it's a little bit taboo and spicy but not too messed up.
Author: Penelope Douglas
Publisher: CreateSpace Independent Publishing Platform
Tropes: Love-triangle, Slow-burn, Arc
Number Of Pages: 405
Available: Audiobook | Paperback | Kindle | Audio CD
4. A Love Letter to Whiskey
A Love Letter to Whiskey is a heartwarming book that emotionally destroyed me in many ways. It's so beautiful and so heartbreaking. So many parts of this mimicked the situation I've had in my own life. The main protagonist is Jamie, who falls in love with a guy she calls Whiskey. It's because she compares him all the time to Whiskey. But Whiskey is in love with her best friend, Janna, and it's all a little bit awkward love triangle at first. They're trying to navigate a friendship, and Jamie's trying to navigate her feelings for him while not betraying her best friend.
Yet, when Whiskey graduates high school and goes to college, he and her friend break up. Suddenly, there is an opportunity for them to hook up, but does it work out? Is this one of those stories where it's always about timing? So the timing isn't right, but there's a lot of back and forth between them. It's a very spicy and slow burn in so many places.
There are so many parts of this book where you'll be reading it, and you'll be screaming at her to make the right decision. Also, many aspects of her past make her struggle with relationships. It's emotional, but in many ways, it's very unproblematic compared to many. I would have loved to have seen more of these characters further down the line.
Author: Kandi Steiner
Tropes: Childhood loves, Interracial, Emotional
Number Of Pages: 378
Available: Audiobook | Paperback | Kindle
5. Hush, Hush
Hush, Hush is another age gap smut, seductive or spicy romance. We follow a college student, Aubrey, living in New York. She's struggling to afford anything. She lives with her best friend, and her best friend is the heiress's daughter to a billionaire. So she covers the cost of the apartment and stuff. But Aubrey feels guilty about not contributing and wants to earn more money and find a better job.
One of her friends is an escort, and she convinces Aubrey to join her at this high-class escort agency. The number one rule of this agency is that you don't fall in love with the clients. But love breaks all the rules, and James Riviera is a fantastic character in the story.
It's fast-paced, and the book has many emotional aspects that will tug on your heartstrings. This is very plot driven for romance as well. Quite a few online say these romances are more about the sex than the plot. But this one was sheer perfection. It does not get the hype it deserves on the BookTube or BookTok community.
Author: Lucia Franco
Narrator: Elizabeth Hart
Publisher: Tantor Audio
Tropes: Cheating, BDSM, Alpha-male
Number Of Pages: 469
Available: Audiobook | Paperback | Kindle
6. The Magpie Lord (A Charm of Magpies)
The Magpie Lord won DABWAHA Romance Tournament Nominee for Best LGBT Romance. It follows a man named Lucien Vaudrey. He's mostly regarded as Crane in the book. So it was a little odd trying to get to who this was. His father was notorious for fixing things and being a bad guy. He famously fixed it so that his son did his. Crane's older brother didn't get in trouble for anything that he did, and his brother was constantly chasing women and hurting them, which leads to this book's events.
Crane was exiled 20 years before China. He has to return because his brother and his father passed away. That's not a title that he particularly cares for. He hates his family name. But the minute he gets home, he is struck by a depression so bad that he nearly attempts suicide three times. Normally suicide is beneath him. He's not someone who has let that thought roam his mind. But three separate occasions where one of those times, the last time you see it, he tries to hang himself from the tower.
It gets so bad that they think there's a curse on the house. So they call up a man named Stephen Day, a voodoo man who is a magic practitioner. Stephen has a hatred for the laundries, especially his father, because he destroyed Stephen's dad. He is only helping him because this level of magic is not okay. So for the helping purpose, they get close to each other and discover their physical tension. You must try it if you like spicy fantasy romance with gay, vampire, monsters, and historical background.
Author: KJ Charles
Narrator: Cornell Collins
Publisher: Audible Studios
Tropes: MM, Historical, Mystery, Fantasy, Enemies-to-lovers
Number Of Pages: 222
Available: Audiobook | Paperback | Kindle | MP3CD
7. On Dublin Street
On Dublin Street is a new adult companion series that has six books. However, we don't follow the same perspectives throughout the series. We do get to see older or other characters that we saw. You can read them in any order. But if you are planning on eventually reading the entire series, it is best to go in order.
The first book we have is On Dublin Street. It is the one I first started with, and we follow our main protagonist, Jocelyn. She lives in Scotland. She is originally from the United States, but she moved from the United States to Scotland because of a family tragedy.
At the book's beginning, Jocelyn is looking for a new apartment. She finds one On Dublin Street. From then, the story takes off as we see Jocelyn adjusting to her new life. Also, as we see her connect with different characters, romance happens. Romance isn't my favorite part of the series.
I found the steamy romance likable in the second book but not enjoyable. I enjoyed the spiciness and the main character in the third book more than I did in the first. It developed more and seemed more realistic than in the first and second books. The fourth book was exciting for the main character. I was excited to see how things would develop for her, but it felt flat again. I didn't enjoy the love interest and the romance.
The fifth book apart of the series is Echoes of Scotland Street. I was super excited about this one since we also follow another character. That is featured in the other four previous books as a part of this companion series. Then we have the sixth book, Moonlight on Nightingale Way, which is my favorite. Not only did I love the love interest, but I also loved the main character and the story. It was a perfect conclusion starting with the prose. It is a great series to pick if you love New Adult mafia romance with spicy.
Author: Samantha Young
Narrator: Paula Costello
Publisher: Penguin Audio
Tropes: Feisty-heroine, Abuse, Alphas
Number Of Pages: 372
Available: Audiobook | Paperback | Mass Market Paperback | Kindle
Those are my best spicy romance novels to read any time. I want to read more diversely, including books with more LGBT rap on my TBR list this year. Let me know if you have any particular tropes you want me to recommend or any specific themes. I will start putting more of those articles together.
In the meantime, please read my blog post. If you are new, it would mean the world to me. Make sure you comment below. Let me know your famous favorite romance standalone. I will see you in my next book recommendation very soon.
Read more romance books:
5 Erotic Romance Books Like Hearts In Darkness
10 Erotic Romance Books Like Crossfire Series
20 Historical Steamy Romance Novels