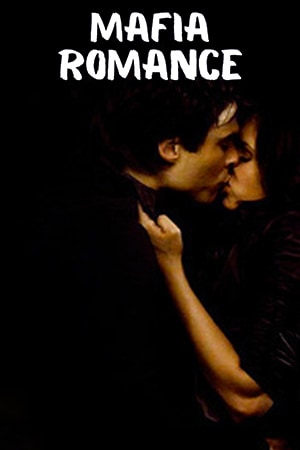 Most of the romance love is like possessive mafia romance books to read. However, most books are fictional, and readers love to read action, fighting, and enemy to lovers tropes. All the alpha male and female readers want these possessive vibes because of their natural life character.
5 Possessive Mafia Romance Books (Crime Love Story)
Before starting mafia romance books, I want to warn you that these books contain adult science, language, violence, drugs, and sex. So be careful about your age and mind. I will review the top 5 possessive mafia romance books that you can read anytime. Let's go!
1. Raze (Scarred Souls)
Our hero is Raze. He doesn't remember anything about his past. He knows that he is the fighter who is being bred to be a vicious fighter to the death. Also, they're pumped full of drugs. That should their lives be kept held captive in the jail cells. Then there's a breakout, and he only has the name of the guy who's responsible for him being there.
Our heroine is engaged to the guy he wants to kill, and she is engaged to him. But he is a bad guy. All these are dark romances, so that going in and she is the only one who can keep him like semi sane. It's more of an alliance because their families are part of the mafia. Then he comes to the fighting ring, and it's a fight to the death, and he wants to kill a fiancee. After that, you will see a possessive mafia romance that is a big surprise for you.
Author: Tillie Cole
Average Customer Review: (4.6 out of 5, on Amazon)
Category: Action & Adventure Romance
Available: Audiobook | Kindle | Audio CD
---
2. Violent Delights (White Monarch)
This is the first book of the White Monarch trilogy. Our heroine (Natalia) is madly in love with her boyfriend, and she's going to marry him. But what happened when she was younger is that her boyfriend's brother murdered her mother, so he's been on the run. But now he's back, and he's in good graces with the family again.
Natalia is the daughter of one of the heads of the mafias. In the book's middle section, you will confuse love and think about revenge. But you can be right or wrong because the story drives you with many turns and twists. It is a game, and you are one of the players who observe and find justice.
Author: Jessica Hawkins
Average Customer Review: (4.4 out of 5, on Amazon)
Category: Romance Saga Fiction
Available: Audiobook | Paperback | Hardcover | Kindle
---
3. Bound by Honor
This is the Born in Blood Mafia Chronicles, and Bound by Honor is the first book of this series. The story is about a mafia princess (Aria), a young beautiful, virgin girl. She is forced to marry Luca Vitiello to bring peace between the two mafia worlds. She has to marry him because she's 18 and she's been betrothed to him for a while, and she is terrified.
In book three, Aria is kidnapped because she's part of the rival mafia on her wedding day. It's an arranged marriage, and she was sexually assaulted as a minor. So she is terrified of men. Our hero Luca is very sensitive about that. They will tear apart anybody who dares hurt the woman that is theirs. That was when they got married. They didn't even love each other yet, and he's very patient with her. It is the best possessive mafia romance I have ever read.
Author: Bound by Honor
Average Customer Review: (4.4 out of 5, on Amazon)
Category: Romantic Suspense
Available: Audiobook | Paperback | Kindle
---
4. Ruthless People
The very first book in the series goes by the name of Ruthless People. Our hero is from the Irish possessive mafia, and the heroine is from the Italian mafia. She is not the typical naive girl who doesn't know about a wall or is oblivious to blood. She is the one born in it. They want to do everything. She is the head of the Italian mafia. People are oblivious that a woman or girl runs the Italian mafia, only 20.
The hero and heroine go by the name of Melody and Liam. They have an arranged marriage between them, and they hate each other on the very first pages. Liam is attracted to her because of her beauty and handling of herself. This enemy to lovers in this very first novel. We see how their relationship develops from a stranger to a couple. They have to survive by being the forces in the families and how they have to respect each other's decisions and also have to respect each other with their decisions.
The Untouchables is the second part of this family saga, and we see that Liam and Melody have grown on each other and are in love, but in their twisted way. Melody doesn't know how to show her emotions, and Liam is the one who has always shown emotions in their relationships. We also see that Melody's mother reappears in her life.
Author: J. J. McAvoy
Average Customer Review: (4.4 out of 5, on Amazon)
Category: Organized Crime Thrillers
Available: Audiobook | Paperback | Kindle
---
5. In His Possession: Bought by a Black Mafia Prince (Black Mayhem Mafia Saga)
There is a love story, but the main two characters come together because of the main female lead's horrible position, and she has to struggle. She must sacrifice and have some very dark moments before she meets him.
So this book features the current leader of the Black Mayhem Mafia, Assad Black. He's currently running the mafia started by his father and his father's close friend. With Assad being the leader, he becomes the protector and provider for everyone.
So whether it's someone in the possessive mafia family, friend, stranger, it doesn't matter if he sees anyone in need. He's going to do all that he can to help them. This is how he ends up meeting Scarlett Graham. Scarlett is currently in possession of Malcolm. She is unhappy, miserable, even depressed to a certain extent because of her current situation. But she stays because being with Malcolm is better than being with her ex-husband.
Scarlett is the woman who requires protection. She pretty much had to choose the lesser of two evils, and that's how she became Malcolm's possession. Now, with that being said, she's content with where she is, even though it's horrible because she knows it could be worse. But there's also a part of her that hopes things will get better for her one day. That is where a side comes in like a hood knight in shining armor. He will win her in this poker bet, and she's now his quote-unquote possession. But he's a stand-up guy, so his motive for securing her freedom is not to make her a prisoner of his own.
Malcolm begins to unravel all of these other situations that require him to keep her in his possession instead of letting her go so she can live her own life. So as she remains close to Assad, they begin to develop a relationship of some sort. It's not love at first sight where they're instantly infatuated with each other. But Scarlett has been used and abused her whole life. So she's not expecting anything different from Assad, which puts her in a position to have a lot of guards.
Author: B.Love
Average Customer Review: (4.7 out of 5, on Amazon)
Category: Black & African American Crime Romance
Available: Paperback | Kindle
---
More Crime & Action Books: 5 Books On Secret Service