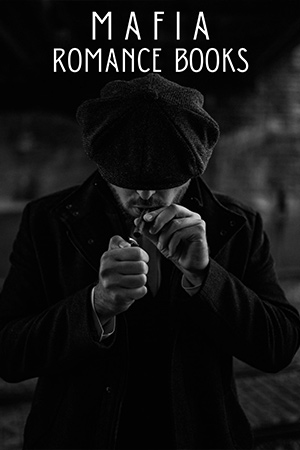 The world's most powerful mafia group is generally considered the Japanese Yakuza. According to the United Nations Office on Drugs and Crime, transnational criminal activity accounted for nearly a trillion dollars worth of revenue in 2009 or 1.5% of the global GDP. There are a large number of active and interconnected mafia-type organizations with different hierarchies, spheres of influence, and dangerous repercussions. In the crime genre, mafia romance is one of the most popular tropes among the reader because of its variation.
Some readers may think that nowadays, the mafia only exists in Godfather reruns, but organized crime around the world brings in a ton of cash and wields significant influence. In 2012, the United States imposed sanctions on Yamaguchi-gumi's top leadership as part of a transnational crime crackdown, including other powerful criminal groups worldwide.
In Russia, a relatively new mafia from the 1980s, known as the Solntsevskaya Brotherhood, is considered the most dangerous and largest group of the numerous Russian mafias, with membership in the thousands. Due to the post-Soviet rise of criminal Russian oligarchs, the Brotherhood is incredibly influential because of its ties with top government officials.
10 Mafia Romance Books
In crime fiction, authors show not only the mafias' darkest side but also the romantic and vulnerable side. Sometimes they seem like the hero, and people love them. For example, the novel/movie 365 Days and Fifty Shades Of Grey make history by making audiences/readers fall for the mafia. I also love them and read many mafia representation books. I will discuss my top 10 mafia romance novels for you. Let's go!
| Name | Key Focus | Review (Goodreads) |
| --- | --- | --- |
| Monster in His Eyes | A protective villain wants her dream girl at any cost. | 4.1 |
| The Game Maker | All the books show the Russian mob with their lifestyle, dark history, and love. | 4.2 |
| The Kiss Thief | The heroine is trying to escape from mafia politics and arrange a marriage to find her love. | 3.9 |
| Crime Lord's Captive | A possessive killer and a girl are trying to deal with their dark life and falling in love. | 3.9 |
| Ivan | A fighter hero helps a girl find her family member, and their romance starts with many mysterious aspects. | 3.7 |
| Raze | A mafia boss's daughter is somehow connected with a prisoner, and their chemistry deals with many actions. | 4.1 |
| Violent Delights | A mob boss sells her daughter for business purposes, and the girl is solving her past and present broken life. | 4.0 |
| Cole | A simple girl unwillingly falls in love with a mafia and deals with many difficulties and problems. | 4.0 |
| The Sweetest Oblivion | An Italian mafia represents her life story and shows the mafia world. | 4.1 |
| The Foxhole Court | A man is escaping from criminals and trying to solve his problems where he finds his love also. | 4.0 |
Mafia Romance Books
1. Monster in His Eyes
Monster in His Eyes is a dark mafia romance with a forbidden aspect. We have two main characters, Karissa and Naz. Naz is not a good guy, and there are more sinister reasons why he decides to pursue our heroine, Karissa. Throughout the story, Karissa wonders why this gorgeous man twice her age and rich is pursuing her of all people. You find that there are darker, more sinister reasons why Naz wants Karissa. But he genuinely falls for her, despite how much danger that puts her in.
So this one was epic and suspenseful. I loved how it kept me on the edge of my seat. Despite how dark it is, it is also very romantic because Naz worships Karissa. He would do anything for or protect her, sometimes resorting to violence. But there's a reason why he is part of the mafia. If you haven't read it yet, please do.
Author: J.M. Darhower
Tropes: Dark, Academic, Suspense, Alpha-hero, Forbidden-love, Age-gap
Number Of Pages: 351
Available: Audiobook | Paperback | Kindle
---
2. The Game Maker Series
The Game Maker Series is three books, but each can be read as a standalone. My favorites are books two and three, although the first book is the most mafia heavy. The first book is called The Professional, and in this one, we have a hero who is an enforcer in the Russian mafia. Aleksei has a bit of a forbidden romance because he falls for his mafia boss's long-lost daughter and is tasked with protecting and guarding her again. There are some BDSM aspects; if you read it for steam, it will be worth the read.
The second book, The Master, is one of my all-time favorite books. This one is about the second brother. All three books are about three brothers, and this one is about Maxim, a Russian billionaire slash mafia guy. Despite Maxim being a part of the mafia, it's not as Mafia-heavy as in the first book. We have this rich mafia boss falling for the new prostitute he's hired. Catarina is on the run from her murderous husband and needs to make some money. So she signs up to be an escort, and her very first client is Maxim.
Maxim becomes utterly seduced and obsessed with Catarina. He wants to possess her and know everything about her, but she keeps him at arm's length. She is so good at setting boundaries and not giving in to his demands, which only makes him want her more. There's lots of jealousy on Maxim's exciting part.
Then the third book, The Player, is also another top favorite. This one is about the youngest brother, Dimitri, who has been a bit of a mystery throughout the first two books. He is the most tortured of the three brothers who have not had the easiest life growing up. We have another obsessed, over-the-top alpha male who falls in love with a con artist who has set her eyes on this rich billionaire.
Victoria, a heroine, grew up in a family of con artists, which is super cool. Dimitri is her latest mark. She wants him for his money, but she doesn't expect to fall in love with this guy. It's a whirlwind of alpha male mafia romance with many dirty relations. If you want something very hot and filthy, the series is excellent.
Author: Kresley Cole
Publisher: Gallery Books
Tropes: BDSM, Adventure, Mystery, Arc
Number Of Pages: 402
Available: Paperback | Mass Market Paperback | Kindle
---
3. The Kiss Thief
The Kiss Thief is a dark mafia fiction with an arranged marriage, a marriage of convenience between a very young daughter of a mafia guy. Her father arranges for her to marry an older man, the senator who does dabble in the mafia, Wolfe, who has his plan. He wants to take down the mafia, especially Francesca's father. As she's so young, so innocent, Wolfe expects her to be a pushover. But luckily, our heroine is not a pushover and stands up to him.
I love Francesca's character development. In this book, she grows and learns to stand up for herself. There is a ton of steam. It does dabble not in Mafia but politics. Also, there are age gaps and angst tropes, especially toward the end, where the hero has to grovel a bit. There are no plot twists or surprises, and the story is a little bit predictable/boring. But it is a fantastic arranged marriage mafia romance you must read.
Author: LJ Shen
Tropes: Interracial, Politics, Arranged-marriage, Love-triangle, Anti-hero
Number Of Pages: 322
Available: Audiobook | Paperback | Kindle | Audio CD
---
4. Crime Lord's Captive (Crime Lord)
Crime Lord's Captive is the first book in the Crime Lord series. There are six books in the series, but I'm only going to be talking about the first three books, which follow one couple. The heroine is very much our crime lord hero captive. It is a second chance at romance, and there is cheating from the hero. So if you don't like that, probably not for you. The series is intense and has many violent aspects.
Our hero, Gavin, is a stone-cold killer, especially after Lyla left him for three years, during which he never stopped looking for her. Gavin is obsessed with Lyla and will do anything to have her back. There's lots of angst and growling, and Lyla is forced into this mafia world she never wanted to be a part of. Also, she's forced to learn and adapt to this brutal, violent world that comes with Gavin.
Gavin is a psycho, especially regarding Lya, and possessive is very much an understatement for how he feels about her. This series has mixed reviews, and the possessive character is responsible for the negative reactions. If you want all the nitty-gritty, crime, abuse, and violent aspects of the Mafia, the series is a great one to read, and the possessive romance itself is crazy.
Author: Mia Knight
Tropes: Sociology Abuse, Doormat-heroine, Jealous-possessive-hero, Second-chance
Number Of Pages: 260
Available: Paperback | Kindle
---
5. Ivan (Her Russian Protector)
Ivan is the first book of the Her Russian Protector series. I've read the first four books in a random eight-book, but each can be read as a standalone. For the most part, the first one has an MMA fighting hero who helps the heroine protect her while finding her missing sister. The second and third books, Dimitri and Yuri, are much better. Each book is named after the hero.
Dimitri is a friend of a lover's romance, and he adores his heroine and helps her delinquent brother keep out of trouble. The whole mafia aspect blends into romantic suspense because these characters get into a lot of trouble. Yuri, the third book, is about the third hero. We've got a rich billionaire, a Russian hero who wants to give the world to the heroine. This book has been hyped up in the first three books.
I love when authors do this, and that book lives up to the hype and the anticipation. It doesn't always happen, but Ivan and Nikolai blew me away. Nikolai had an age gap, a forbidden love, because Nikolai is the top Russian boss who saved the heroine of Vivian's life when she was younger. This love story is a slow burn because there are quite a few secrets. If you like fighter Russian mobster romance, don't miss it.
Author: Roxie Rivera
Publisher: Night Works Books
Tropes: Fighters, Insta-love, Mystery
Number Of Pages: 111
Available: Audiobook | Paperback | Kindle
---
6. Raze (Scarred Souls)
Raze is yet another very dark, gruesome, and violent mafia romance. It is about an underground fighting ring where the hero Raze is a prisoner. He's been a prisoner and a fighter forced to kill since he was a young boy. So he's pretty much a savage. The heroine Kisa is a daughter of a top mafia boss. When these two meet, Kisa finds him very familiar. They are so raw and primal.
The second book, Reap, is also excellent. We have another hero unwillingly forced to serve as a killing machine for a mafia boss. Again, it gets very dark and violent. The heroine comes across this killing machine of a hero when he is chained up in her basement. They are so intrigued with each other and then fall for each other. I love that despite these books being very gruesome and dark, it is a romantic as well.
Author: Tillie Cole
Publisher: St. Martin's Griffin
Tropes: Action, Adventure, Damaged-hero, Weak-heroine
Number Of Pages: 272
Available: Audiobook | Kindle | Audio CD
---
7. Violent Delights (White Monarch)
Violent Delights is a dark crime fiction romance. Our main character, Natalia, is living with her family, and she has a bunch of siblings. Her dad is an awful guy, and he owes a lot of people money. So he sold her off to a British guy with ties to the Mafia or criminal organization. She has to be his sex slave. So that is the premise of this book, but she starts to like him. So there are taboo and very dark elements that are cliffhangers.
Natalia goes away to school, and she is in love with a boy and wants to marry him. But his older brother killed her mother right before she left. So she's back, and it ends up that he's back in town! There's more than meets the eye, and the ending was unbelievable. The story is more like the Mexican drug cartel, Mexico's equivalent of the mafia. The plot is not well established, and the story is boring. But I enjoyed the rival-to-lover and love triangle mostly.
Author: Jessica Hawkins
Tropes: Enemies-to-lovers, Family Saga, Culture
Number Of Pages: 310
Available: Audiobook | Paperback | Hardcover | Kindle
---
8. Cole
Cole follows a woman (Addison Bowman) who moves into a new apartment. She is very curious about a man (Cole) she keeps seeing, and he is the owner of the apartment building and the leader of a mafia. They fall for each other. Addison is innocent and doesn't need that life, but she's drawn into it.
There are some questionable dark scenes in here. So keep that in mind when you read this. Many people talk about it, and it's a second-chance mafia love story that is also very steamy. I enjoyed the twist, angst, and suspense of the story.
Author: Tijan
Narrator: Stephen Dexter, Laura Darrell
Publisher: Audible Studios
Tropes: Steamy, Action-packed, Twist, Angst
Number Of Pages: 314
Available: Audiobook | Paperback | Hardcover | Kindle | Audio CD
---
9. The Sweetest Oblivion (Made)
The Sweetest Oblivion is the first book of the Made series. Each book is a mafia representation of different morally grey characters. The first book is about an Italian mobster and his subsequent forbidden love story, like how he gets married to his wife. There are a lot of things happening in small moments, but there are also many scenes that are unnecessary to the book.
The author was trying to showcase a big family with Italian energy. There are a lot of family members and characters, but many characters that don't mean anything. I focus so much on the main love story when they bring up these secondary characters because there are so many. Nicolas Russo is one mob boss who gets promised a wife by another mob boss with two daughters. It's hard to explain the first book because the plot is complicated. If you like Italian mafia romance, read it.
Author: Danielle Lori
Narrator: Stacy Gonzalez, Evan Rowan
Publisher: Bryant Street Shorts
Tropes: Thrillers, Forced-marriage, Grumpy-hero
Number Of Pages: 384
Available: Audiobook | Paperback | Hardcover | Kindle
---
10. The Foxhole Court (All for the Game)
The Foxhole Court is the first book in the All for the Game series. I don't recommend doing it with this first book if you're easily confused because that's what happened to me. There were so many characters introduced. If I had to describe this series in two words, it would be gay mafia romance. There is a fictional sport called Exy, a more extreme version of lacrosse. Some people describe it as a mix between lacrosse and hockey. Exy is as popular as football.
The Foxhole Court follows a group of delinquents who play Exy in a college team. The coach of this college team recruits athletes that people wouldn't give another chance. But the coach gives them second, third, and fourth chances. That makes for a fascinating group dynamic, which confused me initially because these characters have been through problems.
Our main character, Neil Josten, has been on the run from his crime Lord Father for most of his life. He doesn't spend much time in one place and always changes his appearance to avoid being found by his father. Neil plays Exy at this high school and is discovered by one of the college team players. Since Neil is on the run, joining a college team wouldn't be a good idea, but he does it for various reasons.
The story begins with Neil being recruited for the Palmetto Foxes, which is the College team we follow in the series. They're not a very good team. When Neil joins this team and starts to get to know each athlete, he is the person that brings all of them together. There is a lot of violence, alcohol, and drug use. So the books deal with a lot of dark topics.
Author: Nora Sakavic
Narrator: Alexander Cendese
Publisher: Tantor Audio
Tropes: LGBTQ, Sports, Mental-health
Number Of Pages: 237
Available: Audiobook | Paperback | Kindle | Audio CD
---
Those are my recommendations for some mafia romances. Please tell me if you read any of these or some of your favorites that I still need to read. Don't forget to share this article with your friends.
Read more similar books:
5 Possessive Mafia Romance Books
10 Crime Books About Psychopaths
5 Spy Thriller Books On Secret Service
7 True Crime Bio Books Like Criminal Minds