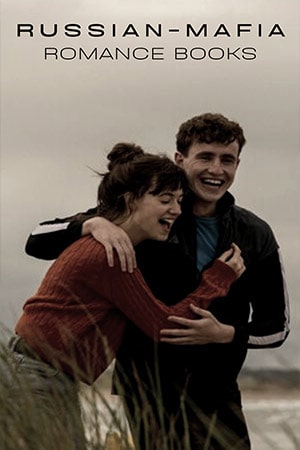 Romance books about the Russian mafia represent dark crime, murder, thrill, and suspense. We also get to know about Russian culture and politics. The image of a Russian mafia guy is often associated with the image of a heartbreaker. They are players, and they move through girls faster! Heroine's the one that makes him change.
As a girl, that prospect is lovely. The idea that someone would change everything about them for you is alluring. That is why the Russian mafia is often so tempting to girls. Girls want to feel like they have an extremely significant impact on the guy they're with, but we should all know that that will not happen in the mafia world.
7 Russian Mafia Romance Books (Crime Love Story)
I have a massive crush on Russian guys because they are beautiful, and their personality is powerful. After reading a lot of Russian romances, I set a plan to read a Russian mafia love story because I found my interest when I read Anna Karenina. I can not express my feelings enough about this famous book. Now, I will discuss my favorite 7 Russian mafia romance books. Let's go!
| Name | Key Focus | Review (Goodreads) |
| --- | --- | --- |
| The Maddest Obsession | A Russian mafia family lives in NY, and one has an affair with a girl, which is also a second-chance romance. | 4.3 |
| Savage Tracker | A woman falls in love with her neighbor, a Russian mafia. | 4.5 |
| Dark Queen | A Russian mob picks a dancer for an arranged marriage. | 3.7 |
| Tears of Salvation | Two rival mafias somehow make a one-night stand and struggle with many challenges. | 4.4 |
| Menace | A Russian mobster immediately falls in love with a girl, and he follows her as a stalker. | 4.1 |
| The Arrangement | A mafia daughter tries to get married for her safety. | 3.8 |
| The Professional | A Russian mafia is trying to save his boss's daughter, and they build a taboo romance. | 4.0 |
Russian Mafia Romance Books List
1. The Maddest Obsession (Made)
The Maddest Obsession is the second book in the Made series. It's a Russian mafia romance companion novel meaning that each book focuses on a different couple and its own story. But there is an overarching story within them, and the characters you see build throughout. The entire series focuses on a mafia group within New York City called the Cosa Nostra. There are a lot of arranged marriages and business deals. They are married to people that they're not in love with. It's all a matter of gaining power within the mafia.
So this book, in particular, focuses on a girl named Gianna. She has had a very rough upbringing. Her father was a horrible man, and she, at the ripe age of practically 18, was married off to a man that was old enough to be nearly her grandpa. He was 50, and she was 19. So there's no love within the marriage, but you feel like a mafia woman.
So, Gianna is a young, bright-eyed girl who wants to try with her husband, but he's a horrible person who cheats on her every day, and she becomes very hardened at a very young age. She is not your typical little respectable mafia girl. She is a troublemaker and ends up in jail a few times, where we see the man of the story enter the picture. His name is Christian Allister.
For most of the story, he's called Alastair, a federal agency that works with the mafia, which is a common thing. There are a lot of people in law enforcement and government in the story that are secretly working with the Russian Mafia. So they help each other out and stay out of prison, whatever.
At the beginning of this story, we see the story jump around in timeline and point of view. So we do see Ginna and Christian in the past. Their story spans many years, many meetings, and then there is a present-day story. We're initially seeing Ginna and Christian meet because he has to bust her out of jail. After all, she got in on partying, drugs, whatever. Ginna is married throughout the story, and she drives Allister crazy. There's a lot of angsty tension between the two.
We see this journey of them where Christianity is exciting. He's from Russia, has been in prison, and has OCD. His biggest obsession with the number three is he only sleeps with the same girl three times. That's a known thing and a rumor about him. So he and Gianna have a tumultuous relationship where they come back together every few years and despise each other, but they cannot stay away at the same time. If you love dark crime erotica, read it.
Author: Danielle Lori
Tropes: Thriller, Possessive-hero, Enemies-to-lovers, Second-chance
Number Of Pages: 376
Available: Audiobook | Paperback | Hardcover | Kindle
2. Savage Tracker (Mafia Wars)
Savage Tracker is a BDSM romance with a Russian mafia boss. We see Selina as a woman in a very abusive relationship, trying to get away from her husband. Our characters from the first three books get involved in that process, in helping her leave her husband. I've always wanted her to find her way after that situation.
We get a bit of a teaser in the previous books that Obrecht, a Russian mob, has taken it upon himself to keep an eye on her. They live in the same building, so it's a neighbor's romance. You can tell that Obrecht's interested in more than her welfare. So I'm very excited to get back into the Mafia Wars. There are many books in the series, and the author started her spinoff. From what I've heard, it's not a spinoff that you can jump in, and you must read the series first.
Author: Maggie Cole
Publisher: Pulse Press (1st edition)
Tropes: Gothic, Multicultural, Action, Adventure, Suspense, Age-gap
Number Of Pages: 480
Available: Audiobook | Paperback | Kindle
3. Dark Queen
Dark Queen is a marriage of convenience, a Russian dark mob romance. The heroine is a waitress, and she's a ballet dancer as well. So she's very down on her luck. She's poor, and our hero must marry to inherit his money or position. He decides to pick her. So it's a marriage of convenience, dark romance, and different social classes, which was very different.
The story could be more satisfying, and the plot could be clearer. I loved the romantic tension between the characters. There are trigger warnings for murder, betrayal, abuse, and violence. If you have no issue with the age gap and angsty slow-burn love, check this one out.
Author: Ker Dukey
Tropes: Alpha-male, Arc, Twist
Number Of Pages: 318
Available: Paperback | Kindle
4. Tears of Salvation (Underworld Kings)
Tears of Salvation is a one-night-stand crime romance. After spending a night, the characters meet up again three months later. They're both in the Russian mafia world and are part of different rival mafia families. It's an enemies-to-lovers forbidden romance situation, and I'm very excited about that one.
Author Michelle Heard has another similar spicy mafia romance series, where the Tears of Betrayal, is one of the books that represent a mafia family. The heroine for this one is the daughter of the Bradford Mafia family. She gets kidnapped by a Russian guy named Dimitri. It sounds like he has a boogeyman reputation. We get to see a captor captive Russian underworld crime lord romance. Don't miss it!
Author: Michelle Heard
Publisher: MA Heard
Tropes: Hate-to-love, Amnesia, Strong-heroine, Drama
Number Of Pages: 393
Available: Paperback | Kindle
5. Menace (Scarlet Scars)
Menace is the first book in the series, representing dark crime, mystery, suspense, mafia world, and romance. We follow a Russian mafia and an assassin named Lorenzo. He's not a main character in the series, but you see him appear, and then he has his spinoff. So it's set in the same world. One day he bumps into a woman named Morgan, and he's immediately intrigued by her. She's very mysterious, and he is so bored that he decides to figure out more about her, what she's running from, and her past.
The plot, storyline, dialogue, and narration are excellent, but the writing is slow, and the female character is annoying. She is a thief and sex-positive. I enjoyed the Scarlet Scars duology and recommended reading it after the Monster In His Eyes trilogy. It's because it does spoil things, and it's more fun to read about Lorenzo after you read those three books.
Author: J.M. Darhower
Tropes: Social abuse, Humor, Angsty, Anti-hero
Number Of Pages: 349
Available: Audiobook | Paperback | Kindle | Audio CD
6. The Arrangement (The Russian Guns)
The Arrangement is a dark romantic suspense with a Russian mafia family. The first three books of the series follow Viviana and Anton. Then book four or five follow their children and romances. So I do recommend reading these in order. The Viennese family is brutally murdered, and Viviana is the only one living. At this point, she's distanced herself from the Mafia, and she doesn't have that many ties. But suddenly, there is a threat to her life. Anton finally decides it's time to get married and wants to protect her.
It's an arranged marriage, so she's not into it, but she decides it's the safest thing for her because her uncle threatens her life. I recently binged the entire series. I loved the characters and their romance. All these books are addicting, and I wanted to know what happened.
The first three books are about one couple, the rest about their children and future marriages. Don't pick the hardcover because of negative quality issues, but the paperback is excellent for cover, color, font size, binding, and paper quality.
Author: Bethany-Kris
Publisher: Bethany-Kris (1st edition)
Tropes: Arranged marriage, Mystery
Number Of Pages: 326
Available: Paperback | Kindle
7. The Professional
The Professional is a Russian mafia BDSM romance. Sevastyan is a Russian mafia, and the female love interest is Natalie. She's all living her best life in college. Suddenly, the last guy comes and tells her, Hey, you have a father who's in Russia, and I got to take you because his enemies are trying to contact you. So, she's taken from her life once again.
Sevastyan tries his best to save his boss's daughter, and he is obsessed with possessing her. So, Natalie can not hold herself to falling in love with this firm, protective alpha male. I did enjoy their great smut moments. The story is fast-paced and adventurous. If you like bodyguard romance with many dark vibes, check this one out.
Author: Kresley Cole
Publisher: Gallery Books
Tropes: Crime Thrillers, Arc, Insta-love, Suspense
Number Of Pages: 402
Available: Paperback | Kindle | Mass Market Paperback
Those are my favorite and best Russian mafia romance novels recommendation. If you have any more mafia romance recommendations, let me know. I'm always trying to find new ones. Happy dark romance reading!
Read more similar books:
5 Possessive Mafia Romance Novels