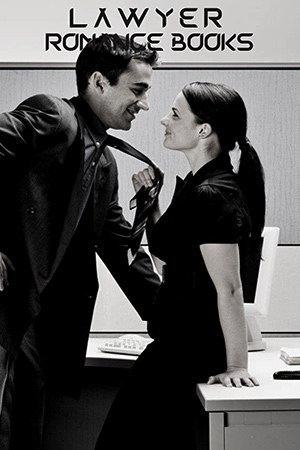 A lawyer isn't going to look an enormous amount different from the day of any other person who works mainly in an office most of the time. Books about lawyer romance represent the crime, suspense, and mystery trope that make the story more exciting. In the story, we find one of the main characters is a lawyer, or sometimes both of them are lawyers where they are friends or enemies. This romance also shows the lawyer character as a busy person where they are reading cases, translates them into submissions, and writes the submissions.
Maybe they're taking on board the instructions their client has given them in a shoebox and turning that into a pleading to recover some money on a debt claim. A very large proportion of the day of the story is probably going to be spent reading and writing. There are exceptions, but at the end of the day, it can still be a pretty rewarding career. Sometimes the relationship may affect by the busy schedule. So, a lawyer's dating and romance life differ slightly from others. But love and feelings are the same when we see a mature relationship. If you want to read lawyer romance, stay with me till last.
5 Lawyer Romance Books
I love lawyer romances if the male or the female character is a lawyer. This romance entertains us and teaches us about law and politics. Before writing a lawyer romance, you have a vast knowledge of law background. So, there are fewer lawyer-related books, and many authors avoid writing. I have some lawyer romance book recommendations for you. Let's do it!
| Name | Key Focus | Review (Goodreads) |
| --- | --- | --- |
| Broken Vow | A rich lawyer heroine works for her property, where she faces much trouble, and her bodyguard (hero) tries to save her. | 4.2 |
| When Heroes Fall | A grump lawyer heroine falls in love with her sunshine criminal client and they both deals with murder. | 4.1 |
| The Trouble with Hating You | A lawyer hero is trying to save a business company where he builds a romantic feeling with an employee. | 3.8 |
| Legally Yours | A lawyer woman somehow feels attracted to a famous attorney, and they face many troubles and love. | 4.1 |
| Restraint | As a women lawyer, the heroine faces many difficulties and her one-night stand. | 4.2 |
Lawyer Romance Books List
1. Broken Vow (Brutal Birthright)
Broken Vow is a crime-suspense lawyer heroine romance. It is technically the fifth book in the Brutal Birthright series, but you could read them as standalone. The story follows a grumpy lawyer girl Riona and sunshine bodyguard Raylan. Riona is a typical bad female lawyer who says it multiple times in the book. So if she wants to make a partner, which many lawyers try to do at a firm, she has to fight harder. She belongs to a mafia family, so she must work harder to protect herself from danger.
Raylan is so amazing. He's technically Dante from the fourth book in the series. His best friend from the military. Ryan hires him to be her bodyguard because someone tried to kill Riona, being the mafia. So their romance grows when he's her bodyguard, and their chemistry is so great. I love the tension and the chemistry. You can see it in the book, and it's enjoyable to read. This book doesn't dive deep into her being a lawyer too much. Like she's not going into the office every day for two reasons.
Part of the plot, she is not in the office, so she still works, but their romance is pushed and pulled. Most of the time, female lawyers have walls up because it goes back to the whole thing of being in a firm where there are many males, and you're competing for positions. I love seeing Raylan break down those walls in the book. So, it covers mafia and bodyguard romance as well. If you haven't read Sophie's book yet, I suggest starting with the Brutal Birthright series.
Author: Sophie Lark
Narrator: Wen Ross, P.J. Morgan
Publisher: Lark Publishing LLC
Tropes: Suspense, Dark, Mystery, Enemies-to-lovers, Slow-burn
Number Of Pages: 446
Available: Audiobook | Paperback | Kindle
2. When Heroes Fall (Anti-Heroes in Love)
When Heroes Fall is romantic suspense and murder mystery with a lawyer heroine. I picked it up for the mafia romance. It's another book where the female character, Elena, is a lawyer, and Dante is a mafia boss in Chicago. Elena's in a very competitive place with other males. It's not touched on that much because her boss or one of the partners for the firm is also a female. So she has that to look up to, which is nice.
This book has a grumpy sunshine trope. Elena is the grump and the mafia boss. Dante is the sunshine criminal, and you never see that. I love that dynamic. Elena has a lot of walls up because of her past, who she is, and who she's dealing with. But John Taylor, slowly over time, breaks them down. It is such a first book in a duet. The second book shows how they even meet Elena's sister is married to Dante's brother. Dante goes to jail for RICO, racketeering charges, and attempted murder.
Their interactions are so funny but also, at the same time, sexy. I'm obsessed with Dante and Elena because their dynamic is so great. The way he treats her is so worshipping her. The book cover is gorgeous. Also, the plot, characters, dialogue, and romance are excellent to read, except for the story. I found some confusion and questions about the book in the BookTok community. Overall, you can enjoy it.
Author: Giana Darling
Narrator: Rose Dioro, Jeremy York
Tropes: Antihero, Forbidden, Forced-proximity, Angsty
Number Of Pages: 508
Available: Audiobook | Paperback | Hardcover | Kindle
3. The Trouble with Hating You
The Trouble with Hating You is an Asian romance with the enemies-to-lovers trope. Our main male character (Jay) is a lawyer, and the female character (Liya) works in a company where Jay comes to fix the company. It's in a bad financial position in general. So he comes in as a lawyer. That's trying to work through things and see if the company can be saved. So, it's not a huge part, but they work in the same building now, and it's an office place romance.
The lawyer is not a big part of it, but it talks about it a little. It is my first book by Sanjana Patel (Indian author), and I am obsessed with how she writes and tells the story. The book touches on sexual assault. If that's a trigger for you, please be careful about it. It's not explicitly stated what happens to the female character, but it's brought up that she was sexually assaulted a lot. I like the cultural aspect there, both Indian and their culture.
Even though they live in the United States, the culture is still about how the parents like to arrange marriages for the children, and Liya does not want to marry. That's how they first meet when her parents try to arrange a marriage.
Jay comes over for dinner, where she's trying to escape the back. He gets pissed off because he thinks she doesn't want anything to do with marrying or dating people. As a pining hero, Jay does anything to try and break down her walls. Also, he tries to prove to her that he can be worthy of being with her. So, It is such an enjoyable read, and I highly suggest you check this one out too.
Author: Sajni Patel
Narrator: Soneela Nankani
Publisher: Hachette Audio
Tropes: Multicultural, Comedy, Hate-to-love, Strong-heroine
Number Of Pages: 336
Available: Audiobook | Paperback | Kindle
4. Legally Yours (Spitfire)
Legally Yours is the first book in a series. There are three books in the series, and you follow the same couple there. Romance isn't done in the first book. There are two other books to follow. Some people may think it's only one book, but now there are three. Our main female character, Skyler, is in her third year at Harvard Law. So she's becoming a lawyer, and she has a hilarious meet-cute with the CEO of a firm.
He's one of the best attorneys in Boston, and his name is Brandon. The way they meet is hilarious. Skyler's in his house because her friend knows the maid that works for him. He has to get something from her or talk to her. So she's chilling in his living room when he comes in, and he's automatically drawn to her. The story is good because Skyler tries to figure out her dreams, and Brandon is ruthless alpha. They have a lot of back and forth because of their past things.
Part of the plot keeps coming up, but their romance is awesome. The lawyer aspect is more prevalent in these books than in the others. The cover may be a little bit misleading, but I liked it.
Author: Nicole French
Narrator: CJ Bloom
Publisher: Tantor Audio
Tropes: Academic, Business, Steamy
Number Of Pages: 454
Available: Audiobook | Paperback | Kindle | Audio CD
5. Restraint (Mason Family)
Restraint is a business erotic fiction. Blaire Gibson is the protagonist and the lawyer. No matter what firm you're at, you're always up against a male. For some reason, the higher-ups are usually males, the firm's owners. Blaire goes on vacation because she needs a break from her job, where she meets Holt. They draw on a lot the what is called the Mason family. She has another series that follows some of them, and then she has the Landry Family series.
So it's all set in a similar world, but you don't have to read those to understand what's happening. It gives background to some of the other characters that come up. They have a one-night stand, and from then on, Holt is obsessed with Blaire and is trying to do everything to prove to her that he can be the man that she'll have a good relationship with. They should have shown restraint from the blurb and not kept being pulled back to each other.
The second book in the series follows a different couple. So you can check out the first one and be done and not continue. The story, plot, and characters are good, but there is a little bit of a lack of chemistry. Overall, I enjoyed this small-town lawyer love story. I found some major quality issues with hardcover, but the paperback is good for the cover, font size, color, binding, and paper quality.
Author: Adriana Locke
Narrator: Wen Ross, Kelsey Navarro
Publisher: Umbrella Publishing Inc.
Tropes: Family relationships, Arc, Small-town
Number Of Pages: 308
Available: Audiobook | Paperback | Kindle
Those are the best lawyer romance recommendations that I have for you. If you have any romances I didn't mention, drop them in the comments below. I'm always looking for more. I hope we're living a novel life, and I will see you in my next book recommendation.
Read more similar books:
10 Romance Books With Psychological Thriller
5 Courts And Law Books Like Just Mercy
10 Action Crime Books About Psychopaths
7 White Collar Crime Books Like Bad Blood
7 True Crime Bio Books Like Criminal Minds