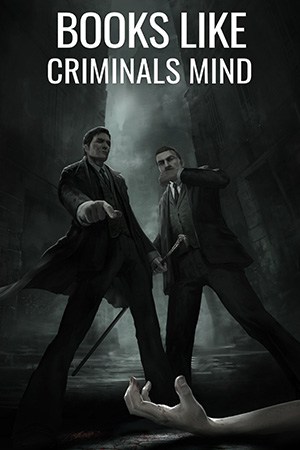 Criminal Minds by Jeffrey Mariotte is a true crime, mystery, and psychological biography. It is a popular Tv show that made many fans read the book. The book is organized by the various types of serial killers, sexual predators, psychopaths, and famous victims. So the story of the book left me feeling unconfinable and emotionally raw.
True crime is often exploitive and disrespectful towards victims of crimes and their families. This crime seems more than a little serial killer. But when you check out true crime, especially with the podcast, it becomes pretty clear that the show's focus is not on becoming an excellent serial killer but on avoiding getting killed by one.
The majority of true crime fans aren't straight! People who are more justified in their fear of getting put in someone's trunk. If you want to read books like Criminal Minds, follow me!
7 Books Like Criminal Minds (True Crime Memoir)
A true crime book provides the facts of a crime. A study found that heavy consumers of this genre are less informed about the crime rate than members of the general public since their heavy consumption of crime stories. That makes them think that gruesome murders are constantly happening! To understand this, we're first going to have to go back to its origins. 
The earliest true crime comes from 16th century Germany, where and when the printing press was invented. The stories would have titles like "A true and most horrifying account of how a woman tyrannically murdered her four children and also killed herself"! But in present-day, it turns into a different scenario. Do you want to know more? I will review 7 non-fictional crime biography books similar to Criminal Minds for you. Let's go!
1. Newtown: An American Tragedy
The book focuses on the shootings at Newtown and the deaths of the children going to school. So the story gives you a good picture of the family dynamic of the killer. Also, it gives you how the police are present and how police panic in that stressful moment because active shooters while they're fairly common in the States.
The author shows us a complete scenario of how the police, in this case, fed off misinformation, put out the misinformation of their own, and how the media reacted. So it's a fascinating book because, like Criminal Minds, it deals with a fair amount of detail and nuance. This might be an emotional read if you're sensitive to those things.
Author: Matthew Lysiak
Publisher: Tantor Audio
Average Rating: (4.5 /5)
Tropes: Safety, History, Suspense, Tragedy, Lifestyle, Bullies
Number Of Pages: 268
Available: Audiobook | Paperback | Hardcover | Kindle | Audio CD
---
2. My Friend Dahmer
It is a graphic novel all in black and white print, which is told by an individual who went to high school with Jeffrey Dahmer. This one comes up so high because this is a different portrait you usually get of serial killers. The story is focused on the time leading up to the first murder and the time before the proper sprees start. Those people fully develop into the patterns they will set later on as they murder more people.
This graphic novel is so gripping because the author talks about himself as a young boy and what was going on in his head. You might imagine being gay, dealing with these awful images, and not knowing how to stop himself from wanting to do what he was doing. Also, the things he did that we see were horrific as Criminal Minds! So these are ways of coping with his fantasies and the darkness in him. This book exposes that, so it's impressive and unique.
Author: Derf Backderf
Publisher: Harry N. Abrams, Illustrated edition
Average Rating: (4.6 /5)
Tropes: Biographies, History, Serial Killers, Educational, Horror
Number Of Pages: 224
Item Weight: 1.39 pounds
Dimensions: 6.1 x 1.05 x 9.25 inches
Available: Paperback | Hardcover | Kindle & Comixology
---
3. Columbine
Dave Cullen researches books so well and spends most of his time on the book. In a true crime story, we need someone empathetic and detail orientated. In terms of understanding the entirety of a crime, his take on Columbine is genuinely impressive in its scope. There is something unique and valuable in the way he writes this book and explains matters without falling into that glorification side.
Like Criminal Minds, Columbine is about massive pop culture, historical references, and a well-balanced image of what happened at the school. I push it into anyone's hands who's vaguely interested in true crime, as well as it sounds as if it could be a good starter book for those who are getting into the genre.
Author: Dave Cullen
Publisher: Twelve, Illustrated edition
Award winner: Goodreads Choice
Average Rating: (4.7 /5)
Tropes: Violence, Journalism, Psychology, Sociology, Bio, Myth-legend
Number Of Pages: 496
Item Weight: 1.14 pounds
Dimensions: 6 x 1.5 x 9 inches
Available: Audiobook | Paperback | Hardcover | Kindle | Audio CD
---
4. The Stranger Beside Me: Ted Bundy: The Shocking Inside Story
This book talks about the life of Ted Bundy. Ann Rule writes the more pulpy true crime stuff. So it is the easier-to-digest thing you're going to get. The reason why this book comes so highly is because of the personal aspect. The author is in quite a unique position to tell Ted Bundy's story. She knew Bundy as a friend. They worked together at a suicide hotline before he killed young women. So, she thought she knew him and his falseness.
Bundy was one of the worst serial killers in US history. If you are after a very pacey read or a bit more depth, this is a great book with a good overview of Bundy's life and crimes. Some people struggle with true crime, but it's not quite as vicious as it can come across in other true crime books. The details scene and character behavior are very similar to Criminal Minds. If you like the thriller side of it, you might find that you'll enjoy this.
Author: Ann Rule
Publisher: Simon & Schuster Audio
Average Rating: (4.6 /5)
Tropes: Serial Killers True Accounts
Number Of Pages: 548
Available: Audiobook | Paperback | Hardcover | Kindle | Mass Market Paperback
---
5. In Cold Blood
This book brings you inside a murder, which is not all that unusual now. Murders are awful, and it doesn't matter how many people die. But you have two murderers and a family, so it is fairly significant! It's the worldwide number of people who die reasonably regularly. Capote is a skilled storyteller, and he brings you inside the life of the family and the people who killed them.
It is a true-crime book that reads like Criminal Minds. So it's hard sometimes to put yourself away because the book is so well written and remind yourself that these are real people. They feel so perfect in your mind that it's hard to remember that these are real people who died.
This book is number one for me because it's hard to imagine these are real people with real lives and the victims and the killers. Also, there's more to that one individual than that event. To properly understand what's lost when people take victims and why that might even happen in terms of the psychology of those who do it, we have to look at them as whole people. The author balances them beautifully, so you must give them a chance!
Author: Truman Capote
Publisher: Random House Audio
Average Rating: (4.6 /5)
Tropes: Murder & Mayhem True Accounts, Thriller, American Literature, Dark
Number Of Pages: 343
Available: Audiobook | Paperback | Hardcover | Kindle | Mass Market Paperback
---
6. Mind Hunter: Inside the FBI's Elite Serial Crime Unit
Author John Douglas is the guy behind Mind Hunter, where the show was based, and he is the most prolific profiler and has worked for the FBI for years. The book is such an excellent introduction to the genre, and it's essential to manage your expectations a little bit when you go into this book. This book is part memoir and the part about his time as a profiler.
So Douglas talks about a few different high-profile cases in this book and Criminal Minds. The first half is a bit more boring, and the second half is more interesting. If you want to listen to the audiobook, I highly recommend that one because he talks a lot about modus operandi and the signature of killers.
That's super interesting, and it's a type of knowledge that comes back in every other book of him and other authors that you're going to read. Having that basic knowledge helps you understand the psychological components better.
Author: John E. Douglas
Publisher: Simon & Schuster Audio
Average Rating: (4.7 /5)
Tropes: Criminal Biographies, Psychology, History, Mystery
Number Of Pages: 432
Available: Audiobook | Paperback | Hardcover | Kindle
---
7. Inside the Mind of BTK: The True Story Behind the Thirty-Year Hunt for the Notorious Wichita Serial Killer
This one is about the BTK killer, a serial killer from Wichita, Kansas, that has double digits of victims. So it is horrendous to think about the situation. But his psyche is fascinating to read. Also, John Douglas can sometimes overstate his involvement in solving crimes because he was not involved in solving this crime.
Usually, his profiles are pretty accurate. So, he can overstate his involvement in solving certain crimes, even though some of these crimes aren't even federal, and the FBI wouldn't be involved. But that's a whole side tangent. When you are reading this, I recommend keeping in mind the part where John Douglas talks about himself. If you are a fan of Criminal Minds, you must read it.
Author: Johnny Dodd
Publisher: Tantor Audio
Average Rating: (4.4 /5)
Tropes: Horror, Psychology, Sociopaths
Number Of Pages: 344
Available: Audiobook | Paperback | Hardcover | Kindle | Audio CD
---
Those are my favorite true crime books. If you have any questions, please inform me. Also, you can talk about your favorite crime book and which one you like most, and the reason. I'm waiting for your comment and review. Happy reading!
---
Read More Similar Books:
7 True Crime Books Like If You Tell
10 Crime Suspense Books About Psychopaths
7 White Collar Crime Books Like Bad Blood
10 Mystery Crime Books Like The Lovely Bones
10 Crime Thriller Books Like The Guest List