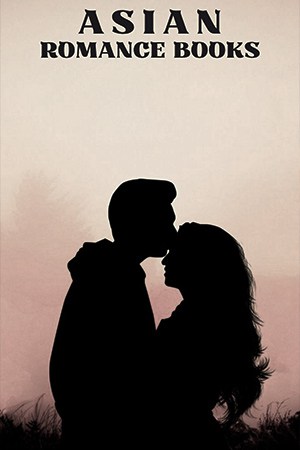 Dating or relationships for Asians is not easy and has different rules. You can do many things that accentuate your culture and make it attractive. Everyone wants to be free, independent, and chart their path. This is the difference between Eastern and Western cultures. Looking at Asian culture, you will see many social biases like racism, early marriage, dating phobia, queerphobia, anti-living-relationship, and protective mind, especially in South Asia.
There has been a significant push for diversity in romance novels that I've seen in Asian romances. For some reason, I love reading about Asian because their cultures are always so rich. They always include delicious food and household, whether South Asian or East Asian. If you are waiting to read Asian books with love, and culture, stay with me.
10 Asian Romance Books
It's good to include Asian characters in stories because we need diversity, especially representation of different groups that aren't necessarily represented often in mainstream media. Reading Asian books for Asian people is normal, but Western people or readers may get surprised by a large variation in culture.
So if you are a beginner and non-Asian, first research Asian lifestyle, culture, religion, and beliefs. It makes you understand easily and quickly. Now I will discuss my top 10 Asian romance books for you. Let's go!
| Name | Key Focus | Review (Goodreads) |
| --- | --- | --- |
| Last Tang Standing | A Chinese-Malaysian rich girl deals with her relationship/marriage within a stereotypical society. | 3.5 |
| I'll Be the One | A South Korean girl is trying to be a singer while she faces her size, age, and many difficulties. | 4.0 |
| The Marriage Game | An Indian girl maintains a restaurant where a man also does his office, and their rivalry turns into romance. | 3.5 |
| Pride, Prejudice, and Other Flavors | A South Asian doctor girl is trying to save the hero's sister, and their connection establish. | 3.6 |
| The Chai Factor | An Asian heroine wants to finish her master's degree, and she builds a strong relationship with a singer who lives in her grandma's apartment. | 3.6 |
| Unmarriageable | A Pakistani woman deals with her early marriage, and the author shows her unfinished dreams. | 3.7 |
| The Marriage Clock | A girl is looking for her mate because her parents are forcing her to marry. | 3.2 |
| Grown-Up Pose | A mother is maintaining her family, but she has no feelings for her husband, and it's her story about desire and feelings. | 3.2 |
| Please Look After Mom | The author represents Korean relationships: husband-wife, the daughter's relationship with his mom, and the daughter-in-law. | 3.8 |
| Amina's Voice | A Muslim girl is struggling with her community and society. | 3.9 |
Asian Romance Books
1. Last Tang Standing
The gorgeous book cover and the great representation made it one of my most anticipated reads. Last Tang Standing follows a Chinese-Malaysian character named Andrea, who has become the best daughter that a daughter has to be. She has a respectable career as a lawyer and is on the right track to becoming a partner at a firm. Everything is going perfectly in her life.
So, Andrea is earning money and becoming a very independent person that many Asian families strive for and appreciate. But what happens when she attends a family function and realizes that she is officially the last single Tang in her family. Everybody's eyes are turned towards her, asking her: What's her relationship status? How's her boyfriend doing? Do they have any plans to marry soon because she's mid-thirties? Her time is ticking, and she will not have enough time to marry and start a family.
So, there is much pressure she constantly deals with every time she goes to a family setting occasion, a family party, or a family dinner, and she's tired of it. What's worse is that she and her boyfriend have broken up recently, and she's still trying to get over the fact that her heart is broken.
Then, she joins an app and meets many different guys. So alongside that front of trying to find a husband in a very short amount of time, she also has to deal with her office rival, who is of South Asian descent. He came to Malaysia to become a lawyer in that office. They are going at each other's throats to gain partnership.
If you're a fan of rich Asian romance, then you would love the book because it is written in diary entry format where you see how her thoughts and feelings are. It also talked about racism and stereotyping in Asian communities. Also, you'll surround by a lot of Asians who are very wealthy and who do not care about how much money they spend. The plot is a bit boring, and the story is very common. Overall, It's very lighthearted at times and also very dramatic to enjoy.
Author: Lauren Ho
Publisher: G.P. Putnam's Sons
Tropes: Multicultural, Humor
Number Of Pages: 413
Available: Audiobook | Paperback | Kindle
2. I'll Be the One
I'll Be the One is a plus-size teen character romance book that follows a girl (Skye Shin) who is bisexual and loves to dance. That's her main passion, but she also likes to sing. So Skye decides to try out for the K-Pop auditions, where she goes on a reality TV show. She trains with the other trainees. Then whoever cuts will be able to become an official trainee in Seoul (South Korea) for an entertainment company so they can get the chance of an Idol group.
Skye is different from the other girls and the other Asian stereotypes. She's a lot curvier than others. In the Asian communities, You're not allowed to be bigger than size two. So she's dealing with many fat-phobic people in the community who openly make remarks about her body, telling her that she must lose weight to be beautiful. Skye's trying to set up her beauty standards for the whole circumstance. Along the way, she also has to compete against a cute boy.
So it's a charming queer Asian romance, and it talked about body positivity in general, and I appreciated it. The author also did a great job of talking about the K-Pop industry and how certain people react to others. Also, she represents bullying, body shaming, emotional abuse, biphobia, racism, and many sensitive aspects. But I found weak writing style, flat characters, old-fashioned dialogue, and lack of chemistry. If you're a fan of K-Pop or body positivity books, check this one out.
Author: Lyla Lee
Publisher: Katherine Tegen Books
Tropes: Realistic Fiction, LGBT, Friendships
Number Of Pages: 336
Available: Audiobook | Paperback | Hardcover | Kindle | Audio CD
3. The Marriage Game
The Marriage Game is Vivian Award winner was one of my most anticipated hate-to-love romance novels that I reread many times. We follow an Indian character (Layla Patel) coming back to live with her parents because her business has failed, and she wants to start her own business. Her relationship with her long-term boyfriend has failed as well. It was a messy breakup where she might have gone to jail and caused a big scene because her boyfriend was a complete jerk to her.
So Layla decides to clean up her image and return home to her family. She has an office above the family's restaurant. Her father and mother are both Michelin star owners of restaurants. They're successful on the restaurant front, and Layla thinks everything is going well with her family. So she thinks it's no problem to move in on top of the restaurant.
What happens when somebody else starts moving into her office as well? It turns out to be that her father double rented that office space above the restaurant. Now it's Layla, and the main male character, Sam's love story, where Sam is reluctant to leave the office space because he needs it. So they're complete opposites of each other. I like the sexual tension that they had with each other.
Along the way, Layla also discovers that her father has set her up on a series of dates. So she goes through the list of potential guys that could be her husband to appease her father. She is getting help from Sam because Sam is unwilling to let Layla go on a series of dates with all these jerks who will hurt her feelings. So, Sam was there to help her out, and it was an enjoyable book to read. There were a lot of funny and romantic parts to this book that I appreciated.
The only part I didn't like was how flippant the characters were. They went on and off many times when Layla was lovely to Sam. Not to say that Layla was the only one, and it was frustrating all the time, and problems were resolved much quicker than I expected. If you are a fan of Asian romantic comedies, you should check this out.
Author: Sara Desai
Publisher: Berkley
Tropes: Multicultural & Interracial, Forced-proximity
Number Of Pages: 350
Available: Audiobook | Paperback | Kindle
4. Pride, Prejudice, and Other Flavors
Indian author Sonali writes Pride, Prejudice, and Other Flavors so well that you're completely captivated by her words and the characters. If you can't tell it by the title already is a modern story retelling of Pride and Prejudice by Jane Austen with a South Asian twist. Our Elizabeth Bennett (DJ) is a male character, and Trisha is a female. Trisha is very wary of going back home and seeing the family.
Then we have DJ, who comes from a not-so-wealthy background and supports himself through a catering business in France. But he has to come home to care for his younger sister, who has been diagnosed with an illness in her head where she can't see anymore. It's only Trisha who can help save DJ's little sister. So they have to overcome their differences to work together to help save the sister, and their romance happens along the way.
Trisha is a world-renowned surgeon, and she saves a lot of patients' lives. But the problem is that she also feels very disconnected from her family because a scandal rocked her family and destroyed her brother's career. Also, she and her father does not have a great relationship because of the incident that has happened in the past. I felt bad for some of these characters because they couldn't speak up because of their personalities and culture.
When you're reading it, you don't know which character is which anymore, and you're reading it until you realize which ones are evil and which are not that great. So this story did an excellent retelling of Pride and Prejudice, which I've never seen before. It didn't follow the usual storyline we would normally see in a retelling.
Author: Sonali Dev
Publisher: William Morrow Paperbacks
Tropes: Comedic Dramas, Retellings, Fairy-tales
Number Of Pages: 499
Available: Audiobook | Paperback | Library Binding | Kindle | MP3 CD
5. The Chai Factor
The Chai Factor is a contemporary South Asian romance that follows an Asian heroine (Amira Khan) who is a person of color. She is a visible minority and working as an engineer where she predominantly deals with a bunch of male characters. They look down on females or don't think that Amira belongs at the table. But she works hard to get her master's degree in engineering, and she works to prove herself to her boss and her teammates that her seat is there.
What happens is that she decides to save a lot of money by going back home to finish off her master's. But she doesn't know that it's her grandma who has rented out the basement to a bunch of white males who are part of a singing competition. They always sing and practice. Finally, it's the love story between Amira and one of the lead singers. The author talks a lot about racism within the community that I didn't think would happen in a woman's fiction slash romance novel. But nobody talked about it, and I enjoyed it.
Author: Farah Heron
Publisher: HarperCollins
Tropes: Women Fiction, Arc, Enemies-to-lovers, Feminism
Number Of Pages: 386
Available: Paperback | Kindle
6. Unmarriageable
Unmarriageable is another Pride and Prejudice retelling set in Pakistan, filled with many cultures. The book tells the story of Alys and Valentine. Valentine is our Darcy, and then Alys is our Bennet. Alys was a teacher, and she taught her female students that you should not give up a piece of yourself because you're married. You should always be your woman. Then she meets Valentine Darcy, who thinks he is better than them and always looks down on them.
Alys does not trust him as much, which was an enjoyable read. But nothing unique or special representation is here. So pick this one up if you are interested in an exciting take on Pride and Prejudice with Pakistan's culture and Asian relationship.
Author: Soniah Kamal
Publisher: Ballantine Books
Tropes: Culture, Fun
Number Of Pages: 386
Available: Audiobook | Paperback | Hardcover | Kindle
7. The Marriage Clock
The Marriage Clock represents a protagonist Leila who follows the traditional way of her parents, matchmaking her so they can get married off. But Leila has her Western ideals of love, which means she wants to find love herself. She wants to go on dates regularly and meet the man she loves instead of getting matchmade and then married. So, it is Leila's struggle that she has three months to find someone worth dating and someone worth marrying.
Leila goes on a series of dates that end in catastrophes. I want to let you know that the book is not much of a romance novel but women's fiction. So keep that in mind when you're reading towards the ending. You can see Leila finding herself and realizing that she might be stronger without other people by learning more about her culture and why her culture chooses matchmaking in the end. If you want Asian heroine romance and their relationship culture, read it.
Author: Zara Raheem
Publisher: William Morrow Paperbacks
Tropes: Comedic Dramas, Arranged-marriage
Number Of Pages: 358
Available: Audiobook | Paperback | Library Binding | Kindle | Audio CD
8. Grown-Up Pose
Grown-Up Pose is a women's fiction romance book for people who like characters who always make mistakes. You have to read it from a different perspective, knowing that a character is a human being who constantly makes mistakes, learns from them, and sometimes makes them again. So you will be dealing with a very flawed character who tends to make many decisions you would never make in real life.
Our main Anu married her childhood sweetheart when she was only in her early twenties, which is normal in Asian culture. At the same time, you have to think about how much pressure it puts on yourself, where you have to grow up very quickly because you are entering a very serious stage in your life, which is marriage. Then after marriage, they also had a child.
So Anu is a young mother to a little girl who's already grown. The story is about her giving up on her dreams and youth to take care of her daughter and live her life as freely as possible compared to her other friends who are not married. Also, it's about her sometimes making wrong and questionable decisions, most importantly with her husband, because she does not love her husband anymore.
You get to see a second-chance romance mixed with an emotional scene where I cried because I knew the characters' struggles when trying to make the right decision. But they also had to fight for what was right in their heads and lives. I recommend reading this one if you love a flawed Asian character with an early marriage life story. The hardcover has some issues, but the paperback is good for font size, color, binding, and cover.
Author: Sonya Lalli
Publisher: Berkley
Tropes: Psychological Fiction, Cultural Heritage, Second-chance
Number Of Pages: 320
Available: Audiobook | Paperback | Kindle
9. Please Look After Mom
Please Look After Mom is a Korean novel translated into English because it was so popular that everybody needed to read it. The story was perfect in many ways, especially if you are of Asian descent and appreciate this one. The author talks specifically about what Asian moms do, what they think, what society thinks they should be, and who they represent in the family. So this one talked about a mom who is lost, and she gets the train off Seoul. Then nobody goes and picks her up, and then she goes missing.
The book is told from five different perspectives of the family members talking about their relationship with the mom. You can see the husband's relationship with his wife, the daughter's relationship with his mom, the son's relationship, and the daughter-in-law. All these stories are intertwined. So you can learn the full story of what happened to the mom and what she was going through the entire journey.
I appreciate the story because it touched upon many heartbreaking things that nobody talks about again in the Asian community. It was discussed the relationship you tend to have as a daughter to a mom, which is very emotional. So pick the book if you love Asian Literature.
Author: Kyung-Sook Shin
Publisher: Vintage
Tropes: Historical Mystery, Thriller, Suspense
Number Of Pages: 273
Available: Audiobook | Paperback | Hardcover | Kindle | Mass Market Paperback
10. Amina's Voice
Amina's Voice is a realistic fiction book that follows a Pakistani family welcoming their guest, and our main guest happens to be the uncle of the main female character (Amina). So in this light middle-grade novel, we see Amina's standing, being more confident in her abilities to sing at a musical in her school, embracing her culture, who she is, and what she represents.
South Asian author Hena also talked about minority voices in the school because her best friend is a Korean immigrant, and she got her citizenship in the book. She wants to change her name to become more Americanized because she hates how people treat her differently. Then Amina feels awkward about it because she doesn't want her best friend to change. But she also knows that there's a lot of judgment for how you look and talk.
So Amina is scared and thinks she needs to change to be accepted in her community. The author showed racism in the Muslim community, where love is not allowed before marriage. It was heartbreaking and enlightening to read, which is very educational. So if you have a young reader in the household, I recommend you check this Asian love story.
Author: Hena Khan
Publisher: Salaam Reads
Tropes: Prejudice, Racism, Family
Number Of Pages: 205
Available: Audiobook | Paperback | Hardcover | Kindle
Bonus Book: The Ghost Bride
When you look at how the pages are indented into each other, it's a very friendly book by Yangsze Choo. The Ghost Bride features an adorable and unique character, Li Lan, a young lady in the story living with her father. Unfortunately, her mother passed away when she was very young. The story starts when her father is struggling and is bankrupt. Now she is expected to get married, and that's how they will have money come in and how she will support herself within society.
Li Lan is in Malaysia's real historical time frame in the early 17 1800s. So she is in the time frame when the British Commonwealth was ruling that part of the world. Also, it's set in the town of Malacca, where the British Commonwealth overthrew the Chinese. So there are a lot of prehistoric undertones within the story that you're going to learn about.
Also, you can learn about Chinese folklore, their spiritual beliefs, and how it was then. The economy, the society, the way history, and the buildings were fascinating. Li Lan even puts at the end of the book notes explaining ghost marriages and Chinese notions of the afterlife. So Li Lan is expected to marry a young man who has passed away and is haunting her to marry him at some point in the story.
She has a beautiful bond and relationship with a spirit animal in the paranormal world. That bond between the two is so beautiful that you can sense their kingship. That whole trip you're going to take with the character down the rabbit hole, down the other side, is the best part of this novel, apart from its uniqueness.
The only negative that I will say about the novel is that it was wrapped up in the last chapter quickly. There are many unsolved questions: What happens to the character, and how does it develop? You wish the last chapter had more description, as she did in the previous chapters. When you're reading it, you're being exposed to all of the new vocabulary.
I recommend this Asian historical romance with fantasy and interracial tropes to any of all ages. I would love to hear your comments below if you have read any of these books. Let me know what you thought of these books or if you have any recommendations for any Asian romance novel I would love to know.
---
Read more similar books:
15 Books About Arranged Marriage
10 Romance Books With Strong Female Lead
5 Racism Memoir Books Like Born A Crime